Hello from Roanoke, Virginia GMS-ers! You may have noticed I've been mostly absent from the blog lately, but not to worry! I'll be back in blogging action in a month or two, when my school program ends and I finally get settled in a new (hopefully mostly permanent) place. Jennie and I have arranged for me to have the month of July off from Garlic, My Soul while I devote myself to studying (something I promise to get back to just as soon as I finish this quick update). I also started a personal blog called Soul On The Move, and you can see a link to it up in the right hand corner next to Jennie's Providential Life. This way you can keep track of both of us in our non-cooking exploits. And more importantly, she and I can keep track of each other!
In the meantime, I want to take the opportunity to say a big thank you to Jennie for being such a prolific blogger these last few months, and to all our new guest bloggers. Becca, Liz, Melissa, you have all made incredible contributions to the blog and I'm so glad you're now a part of the Garlic, My Soul team.
You West-coasters have also given me a LOT to live up to all by my lonesome over here on the East, so I may try to wrangle some guest bloggers of my own in the next several months.
Also, I still owe you my recipe for Stuffed Peppers from last month. Here's a preview!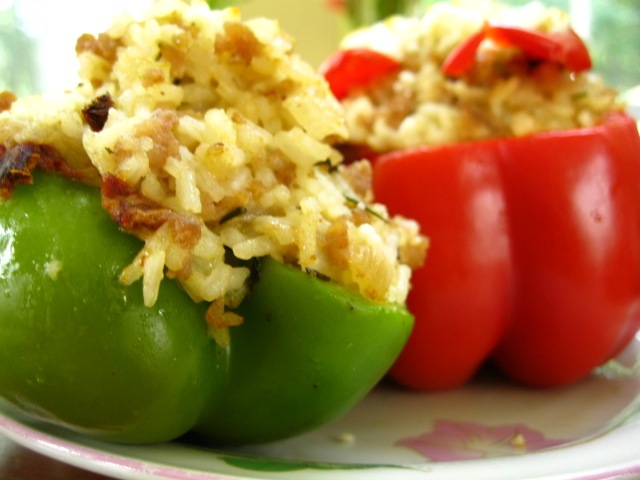 [addtoany]
Yum