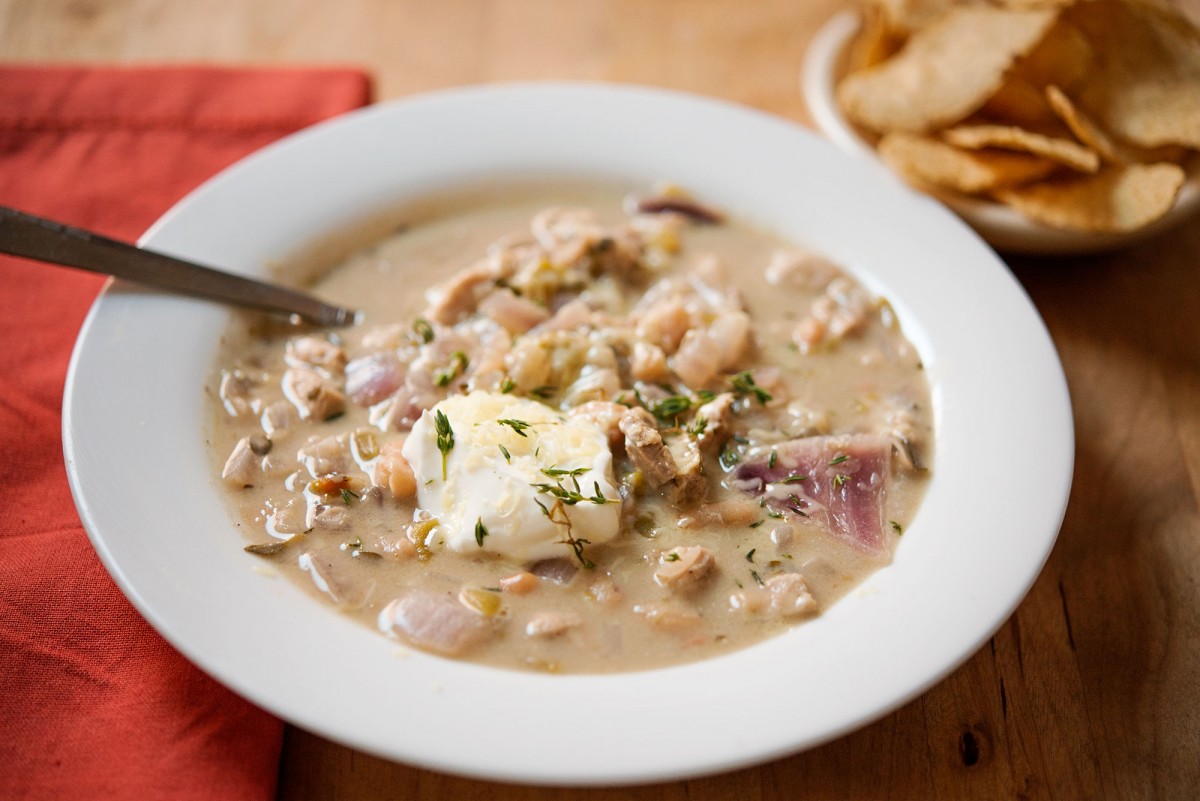 I used to work at a school, and although I wasn't a teacher, there would be these teacher appreciation lunches that all staff was welcome to attend. At every one there would be this slow cooker full of the most delicious white chicken chili that everyone would save room for – it was that good. After a couple of years of savoring this chili, I finally asked someone for the recipe, and I tucked it away in my email, excited to have this amazing chili at my fingertips at any time.
It crept back into my memory recently, as all good things do, and although I haven't worked at the school for three years, I found the recipe in a folder (in a folder) in my email, and I promised Cor that it'd be amazing. The best white chili she'd ever had. We slow cooked it instead of making it the way it original was prepared, because slow cookers are magical and everyone should use one as often as possible.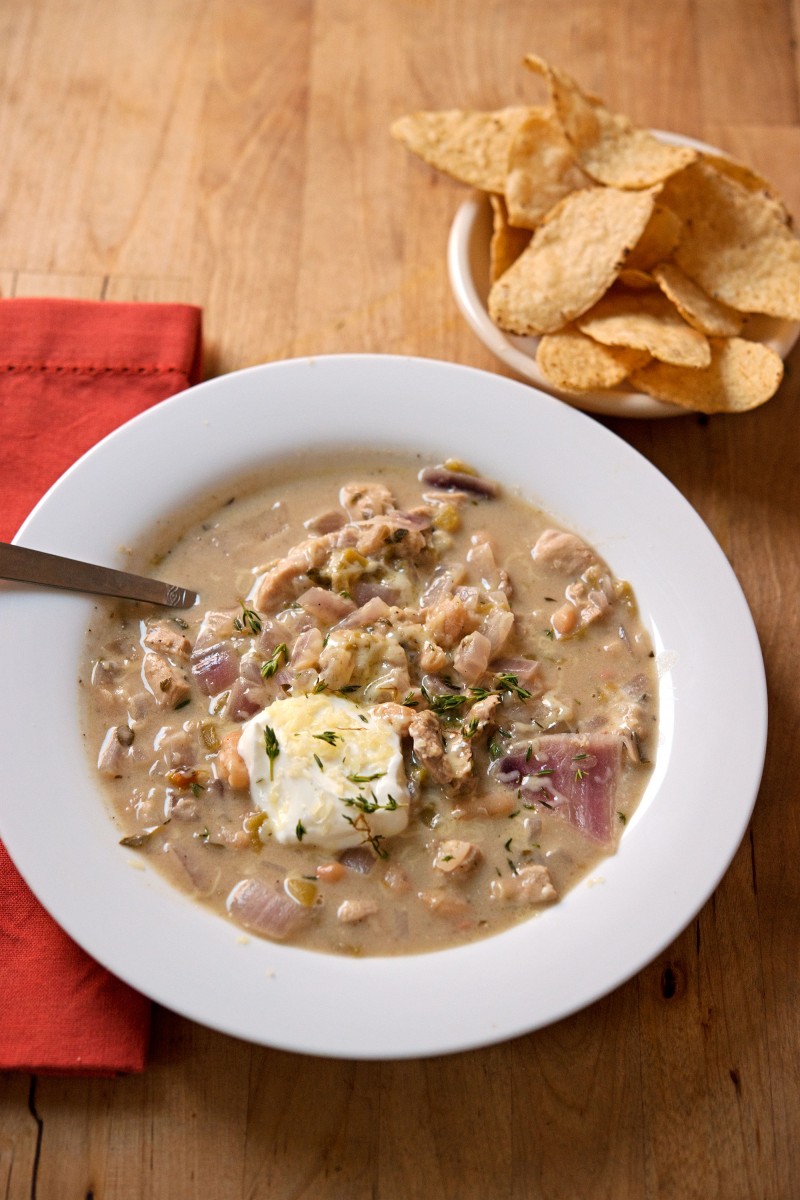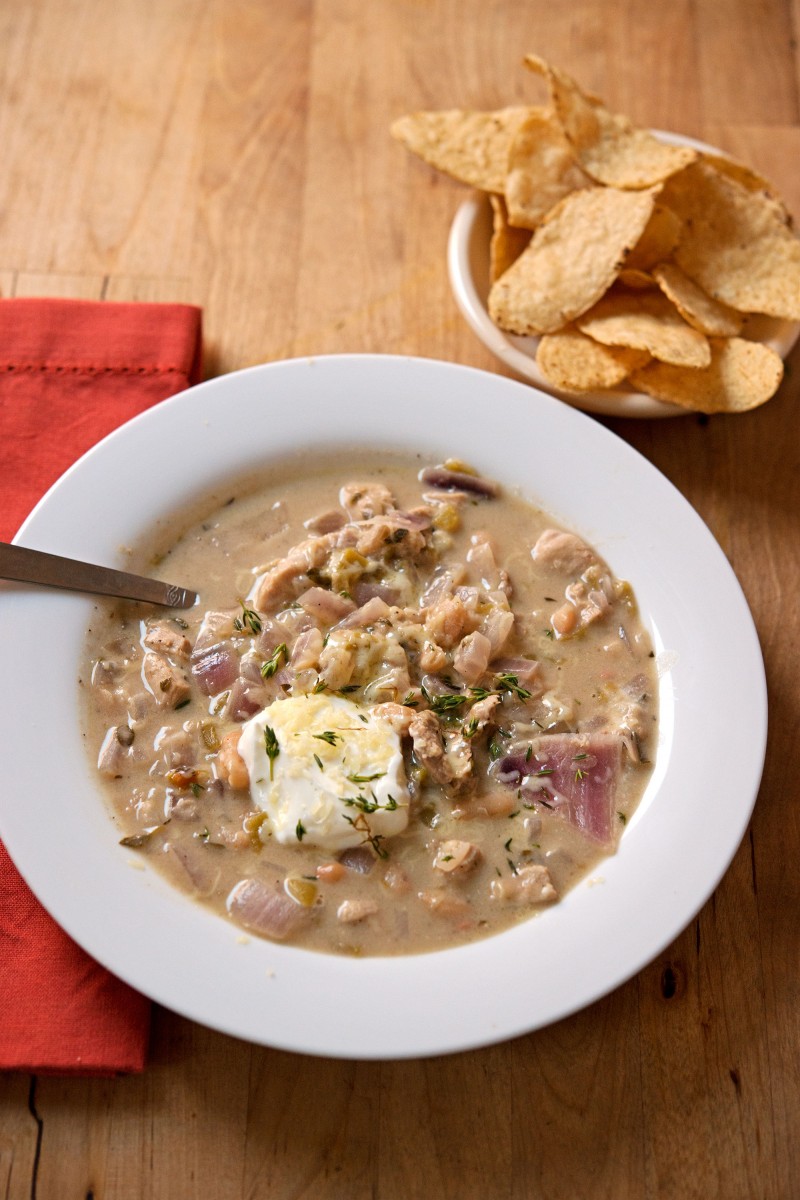 Our adapted recipe is as follows:
Ingredients
1 lb chicken (we used skinless thighs)
2 tsp chopped garlic
1 medium red onions
2 cans Great Northern white beans
2 small cans of green chiles
2 cups chicken broth
1 tbsp oregano
1 tbsp thyme
1/4 tsp ground cloves
1 pinch cayenne pepper
1 tsp cumin
2 cups Monterey Jack cheese – grated
1 cup sour cream
Directions
1. Rinse and drain beans. Chop chicken, garlic, and onions.
2. Place chicken, garlic, onions, beans, chiles, broth, two cups of cheese, and spices into a slow cooker.  Add 1-2 cans of water (use the bean cans to measure).
3. Cook on high for four hours, stirring occasionally, adding liquid if needed.
4. With 30 minutes to go, add remaining cheese and sour cream, stirring well. Serve hot with tortilla chips.
This recipe was as good (or better!) than I remembered, and it was enough to feed an army – this filled our slow cooker, so you can adjust as needed if you're feeding, in fact, an army, or just feeding a couple lucky ones.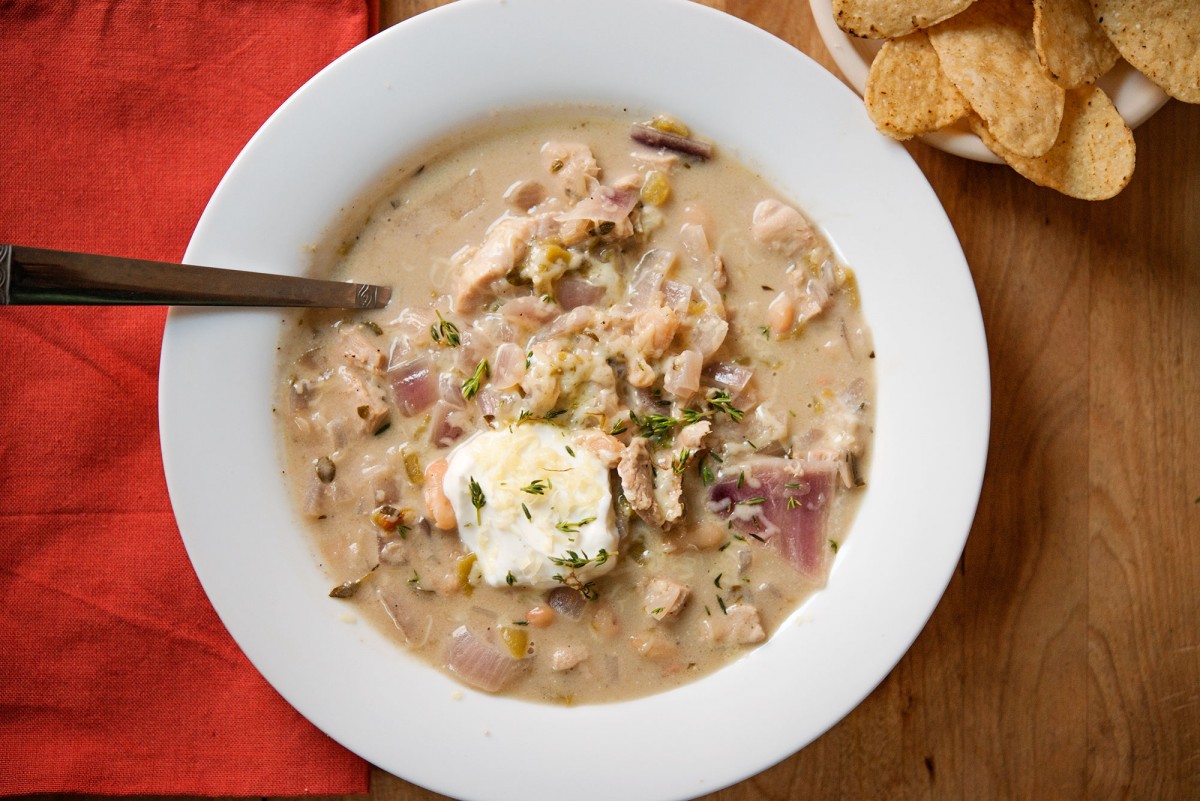 What is your favorite chili? Let us know – we love new chili recipes for the cold days ahead!
[addtoany]
Yum