Today is the last day of August, the last Saturday of summer, and, unfortunately, the day that our beloved local Trader Joe's is closing for good.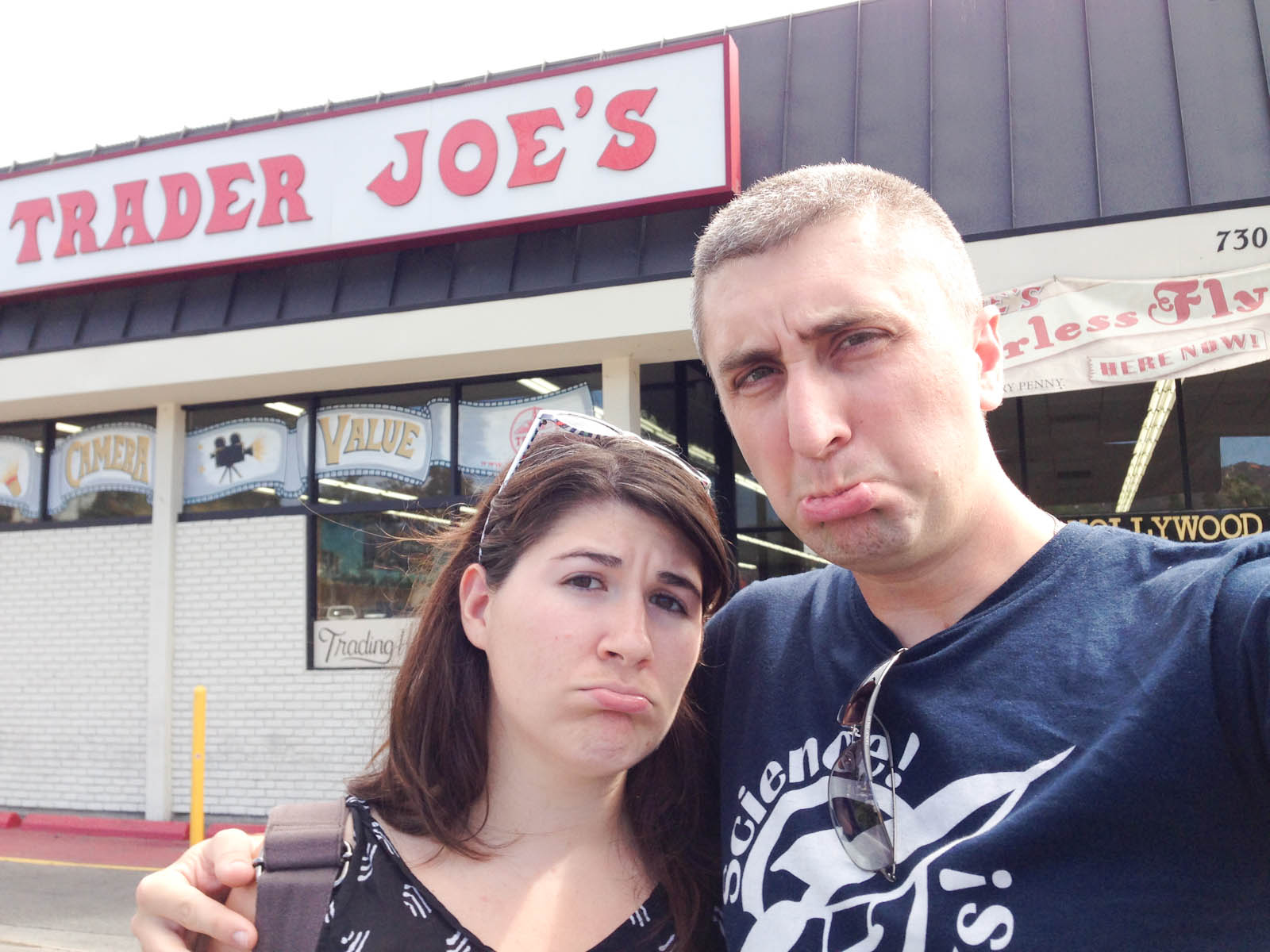 A few weeks ago, I texted Corelyn and Jeff to let them know there was a sign in the Trader Joe's that it was closing.
Corelyn: WHAT?!? Like for good? That is terrible!!
Jeff: What!?!?!?!!!!!!!!!!!!!! Forever? I think I missed a text did you send me something after Forever?
I was there shopping for GMS, and I ended up walking out without getting half the things I needed. I had to send Corelyn to Ralphs. I came home dejected.
Today, we headed back to say goodbye and to go grocery shopping at our favorite location one last time. Everyone in the store was sad, relieving their favorite memories of the store, criss-crossing aisles, forgetting what they came for, what they needed, looking around like they just couldn't believe it.
Everyone was taking photographs of the murals, and the signs, and taking photographs with their favorite Trader Joe's employees. TJ's employees, meanwhile, were walking around with sad smiles, consoling the shoppers as they wandered aisle to aisle. We took photographs out front of families, and chatted with the TJ's employees as they grilled up hot dogs, perhaps an effort to make the surreal experience a little more gentle.
This has been our TJs since we moved into our current apartment about five years ago. It's been the source of supplies for countless Yankee Swaps, Pizza Nights, vacations for my family and Jeff's, and where we've hatched many a GMS plan over a tiny cup of coffee.
So what will we do? There will no longer be a Trader Joe's in between the GMS kitchens, and our new location options are not the best, but we will manage. The top two contenders are Hollywood and Vine (pros: near the farmer's market) and Crescent Heights and Sunset (pros: large and organized well) but neither will compare to the location in West Hollywood.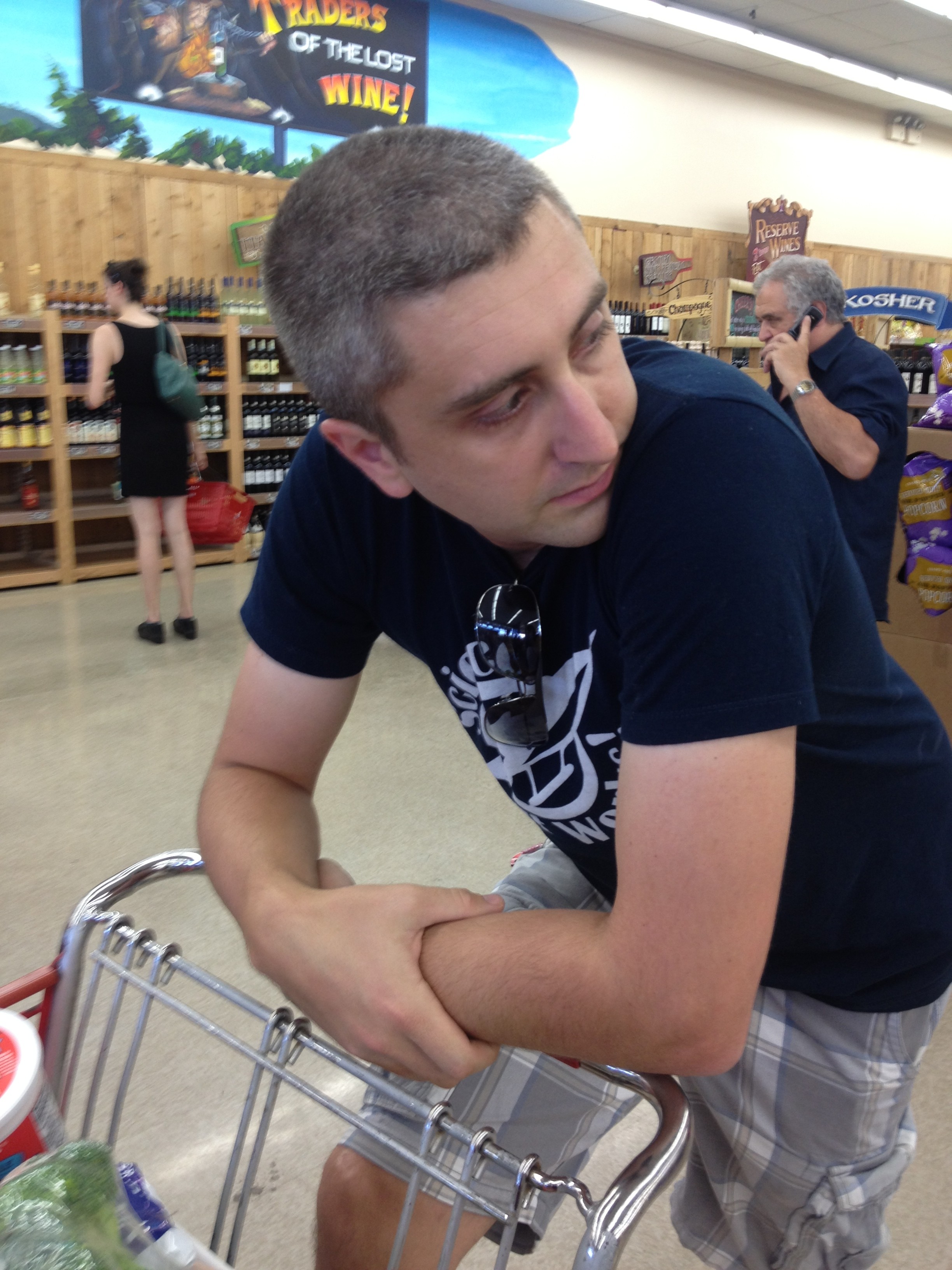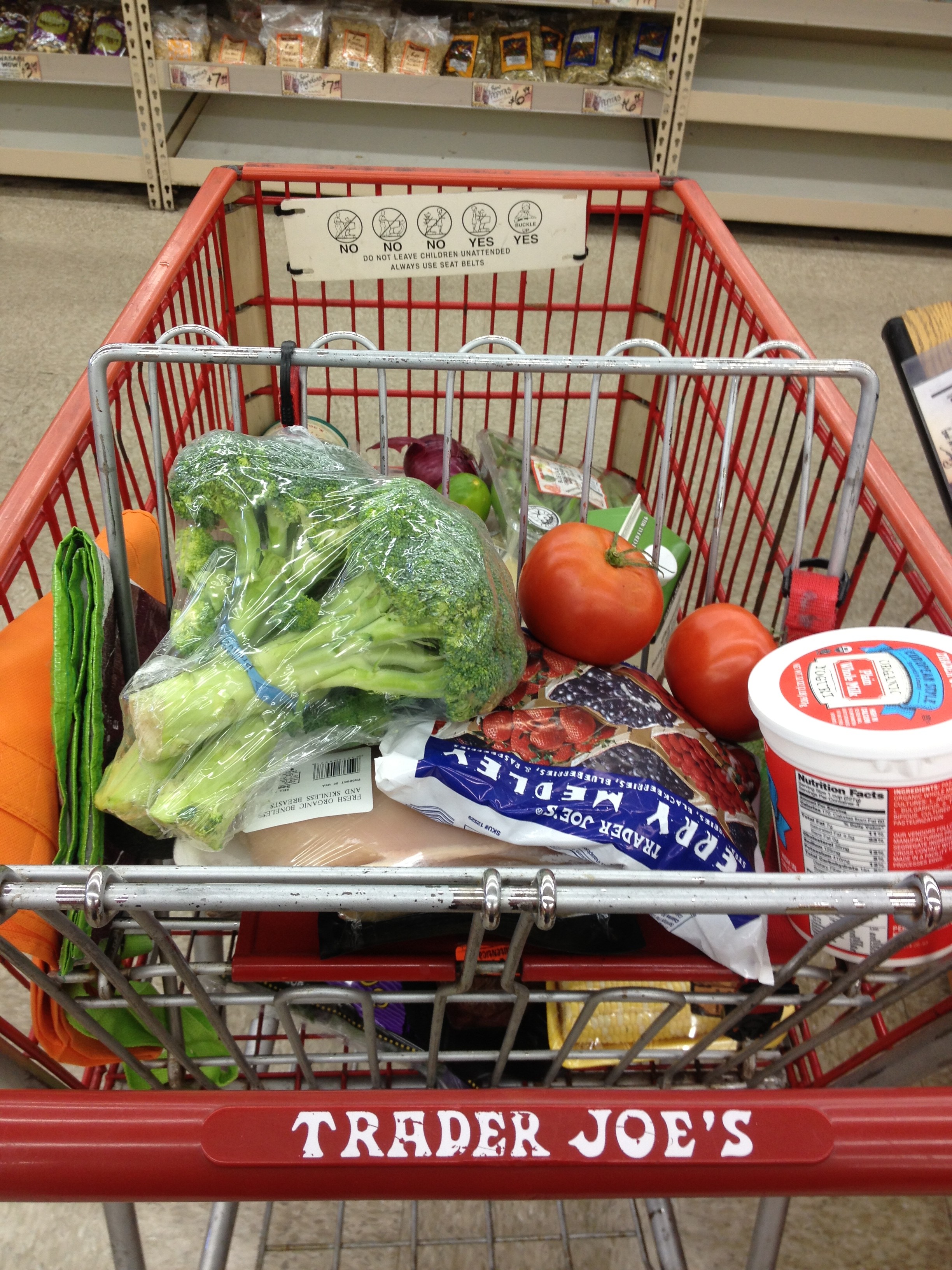 We will miss this Trader Joe's, and all of the memories it brought (because we go to the grocery store almost every other day, it's fair to say it's on the list of places I spend the most time.)
Thank you, TJs WeHo, for bringing us happiness and joy the past five years, and bringing the neighborhood joy for 30. We look forward to adventuring to new Trader Joe's, but we'll never find one as wonderful as you!
To our LA friends, which TJs do you prefer? We'd better start shopping around!
Yum