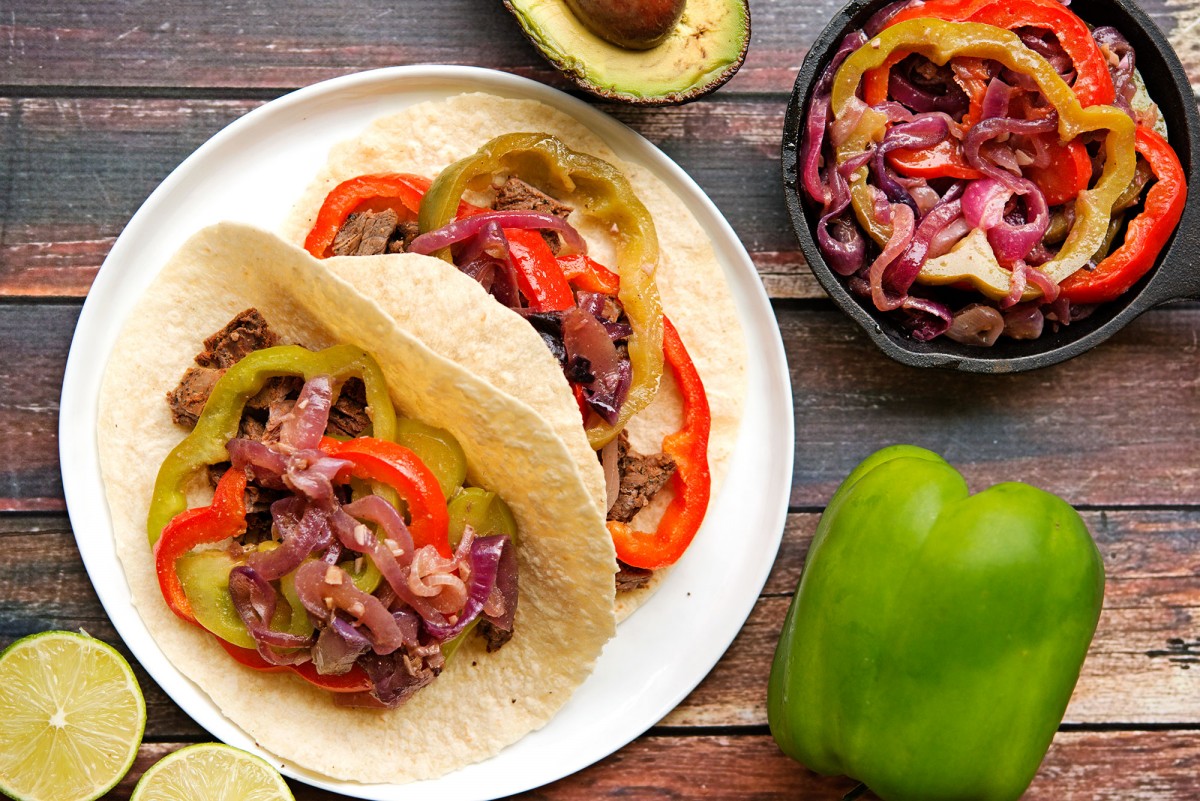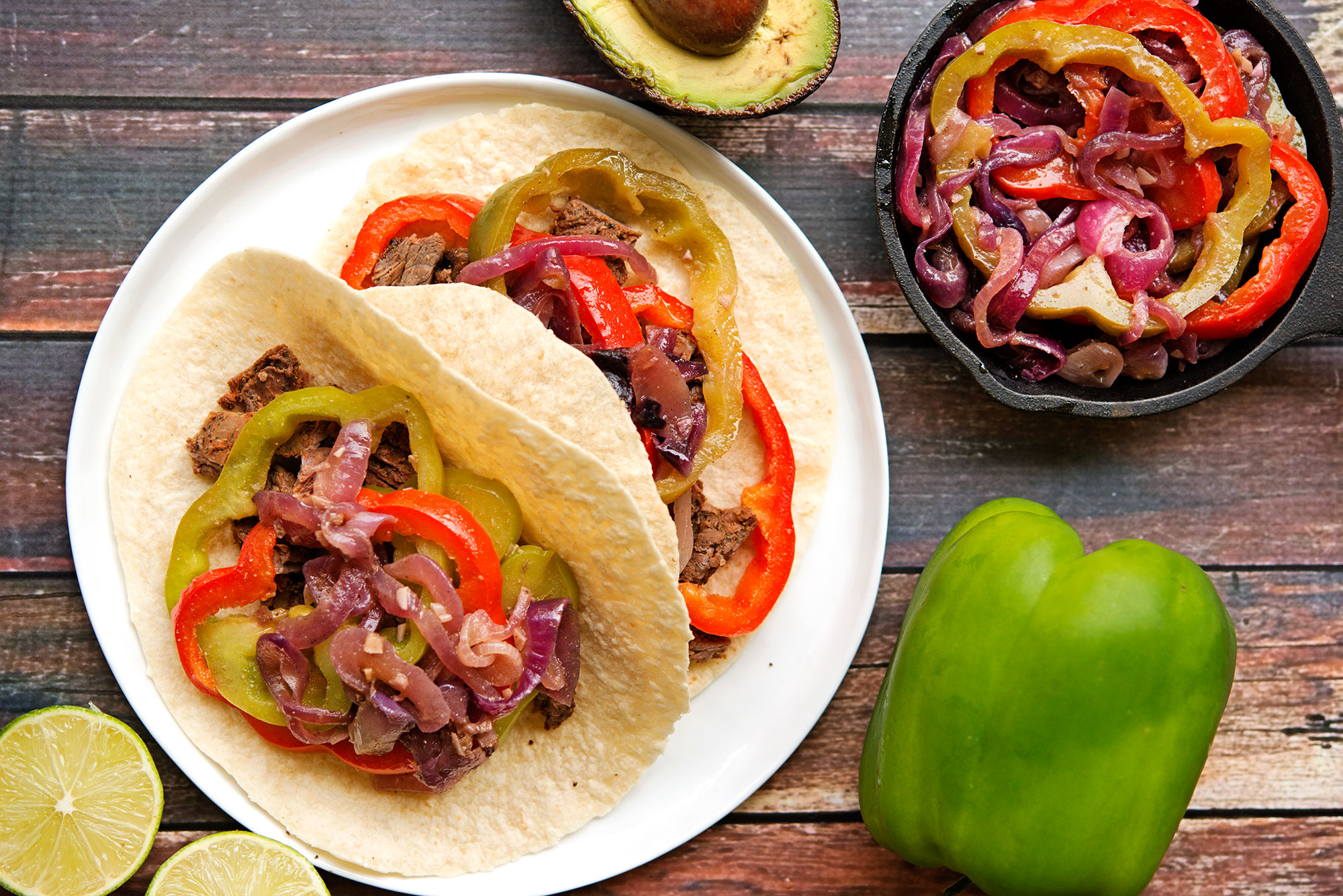 Now that you've got a glass of White Wine Sangria in your hand, you're ready to conquer dinner. (If you don't have a glass of White Wine Sangria in your hand, go back to Monday. It's worth it.) This dinner is worth it because there is no oven, and you're done in a half hour or less.
Fajitas remind me of my childhood. My mom would make fajitas for dinner on the regular, and the smell of cooking onions and bell peppers reminds me of coming home from school or soccer practice and being starving and eating a plate of fajitas with a healthy scoop of sour cream and salsa.
Jeff and I eat our fair share of chicken quesadillas (something that became embarrassing when every time Corelyn came over I served her the same dinner) and in an effort to mix it up lately, I decided to try my hand at fajitas (and, let's be honest, I was watching Fresh off the Boat and they reminded me how popular fajitas were in the 90s, which got me nostalgic for my youth.)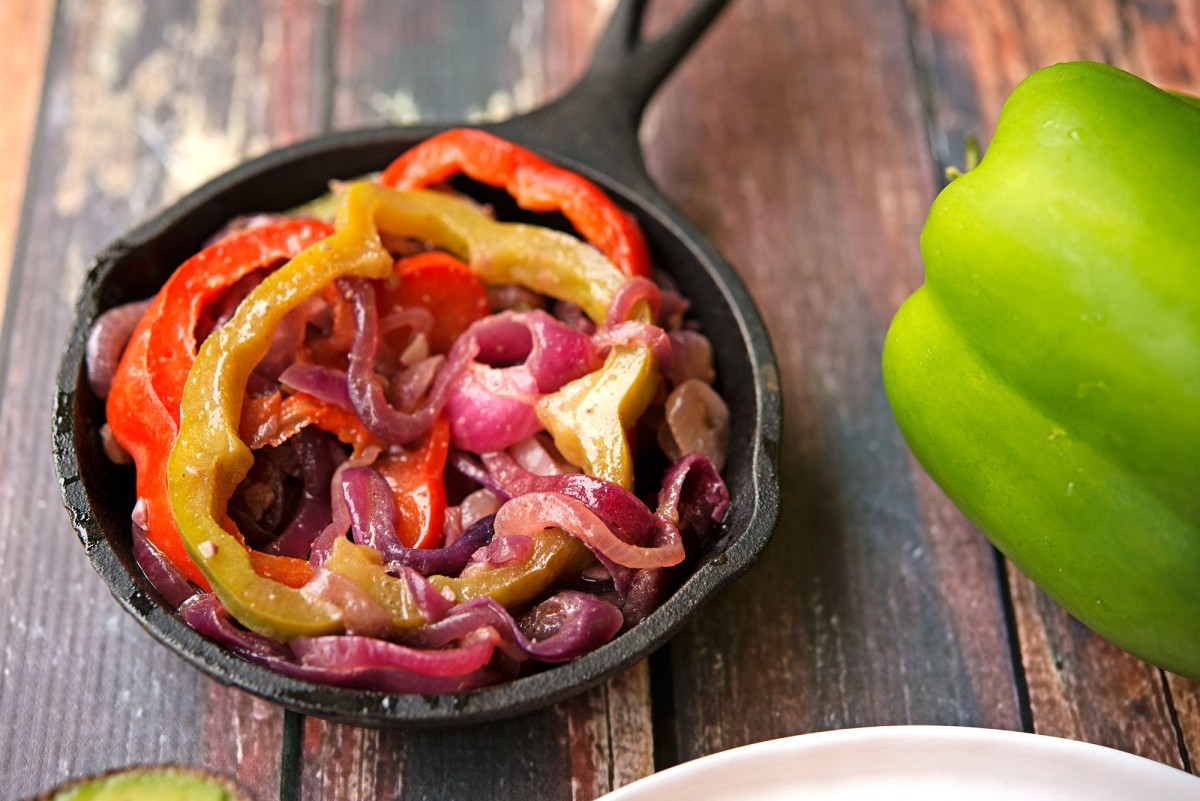 These are a very quick recipe to make, and they are delicious the first night and also the next day (or two) – you gotta love leftovers! Exciting lunches! Not just salads!
Serves 4
Time: 20 minutes
Ingredients:
1 package carne asada meat (we used the prepackaged stuff from Trader Joe's, so sue us)
2 bell peppers (I used one green and one red, but you can use whatever you like!)
1 red onion
3 cloves garlic, minced
olive oil
1 tsp cumin
1 lime, juiced
tortillas
sour cream/salsa/avocado as you see fit
Directions:
1. Grill meat according to package directions>
2. Slice bell peppers and onions.
3. Heat a tablespoon of olive oil over medium heat. Add garlic and cook about 30 seconds.
4. Add your red onion and cumin and cook until red onions begin to soften, about five minutes.
5. Add your bell peppers, cooking another five minutes. Remove from heat and add lime juice.
6. Serve veggies, steak, and any add-ons you want in your tortillas – I recommend corn or the corn-wheat mix, again from Trader's.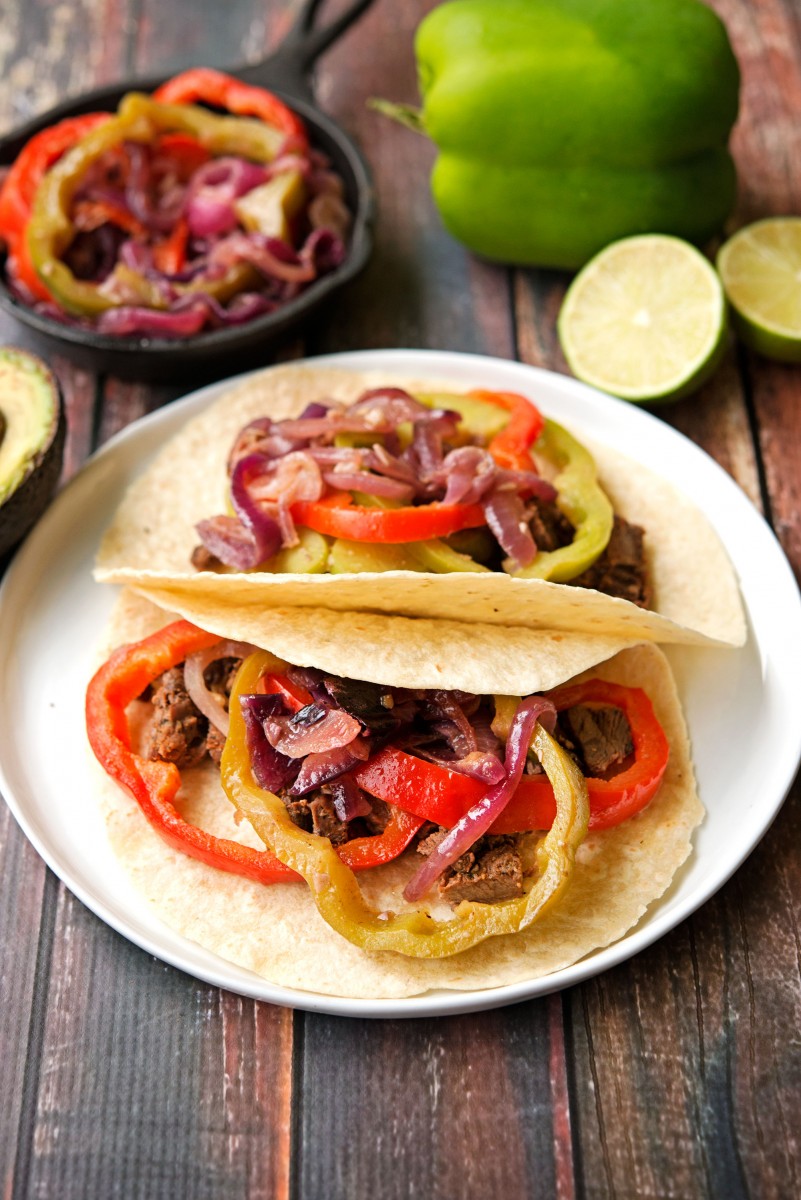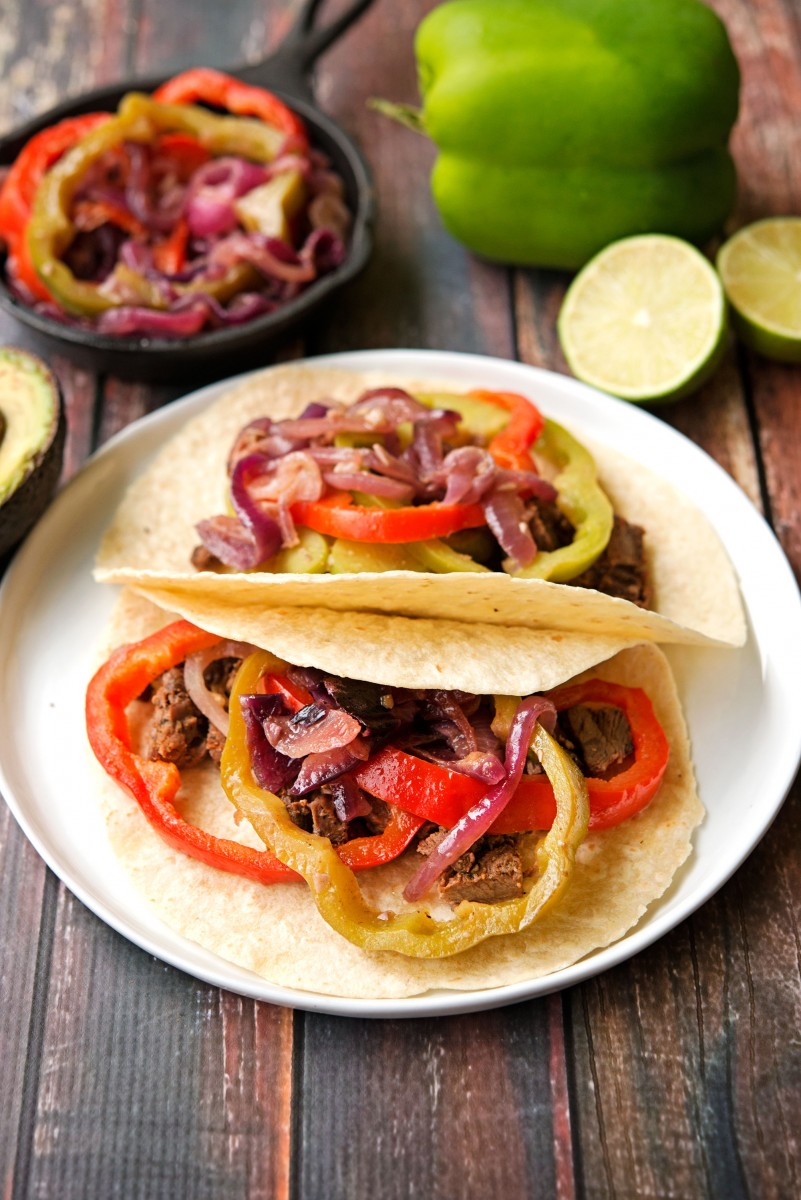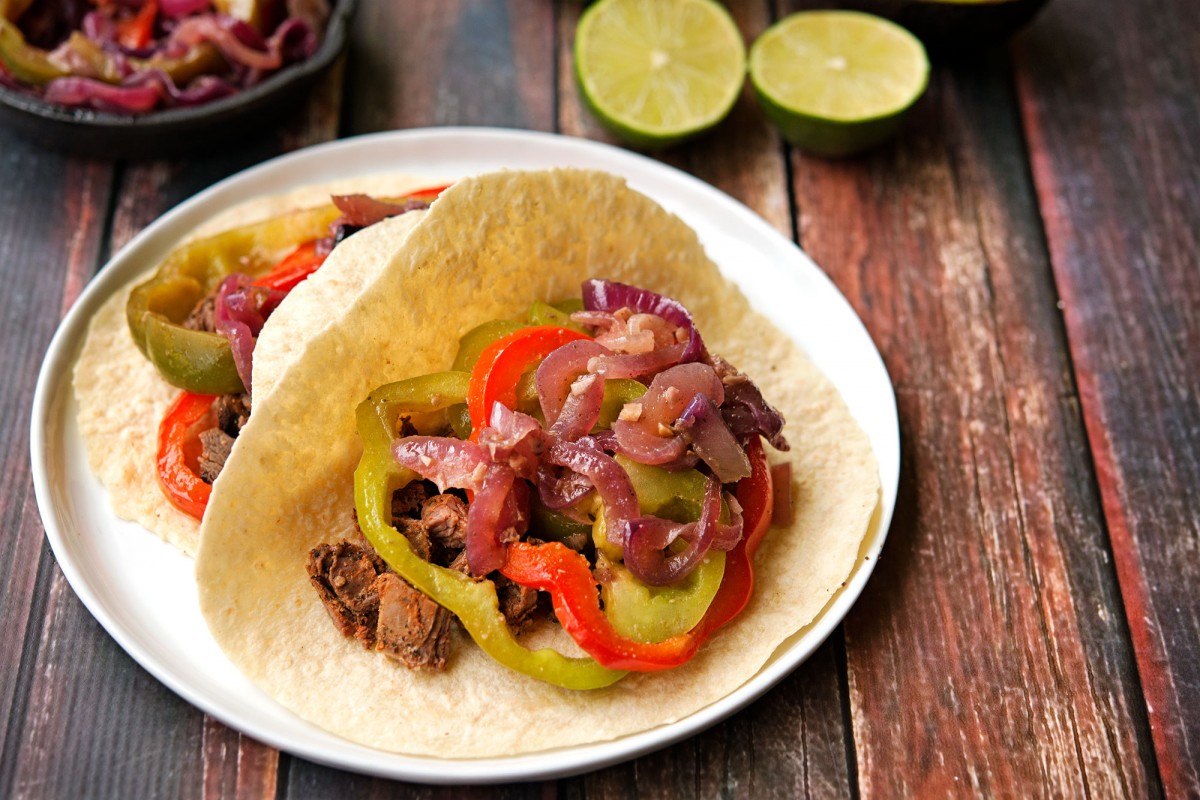 That's it! This takes less than a half hour and you've got a delicious dinner on the table. I like to serve with spinach for an added veggie, and lots of extra limes because lime just screams summer to me. Best of all, you don't need to turn your oven on for this. You're welcome!
What recipes remind you of home and growing up? I'd love to hear them!
[addtoany]
Yum