Because it was Friday, and I had a date with Melissa, Jeff and I needed a quick dinner. One that would make him happy so he wouldn't notice that I was gone the rest of the evening. One that would use the Hawaiian rolls we had acquired from Liz. Don't worry – Pioneer Woman to the rescue! And, to sweeten the deal, I threw in homemade fries that we made with our brand new mandoline.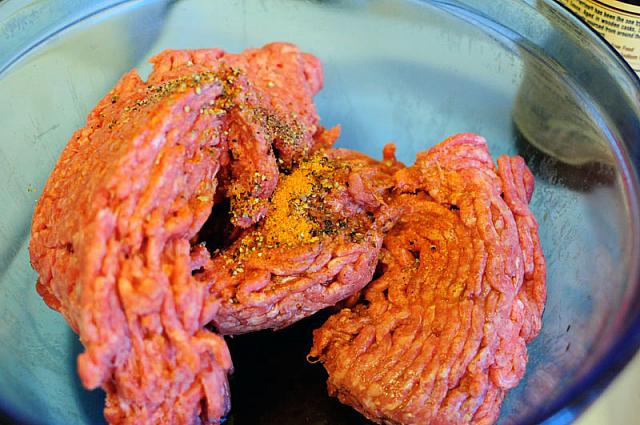 So take some meat. I used a pound. Add some spices. Delicious. Mix that up with your hands.
Take some bacon. Cut it in half.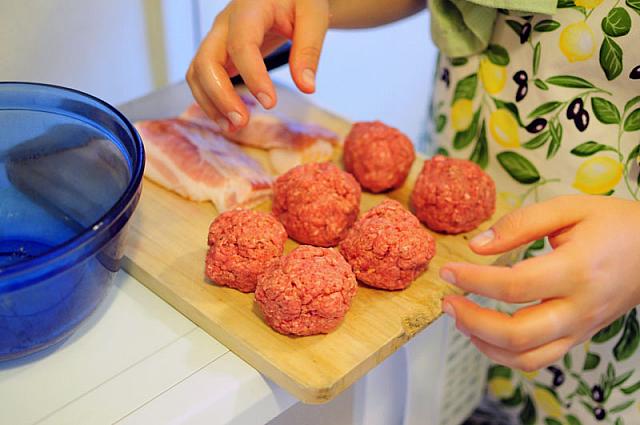 Make your sliders. I made six with my pound of meat, and they were perfectly sized.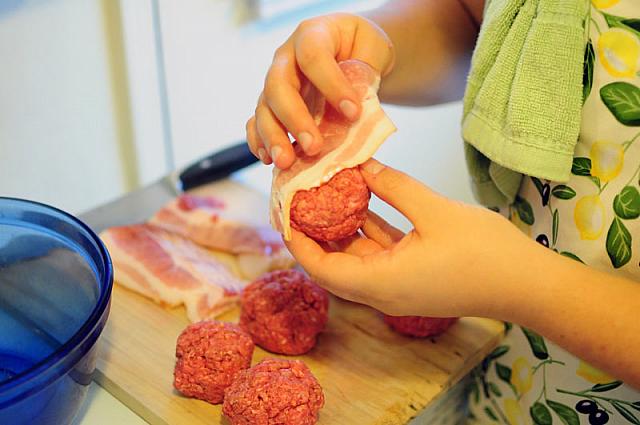 Now you're going to wrap the sliders in your bacon. Use one piece around one way, one the other.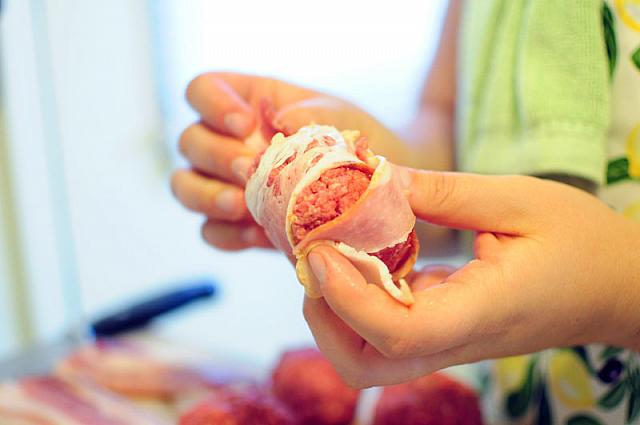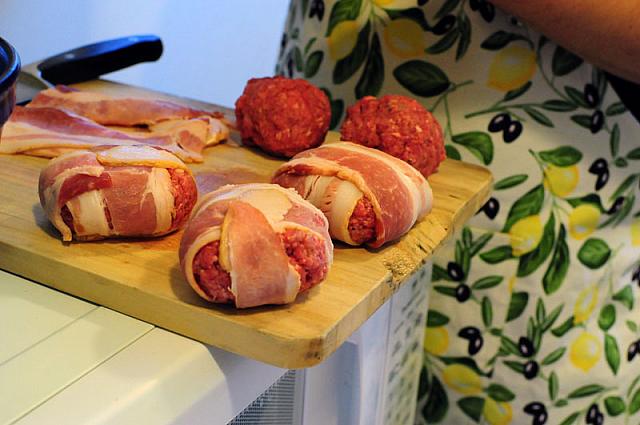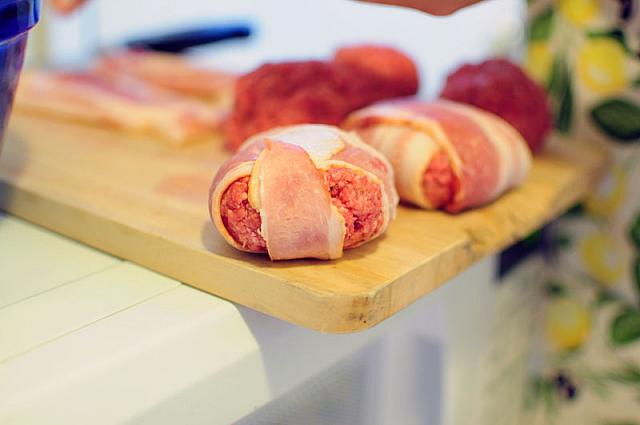 Flatten them a little, but don't let the corners mush out burger meat.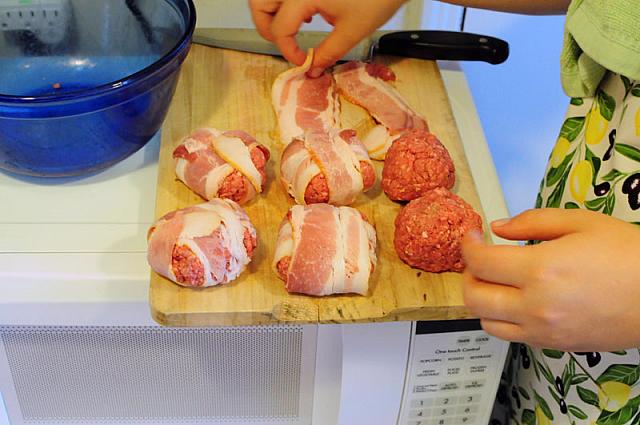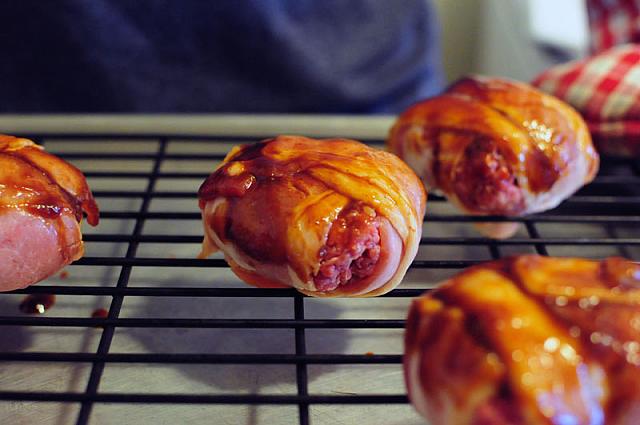 Now, brush on some BBQ. Take photos, while your bf holds the tray. Steady, now.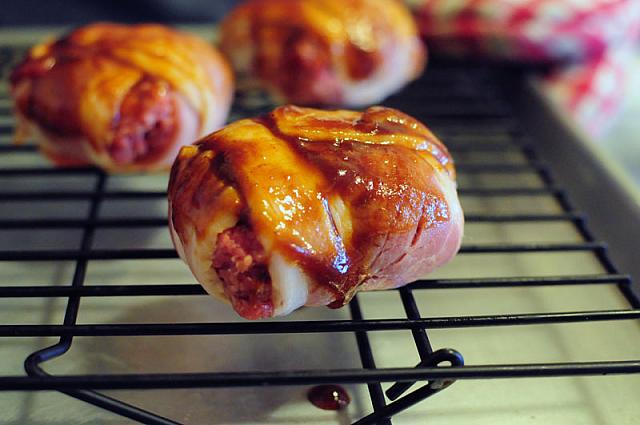 Delicious. Stick them in the oven at 400, and let them cook for about 25 minutes.
Meanwhile, you'll make your fries!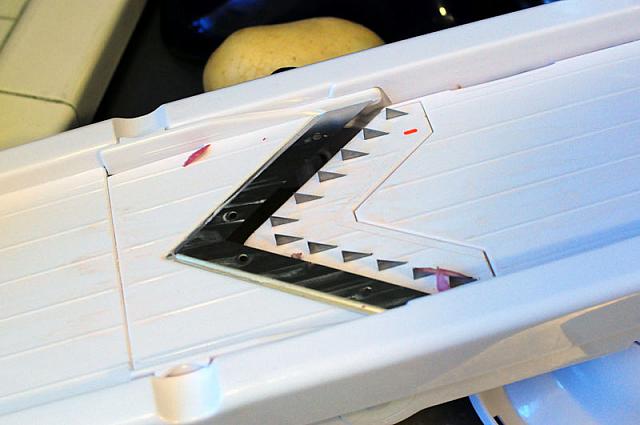 If you have a mandoline, you're a lucky person. Put on the fry attachment.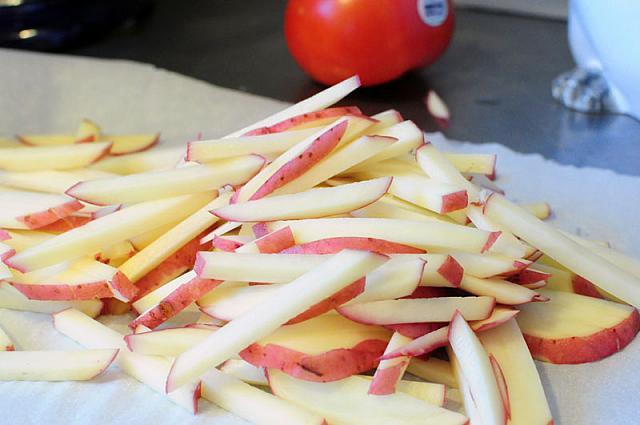 Cut up your fries. You can use whatever kind of potato you want!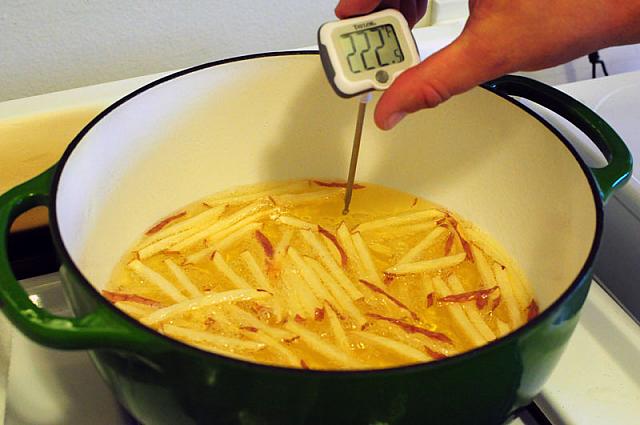 Heat your oil to 365, and then throw in some fries. Make sure you let your oil reheat between batches so you make the best fries you can!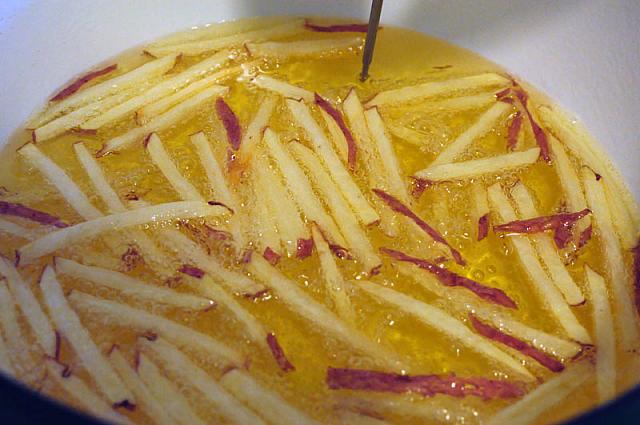 Give each batch about 5 minutes.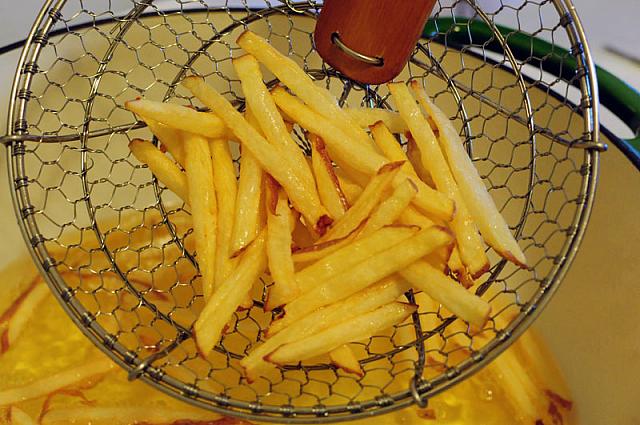 When you take them out, use a slotted spoon or something like this item, which Ms. Kelly gave me for Secret Santa this past winter!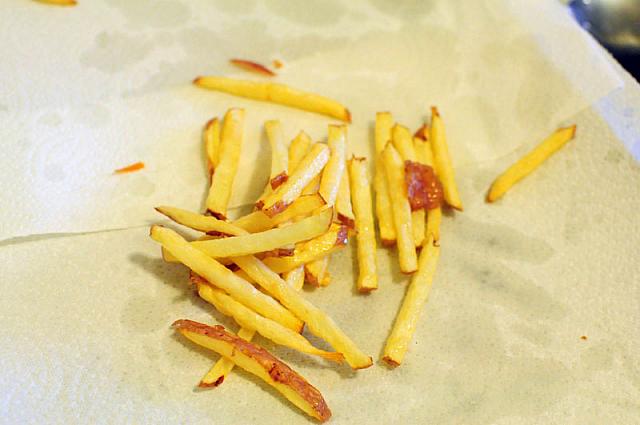 Take them out and put them on some paper towels so that some of the oil is soaked up. Salt them. Repeat with all your potatoes. We used five smallish medium potatoes, and we ate them all. That doesn't mean we should have, though.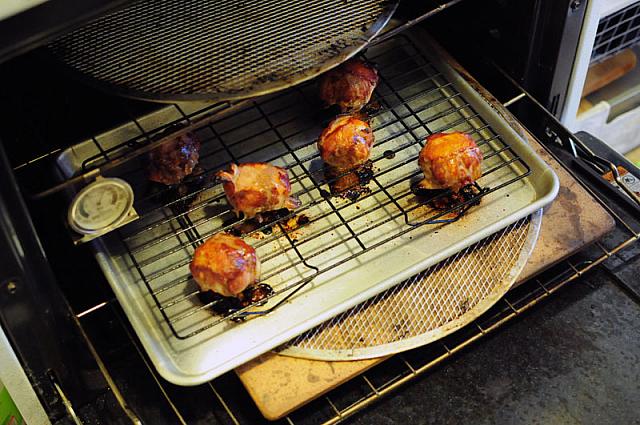 Check your sliders. We took them out when the internal temperature was about 135.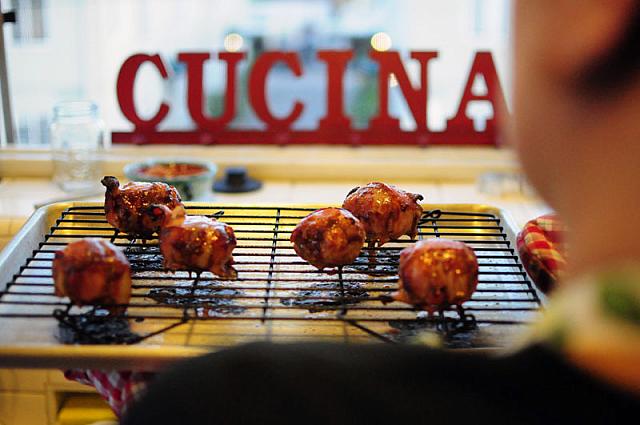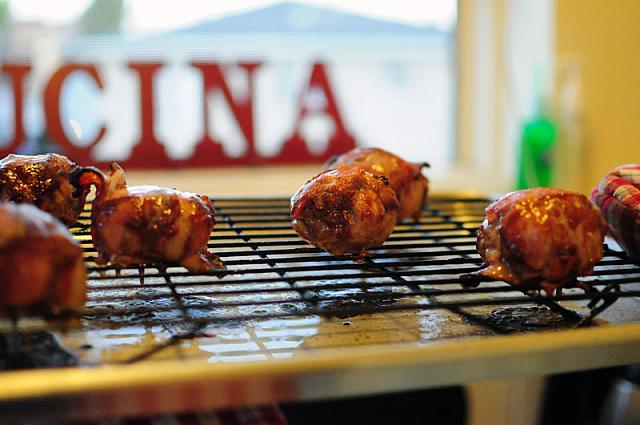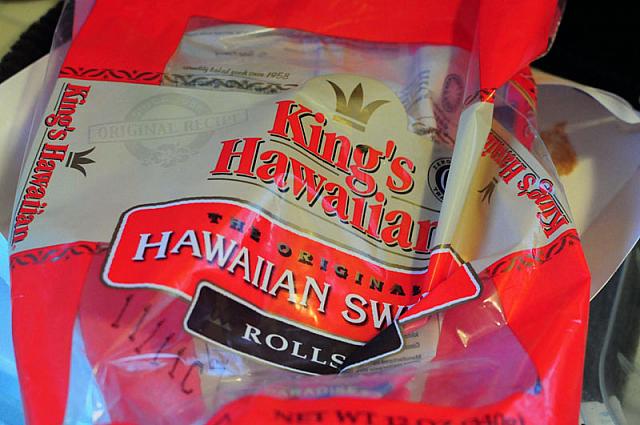 If you are lucky enough to have Hawaiian bread, you are in for a delicious dinner.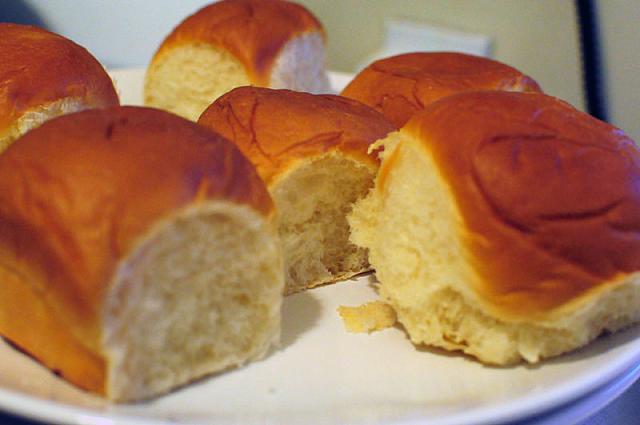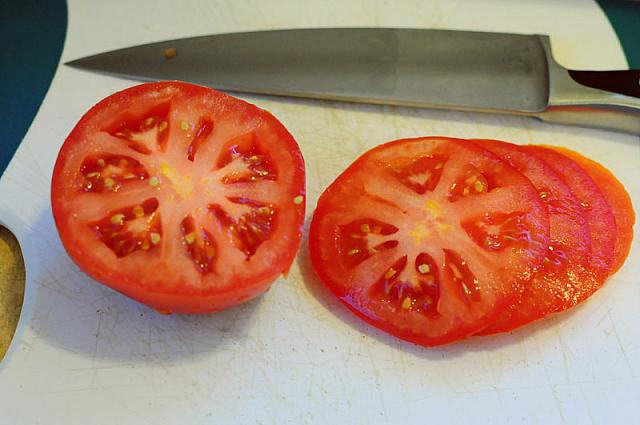 You can add veg to your sliders. I added this tomato and some scallions.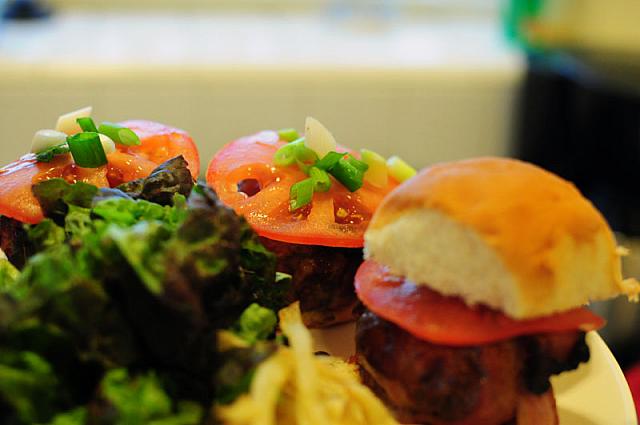 Look at that veg. Just delicious.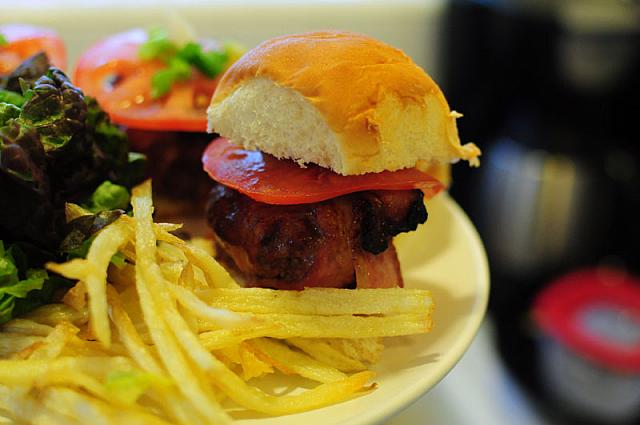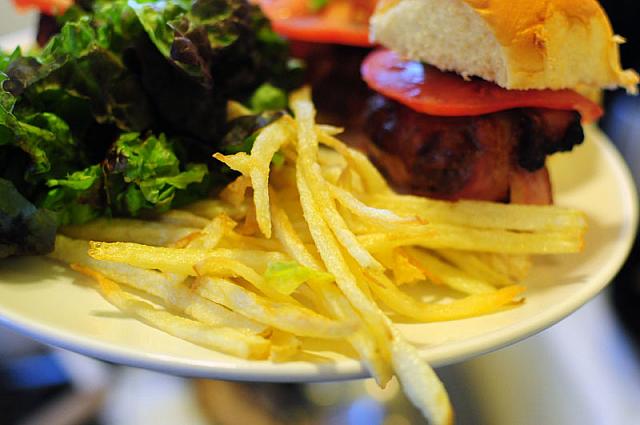 And my goodness, those fries!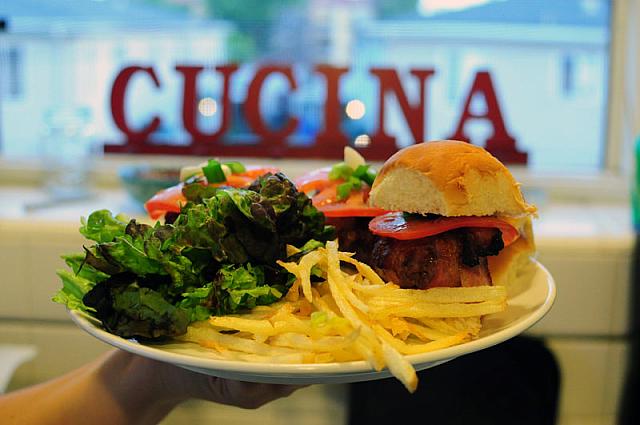 Give yourself a pile of lettuce, and then eat away! I ate two sliders, Jeff three. So this meal would make enough for three, if you are ladies or of medium-appetite, and two if you are men, or large-appetite folks. Enjoy!
[addtoany]
Yum