Jeff and I (read: I) decided to do a cleanse in January, which includes no white flour and no processed foods. That means no pasta and no white rice. After brainstorming a few meals that I realized we couldn't have (quesadillas? Nope…no tortillas!) I realized we could have potatoes, delicious green beans, and lemony chicken.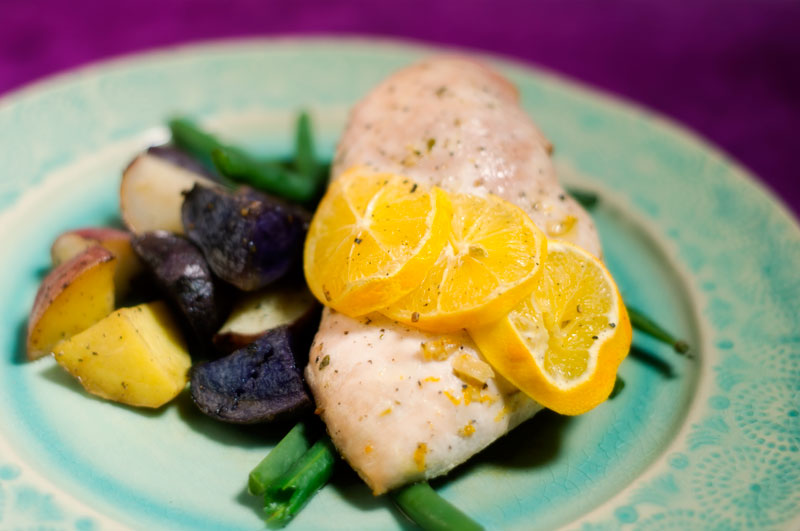 So I whipped up lemon chicken for Jeff and I (and Corelyn and Mary, who also happened to be over!) I used the Barefoot Contessa's recipe, because my mom has made it before and I knew it'd be a hit. (I was right.)
Basically, just take olive oil, saute a TON of garlic in it, remove from heat, and add some white wine, thyme, oregano, salt, pepper, lemon zest, and lemon juice. Then, pour that into a baking dish, put your chicken on top, add more s/p, lemon slices, and a drizzle of olive oil, and stick it in the oven for about 30 minutes at 400. You'll have juicy, delicious chicken that is quite lemony, indeed!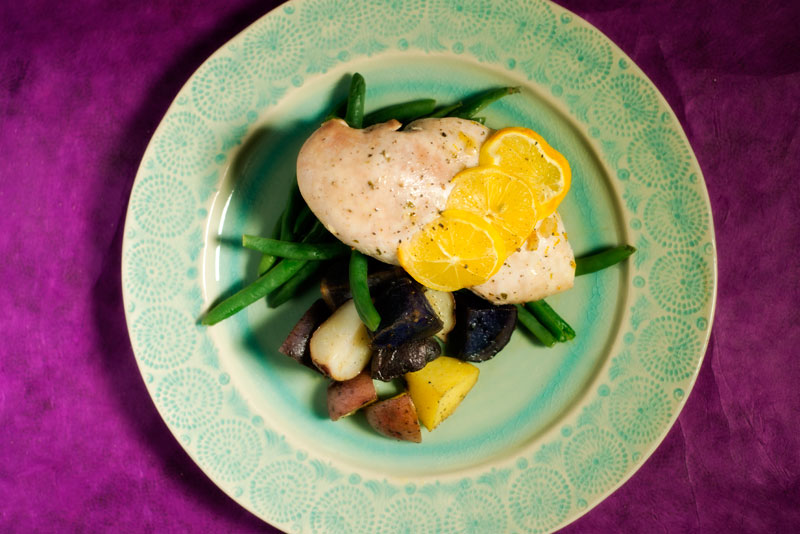 For the potatoes, we use olive oil, s/p, and maybe cumin, and simply steam the green beans for a quick and easy weeknight dinner. What is your go-to chicken breast recipe?
[addtoany]
Yum