Last night, Traci, Caitlin, Jeff, and I headed to the Melrose Food Truck night, and ate way to much delicious food.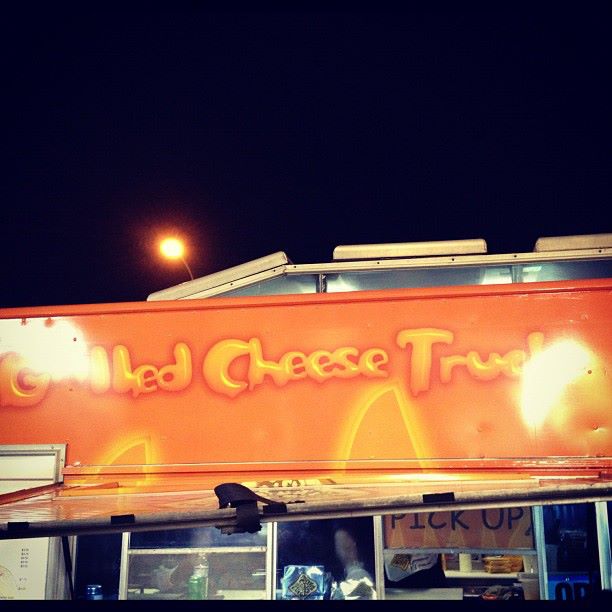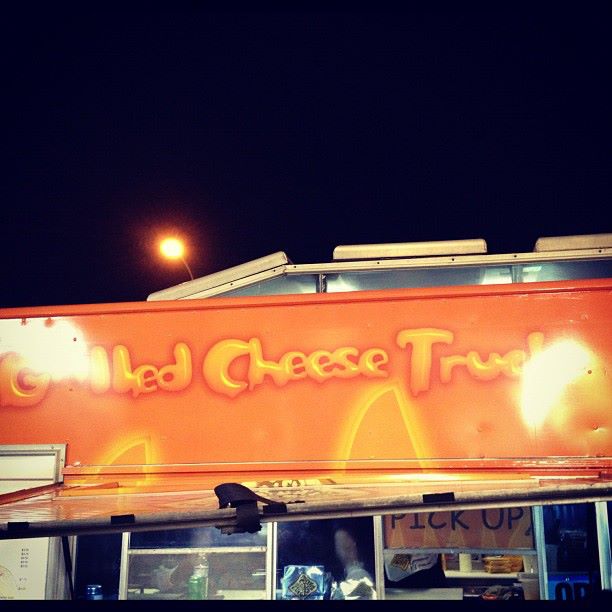 This is the Grilled Cheese Truck. I had a mac and cheese pulled pork sandwich…ate it too fast to get a shot!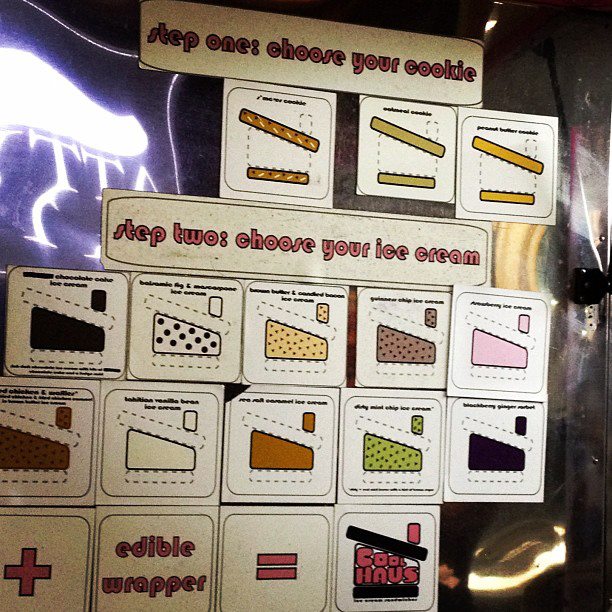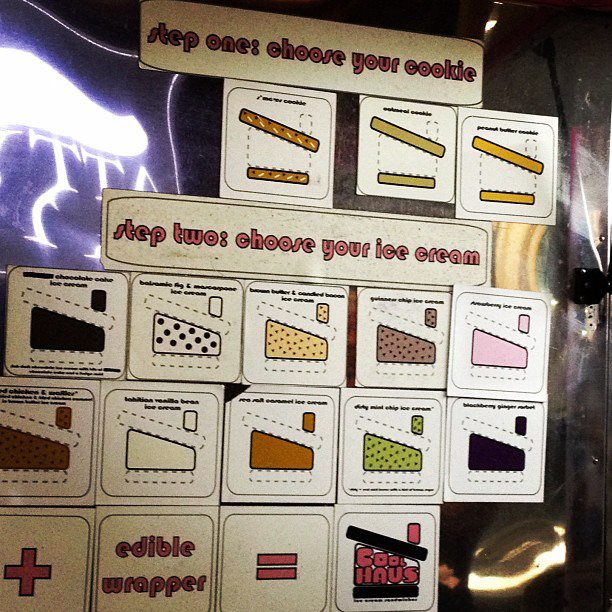 Cool Haus ice cream sandwiches.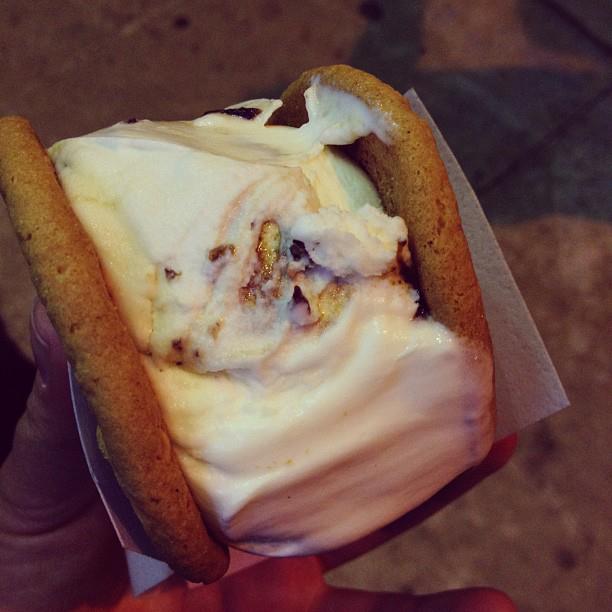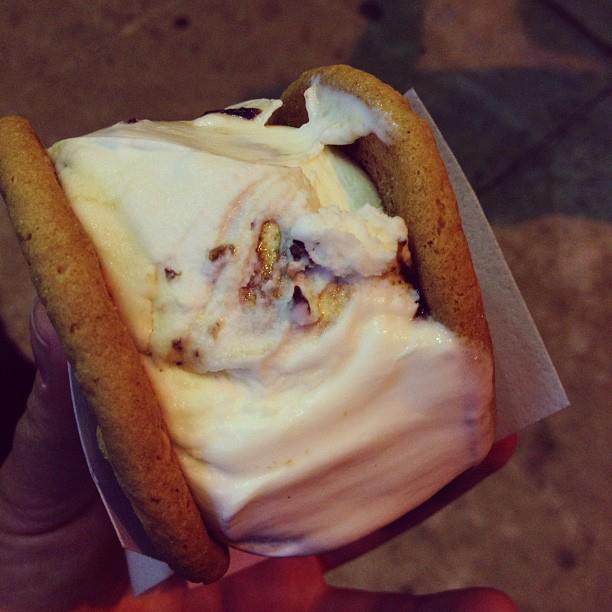 Peanut butter cookies. Fig + mascarpone cheese ice cream.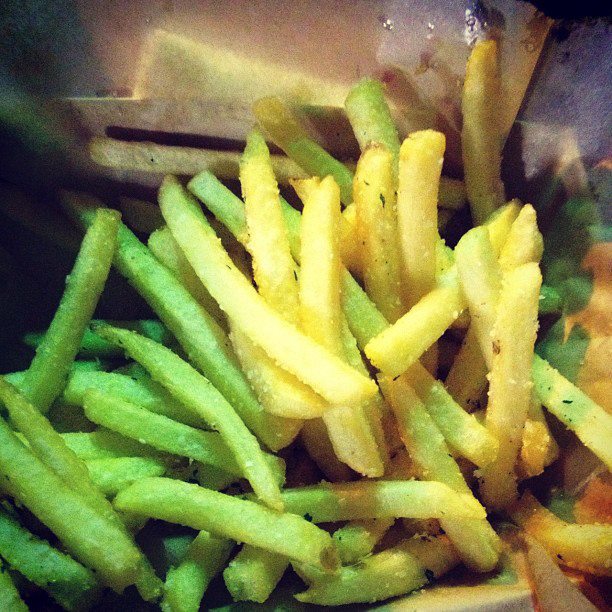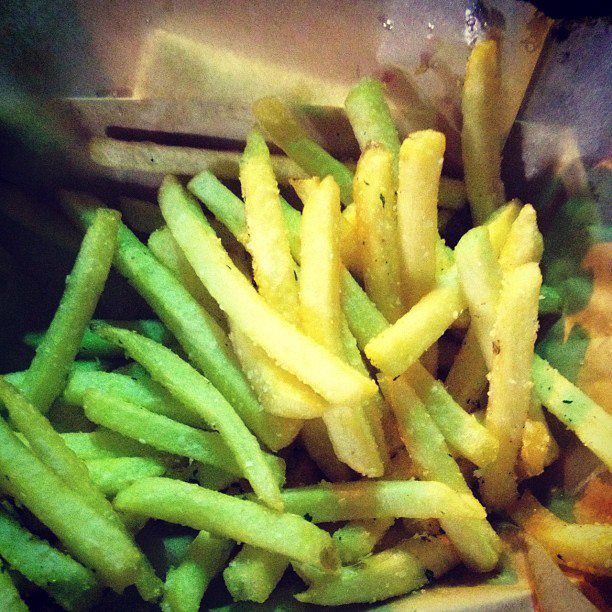 And French Fries from Cheerburger.
It was an amazing night, and we went to 5 trucks in all…can't wait to go next month!
Meanwhile, around the Internet this week, I found some pretty interesting, delicious recipes I want to try. Made me wish for winter weather — but maybe you're somewhere chilly!
First, look at this GF Shepard's pie. I can't wait to try this with Melissa.
Speaking of cold weather dishes, check out these casseroles. I am really hoping I can get a few under my belt between now and May.
Also on the list of things to try came from Sodium Girl – a blogger who has gone almost salt-free. I don't know how, but I aim to scourge her website and find out!
I appreciate this post from the Food Network about the difference between good and bad calories — because despite the fact that eating less "bad" calories would make you skinnier, that doesn't mean you'd be healthier.
So how was your week? Any new recipes you want to try? Any new restaurants? Requests? Happy Friday, y'all!
[addtoany]
Yum