Here at GMS, we read a lot of blogs – cooking blogs, foodie blogs, mommy blogs, twentysomethings blogs, political blogs…you get the picture. Often times, we want to share lots of posts with you, and resort to Twitter or Pinterest. But, for those of you who aren't following us on either, or those of you who, like us, just don't always have the time to click through a post, we've decided to make it easier for you.
Here's a weekly roundup of what we found to be the best of the (food-oriented) Internet, as well as some things we've been meaning to share with you:
Firstly, we'd like to point you over to T.R.'s blog, No One Likes Crumbley Cookies. He's a new friend of Corelyn's, and as she prepares to move to Virgina this weekend, we know that Corelyn will (hopefully!) be getting the chance to hang out with T.R. and cook some more. The best part? His blog is gluten free, so we have yet another resource to cook for Melissa and our other non-gluten-eating pals.
Garlic My Soul started a Pinterest account! We're in the process of adding new pins and fleshing out our inspiration board, but follow us if you have a Pinterest account, or simply bookmark our page to see what's making us go "ooh" and "aah."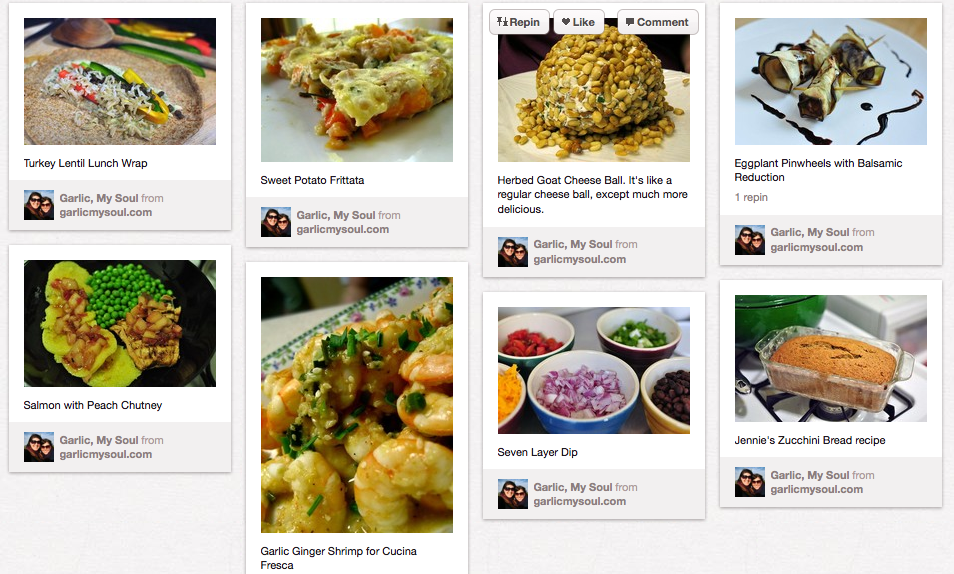 A glimpse of one of our pinboards!
This site allows you to rate recipes against each other, and even has a page where you "Guess the ingredients." Our blackout cake was featured on the "Guess" page, but you should also check out the rest of the site to get recipe ideas – I know we do!
Master weight chart. This one has been amazingly helpful for figuring out just what weighs what. I have a kitchen scale that has helped us out time and time again, and ever since seeing this earlier this week I've been using it to measure my dry goods correctly.
I was pointed to this helpful page from this post on How To Measure Flour. Seeing the vast difference between how much flour was measured from scooping a cup of flour versus using a spoon to add flour to a cup  was astonishing, and has definitely made me reconsider pulling the scale out more often. This is the scale I have, and it was relatively inexpensive and a fun color!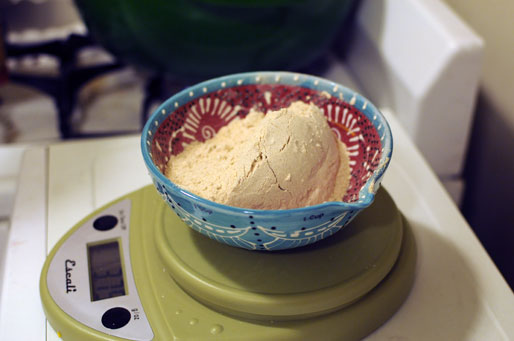 The GMS kitchen scale in action!
Something that's to come to GMS in the coming weeks…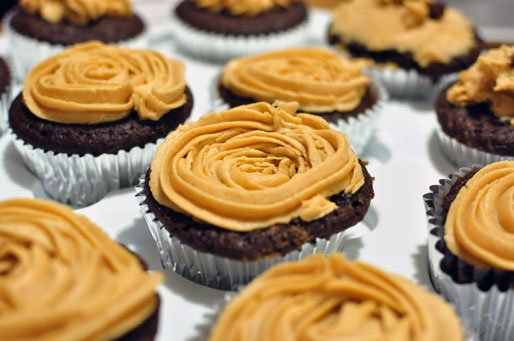 Chocolate cupcakes with peanut butter frosting…
Something I've been meaning to post for a while, and never got around to! Mary's mom made me this fantastic apron, which I wear basically all the time…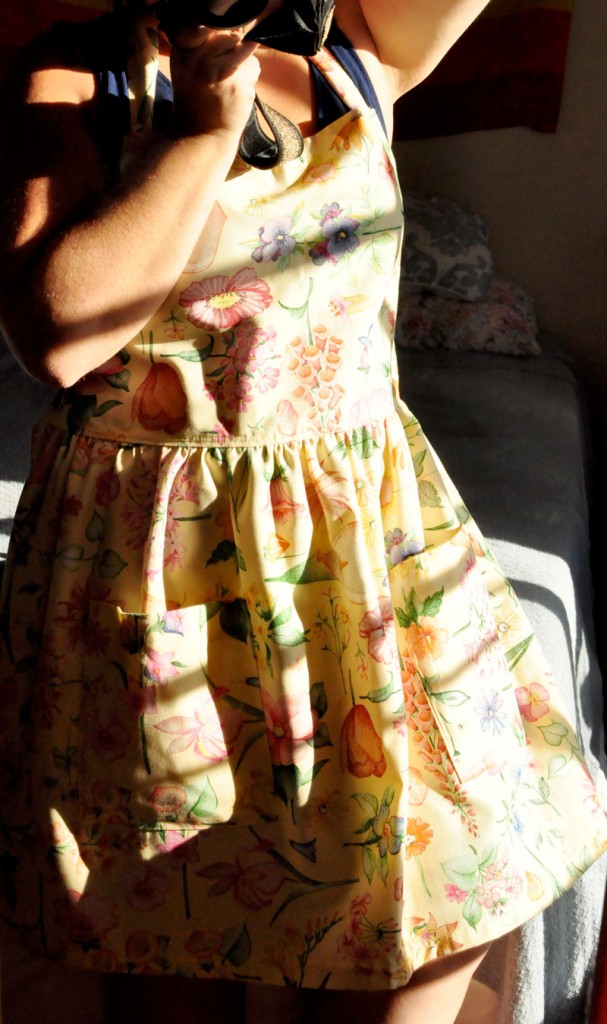 Forgive the lighting…I was mid-recipe, and decided it was VERY important to get a shot…and I was alone…hence the mirror shot…
I've recently become obsessed with soup.
I want to try:
I'm lusting after this: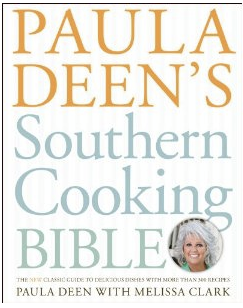 And I am so intrigued by this. She takes five ingredients, and makes dinners in less than 500 calories. It's amazing, and I'm pretty sure it might be a new challenge idea for us, too! Simple makes for easy often times, and that's what busy cooks like us need!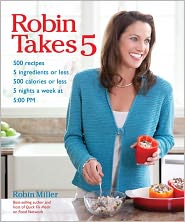 What have all of you been reading? What are you interested in? Found any neat tricks lately? Send them our way, and they may be featured next week!
Yum