It's been a hectic week for us as we recover from our Thanksgiving high. Between traveling back to the East coast, getting a whopper of a cold, making our way throught the turkey leftovers, and introducing a new guest blogger, we've barely had a moment to say so much as "Hi, how are ya?"
Next week, we'll take a deep breath, and plunge headfirst into the holiday season, but for now we want to run through the things you might have missed in the last week:
Our favorite photographer, Mary Costa, put up her photos from our Thanksgiving extravaganza last week. Go take a look. She manages to make me, Jennie, and all of our friends look glamorous while still capturing the sense of frenzy that inevitably accompanies every Garlic, My Soul gathering. I am especially fond of the action shots of me, Jennie, Melissa, and George (our turkey carver and newest GMS guest blogger) in the kitchen.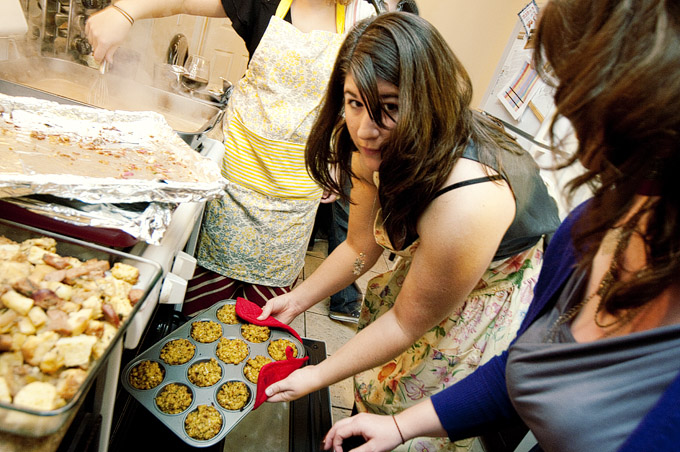 This is Jennie pulling things that have been warming from the oven – you can tell by her face she's glad to be doing this again!

Speaking of the Garlic, My Soul reunion last week, we did more than just cook a Thanksgiving feast. We also took part in one of my favorite L.A. activities, a beach bonfire. It was dark and a little cold, but it was nice and toasty by the fire. Here's a shot of me with Melissa and Mary just before the sun finished setting and we lost the light.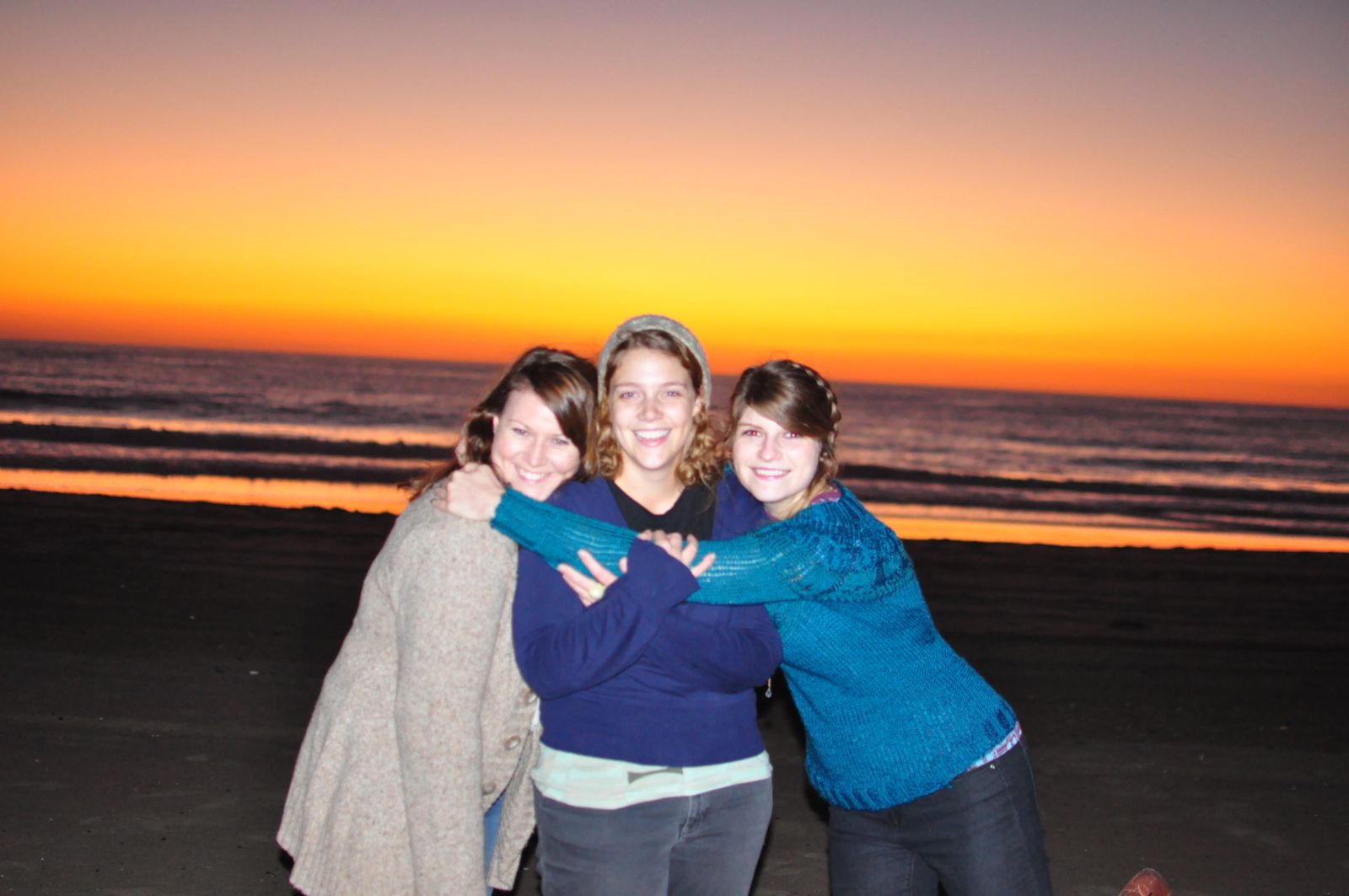 Turning back to food for a moment. Jennie and I are eyeing a couple of homemade hand pie recipes that seem like the perfect fall weather foods.
This one offers a great new way to eat up those turkey leftovers.
And this one is more vegetarian friendly, combining pumpkin and goat cheese in a flaky crust.
And when we get sick of turkey and pumpkin, we're looking forward to trying out one of these healthy taco recipes for a weeknight dinner.
We'll check them out and report back!
We're also always on the lookout for new gluten free recipes, so we're dying to check out the recipe for these gluten-free high fiber dinner rolls from the King Arthur Flour blog. They look golden and flaky a delicious, and they have extra fiber! What more could we want? Perhaps our gluten free contributor, Melissa can be convinced to give this recipe a whirl and let us know how it goes? If you want to see her try it, tell us in the comments!
And so, as the week comes to a close, we find ourselves heading into December and getting geared up for the holidays. In fact, Jeff and Jennie got a head start on holiday decorations this week. Here's a peek at their mini-tree!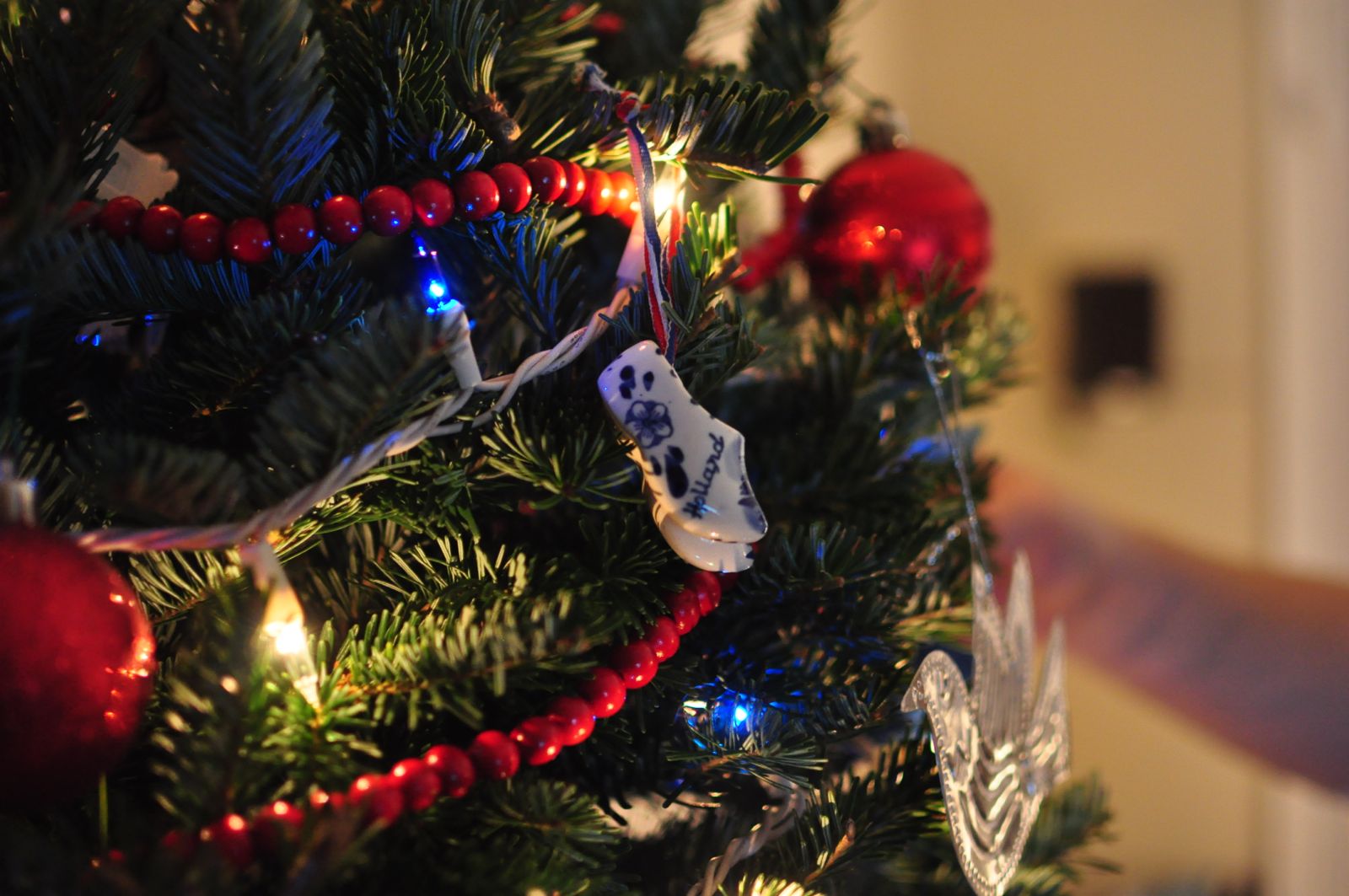 Happy Holidays!!
[addtoany]
Yum