Hello Everybody,
So for those of you who live in most of the country, winter started many weeks ago.  The blistering cold, the heavy winds, the snow, etc. But for those of us who call Southern California home, this is a new development. Now don't get me wrong, I love winter. I enjoy the cold and the wind and the rain, but one of the things I love most about winter is the fact that some of my favorite beers are currently on draft all over. Now I was considering writing about Sam Adams Winter Lager for this week's post. It is a huge favorite of mine and something I look forward to pretty much during every other season, but I thought that would be a little too simple. So I kicked around a few other options. But it was quite by accident that I found the beer I am reviewing this week.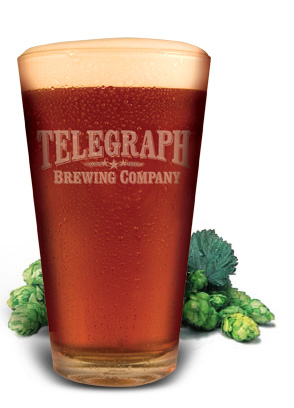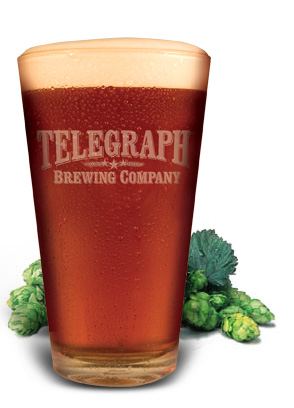 This week I chose to look at a brand I had never heard of before, specifically, the Telegraph Brewing Company. This small brewery is located in Santa Barbara, California and I look forward to sampling more of their beers in the future. But in the meantime, I would like to talk about their Winter Ale, which I had this past weekend in Echo Park at a small establishment called El Prado, on Sunset Blvd. For the local readers, this is a bar right across the street from Masa, which serves a mean deep dish pizza.The bar is small, but has a wonderful vibe. I would imagine it would get very tight in the later hours, but being that it was early we had no trouble finding a seat or asking the bartender what he would recommend. I told him that I was looking for a beer much like Sam Adams Winter Lager and he put a pint of the Telegraph Winter Ale in front of me – and I fell in love.
When the beer is first poured you instantly get hit with the spices emanating off the rim of the glass.  Take one deep breath before you take a sip, because it really is tremendous. Now, I enjoy a good ale, but I must say that I typically only drink them in the summer, because they are so light and on cold nights that doesn't really fill that void inside.  But this ale seemed almost as though it wasn't even an ale, besides the aroma it gave off, its color and viscosity, were that of a lager. The liquid was silky and the color was a enchanting crimson. There was a lovely earthy tone thanks to the hops used, but it was not overwhelming.  By serving the beer a bit warmer than is usual with a draft, the liquid is really allowed to open up.
When you take your first sip, you will get transfixed by its smoothness.  It flows so nicely going down.  The first taste to hit your palette is the cinnamon.  It's not a chalky or musky tasting cinnamon either, it is more like somebody was evaporating a cinnamon candle in your mouth and there just so happened to be beer there as well.  But this lovely taste only lasts a moment because it is quickly complimented, not overpowered, by the overtones of chocolate. But just like my wine, my beer has to have a great finish and this one does. After you are no longer transfixed by the cinnamon or complimented by the chocolate, you get to close off the experience with a beautiful caramel, that makes the beer sliding down feel like hot chocolate in the best possible way.  Let's just say I had a second glass for good measure and I will definitely be keeping my eye out for this draft again.  I may even have to make another stop to El Prado before the season is out.
If you would like to learn more about Telegraph Brewing Company and where you might find their Winter Ale on tap, check this out.
Until next time!
Good Spirits Folks!
[addtoany]
Yum