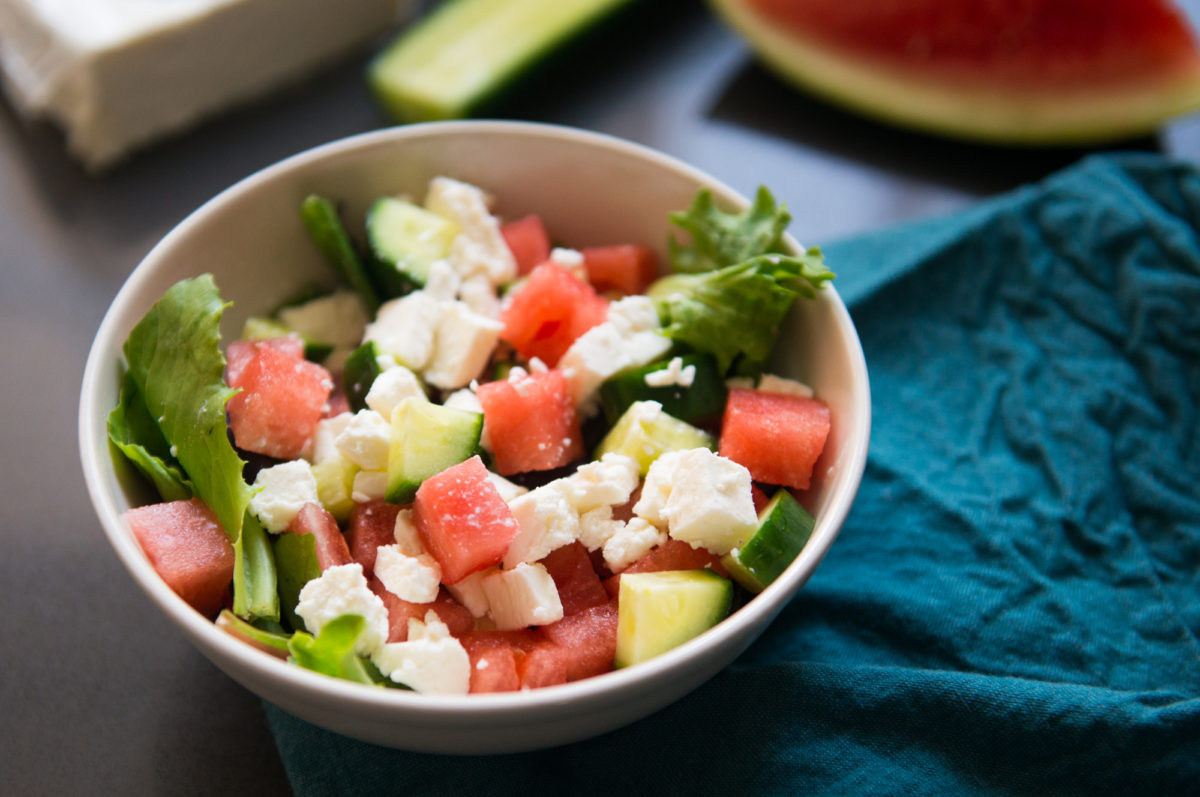 July Fourth is coming up soon, and have I got a salad for you to serve or bring to your BBQ. Now, everybody grills on the Fourth of July, but I want to take care of your sides. Because let's be honest, everyone can use a little more veg and fruit next to the hot dogs and hamburgers. I mean, I love a bag of ruffled chips as much as the next person, but I do try to at least get a couple of fruits and veggies in on this day of mostly indulgent eating.
I love a good macaroni or potato salad, but sometimes you just need a little green. This salad is so easy and so delicious I don't know why I don't make it every day. It'd be great with grilled shrimp or even steak, honestly, and it's also great on it's own.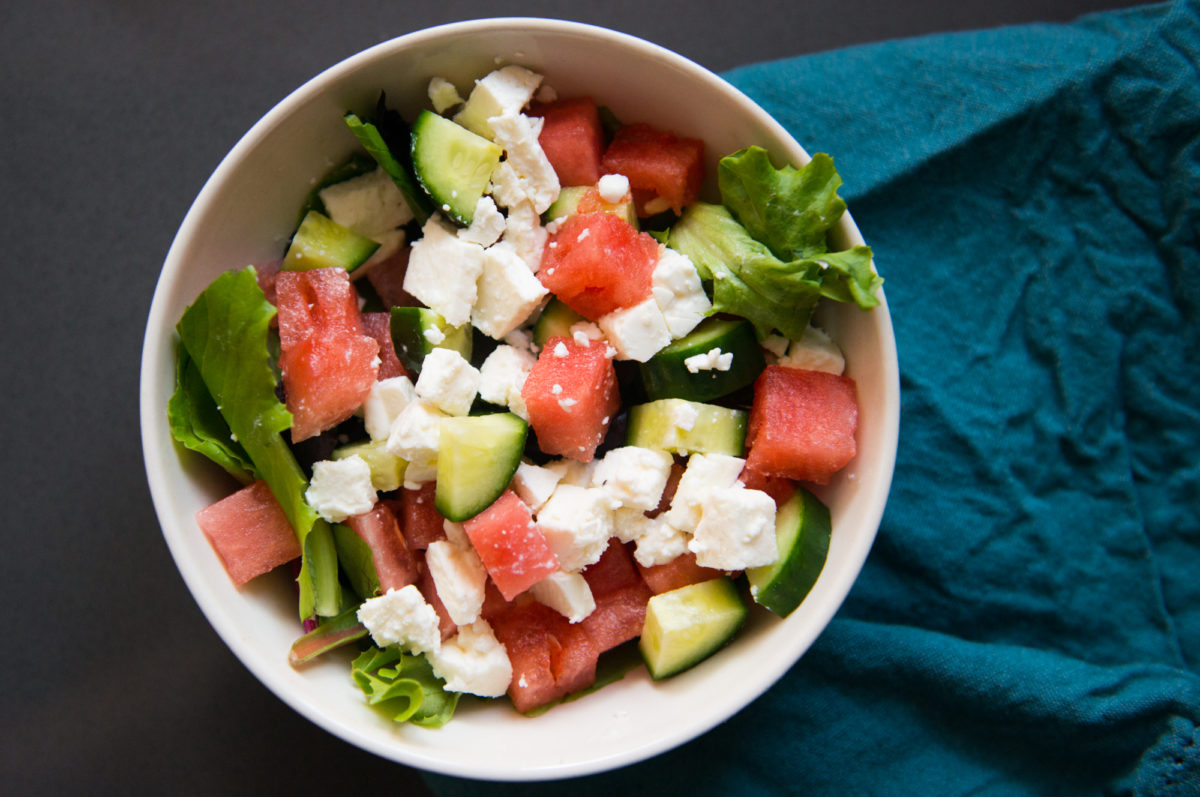 The salty of the feta and the sweet of the watermelon are the perfect match, with cold crunchy cucumber. This is perfect on the side of any grilled meats, and honestly can be made even without the lettuce, though I love a good crispy salad, too. Topped with a little balsamic and some salt and pepper, this is easily a new go-to salad for this summer. Recipe below – feel free to hold the leafy greens!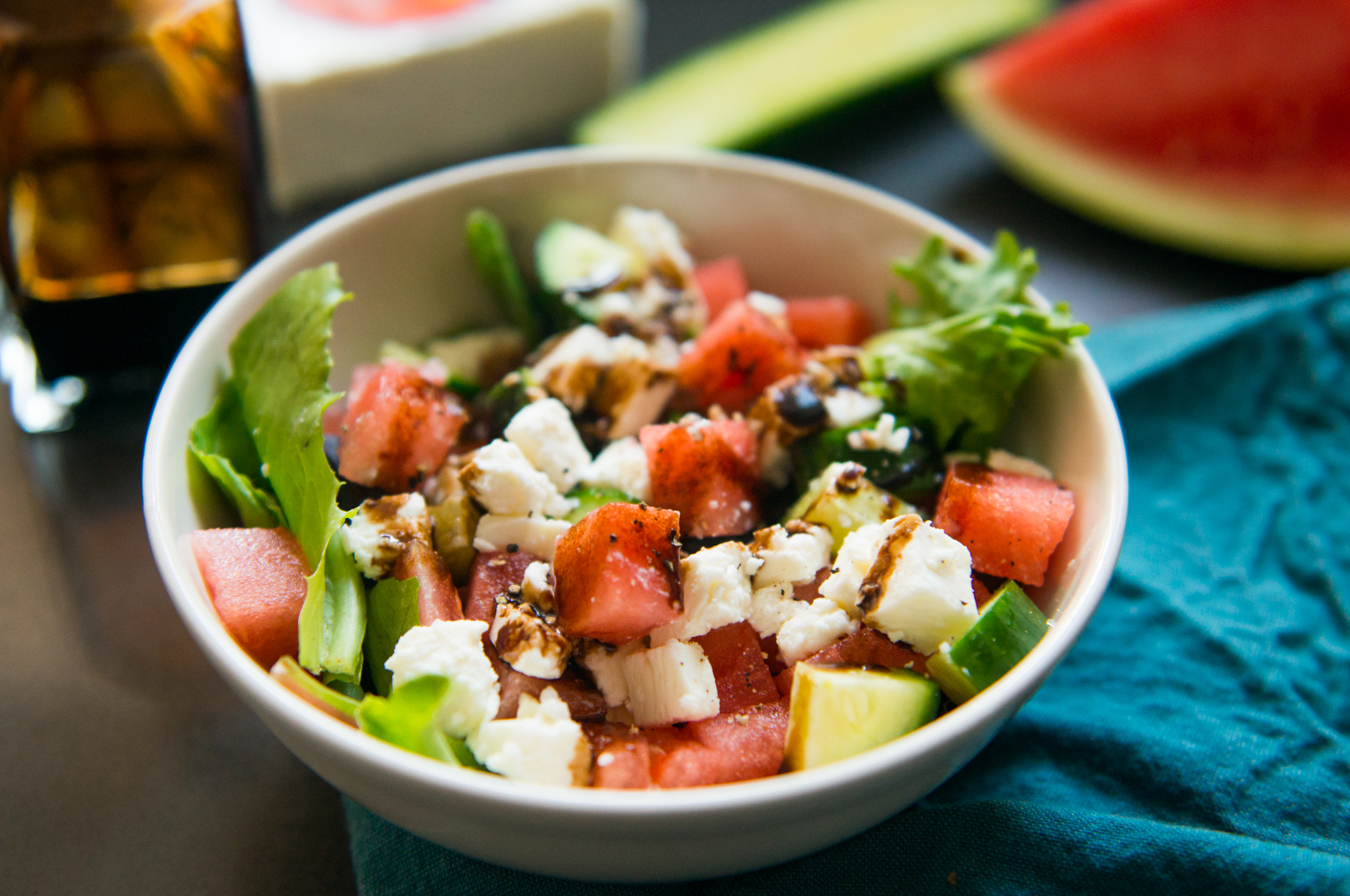 Type: Salad
Author: Jennie
Difficulty: Easy
Prep Time: 10 minutes
Servings: 4-6 Servings
Ingredients
1/4 watermelon, diced
4-6 ounce feta, diced
1 large cucumber, diced
10 cup mixed green salad
balsamic vinegar
s/p
Directions
Dice watermelon, feta, and cucumber.

Add to green salad mix, and top with balsamic and salt and pepper to taste.
[addtoany]
Yum