I'm certain I've said this before, and I'll say it again: I love brunch! Breakfast foods are by far the best foods. Lucky for me, London likes breakfast too. So much so, they have a special English breakfast! While traditional English breakfast is not so vegetarian friendly, there is almost always a veggie alternative, and now, here, just for you, I'm sharing my vegetarian English breakfast menu. This tasty meal is super easy to make at home.
Menu:
Fried Eggs
Heinz canned baked beans (vegetarian of course!)
Whole-wheat bread
Fried tomatoes
Veggie sausages – I used Quorn, the best brand of fake meat products (in my opinion!)
Hash browns
Olive Oil
Salt and pepper to taste
Prep time: 10 minutes
Cook time: 15 minutes
Serves: 2 hungry breakfast lovers
Directions:
Grate several small potatoes (I used about five) through the cheese grater. Heat a bit of olive oil in two small frying pans. Add four frozen veggie sausages to one pan, and the grated potatoes to the other. Season the potatoes with pepper and leave to brown on one side, then flip them on over and leave them to brown on the other side. In a larger frying pan, heat another bit of oil to fry four eggs over easy (or to your yolk hardness liking.) Chop the tomatoes in half, and add them to any frying pan where you have some room! Warm the beans in the microwave and toast your bread accordingly. Once everything is cooked and warmed, dig in and enjoy!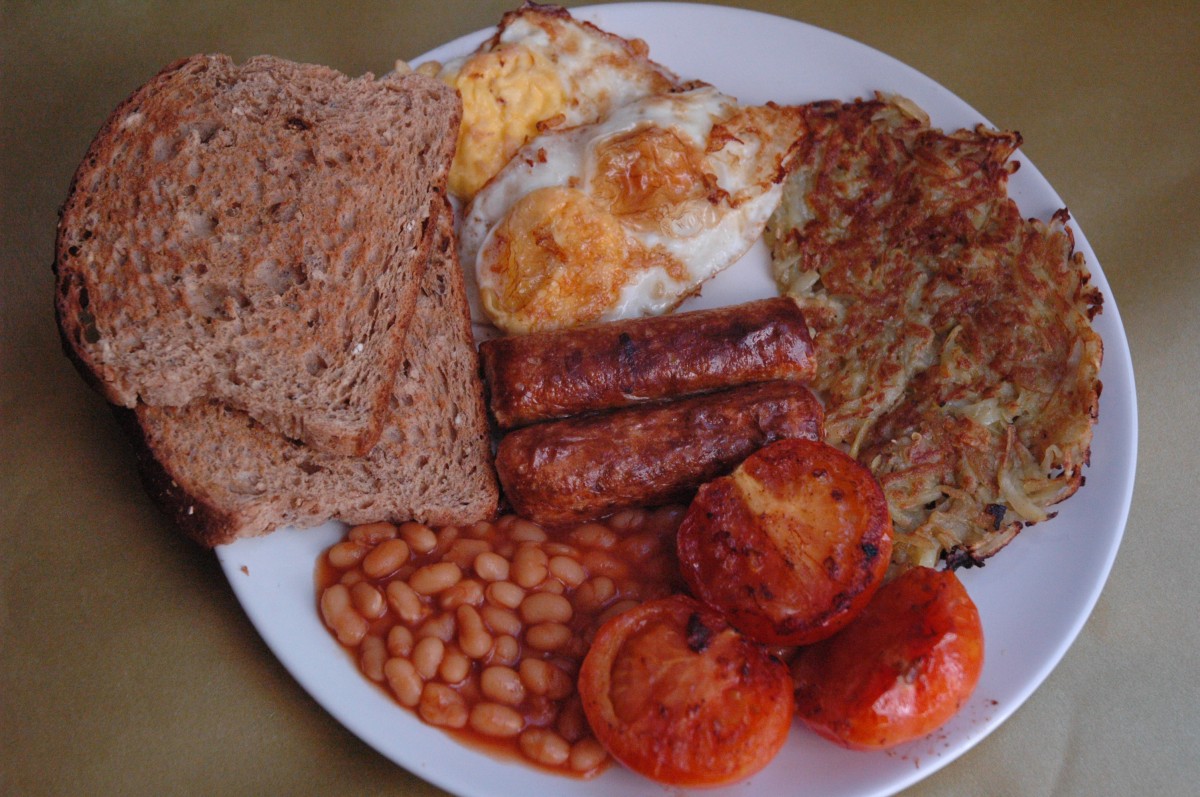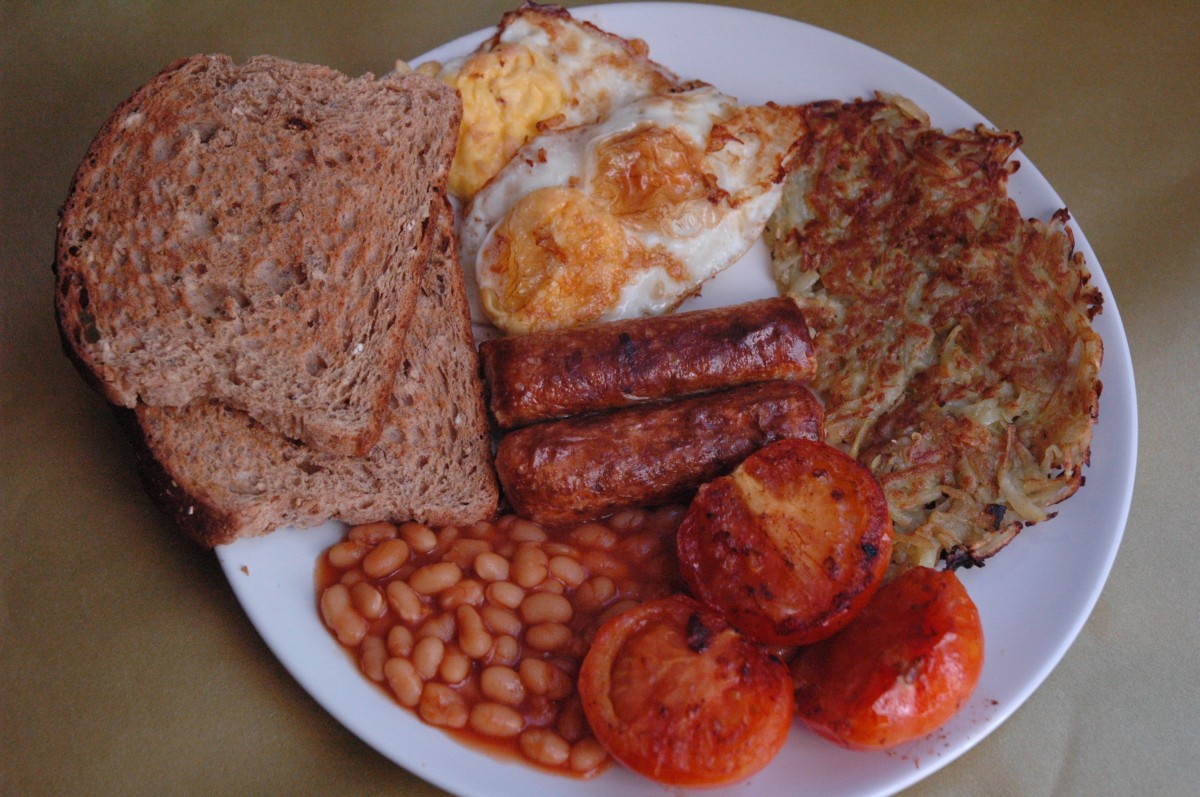 What is your favorite traditional breakfast dish?
[addtoany]
Yum