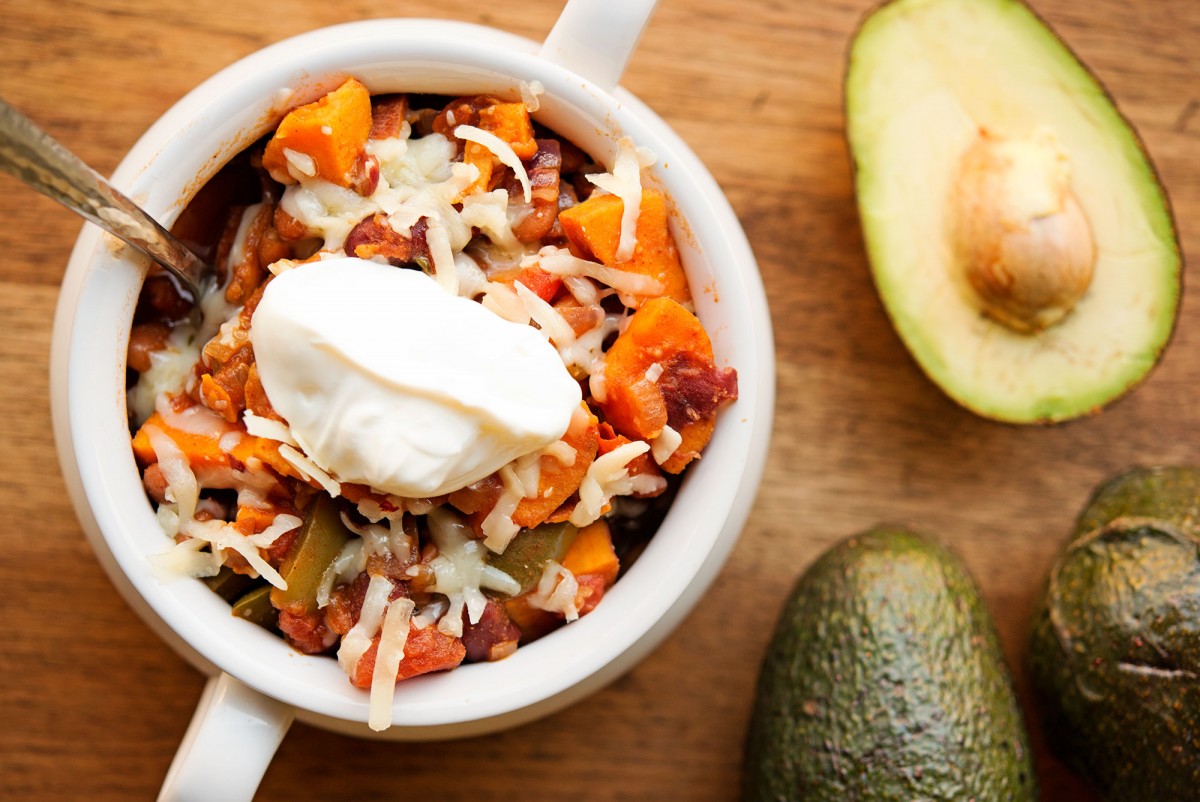 We lied. Southwestern week continues! Huzzah! We wanted to share with you one last recipe that we really love. This came about because we have been trying to find more vegetarian meals that hold their own in the kitchen without relying on our fave thing – cheese. Enter this amazing chili that comes together quite nicely – so nicely in fact that you'll forget it's vegetarian in the first place!
The dish relies on sweet potatoes, beans, and peppers, and though it might seem like there is a lot of chili powder here, it's not spicy at all – and that's coming from me, queen of "THIS IS SO SPICY" when no one else noticed. If you do want it to be spicy, add cayenne (see note below.)
Ingredients:
1 can pinto beans
1 can red kidney bean
28 oz crushed, diced tomatoes
1 red onion
3 cloves garlic
2 sweet potatoes
2 green peppers
olive oil
1/2 tbsp Worchestershire sauce
1 tsp salt
1 tbsp cumin
1 tbsp chili powder
1 tsp cayenne pepper (optional to add heat)
sour cream, cheese, and avocado for topping
Directions:
1. Chop your onion, garlic, potatoes, and peppers. In a Dutch oven (or similar receptacle) put about at tablespoon of olive oil over medium heat. Add garlic and onions and sweat for about two minutes.
2. Add your sweet potatoes and green peppers and cover on medium-low heat for 10 minutes. While that's doing it's thing, open the cans of beans and tomatoes. Drain your beans.
3. Now uncover your Dutch oven and add beans, tomatoes, and spices. Taste and adjust seasoning as you like it. Let simmer for about thirty minutes and serve hot, preferably with cheese (because we love it so) and some sour cream or in our case, both and some avocado for good measure.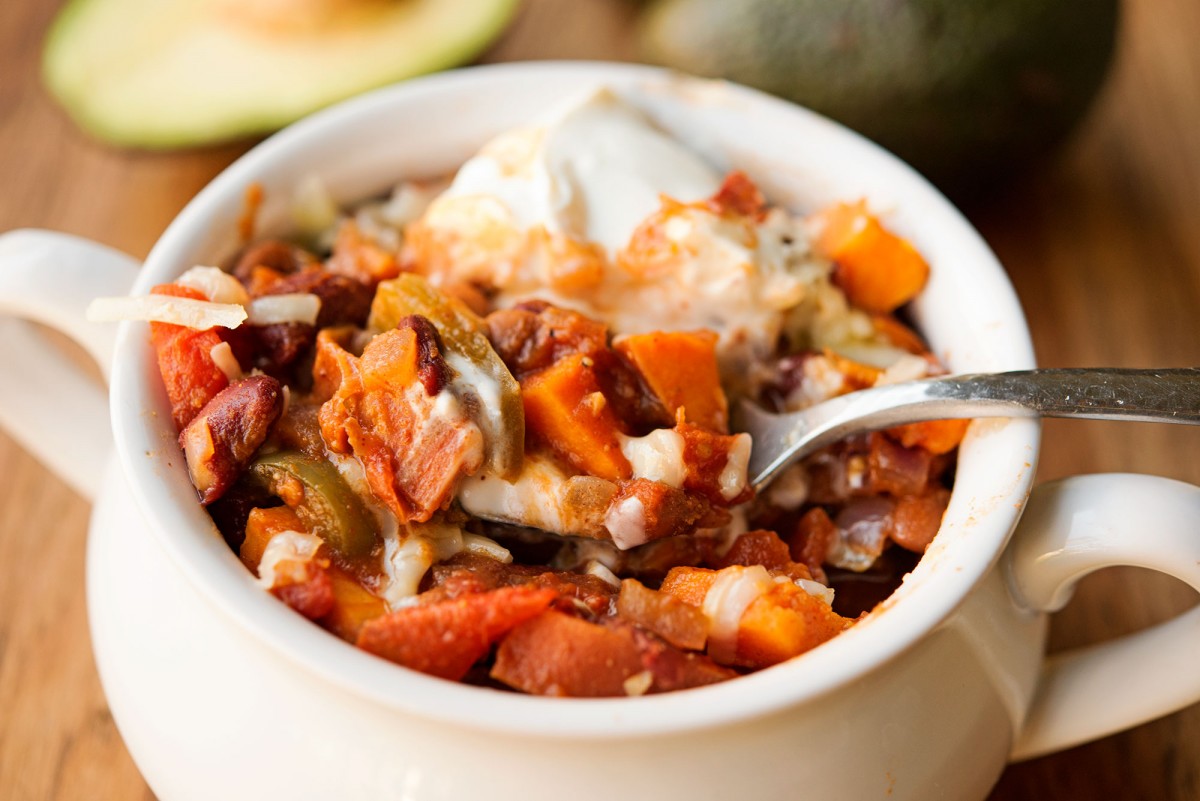 What's in your fave chili recipe? Do you love chicken, ground beef, or do you go the vegetarian route?
Yum