When it comes to special occasion dinners, it's hard to go wrong with a well seasoned steak. In fact, it's hard to pick what I like better about this Valentine's Day meal, the steak or these decadent burgundy mushrooms. Actually, I was wrong. It's the mushrooms. They're divine. But truly, this combination is killer, and you should cook it for whatever loved one you love most this weekend.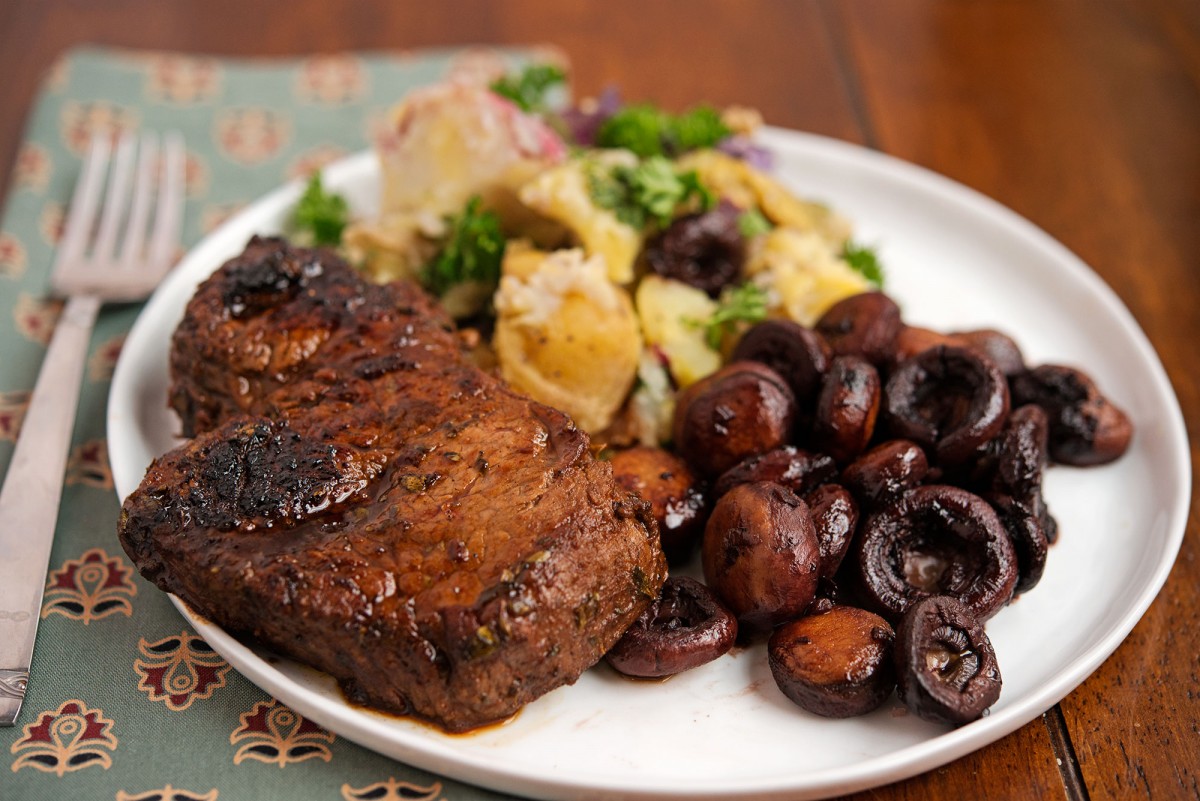 First, the steak. If you ask us, the secret to a good steak is a a good marinade. We wanted something tried and true, so we turned to my father's basic recipe.
Marinade Ingredients:
4 tbsp steak sauce
4 tbsp worcestershire sauce
2 tbsp dried oregano
plenty of salt & pepper
Marinate filets for at least one hour, then cook on a grill or on the stovetop in a cast iron skillet. 7 minutes on the first side, and 6 minutes on the second side should cook to about medium. Use a meat thermometer to ensure the correct temperature.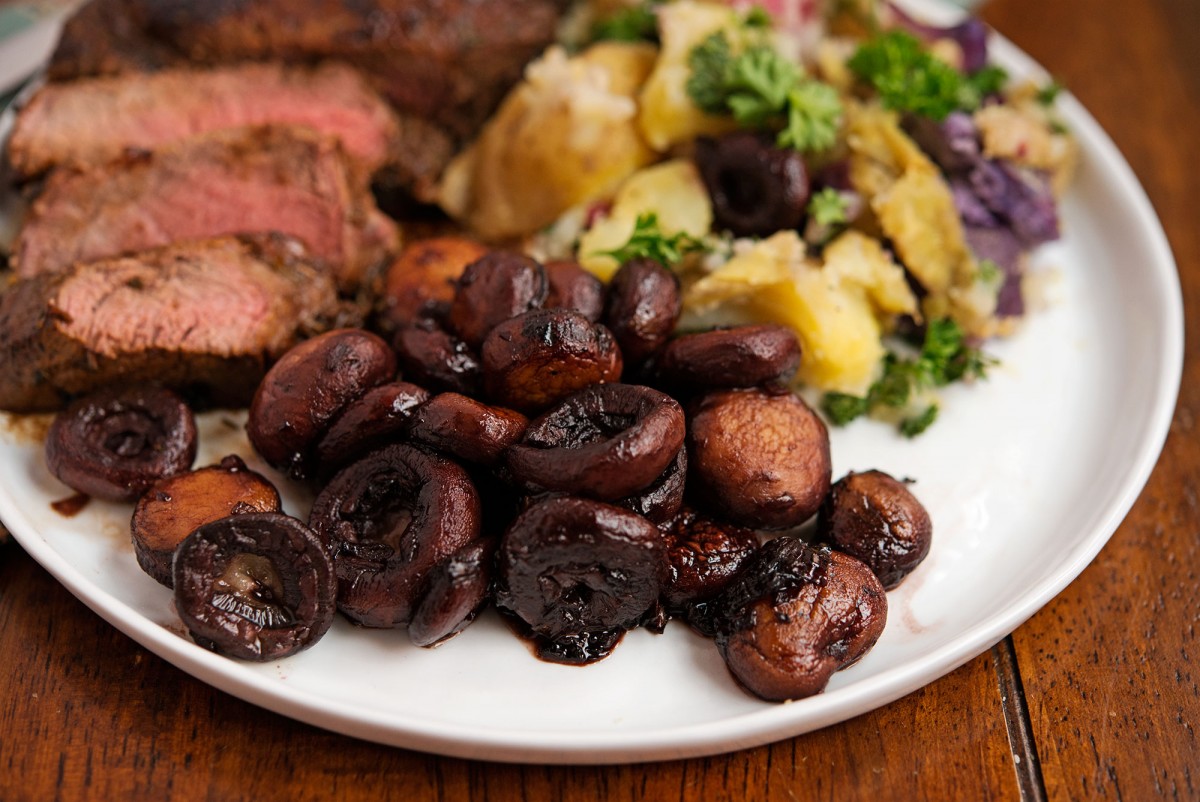 Our steak recipe won't disappoint, but to really impress your date, don't forget the burgundy mushrooms. They take a little time, but we promise your patience will be rewarded, and they are the perfect thing to occupy you while your steaks marinate!
Ingredients:
button mushrooms, cleaned and stems removed (we recommend 16 – 24oz)
1 medium shallot, minced
2 tbsp olive oil
3 tbsp butter
2 cups red wine
Directions:
1. Heat olive oil and butter in large frying pan and saute shallots over medium heat for 1-2 minutes until the begin to turn translucent, careful not to let them burn.
2. Add mushrooms in a single layer that covers the bottom of the pan and cook until golden brown on both sides. Note: Some will prefer to accomplish this with frequent stirring, while others prefer a meticulous approach, browning one side then carefully flipping each mushroom cap individually to brown the other side. Take whichever path feels right to you. We don't judge at GMS.
3. Add red wine and reduce heat to medium-low. Simmer 40 – 60 minutes until the wine is reduced.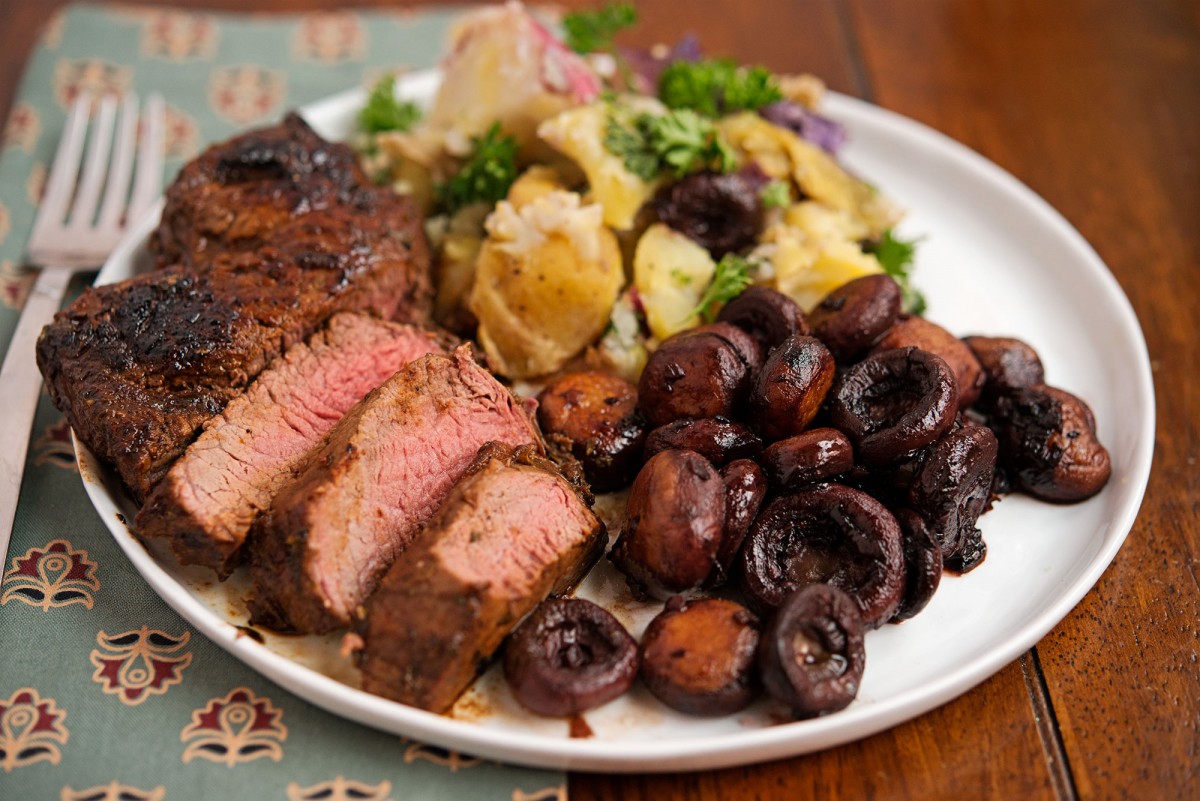 Now, go forth and prepare to fall in love! With these mushrooms, of course.
[addtoany]
Yum