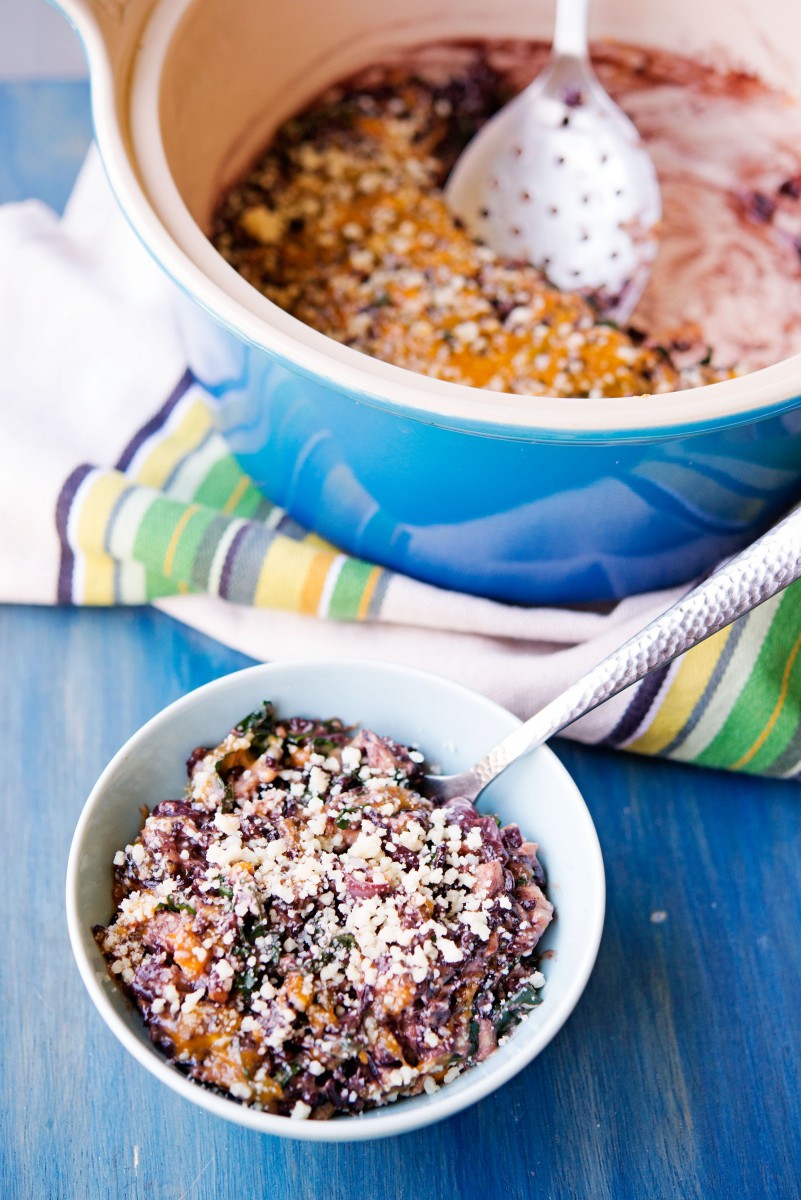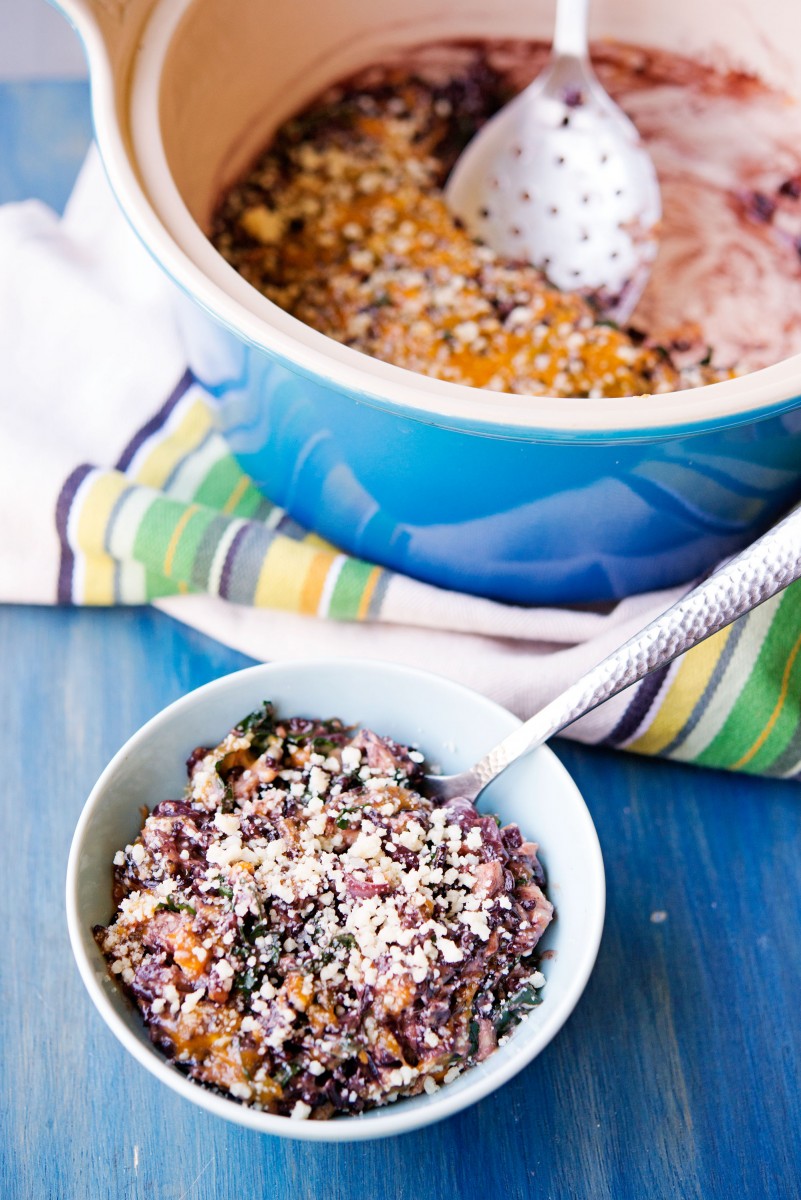 Sometimes, I start cleaning out my pantry and find really random stuff in there – like a bag of black rice I don't remember buying that someone probably gave me when they were moving. Then, in the mail recently, I got a can of Safe Catch Tuna, which has low levels of mercury. Suddenly, despite the heat, all I wanted was tuna rice casserole.
This might not look like much, folks, but it was delicious, and easy to put together. I highly recommend it for a good lunch option – make a casserole on your weekend, and serve it all week long – it reheats greatly!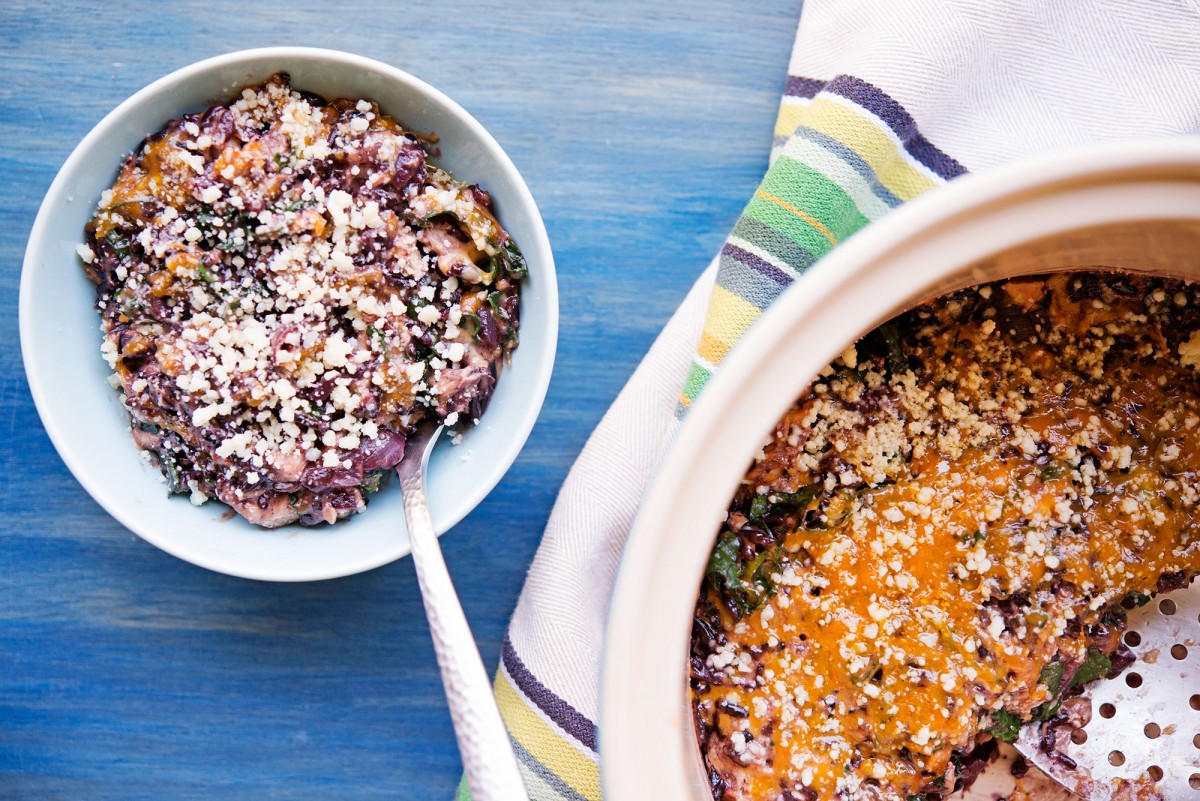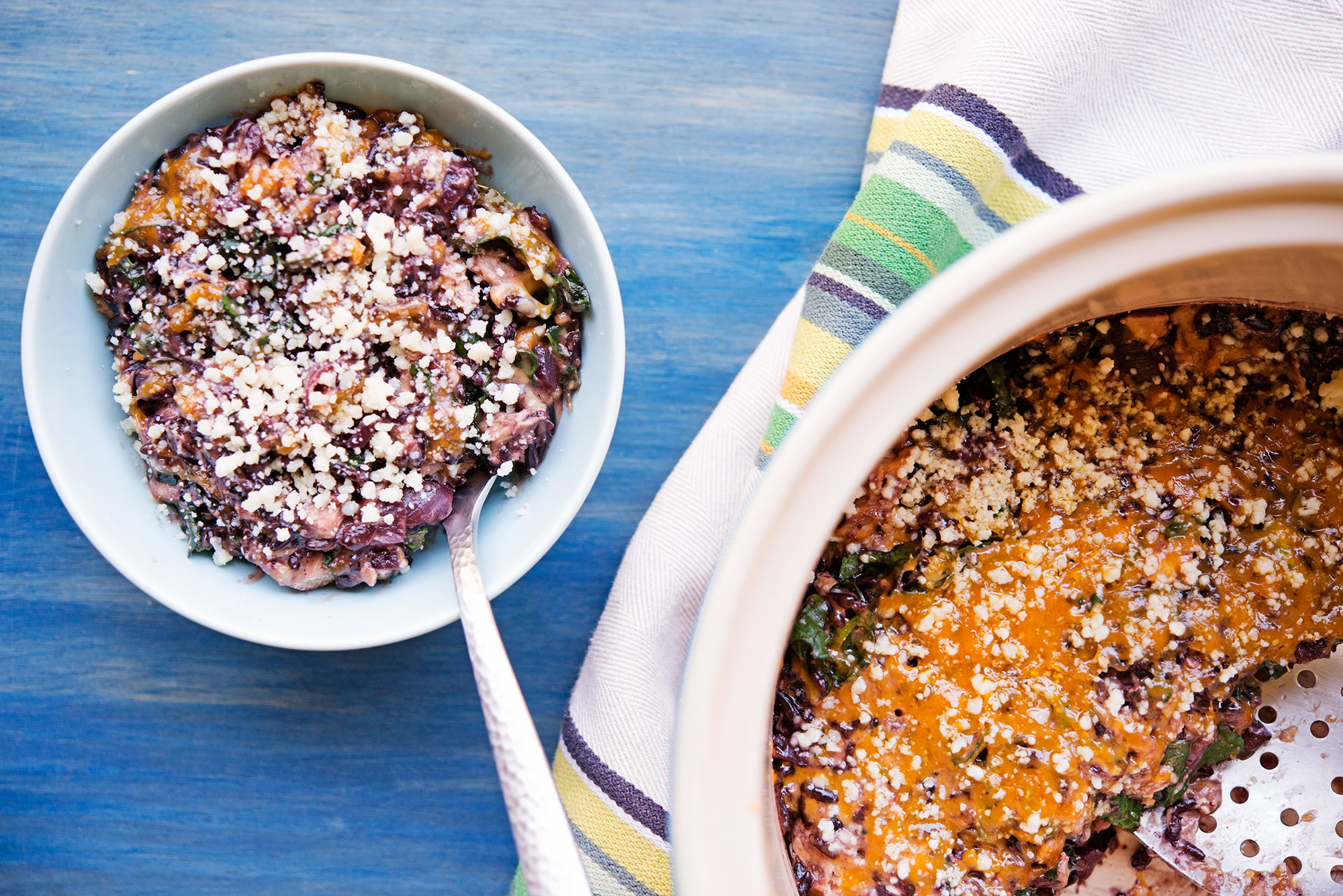 It's also a great dinner if you want something that's not just chicken – it's got tuna, kale, and two kinds of cheese, so it's well balanced, indeed. You could use whatever kind of rice you have lying around, but I'd recommend black or wild, because they both add a little nuttiness to the flavor of the overall dish. It's a good pantry-emptier dish, because it relies on two of my fave pantry staples – tuna and rice. Add a little chicken broth, an onion, and whatever green you have lying around (plus cheese, who doesn't always have cheese?) and you're ready to go.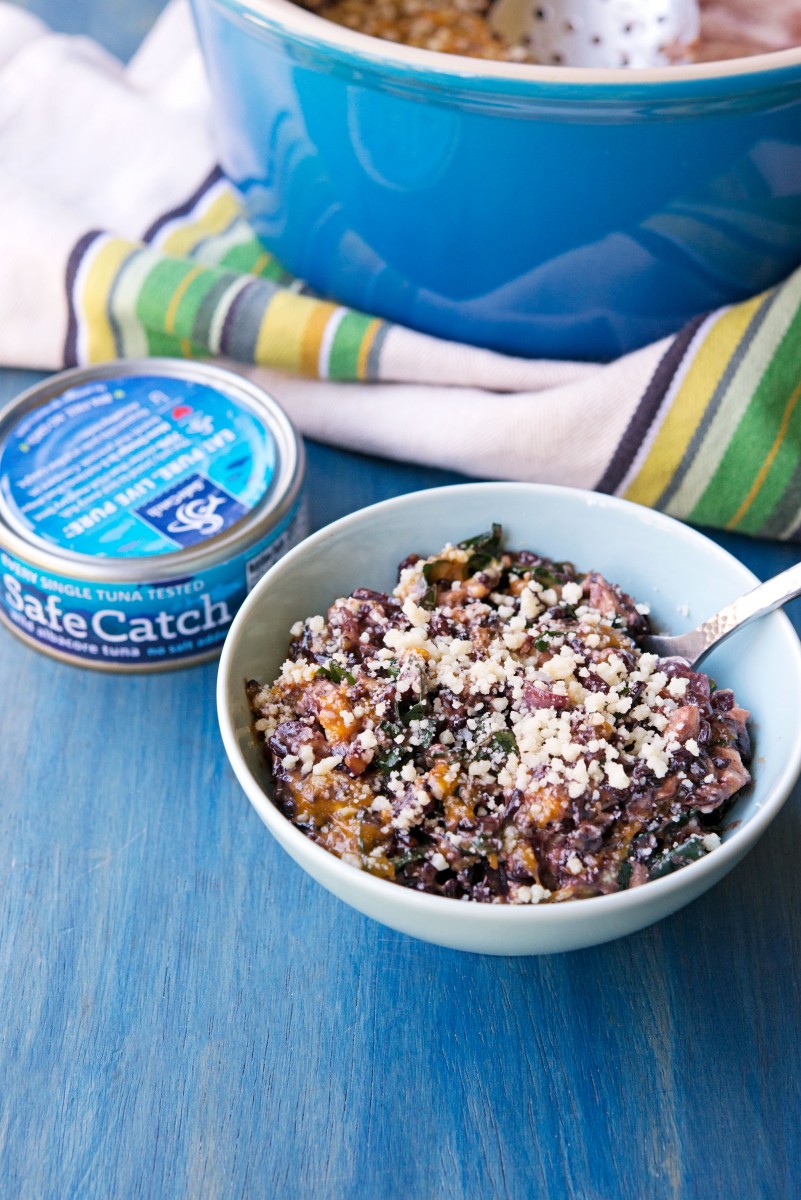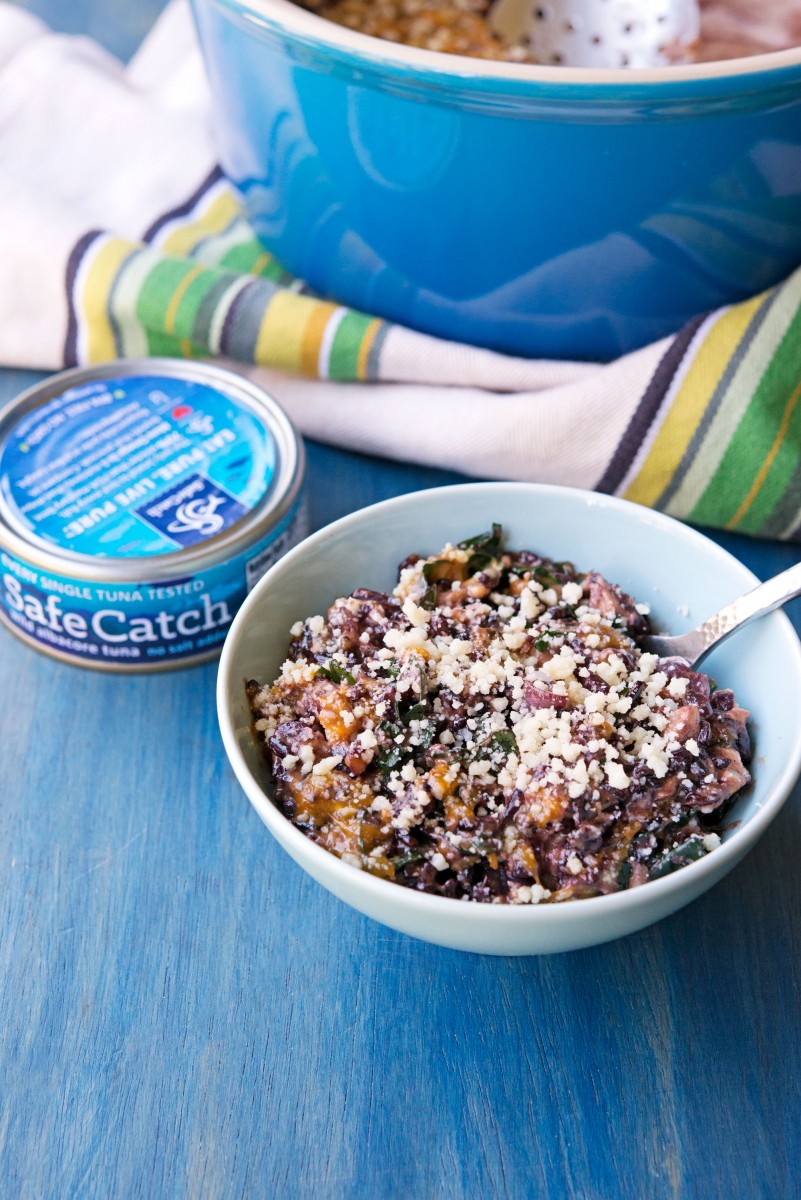 The full recipe is here, and I hope that you make it soon! Let me know how it turns out!
[addtoany]
Yum