Happy Halloween, y'all! In celebration of this fun holiday, we wanted to bring you a top 5 halloween recipe list – something fun to bring to a holiday party, hand out to friends/coworkers, or enjoy at home!
1: Pumpkin Spice Rice Krispies from the Kitchn…so easy, a great twist on a classic!
2: Vanilla Bean Apple Bundt Cakes and everything Halloween DIY from Studio DIY.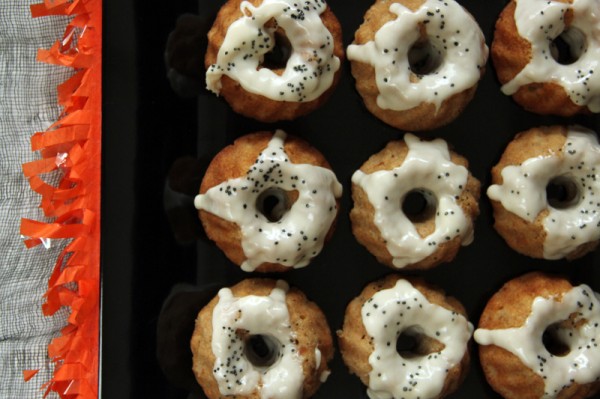 Photo from Studio DIY
3: Apple Mosaic Tart with Salted Caramel. Need I say more?
4: Guacamole Deviled Eggs. So unexpected! A savory treat for Halloween? Love!

Photo from Healthy Eats
5: Pumpkin Spice Lattes. Homemade from one of my favorite gluten free bloggers.
So there you go – a top five Halloween to get you through the ghoulish night. May you be somewhere safe, dry, and cooler than 85 degrees.
What is your favorite Halloween recipe?
[addtoany]
Yum