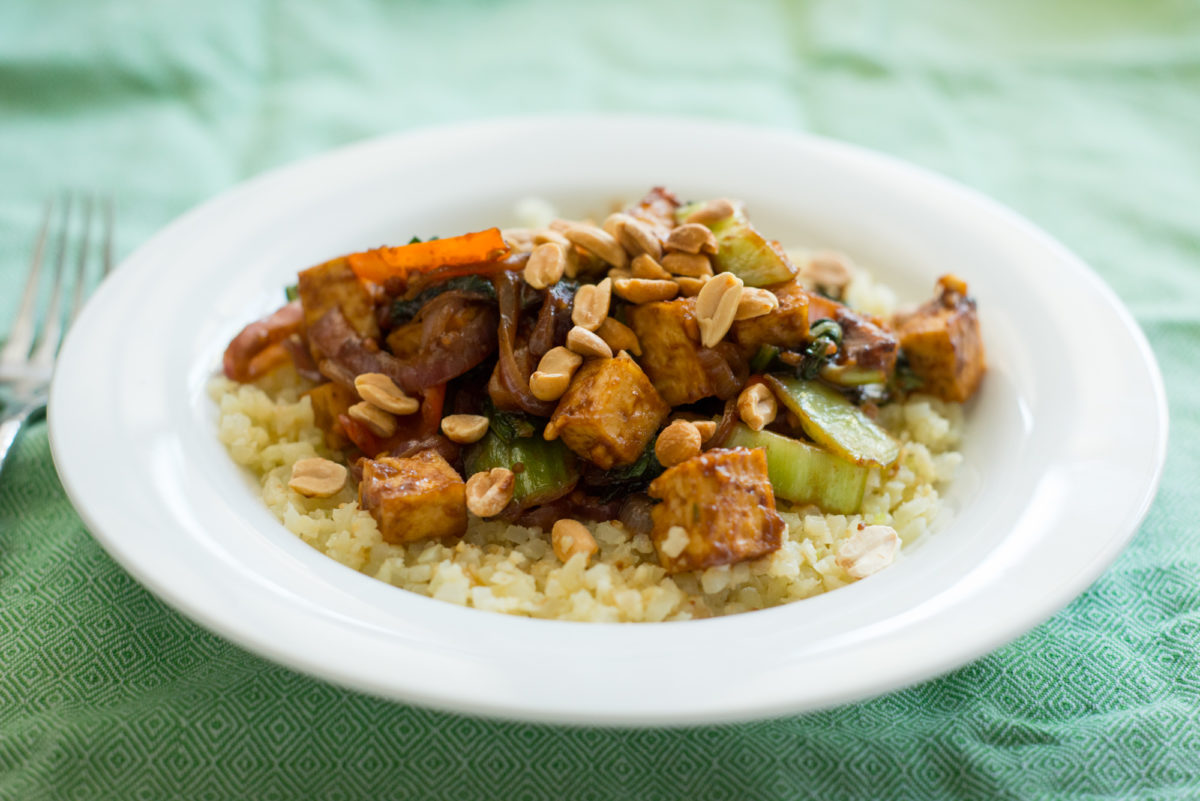 I typically don't eat a ton of tofu, because I am skeptical about soy products and because no one can make it as good as Rebecca, and now that she's in London I have no reason. HOWEVER when Becca was visiting we bought tofu and didn't end up eating it all, so I had to make the tofu in the fridge, and I'll say that this recipe makes me thing I should eat tofu more often.
I also got sent some delicious peanut butter from the people at Pic's Peanut Butter and I was anxious to use it for something equally delish. (Their peanut butter is made with hi-oelic peanut butter, and let me tell you this peanut butter is GOOD. Makes me wish I lived in Australia, because you guys know how I feel about eating local. If you can get your hands on some, you should try it – truly a great peanut butter.)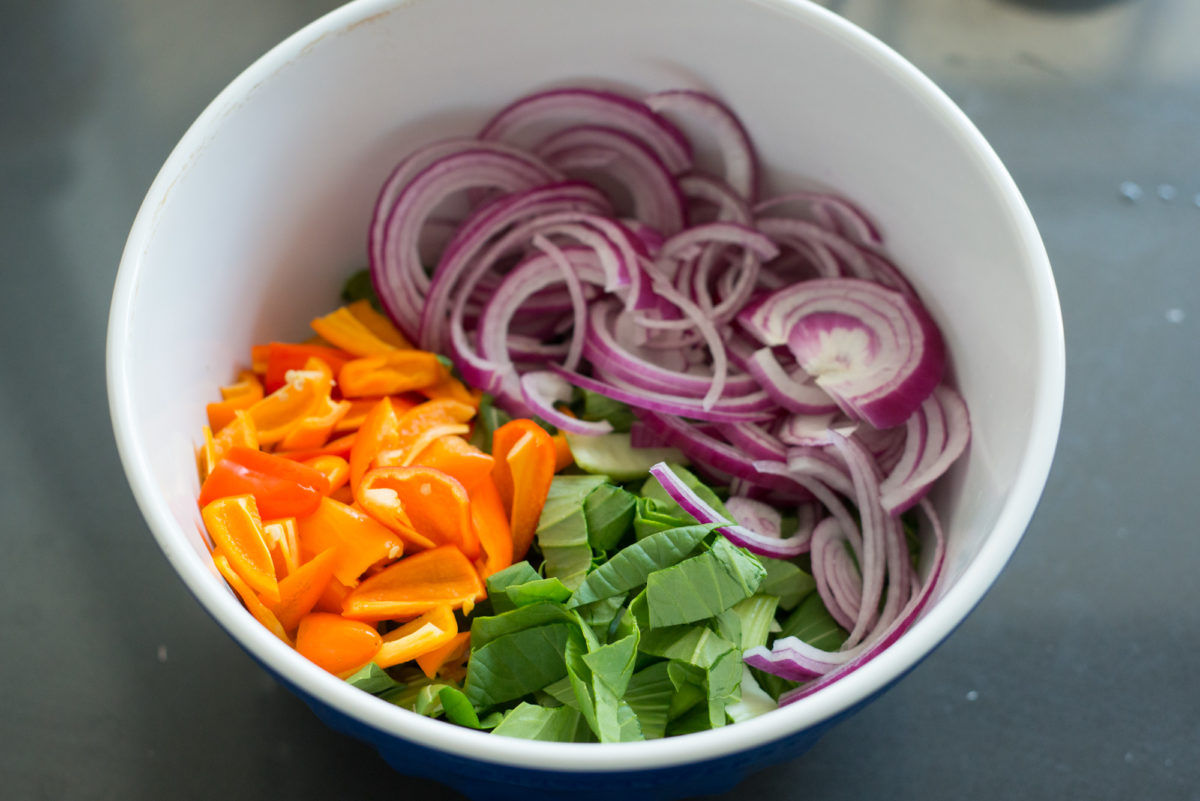 This recipe is basically a stir fry of whatever I had around the house – bok choy, red onion, some sweet peppers, and tofu, with a peanuty sauce. You could use whatever veggies you like in stir fry – sugar snap or snow peas, baby corn, water chestnuts, white onion, kale, spinach…you get the idea.
For this dish, I also tried cauliflower rice for the first time, and I am really into it, you guys. TJ's sells a bag of it already riced, and I found it really filling and not at all like I thought it would be – it really tasted like rice, no mushiness or anything. I even convinced Jeff to try it. Have you guys tried it? What do you think??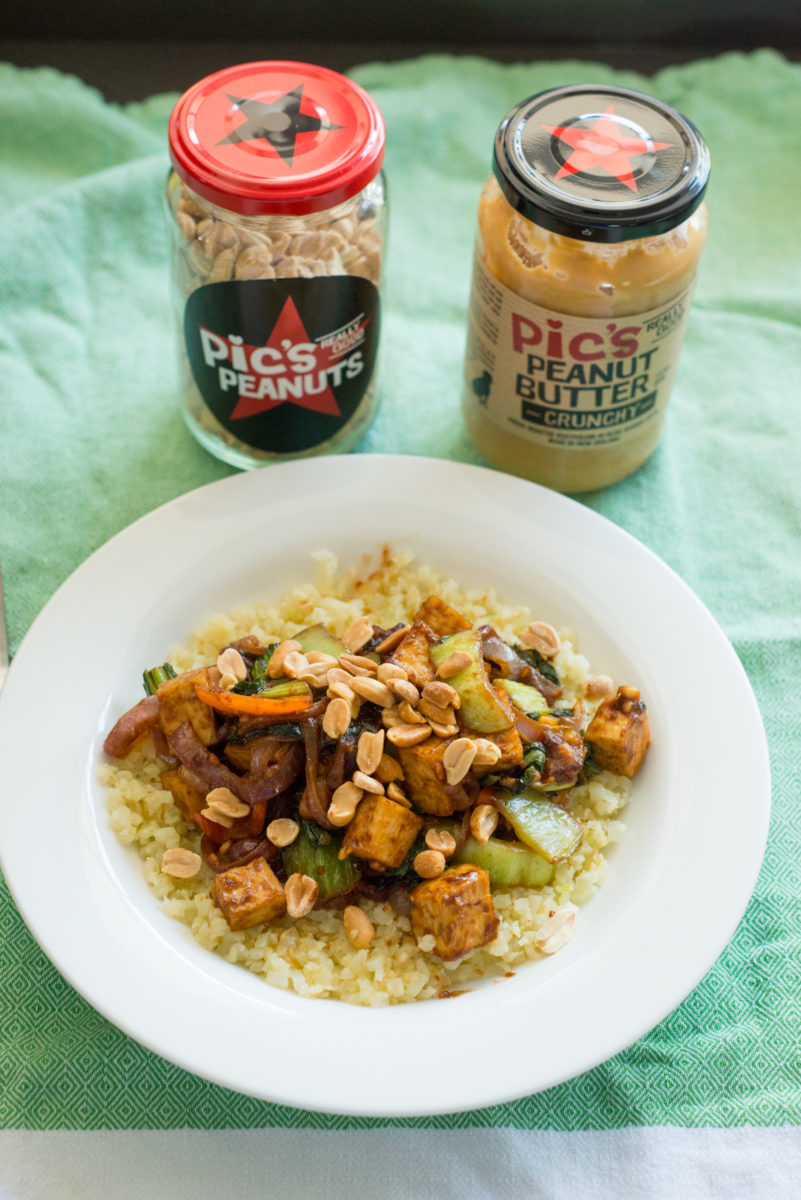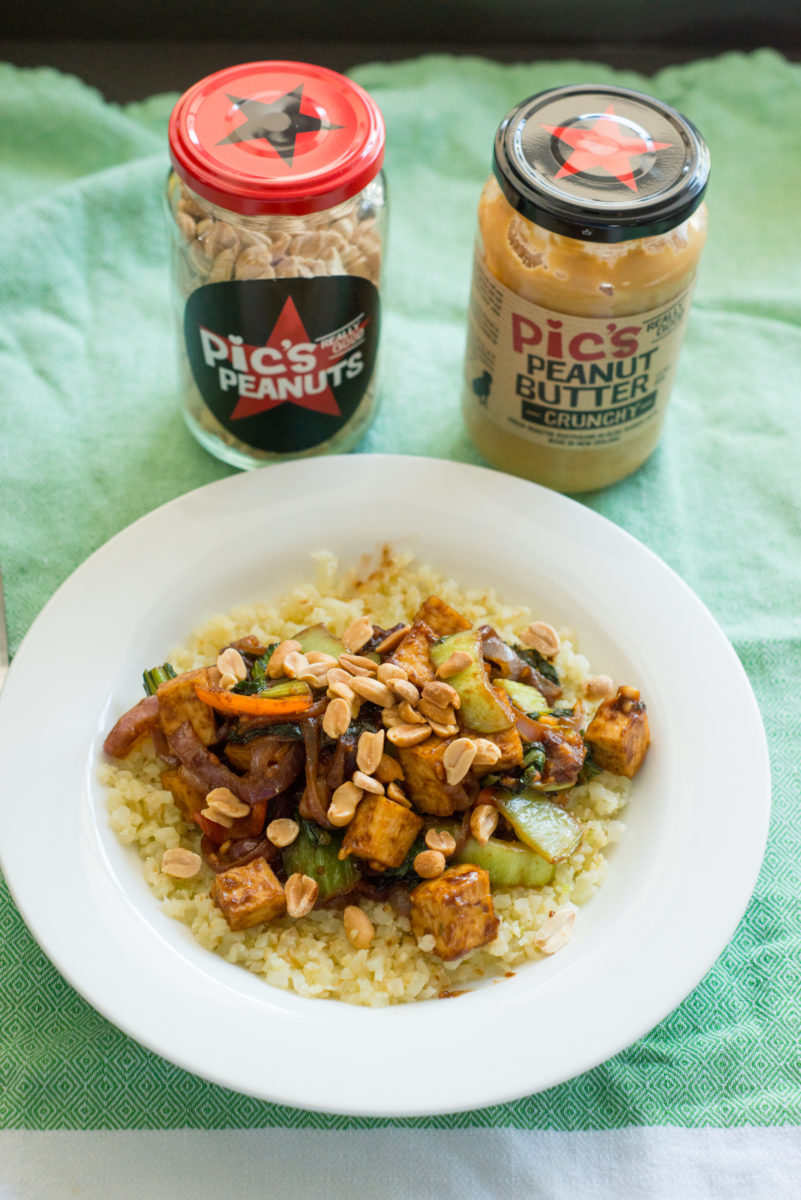 I'm thinking of making this with chicken soon and adding it to our rotation (or I guess we could make it with tofu, we'll see if I am compelled to buy it again!) Recipe below!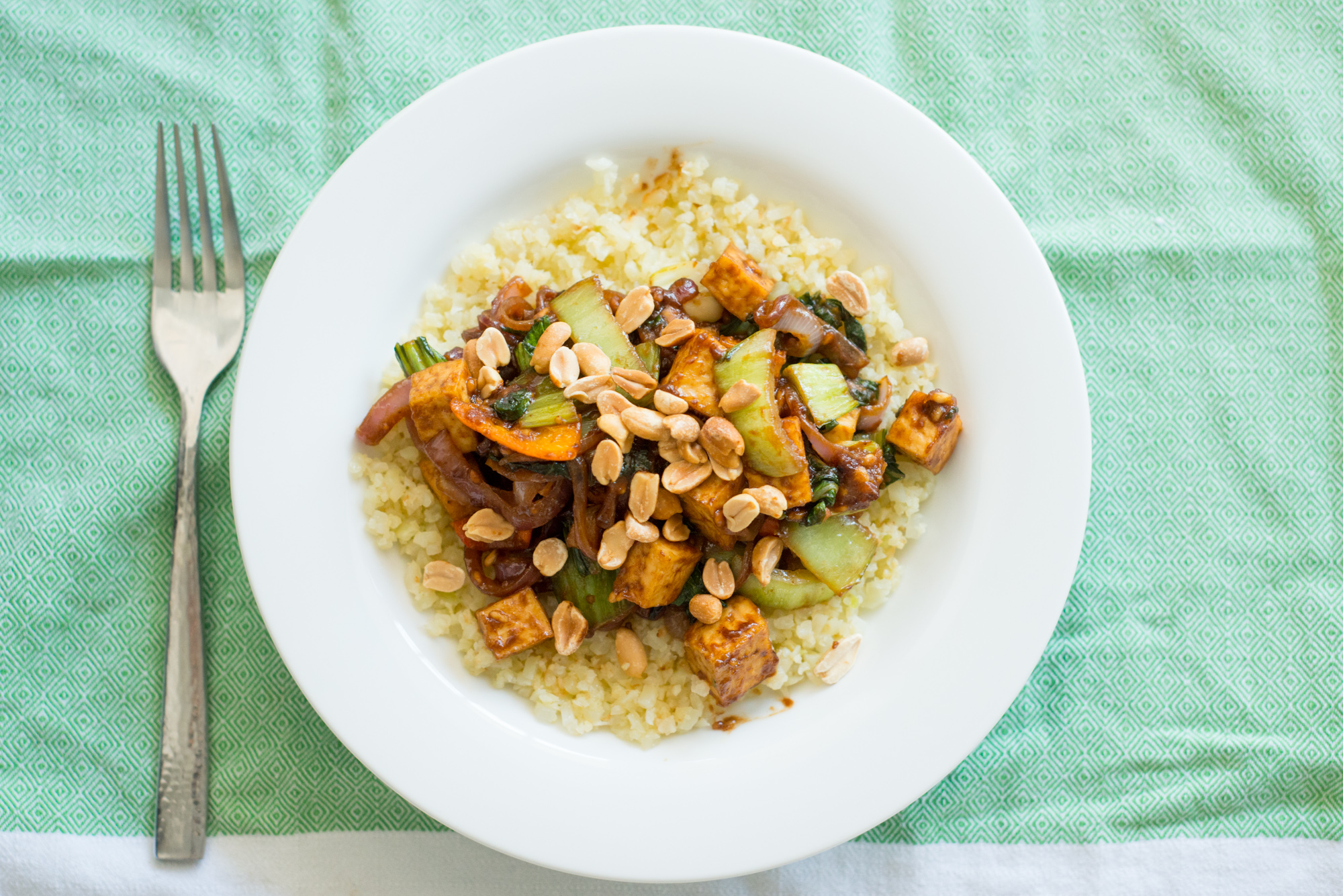 Type: Main Course, Quick Meals, Vegetarian
Author: Jennie
Oven Temperature: 375°
Difficulty: Intermediate
Prep Time: 25 minutes
Cook Time: 40 minutes
Servings: 3-4
Ingredients
1 package firm tofu
3 small heads bok choy
1/2 red onion
7-10 small sweet peppers
1 package cauliflower rice
1 teaspoon Hoisin sauce
1 teaspoon chili garlic sauce
1 teaspoon sesame oil
3 tablespoon peanut butter
3 tablespoon soy sauce
grated ginger to taste
olive oil
peanuts
Directions
Preheat your oven to 375. Press your tofu to remove water, then cube and bake on parchment paper for 20 minutes.

Meanwhile, chop your bok choy, red onion, peppers, and if needed rice the cauliflower.

Mix your Hoisin, chili garlic, peanut putter, and soy sauce in a bowl. Grate some fresh ginger into the bowl and whisk.

Remove your tofu from the oven, then place in a bowl. Put half the sauce on the tofu.

In a sauté pan, sauté cauliflower rice in about a teaspoon of olive oil over medium heat. (This can be done at the same time as the next couple of steps, about 10 minutes.)

Meanwhile, place your veggies in a cast iron with a splash of sesame oil and the other half of the sauce.

Sauté veggies about 5 minutes, then add tofu and warm, about 5-7 more minutes. Serve veggies and tofu over cauliflower rice, then top with more ginger and peanuts.
[addtoany]
Yum