Hey y'all! You may or may not know, but Jennie is getting married this month, so as we ramp up for the wedding we're winding down the cooking…but that doesn't mean we'd leave you hanging! We're starting a new Thursday post dedicated to oldies but goodies while we plan away the wedding – we hope you'll forgive us! Here's a fish taco recipe we made last fall – they were easy and delicious, and since it's still hot in LA, we figured an easy dinner meal with minimum oven time is ideal!
****
Last weekend, we suddenly realized that in all our years in Southern California, we've never made our own fish tacos. We've driven all over town, and sometimes out of town, to taste the offerings of every taco stand and beach side happy hour we can find. But somehow, it only just occurred to us that we can probably make these ourselves!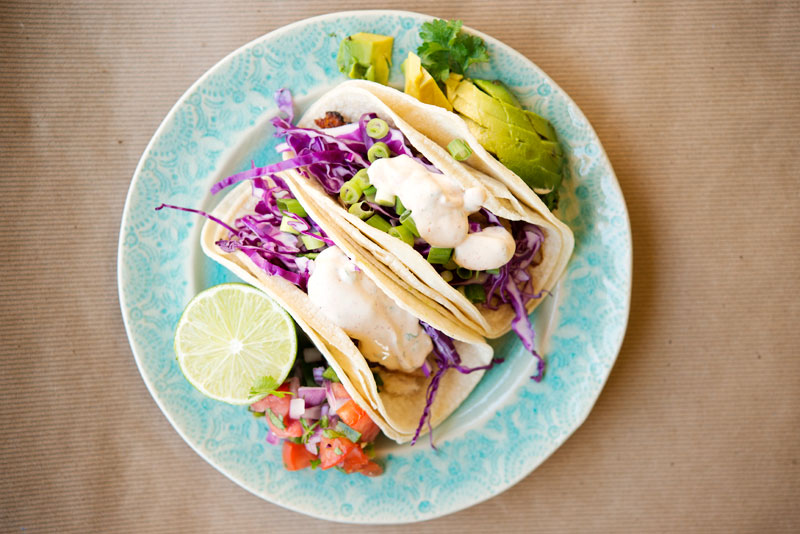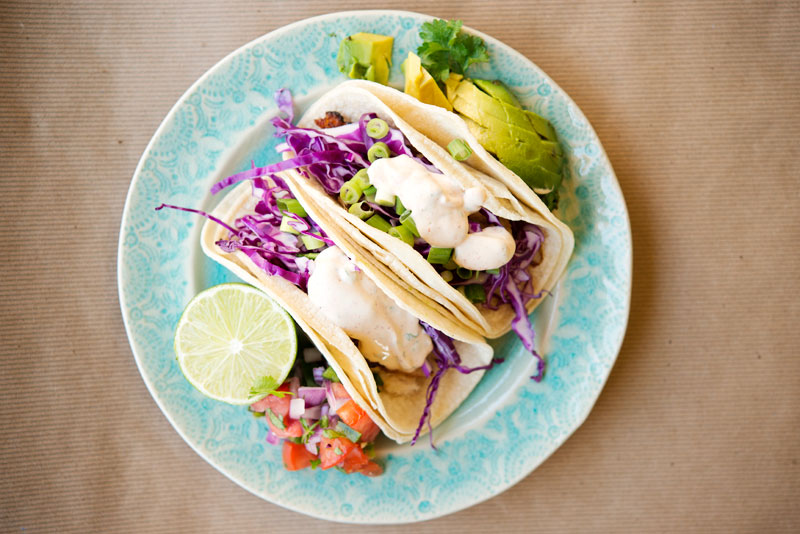 It turns out that, like most dishes, the key is to keep it fresh and simple. We opted to pan-fry our fish in oil and garlic after a brief soak in some lime juice.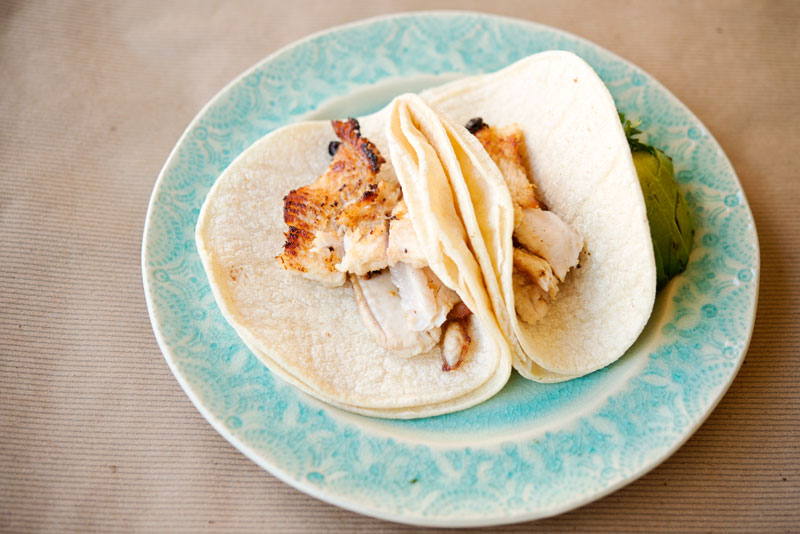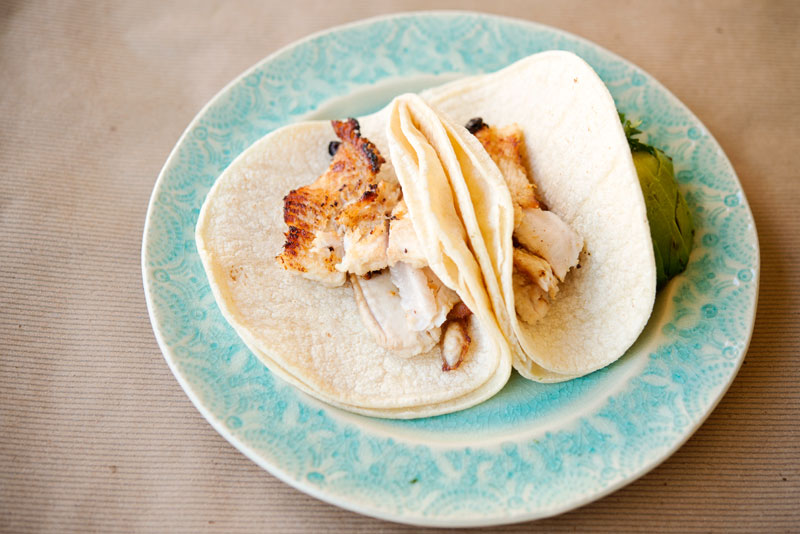 We served ours with a layer of finely chopped red cabbage and scallions for a crisp bite.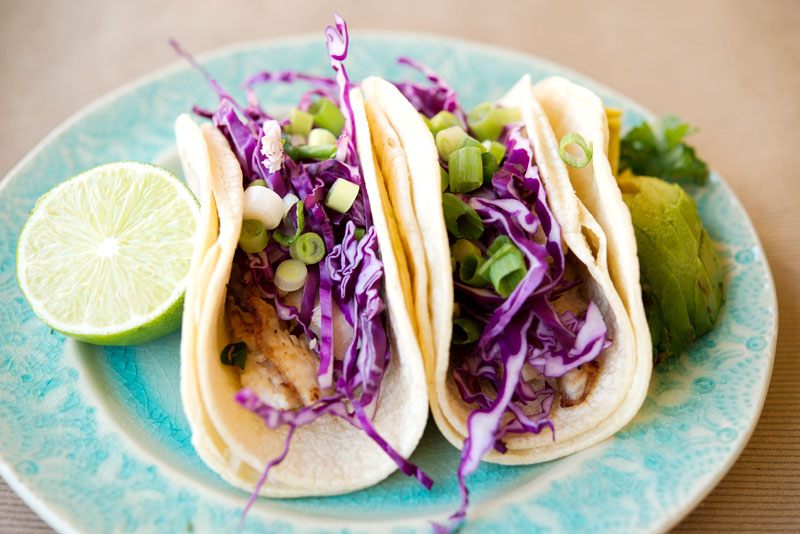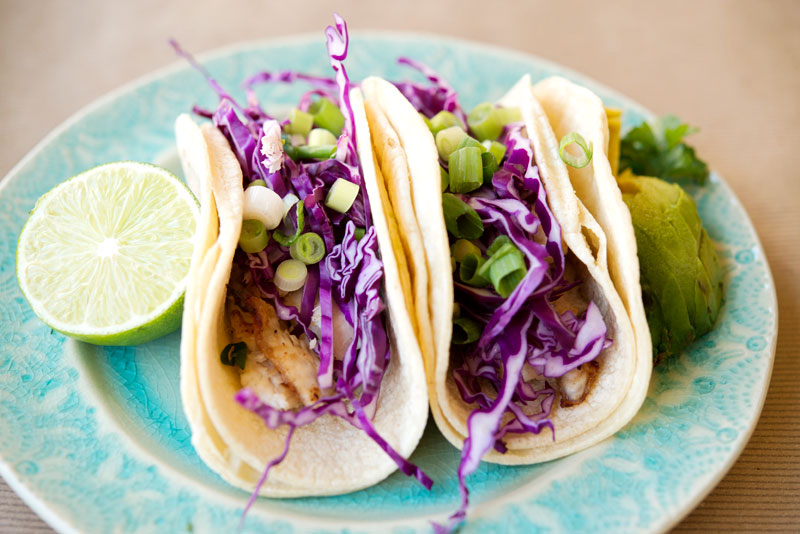 You could stop right there and serve with sour cream, fresh pico de gallo, or just a quick squeeze of lime juice, but this came together so easily that we decided to make our own remoulade sauce as a topping!
Taco Ingredients:

1 lb white flaky fish
4 scallions
2 cloves garlic
3 tbsp grapeseed oil
juice 2 limes
salt and pepper
1 cup shredded red cabbage
corn tortillas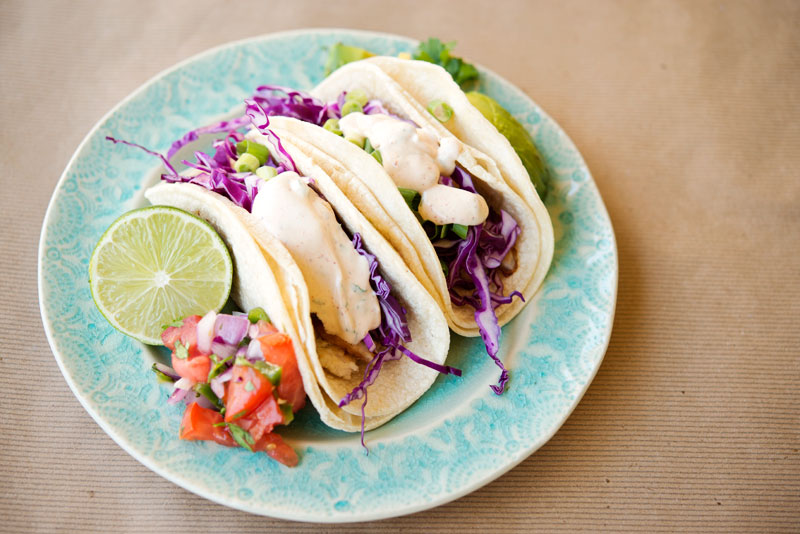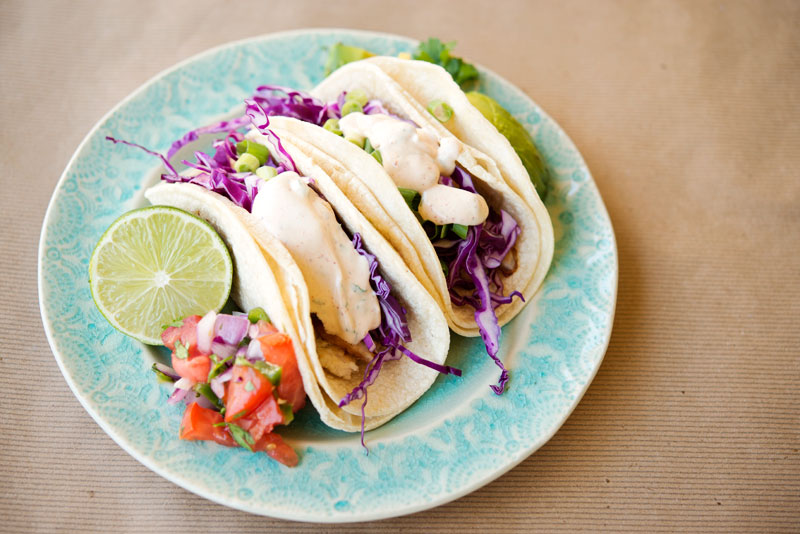 Remoulade Ingredients:
½ cup mayo
¼ cup sour cream
1 tsp chili powder
1 tbsp lime juice
1 tbsp chopped parsley
¼ tsp coriander
salt and pepper
Find the full recipe here!
[addtoany]
Yum