This post was originally from February 2015, when we had a delicious Grilled Cheese Week that was full of gooey cheesy and savory sandwiches. I've decided it's high time we we remember that great week – enjoy!
*****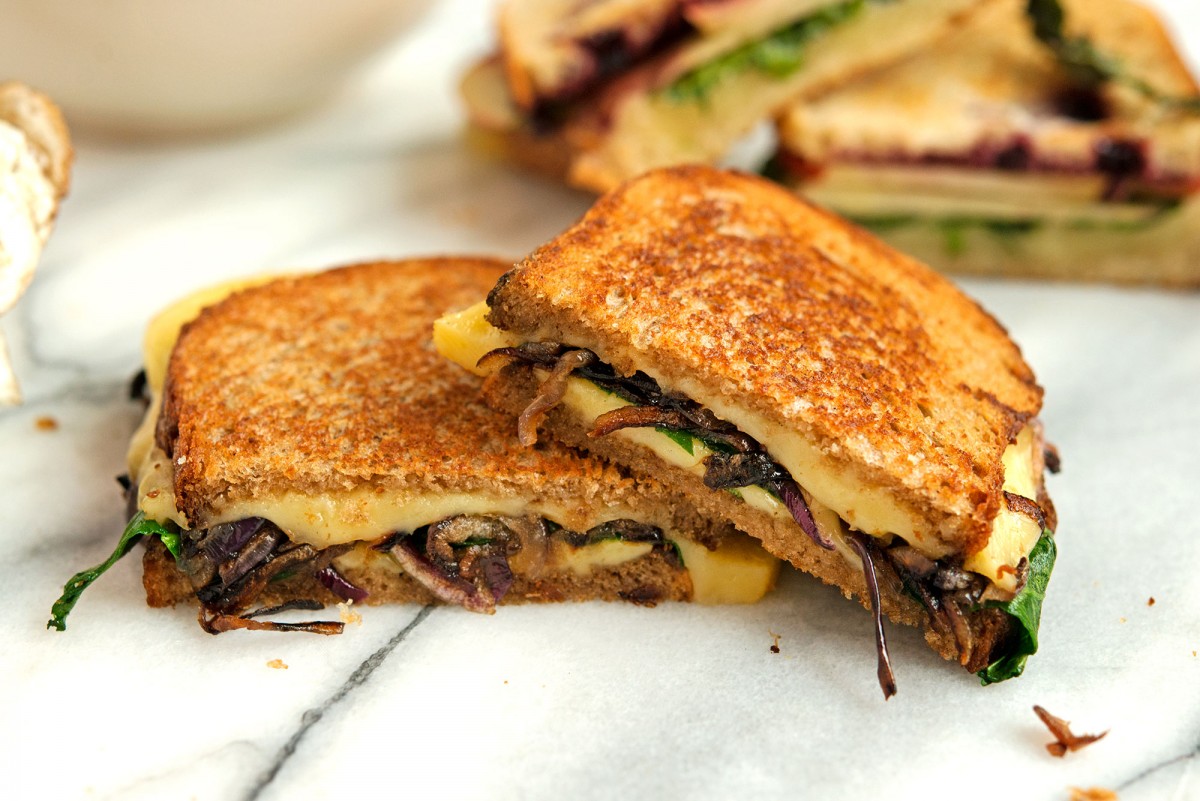 Alright, y'all. We have one more awesome recipe for you for the delicious week of the grilled cheeses. This one is one of our favorites, and it's savory, sweet, and salty, which of course is the best of all of the worlds.
This grilled cheese we made with rye bread and suggest you do, too. This added a nutty flavor that we absolutely loved. Topped with gouda, caramelized onions, arugula, and fig jam, this sandwich is definitely to die for you guys. You should have it today. Please. Make me one, and I'll come over and do the dishes!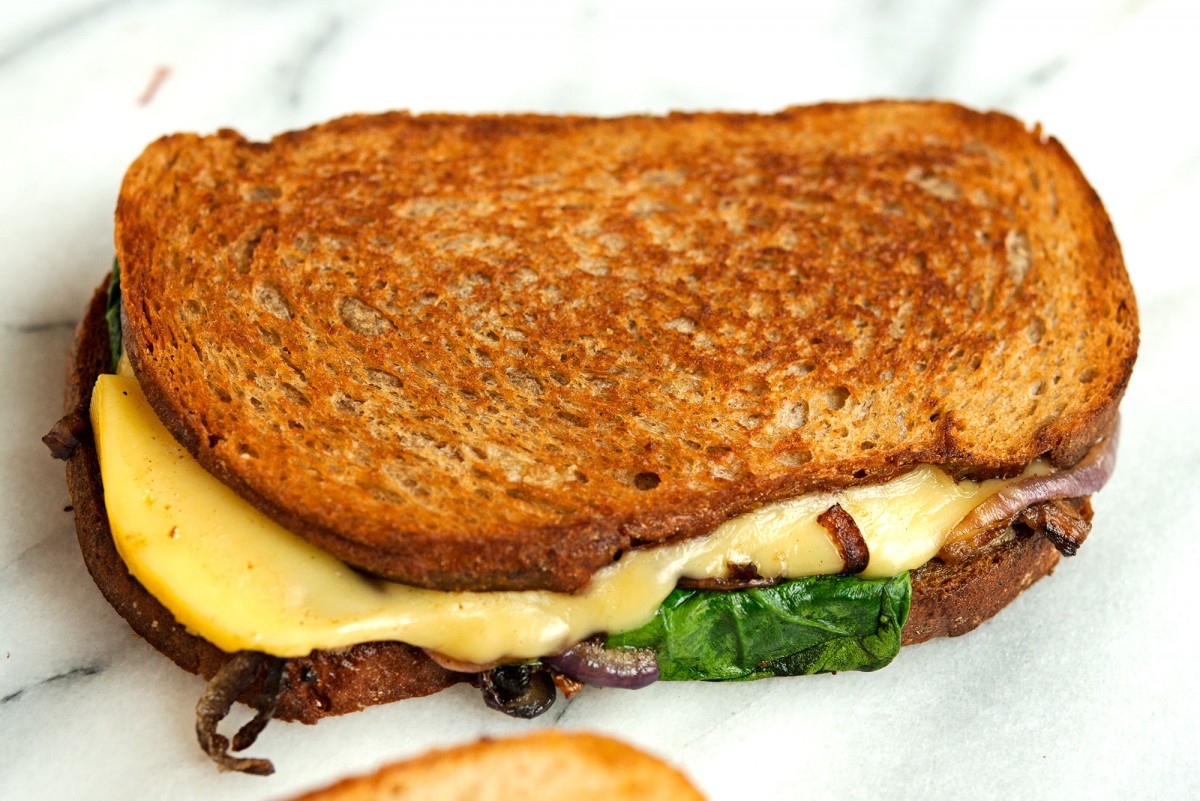 Ingredients:
butter
2 slices rye bread
2 oz gouda
1-2 oz caramelized onions
fistful of arugula or similar green
1 tbsp fig jam
Directions:
1. Generously butter both sides of both slices of bread.
2. Over a medium high pan, put each piece of bread in the pan, and then layer on the cheese, onions, greens, and jam. Make sure to put cheese on the outside of both so that it melts and keeps the sandwich together.
3. Heat until cheese is melty and the bread is toasted as you prefer. Serve with soup of your choice!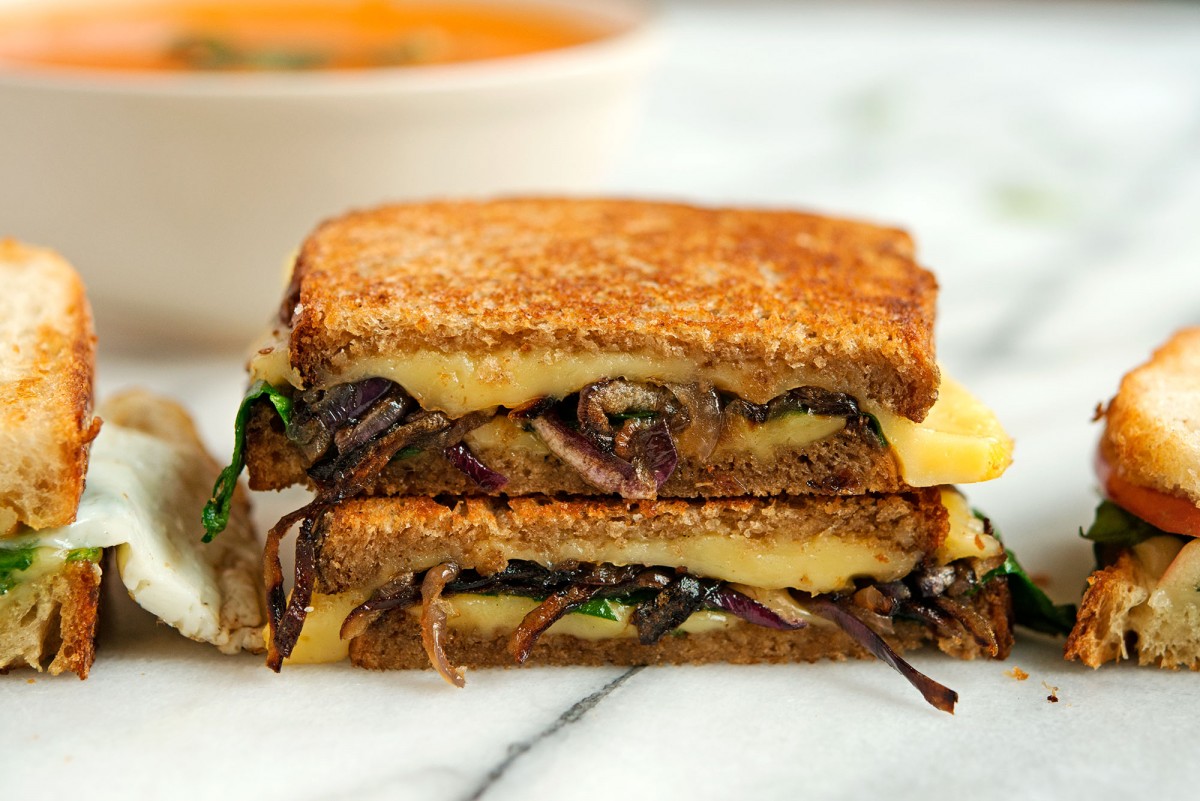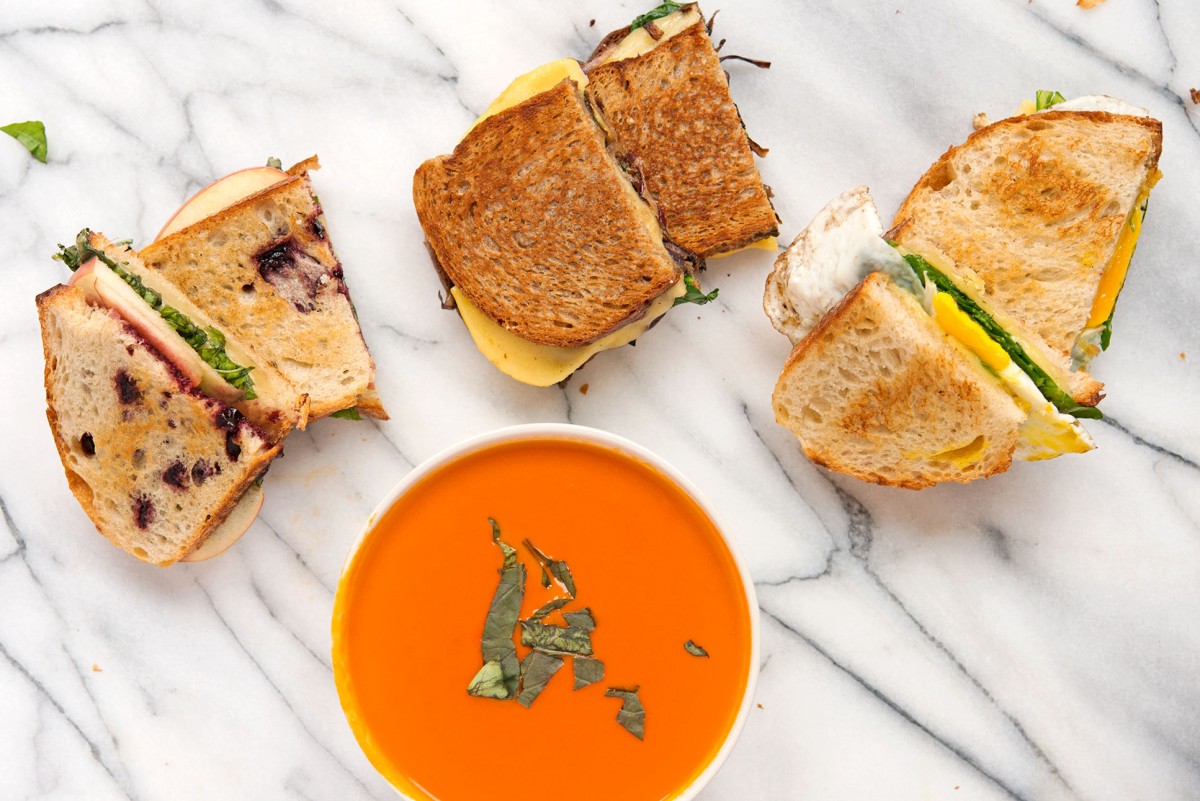 We hope that you've enjoyed this week of delicious sandwiches – if you still have a craving for a type of sandwich we've yet to experiment with, let us know, and we'll whip something up for you!
[addtoany]
Yum