In case you didn't know, we're mid-renovation on our house, which means no kitchen. No matter, since I'm headed east this weekend for a wedding and to see some of my family, but in the wake of reno and travel comes a pang for Thanksgiving prep. So I hope you'll enjoy this repost from last season – this is one of our fave holiday recipes, and we think it'll quickly become a staple at your Thanksgiving.
*****
The month of Thanksgiving is here, and many of you already know that it's our favorite holiday. If your typical Thanksgiving is anything like ours, it's a group effort. What is better than a potluck style meal? But technology has changed – now invitations come via email, and sometimes those emails go to your junk box. Suddenly you're RSVPing to your Thanksgiving dinner a few days after everyone else…and someone is already signed up to make your signature dish.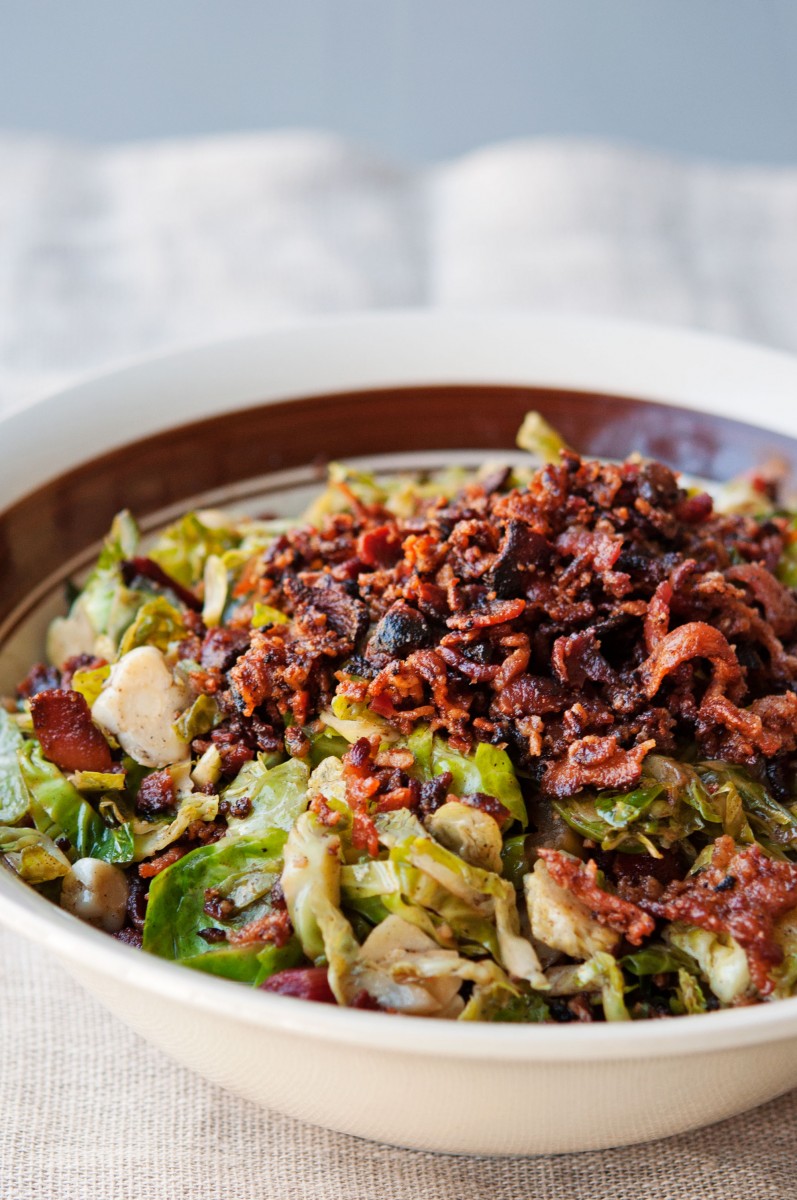 So, what do you do? You don't want to have four green bean casseroles at your meal, but Thanksgiving isn't the time to be trying out new recipes and seeing if people like them. Thanksgiving is about the classics done right, about pies so famous that they are lusted after year round. So what do you do?
You make a new classic. And that's where we come in – we're here to save you from the woes of being stuck bringing the canned cranberry sauce or – God forbid – the dessert plates.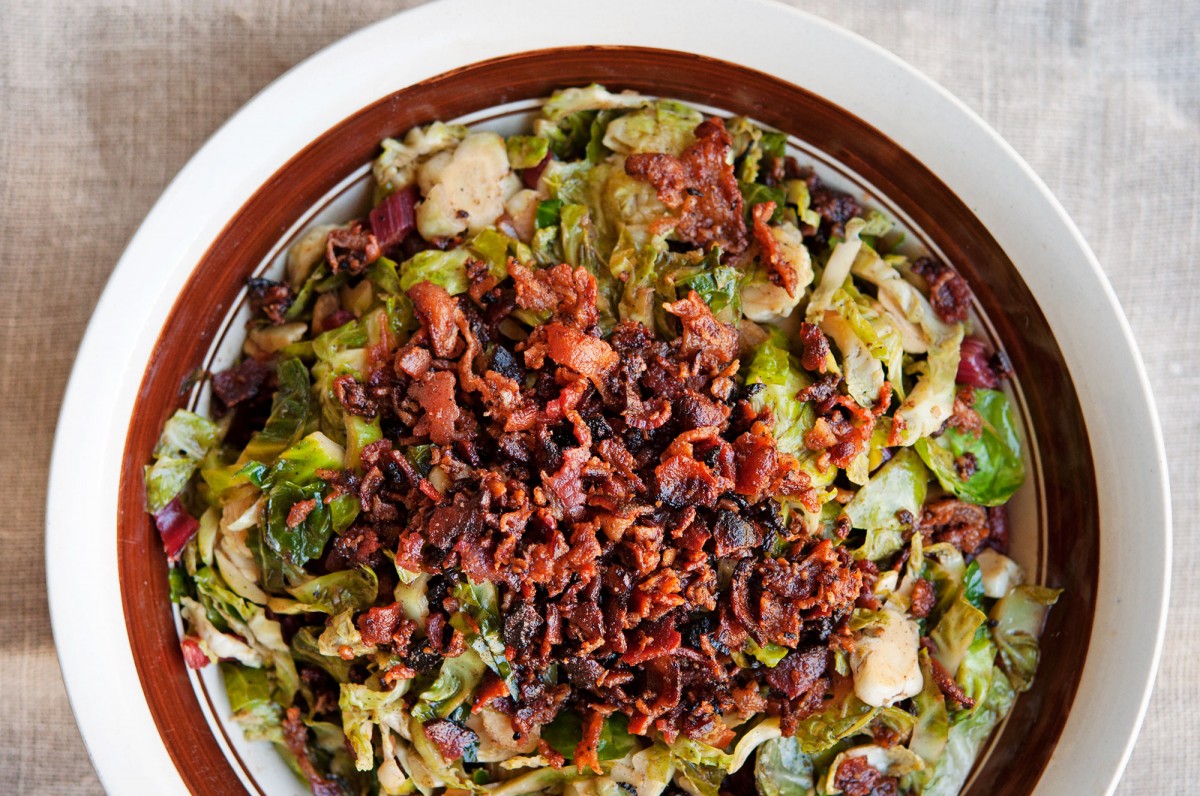 This Brussels Sprout Hash with Bacon will give any Green Bean Casserole a run for its money. It's full of chard and Brussels sprouts, but the bacon gives it some flavor power – making it one of our fave things.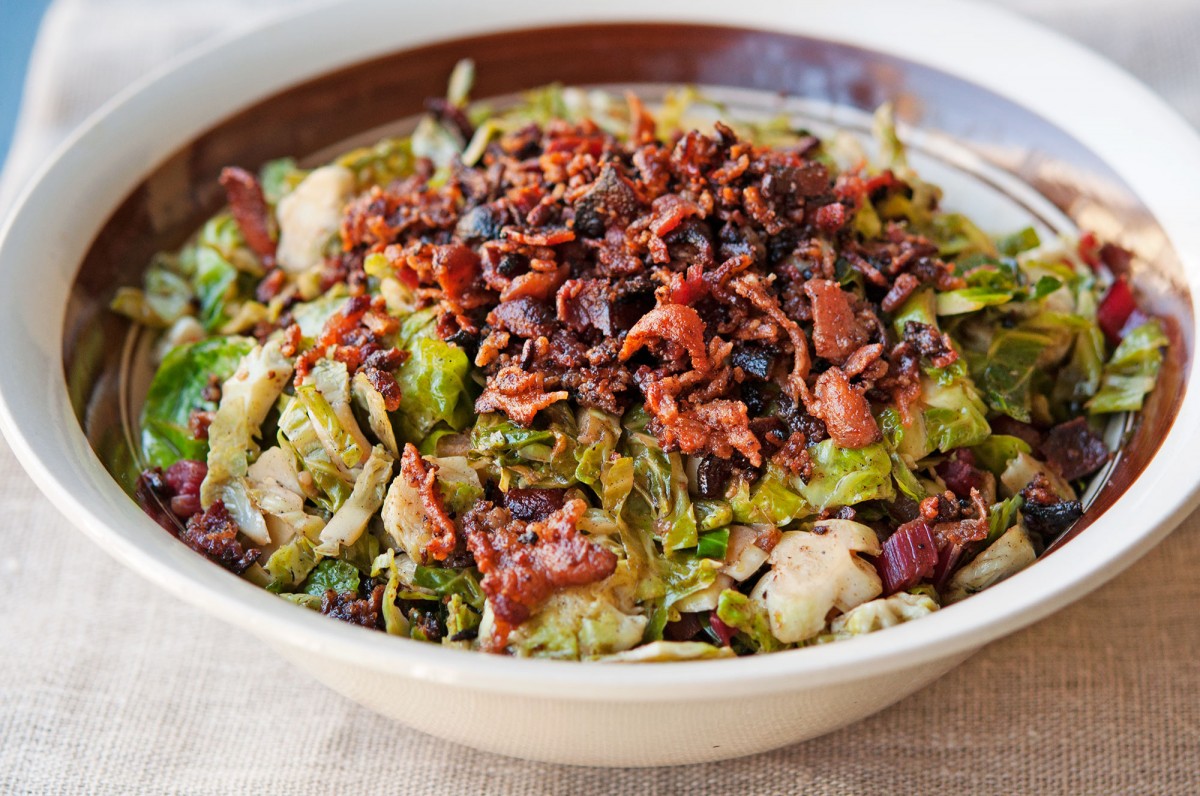 Add this to your arsenal for the big day. You won't regret it. What are you guys cookin' up for the holiday this year?
[addtoany]
Yum