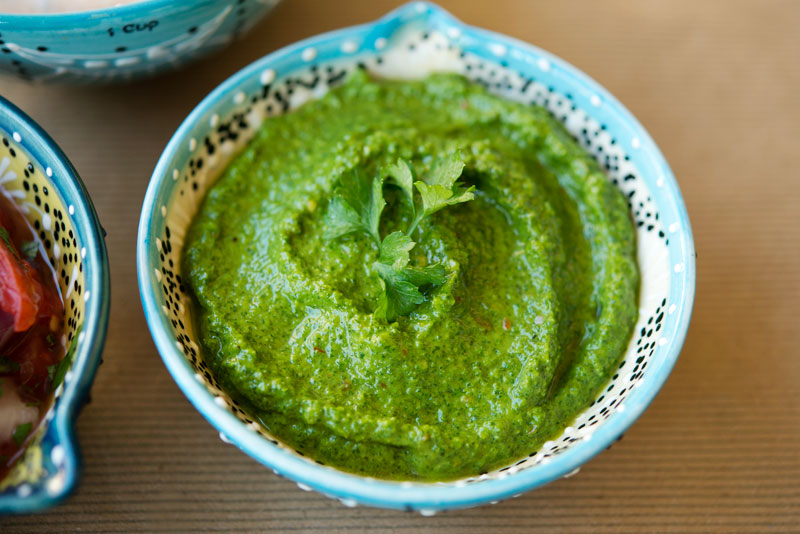 Here at GMS, we recently realized we hadn't made tacos for you guys! How could we have been so silly?! So we immediately fixed that and made these fish tacos, and made some delicious sauces to go with them – including chimichurri sauce that even I liked (which is huge, because I hate cilantro!)
First up, let's dive into the chimichurri sauce. Spoon it on your tacos, marinate your meat in it, or just eat it on crackers…just kidding about that last one…maybe.
Chimichurri Sauce Recipe:
1 bunch parsley, leaves finely chopped
1 bunch cilantro, leaves finely chopped
4 garlic cloves, minced
1 1/2 tablespoons red wine vinegar
1 1/2 teaspoons salt
1/2 teaspoon red pepper flakes
1/2 teaspoon ground black pepper
1/2 cup olive oil
Think of this as pesto's cilantro-y cousin. It was great on steak and fish tacos, and I can't wait to use it as a marinade for a big ole steak.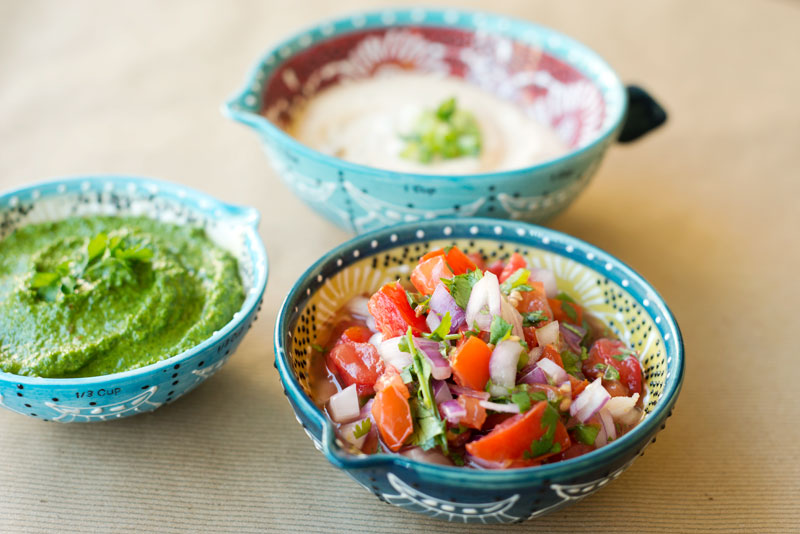 Next we have pico de gallo. I don't think we've ever posted about it, but we make it all the time for carne asada or just to have as fresh salsa. It's basically equal parts tomato, jalapeno, onion (we use red), and cilantro. Dice them all, sprinkle with salt, squeeze a little lime juice over the top, and you're ready for chips!
Pico de Gallo – a pinch of salt, squeeze of lime juice, and equal parts:
cilantro
tomato
red onion
jalapeno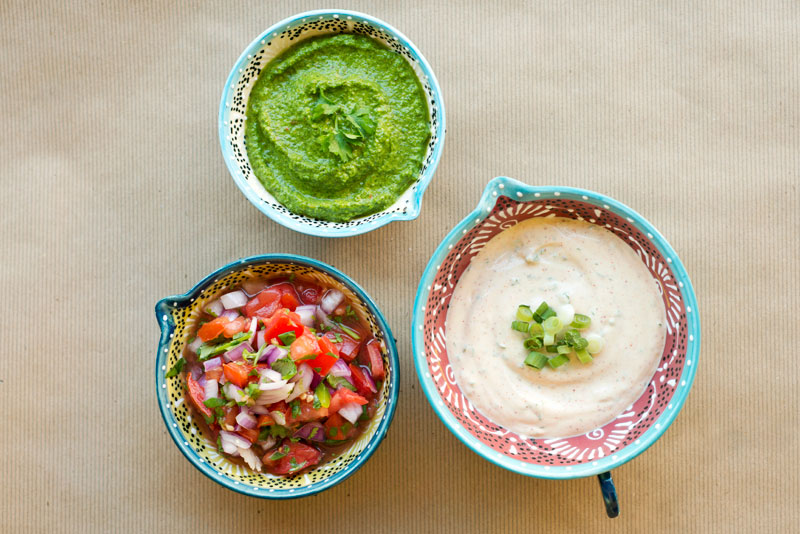 Last but certainly not least is this remoulade we made specifically for our fish tacos. This stuff was creamy, flavorful, and just perfect on flaky fish.
Remoulade:
½ cup mayo
¼ cup sour cream
1 tsp chili powder
1 tbsp lime juice
1 tbsp chopped parsley
¼ tsp coriander
s/p
Mix 'em all together and enjoy with your fish tacos – you will not regret it!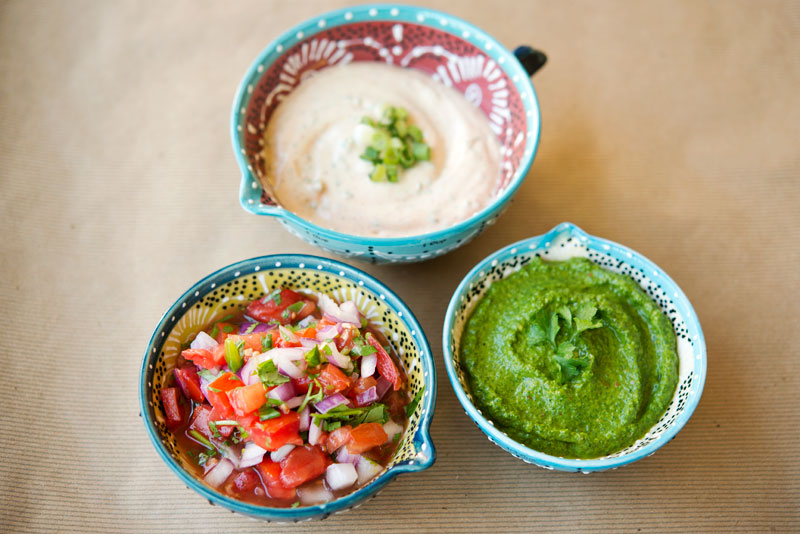 These three were definitely a hit in our kitchen, and will be added to the rotation! What is your favorite type of taco, and what do you top it with?
Yum