Hi guys! It's #TBT and recently I was a little under the weather but it also was a million degrees out and the idea of tea or soup was just out of the question. It reminded me of these turmeric/ginger/avocado popsicles. So I thought I would reshare them with you in case you've also been hit with a summer cold and maybe need a way to feel better without heating up too much. Enjoy!
*****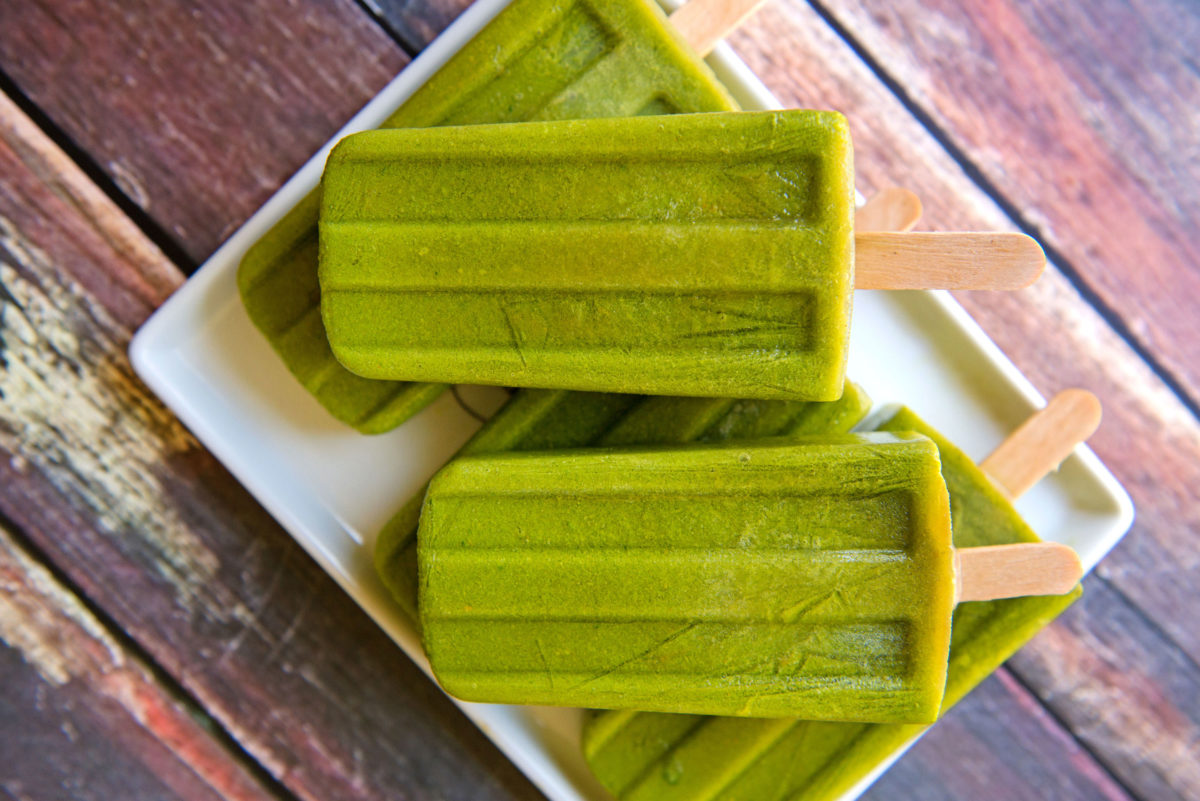 These popsicles are basically a smoothie in a popsicle, and I am pretty excited about them. First of all, these are veggie filled, and have turmeric and ginger – can you say cold-busting? Who has had that dreaded summer cold where you sit on your couch, hot because it's 90 degrees out, and feel like your options are to drink soup, and tea, and hot lemon water, until your face melts off?
Well, no more. Now you can have this cold smoothie and feel good about getting your nutrients too. It's the perfect after-exercise summer snack, and it's just sweet enough to feel like a treat, too.
The full recipe is here, but it's basically coconut milk, spinach, avocado, turmeric, and ginger. I will say these are quite earthy, so if you want a little more sweetness, add the apple sauce. I like my smoothies (and apparently, popsicles) earthy, so I left it without.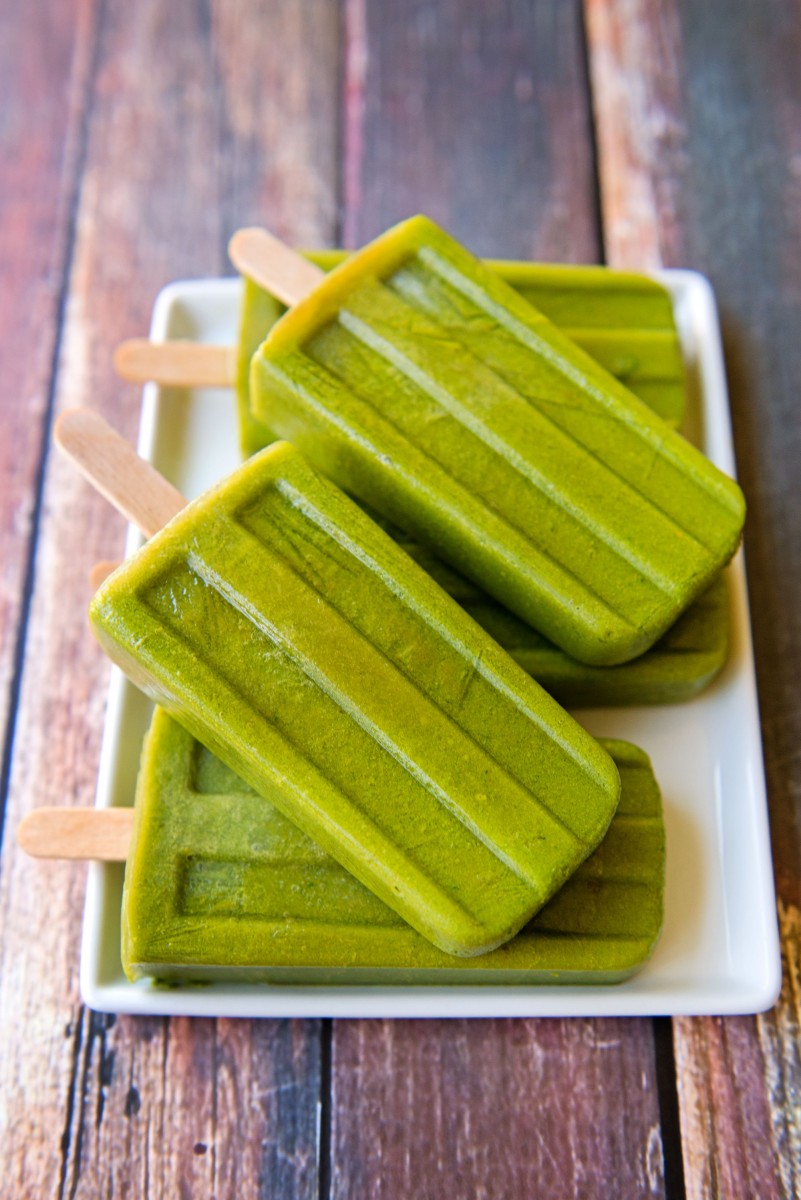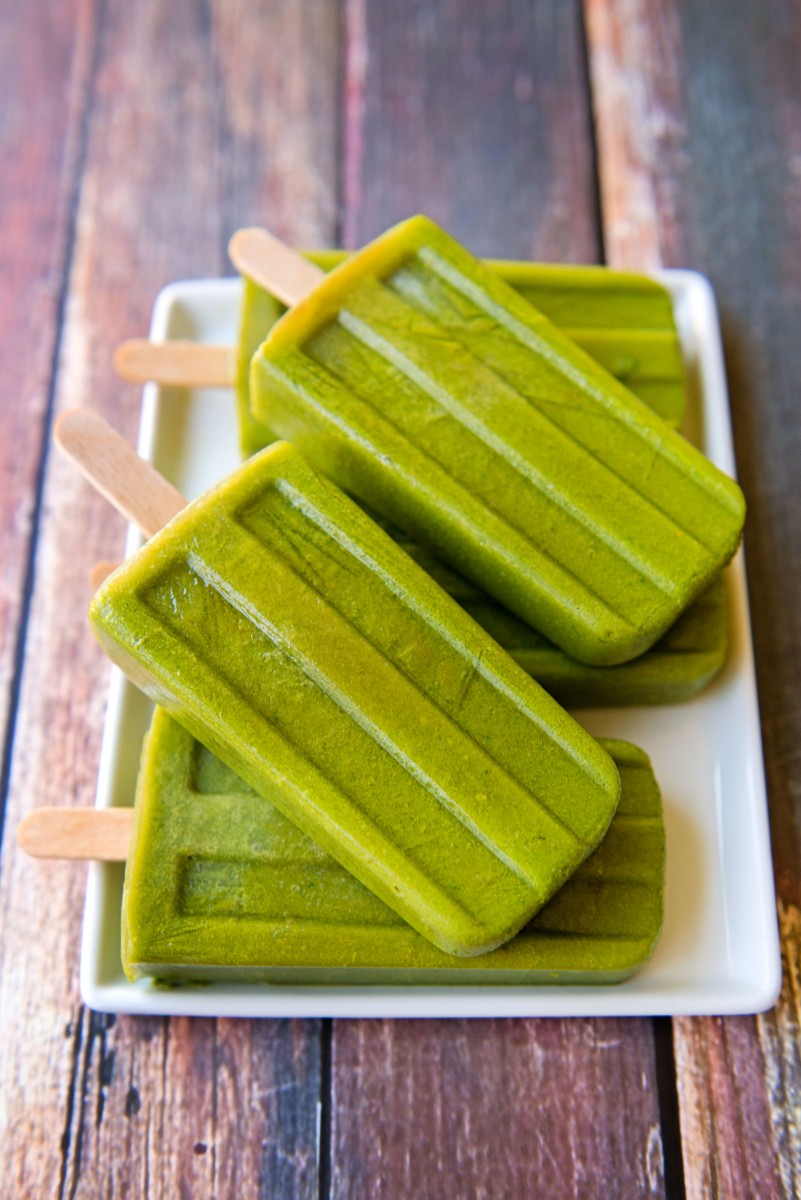 Check out my other popsicle recipes to stay cool through the summer – you're going to need it. I love the peach ones and the fig ones, especially, but there's tons of flavors. And feel free to experiment – most smoothies tend to be delicious popsicles!
[addtoany]
Yum