It is literally 98 degrees inside of my apartment as I type this to you, so it is with much heat-induced desire that I bring back these Fig + Coconut Popsicles I made last summer. They are creamy, sweet, and more importantly, SO VERY COLD. I hope if you're in LA, or wherever you're enjoying the end of summer's high temperatures, you can swing one more round of Popsicles.
*****
We know we sound like broken record when we keep saying how hot it is in LA, but you guys it's like one thousands degrees here and we just can't get enough popsicles. We love coming home from a hot, hot day at work and having a nice cold popsicle. And with a super-hot weekend on the way, we knew we had to get one more batch in the freezer or else we'd go insane.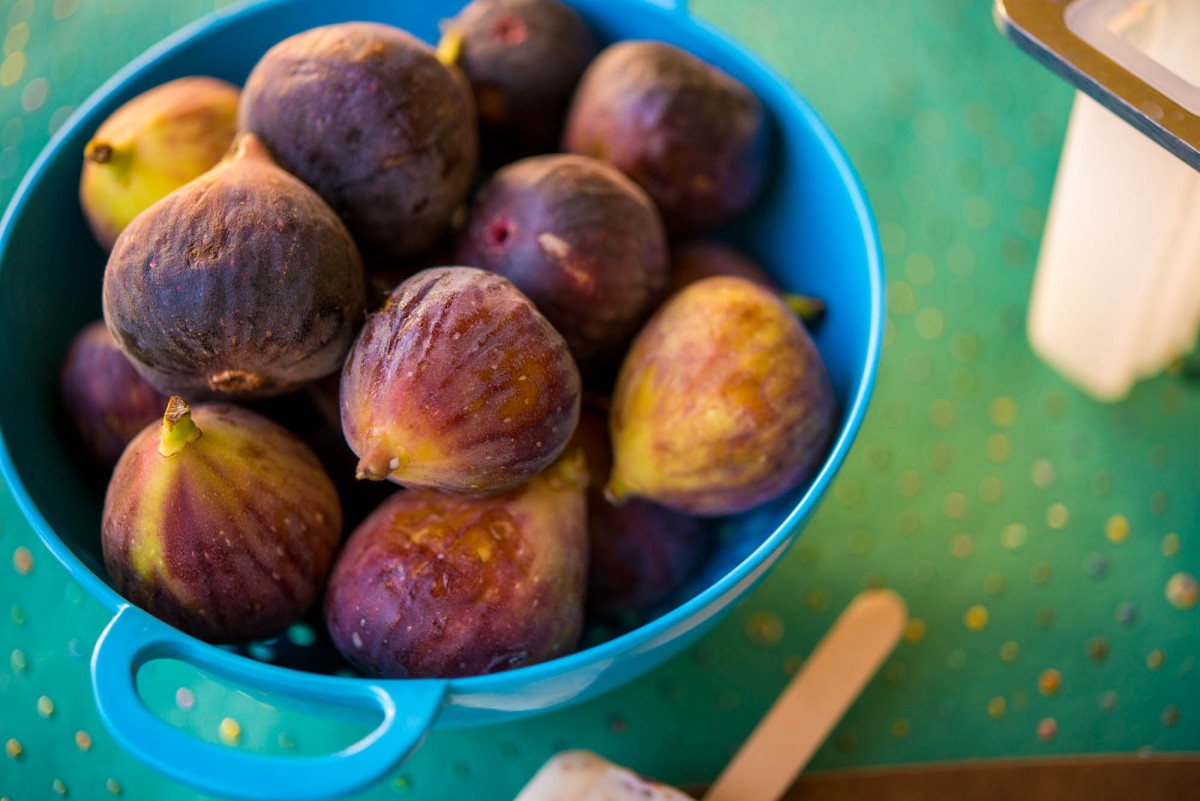 We also love figs, and our friend Mike happens to have a fig tree, and Mary was nice enough to do some urban foraging and bring them right over to us! These ones are only about 150 calories each, too, so really it's a perfect snack.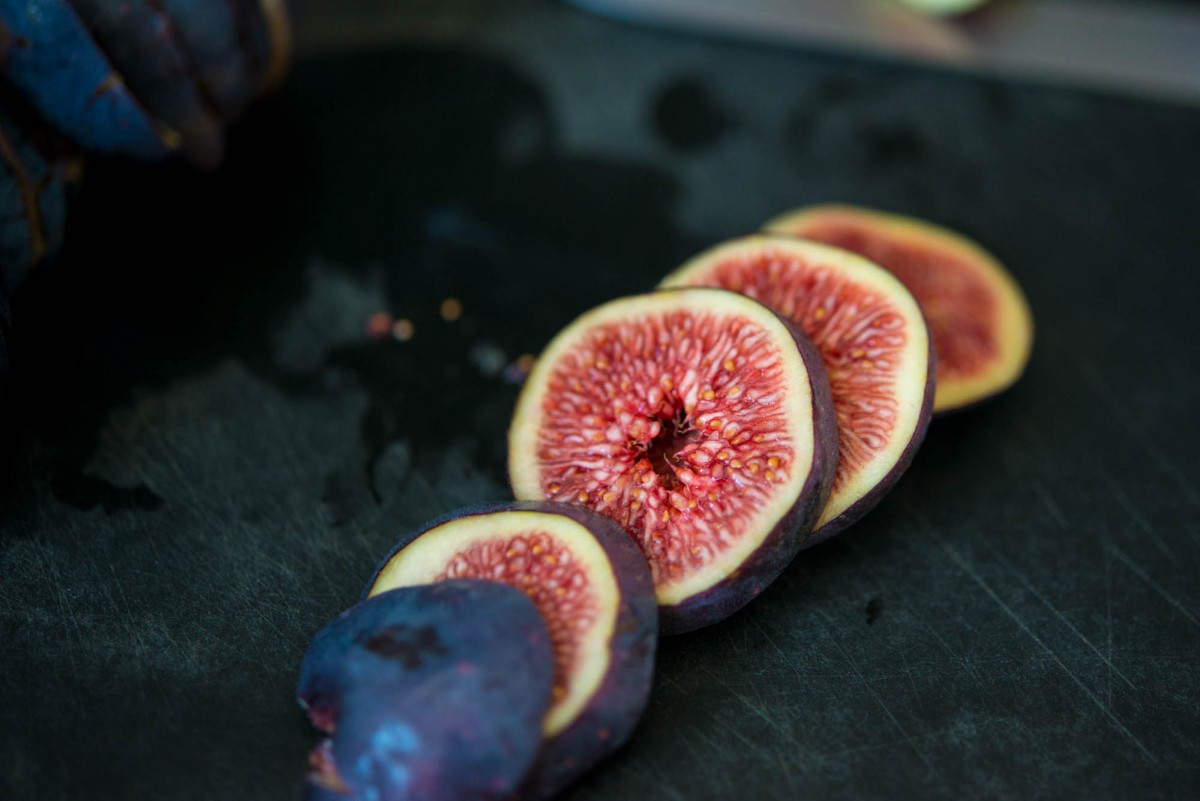 Look how beautiful these figs are – they are just asking to be made into popsicles. They were juicy, huge, and obviously FREE, so thumbs up to that. If you can't find free figs, you should definitely go to TJs or your local grocery store and pick some up – they are in season!
For these pops, we wanted simplicity, so we stuck to a small amount of ingredients – figs, a little sugar, coconut cream, and milk. For the actual recipe, head over here.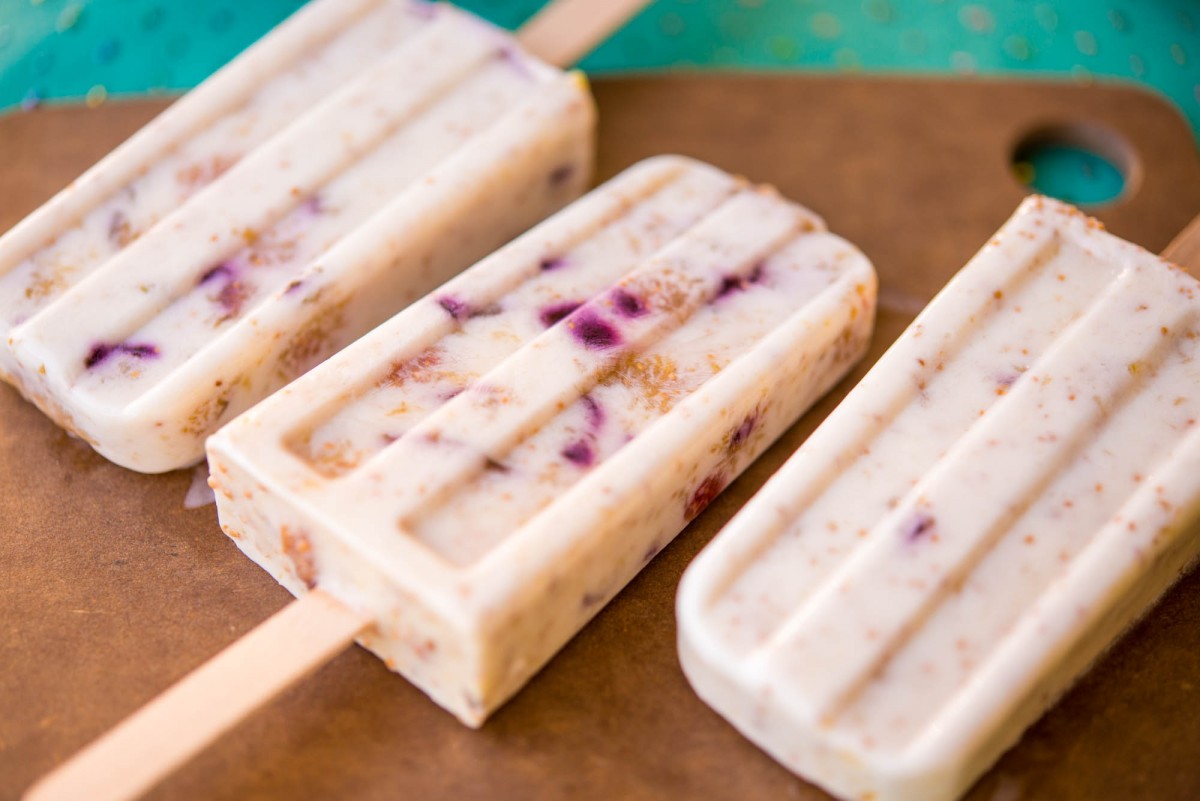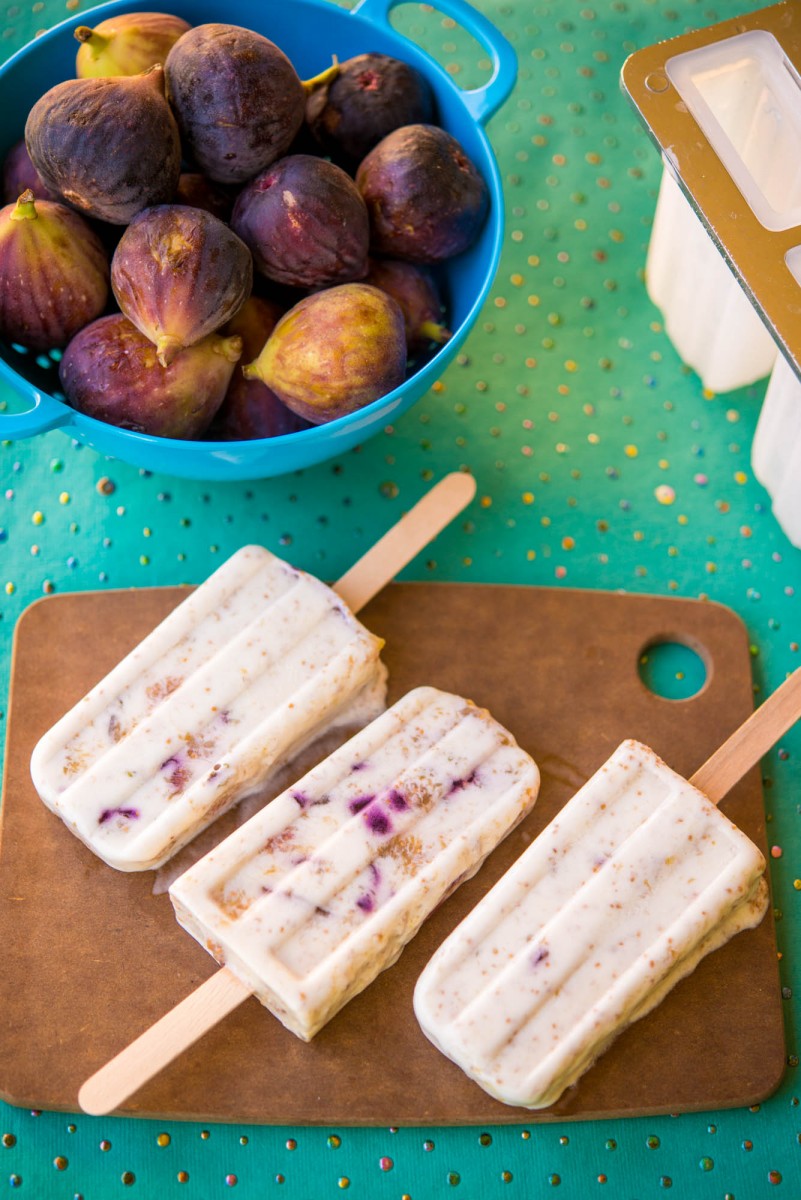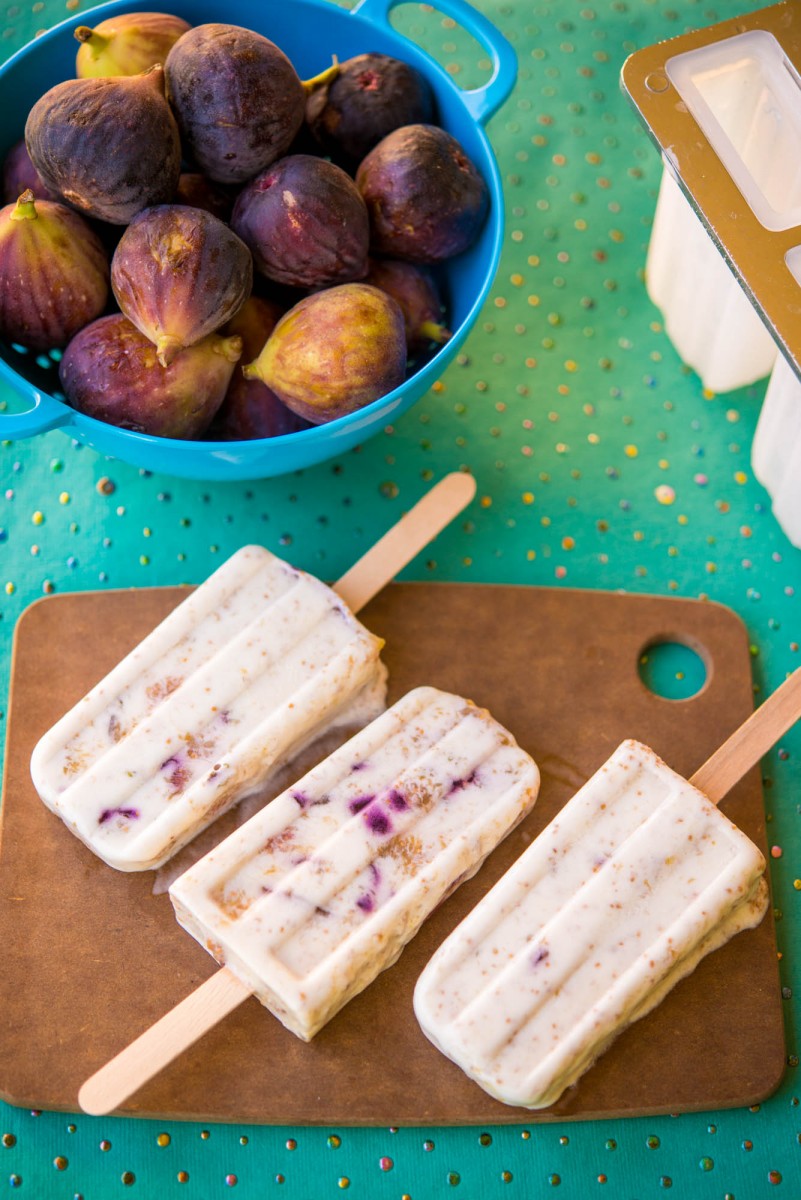 As you can see, these got slightly melty by the end of the shoot but I'm here to tell you that they were delicious just a little melty and also delicious straight out of the freezer. What is your fave kind of popsicle? Let us know and we'll whip up a batch!
[addtoany]
Yum