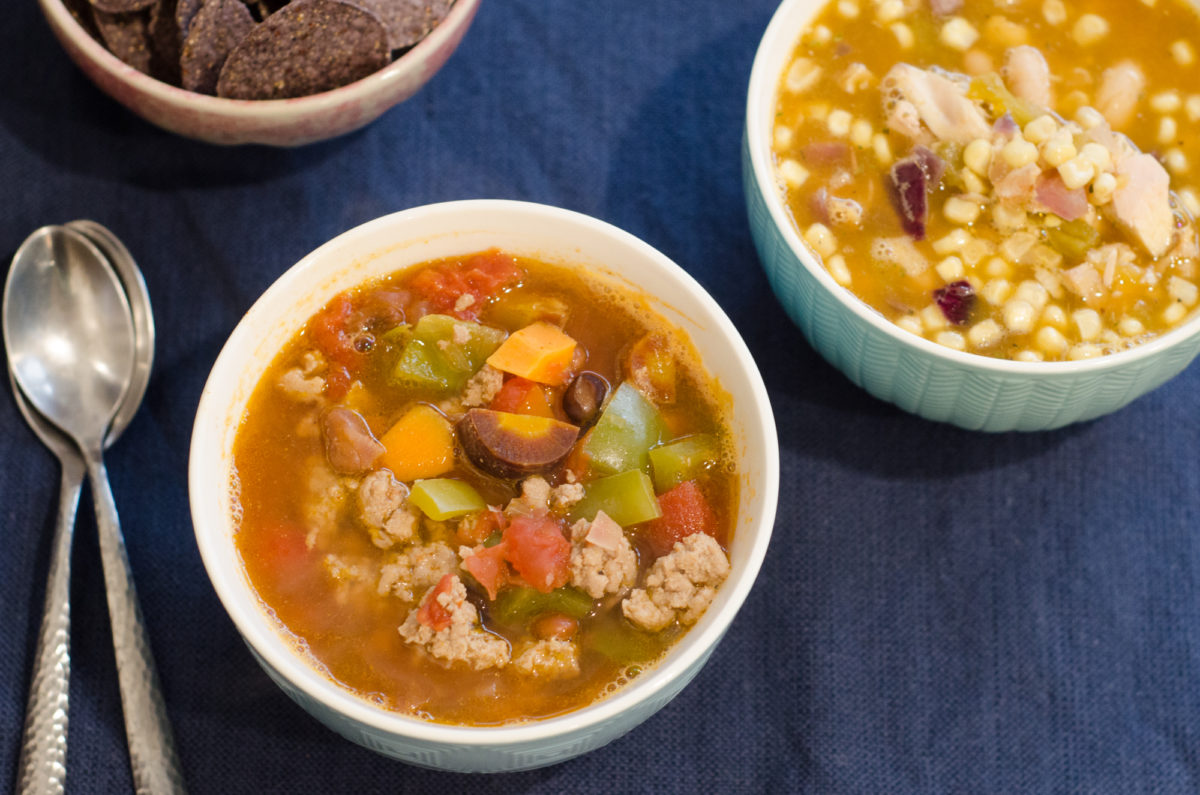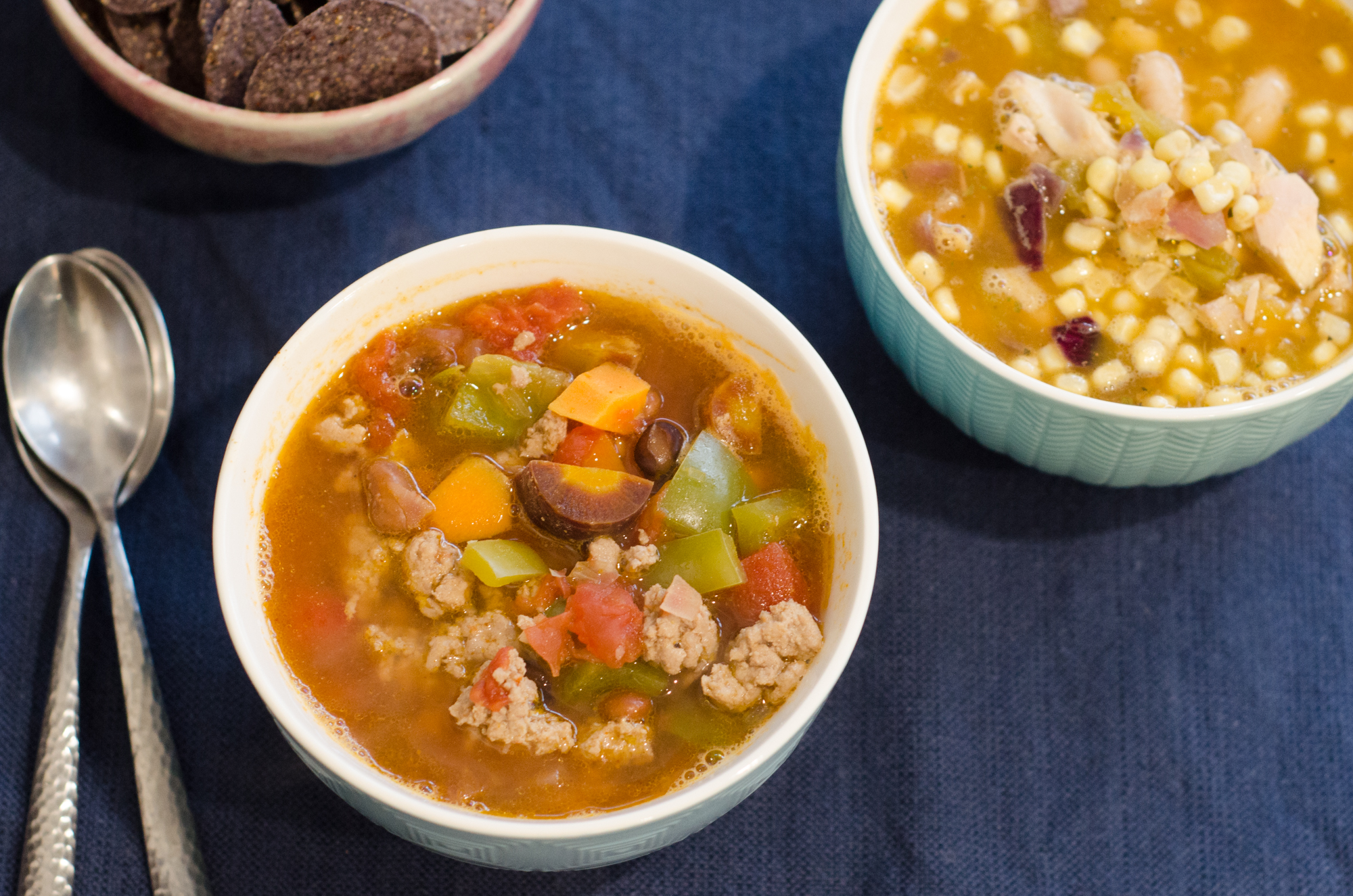 Happy Election Day, y'all! I am so happy that today's the day we're all voting for a new president. I am working the polls today, but I wanted to give you something to make tonight to feed the heart and mind after a stressful election season. I hope tonight we will elect the first women president, and I am hoping I can celebrate that election over a giant pot of chili.
Guys, I love chili. It's easy to make, it's easy for a crowd, and it's full of veggies and chicken broth and delicious beans. Recently, I made two great chilis that were both awesome in completely different ways. One was Pumpkin & Turkey chili, and one was Chicken & Corn chili, and they were both crowd pleasers. The Chicken & Corn chili is lighter and great for lunches, and the Pumpkin Chili was super hearty and perfect for chili nights.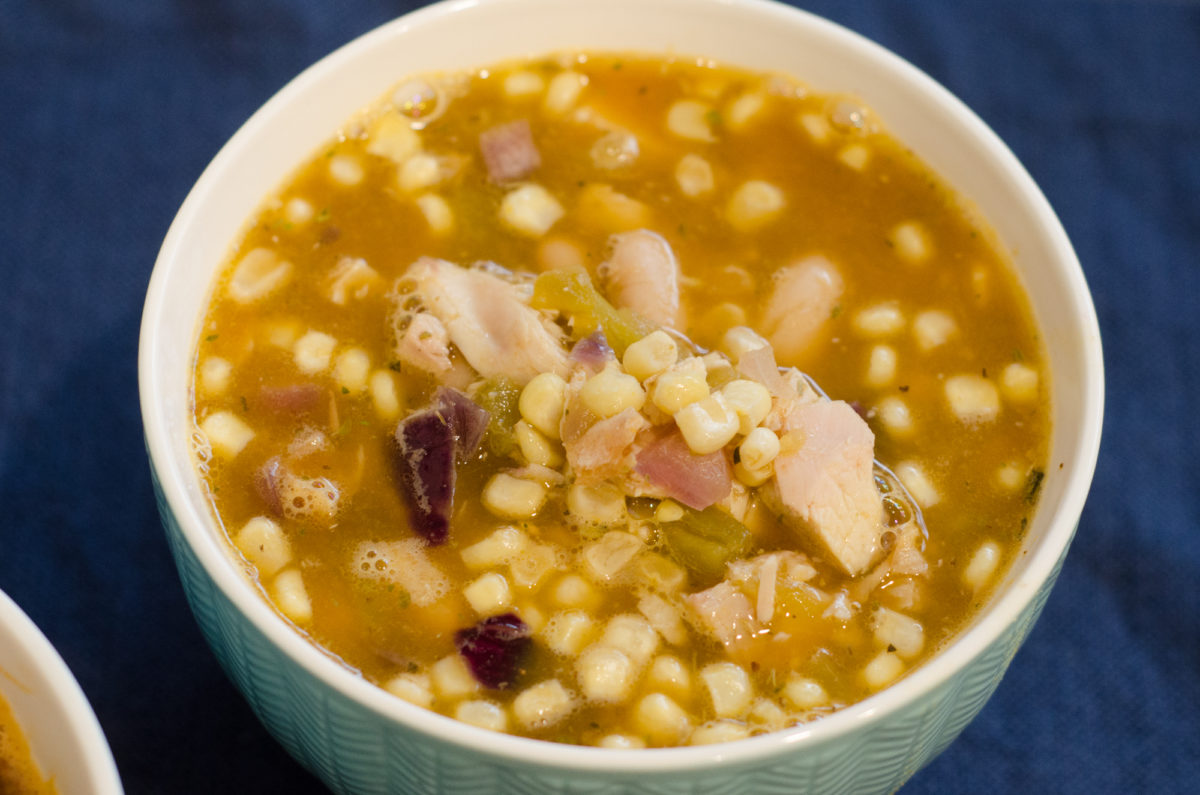 I'm going to give you the recipe for the white Chicken & Corn Chili today, and later in the week I will leave you the Pumpkin Chili. Mix and match beans and veggies as you see fit. I liked keeping the white chili simple with just corn and an onion, but there is no reason you couldn't add carrots or a squash.
Cooking up two chilis in one day left me with a couple freezer containers of chili and lunch all week. Plus dinner for a couple of nights. What could be better than that? I'm usually not one for cooking a bunch on a Sunday for the week, but when it's cold out there's something quite lovely about a house wafting of chili and leftover containers portioned out for your week's meals.
If you're an American, I hope you took time out to vote today – Happy Election Day, lovelies.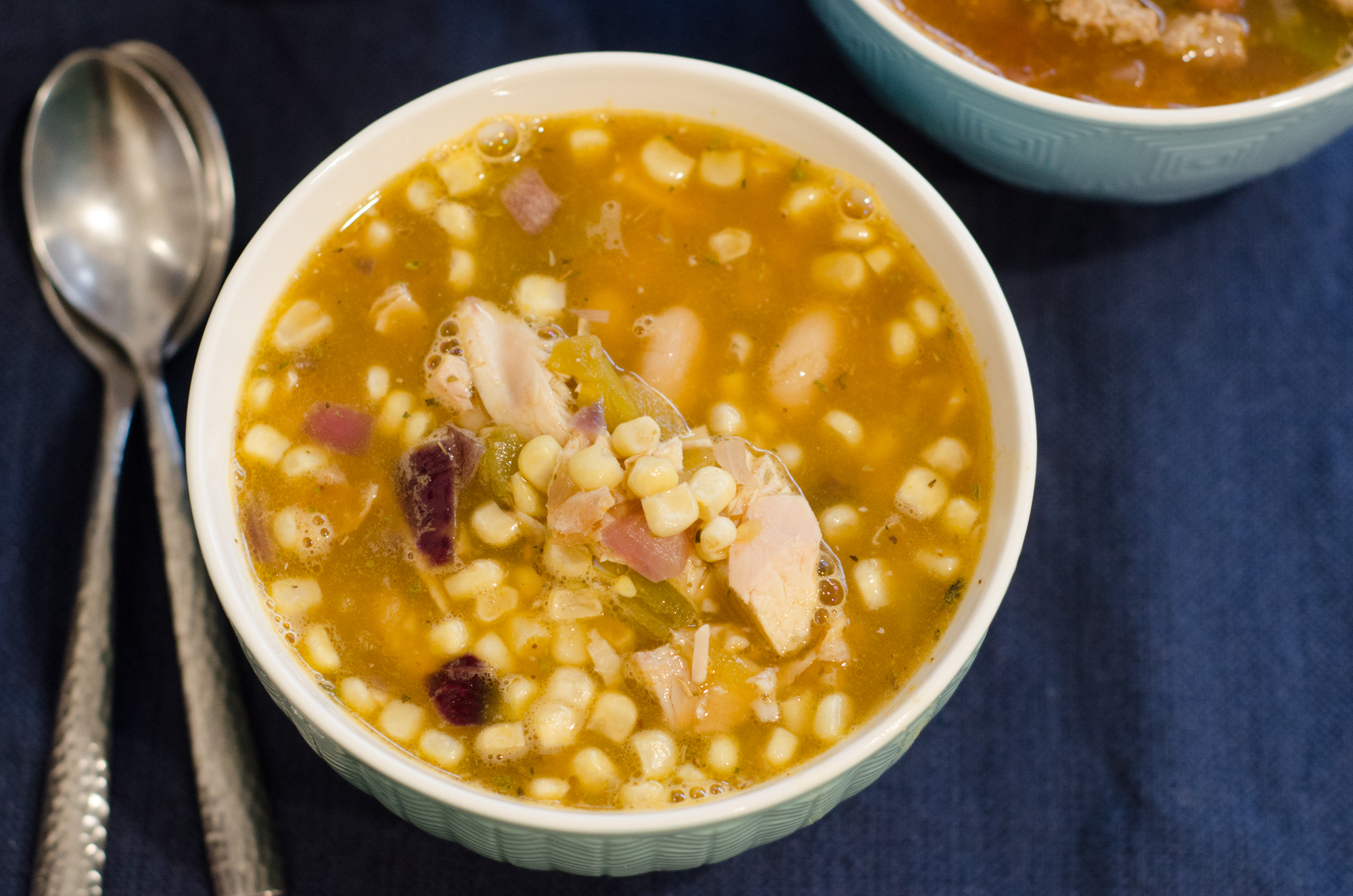 Type: Soups
Author: Jennie
Difficulty: Easy
Prep Time: 20 minutes
Cook Time: 25 minutes
Servings: 8-10
Ingredients
2 tablespoon olive oil
4 cloves garlic, minced
1 large red onion, diced
6 cup chicken broth
2 cans cannellini beans
2 cans diced green chiles
2 teaspoon ground cumin
1 teaspoon dried oregano
1/4 teaspoon cayenne pepper
1 1/2 teaspoon kosher salt
1 bag frozen corn
1 rotisserie chicken
1 avocado, diced
tortilla chips, for serving
Directions
Dice your onion and garlic.

Add olive oil to a Dutch oven, then add garlic and let it sauté for 2-3 minutes.

Add onion and let sauté for 5 more minutes.

Add your chicken broth and bring to a simmer. Meanwhile, drain your beans, then add to the simmering broth. Add chiles, spices, and corn.

Meanwhile, shred chicken off the bones then add to soup. Bring to a boil and let simmer about 20 minutes.

Serve hot with avocado and tortilla chips.
[addtoany]
Yum