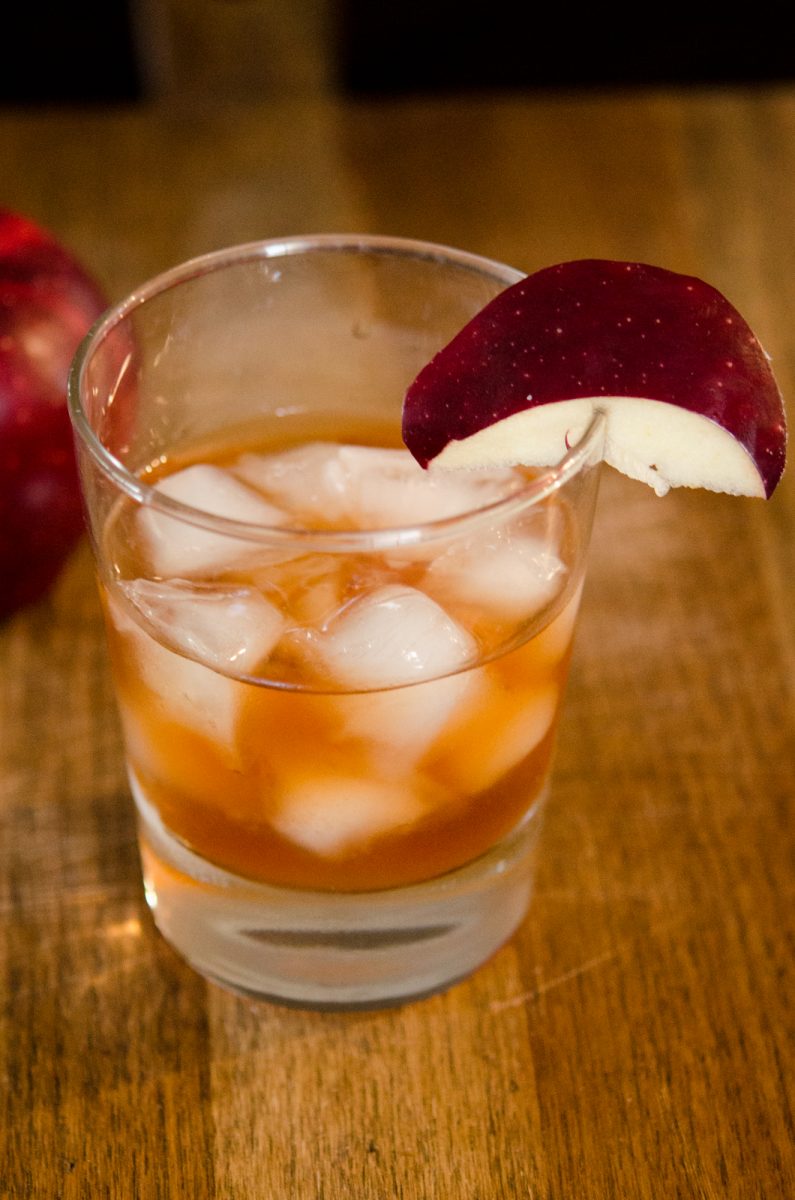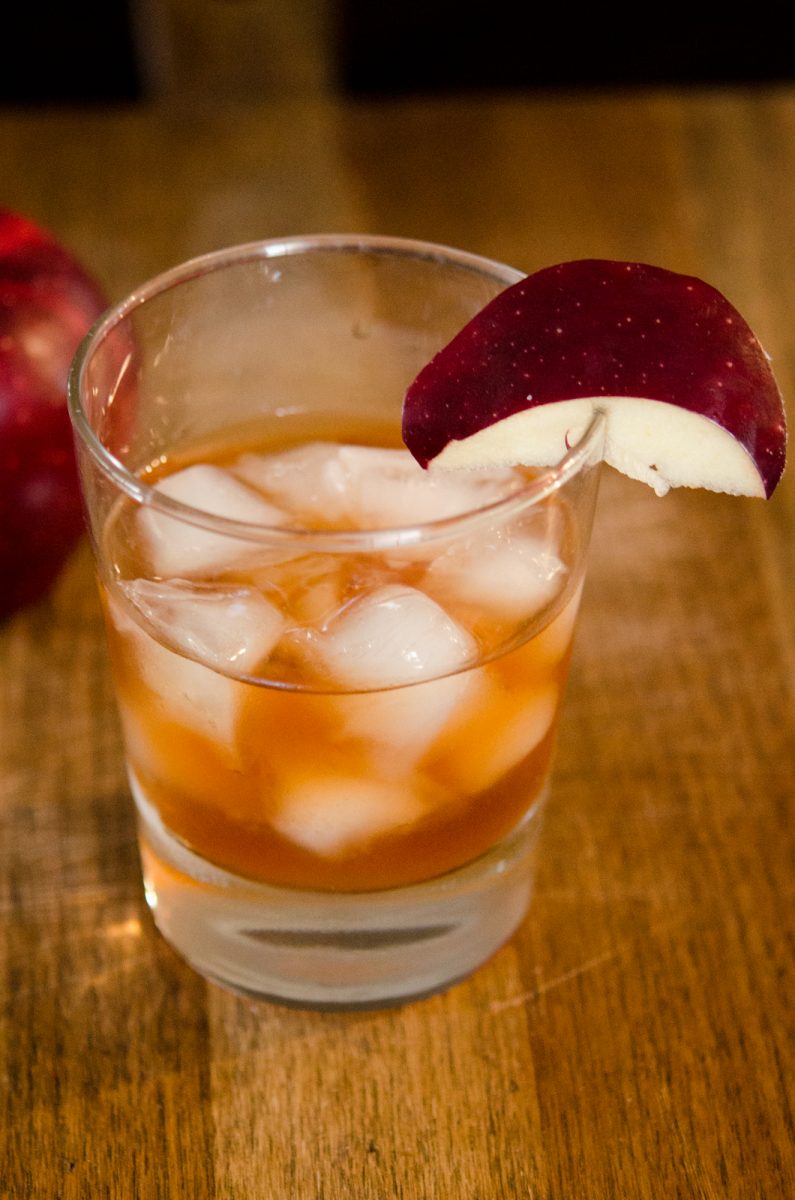 Our Six Chairs At The Table dinner this past month was wonderful. We focused on lesser used meats like lamb and duck, so I wanted to create a savory and soothing cocktail that would start the night off right. This cocktail mixture offers a sweet, earthy, and bitter in a great combo and sets a nice tone for the rich meats we ate.
I wanted to use some out-of-the-box liquor this time around, so I chose to make the base white rum and brandy. Garnished with some red delicious apples ,this is subtle drink that opens up your palette for some fun and unique tastes.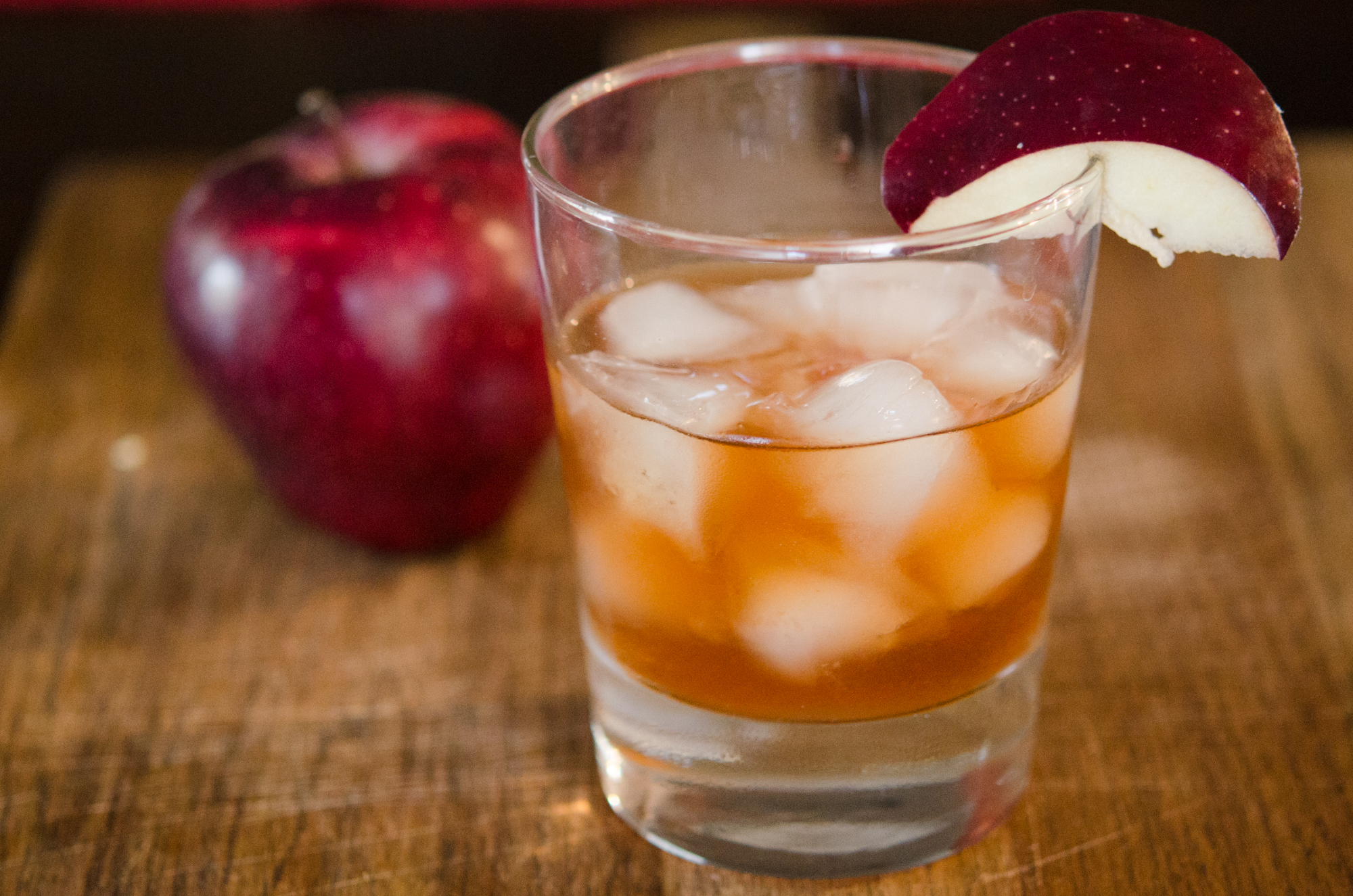 Type: Spirits
Author: George
Difficulty: Easy
Prep Time: 10 minutes
Servings: 1
Ingredients
3 ounce white rum
1.5 ounce brandy
3 slices red delicious apples
1 tablespoon sugar
1.5 ounce Cherry Coke
Angostura Bitters
Directions
Take a cocktail mixer and drop in the sugar and 2 slices of Red Delicious apples, save 1 slice for garnish.

Add a few dashes of your bitters and muddle for a few moments.

Drop in some ice and pour in the liquor components and shake for a couple seconds.

Strain into a glass with ice, add a splash Cherry Coke. Garnish with the remaining apple slice.
[addtoany]
Yum