The Fourth of July is right around the corner, and what says, "I love America!" better than pie?! I've been eager to explore Corelyn and my new neighborhood, and it just so happens that Simple Things Sandwich & Pie Shop is less than a mile away from our apartment. Perfect!
Simple Things changes their pie menu each day of the week! While they make regular sized pies, I especially adore their Cutie Pies. Just the right size for sampling one of every flavor!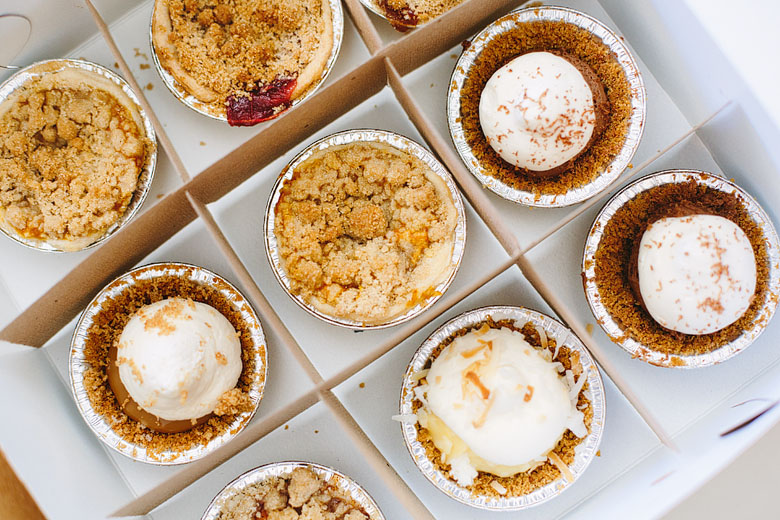 I was rather preoccupied with the sweets, but Simple Things does serve cafe food and tasty beverages.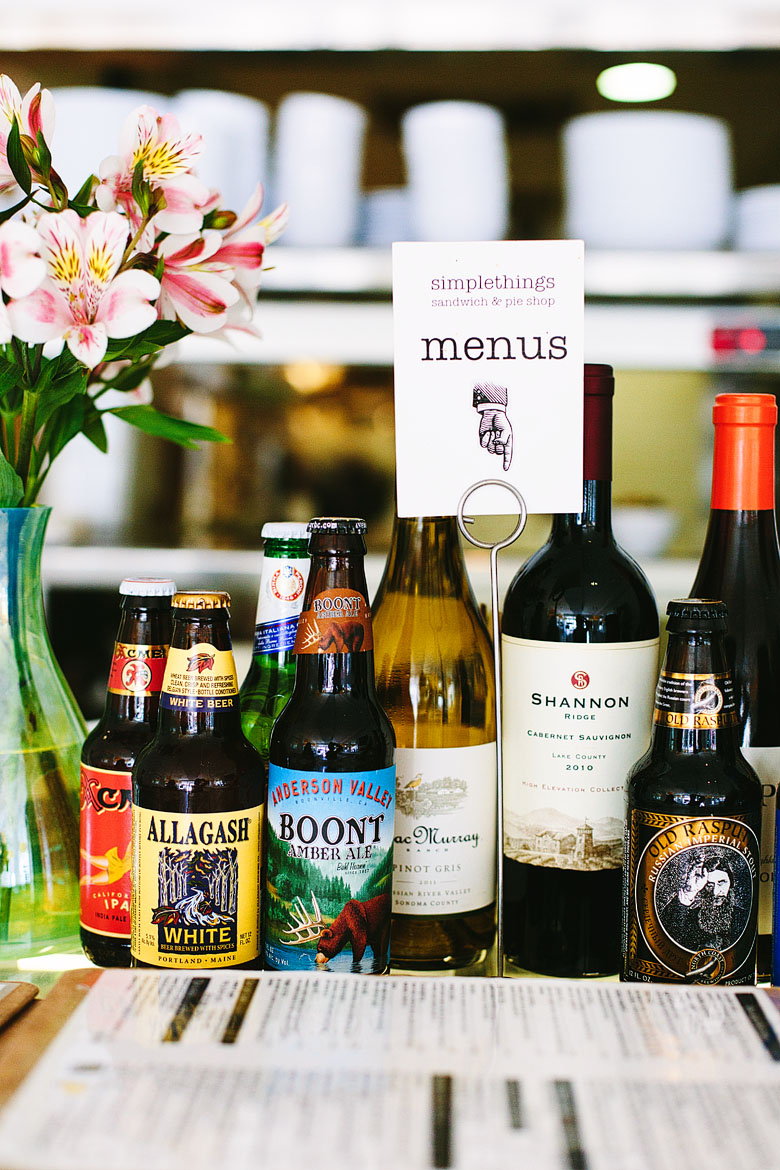 My dear friend, Megan, came along with me! She and I have been going on pie dates for the last six years. A cutie pie enjoying a Cutie Pie!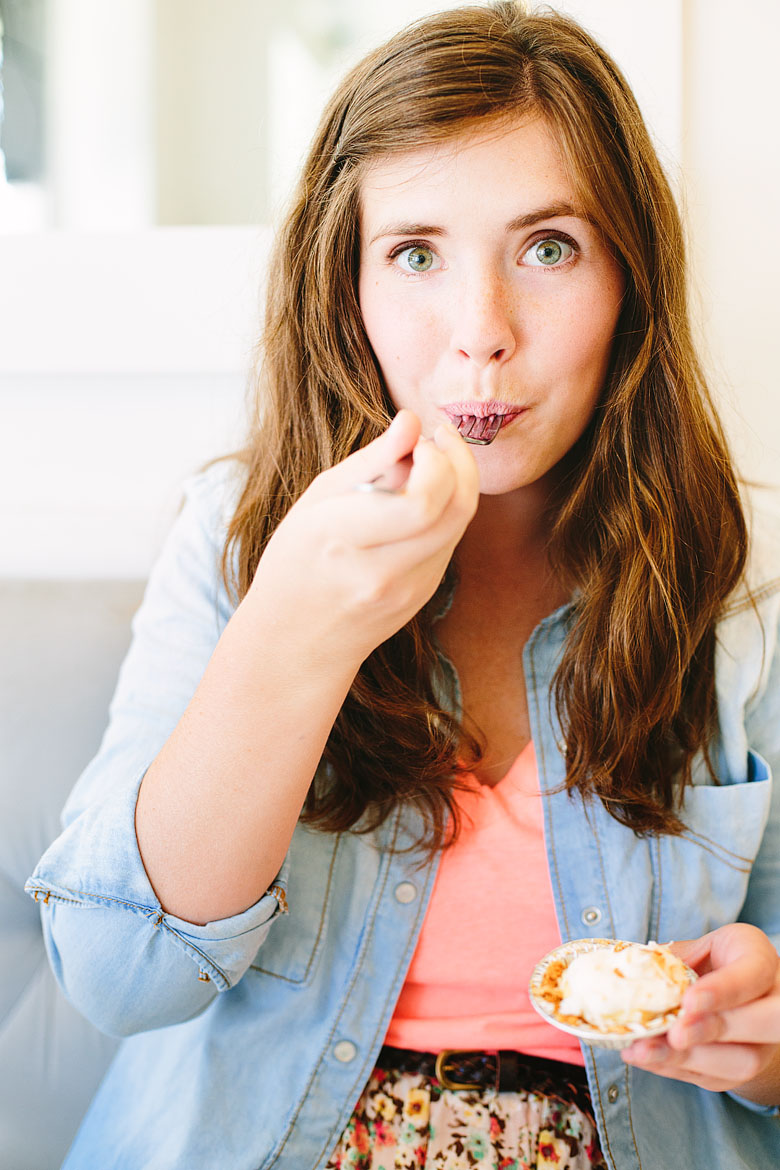 I asked Megan if having a root beer float with pie was excessive. She answered, "Definitely NOT." That's a great friend.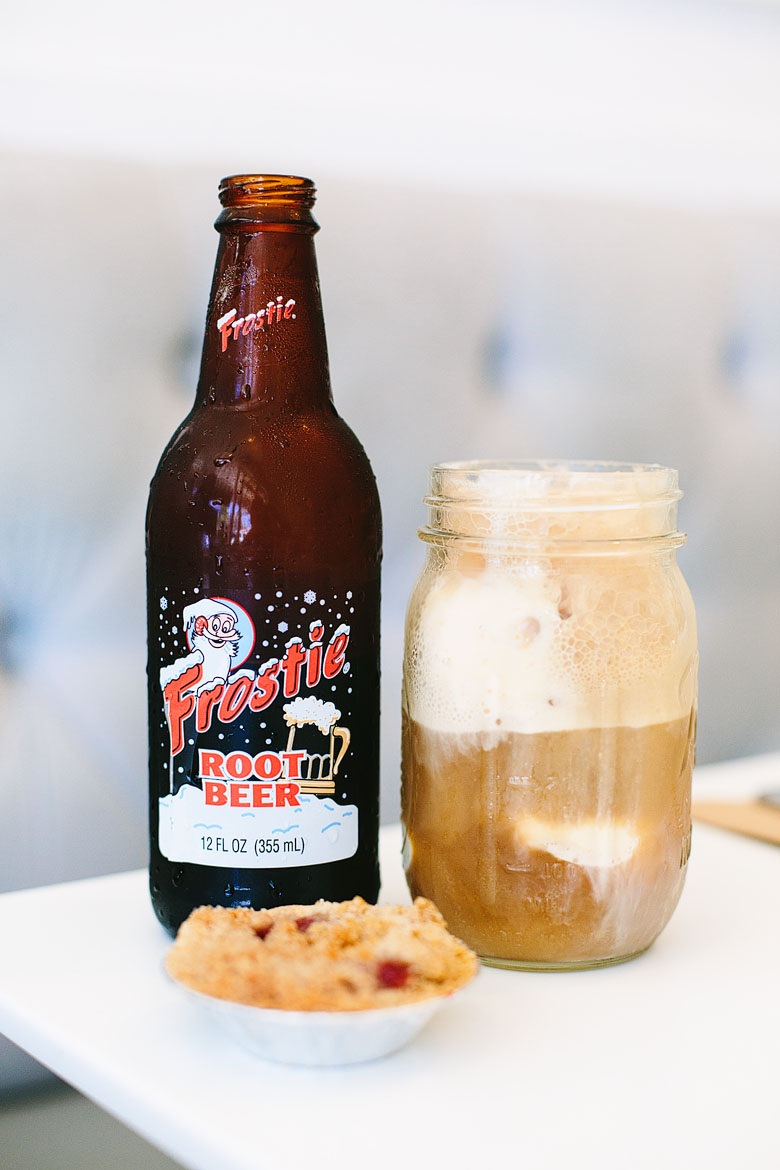 Life is short. Enjoy the simple things.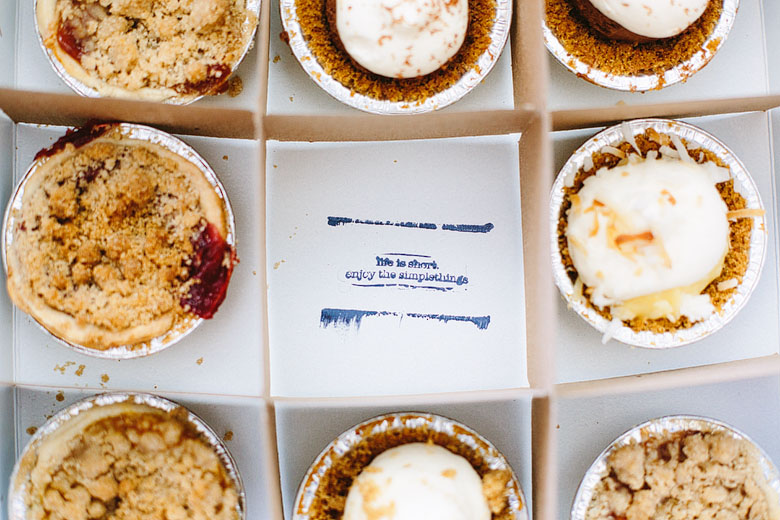 LA has been in a heat wave, so I was pretty ecstatic about having a delicious root beer float on a hot summer day…especially since it involved a cute vintage-style soda bottle. I'm always a sucker for them!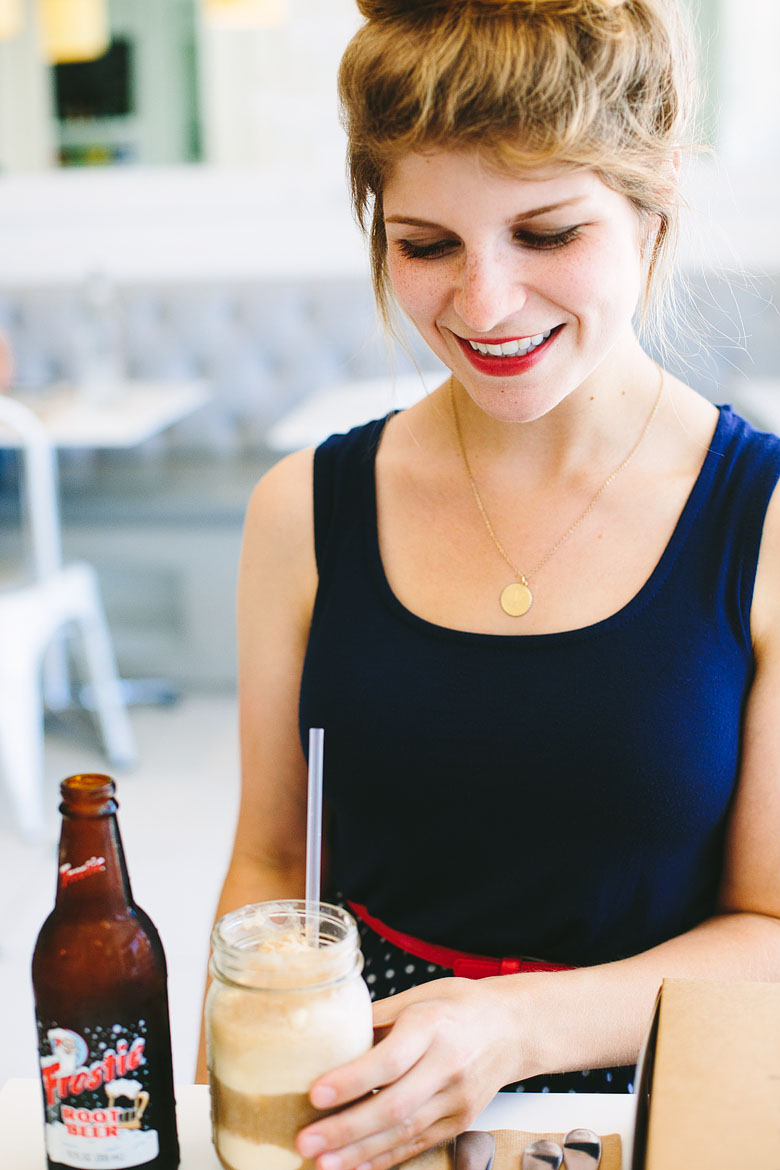 I may just print this out for my bulletin board.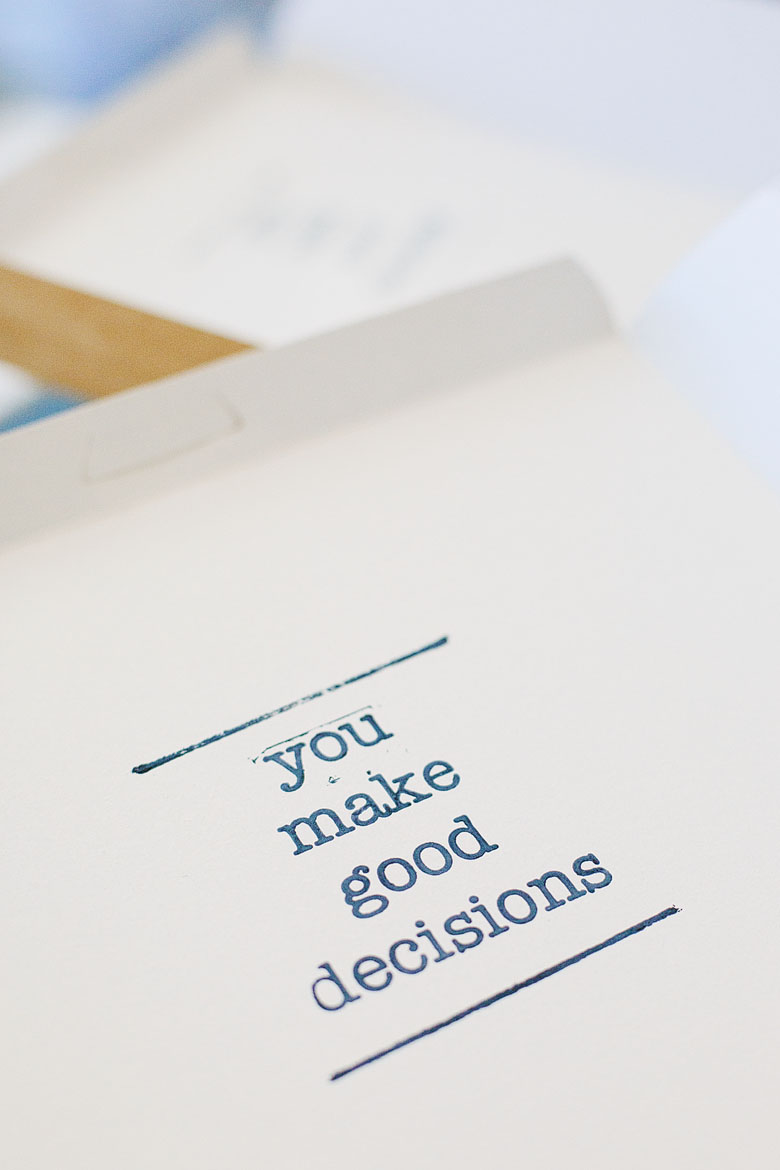 My top three favorites – peach, salted caramel, and pumpkin. The salted caramel was especially incredible!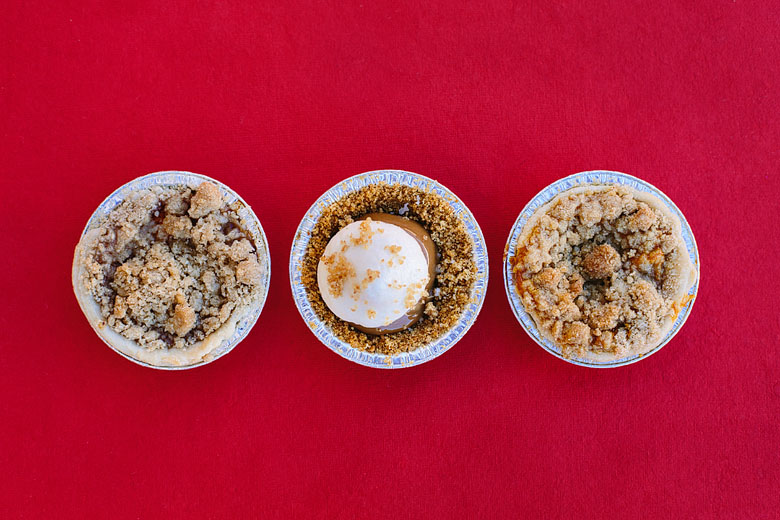 What's your favorite Fourth of July sweet?
Yum