Hello fellow caffeine lovers! I've been working in New England now for over a month, giving me the opportunity to visit some of my favorite old stomping grounds and spend lots of time with my family. Here at the Costa homestead coffee is brewed on the regs, a cute puppy is always available for snuggling, and freshly baked desserts keep magically appearing thanks to my talented mom. It's been rather heavenly! One thing my family also adores is a good diner. That takes us to today's adventure – the Red Arrow Diner in Milford, New Hampshire!
Red Arrow Diner has been around since 1922 in downtown Manchester. It's the go-to stop for all presidential candidates, and a state-wide 24/7 hour favorite. My family made weekly visits here for as long as I can remember – we were here when my brother announced he was getting married, and I definitely came in for late night eats after one of my proms. My family was thrilled when a bigger and closer second branch opened up a few years ago in the quaint town of Milford!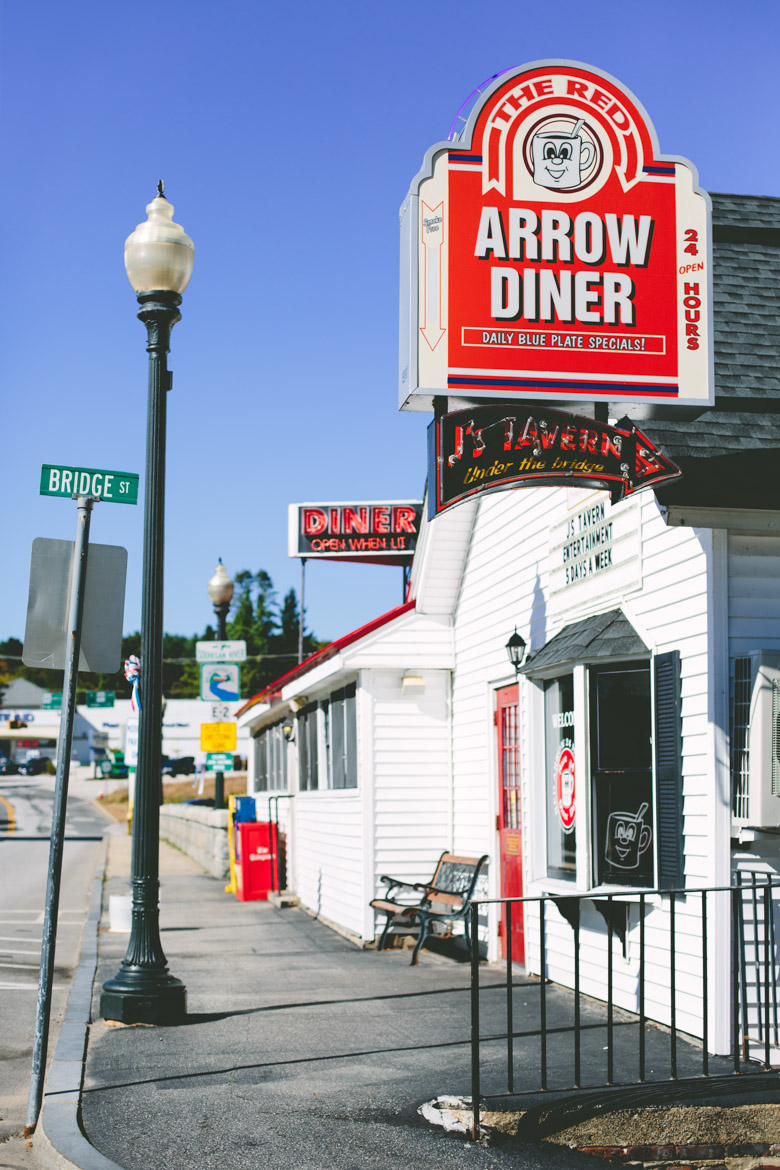 That gorgeous red vehicle you see is my dad's 1966 Mustang. My mom and I, er, borrowed it for our date! Riding in that car on a beautiful autumn day is one of my favorite things in the whole world.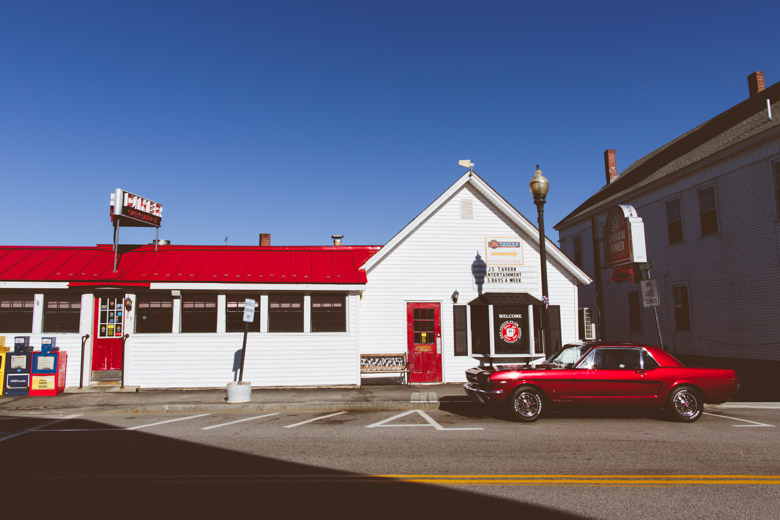 It's quite rare to see the Red Arrow this empty. Perks of coming at a very off time during the week!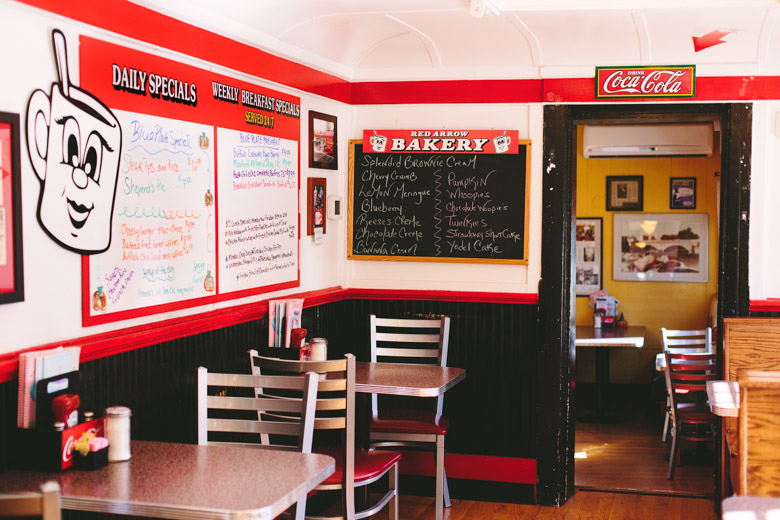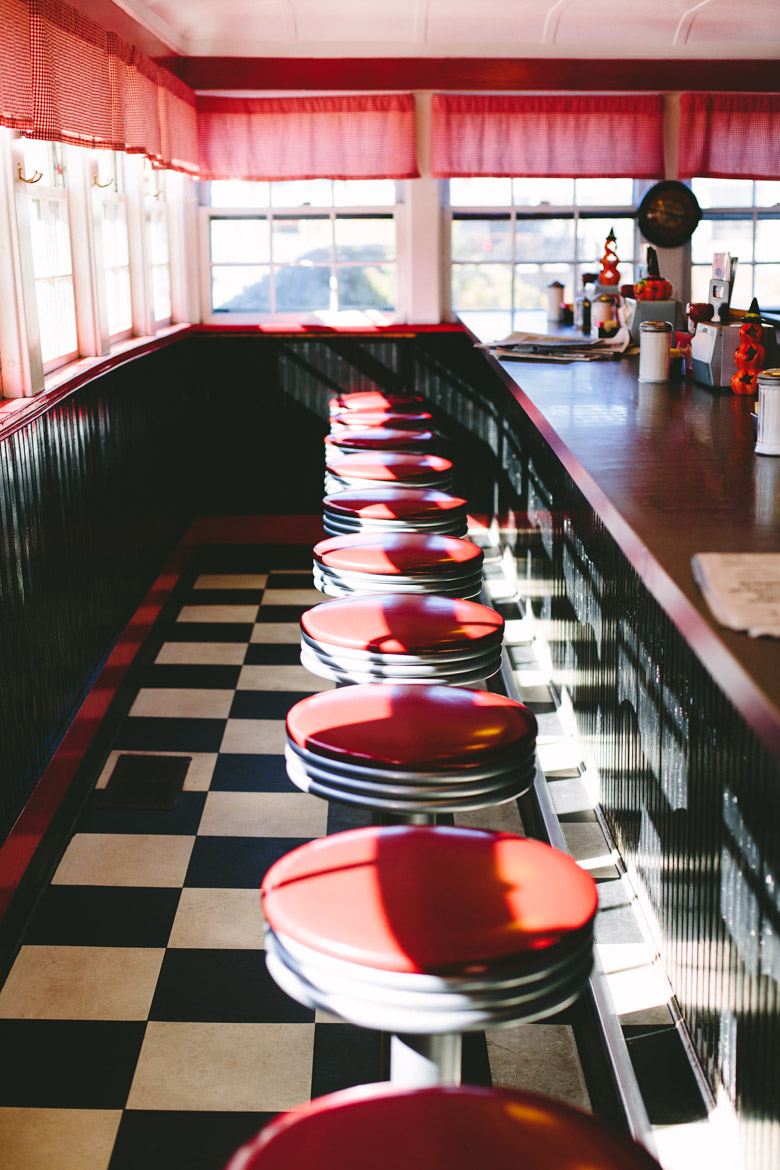 As much as I love the Red Arrow's 24/7 breakfast menu, my Mom and I had pie on the brain! While she opted for her traditional chocolate cream, I decided to try out the peanut butter cup pie…amazing.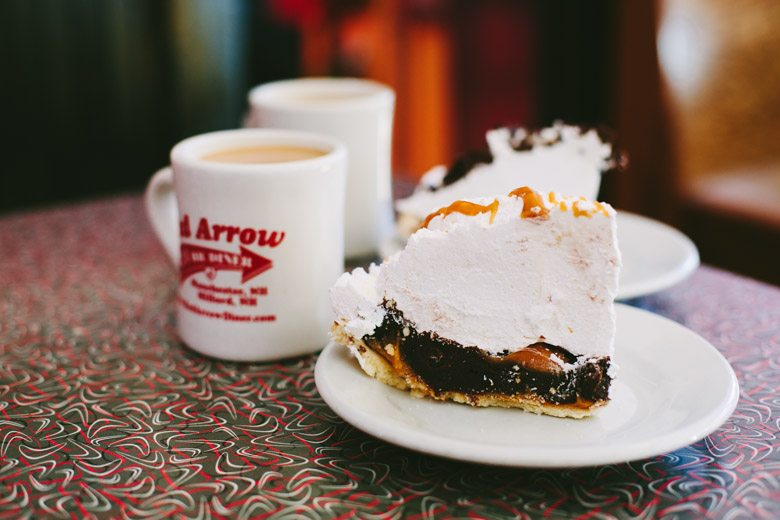 Pie, devoured. Pants, unbuttoned. Don't worry Dad, I regularly checked on your car!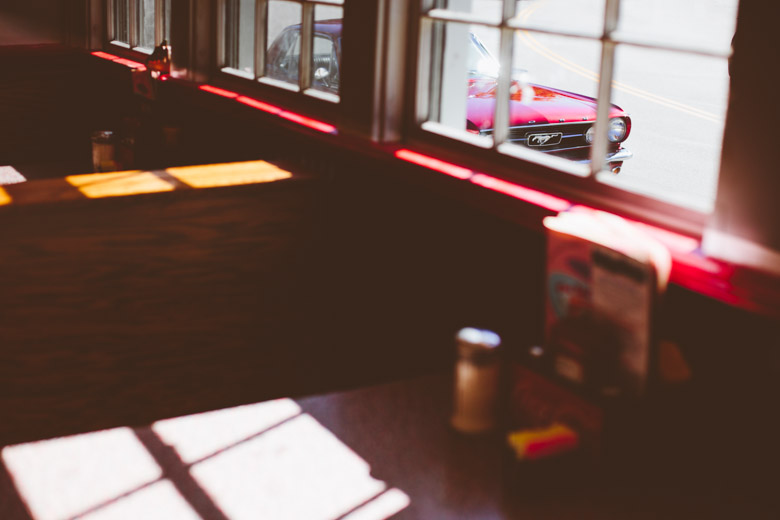 It's my family's love for diners that encouraged the Costa collection of diner mugs – my stockpile features locations from Maine to New Mexico! It's constantly growing (big thanks to Corelyn for humoring this obsession with our kitchen display)!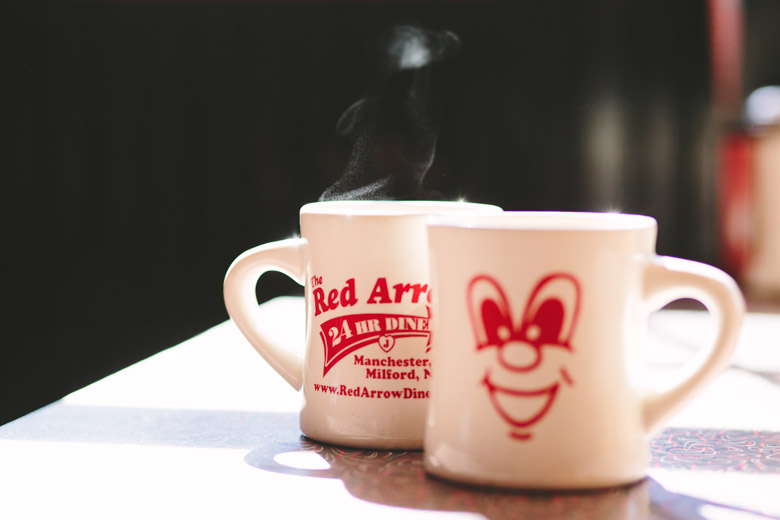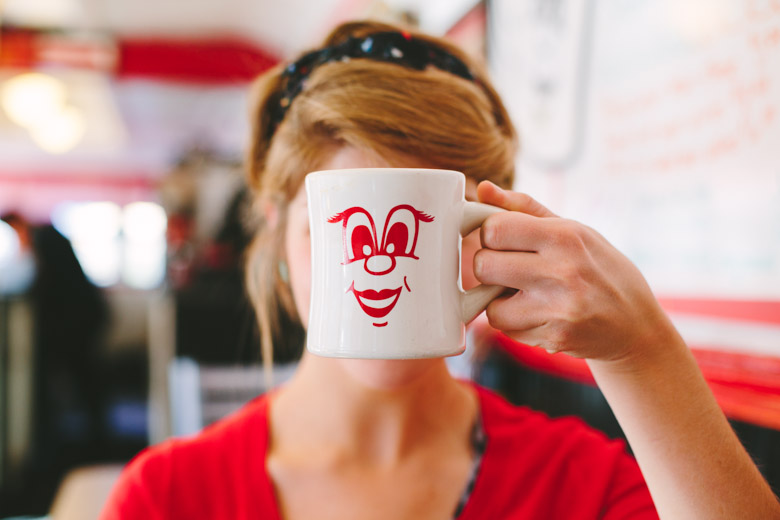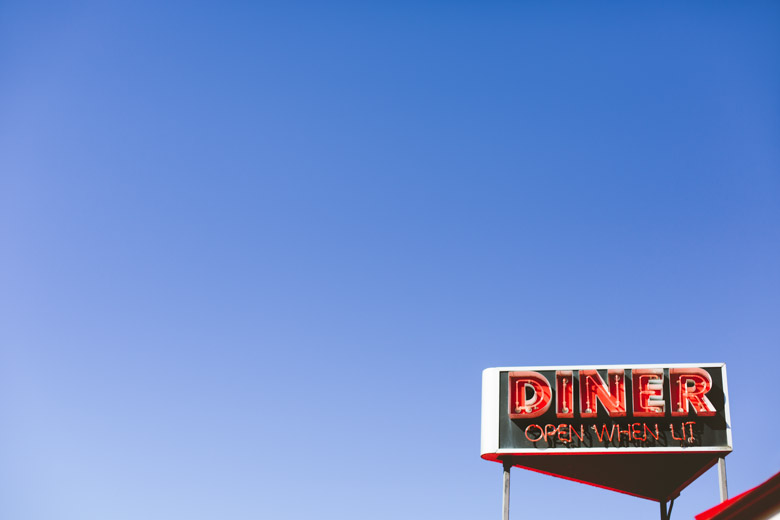 The Milford Oval is basically Stars Hollow from Gilmore Girls! Too charming!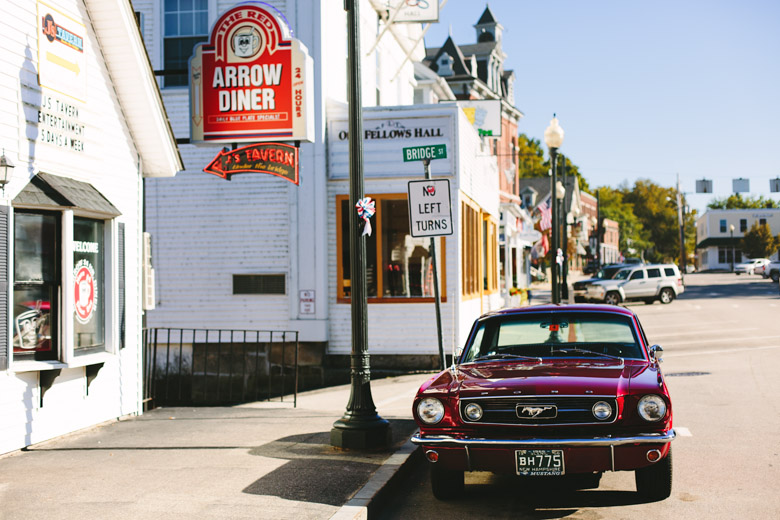 This post filled me with all kinds of warm fuzzies (and pie). Do you have a favorite local diner?
Yum