Before I realized my destiny of moving to sunny California, I was dead set on making a home in New York City. There's just something about it that fills me with immense energy and joy! I was elated when work brought me to Brooklyn last week and I had the wonderful opportunity of living out this old dream for a few days time. After a quick Instagram poll for good local coffee shops, I was off to Little Zelda!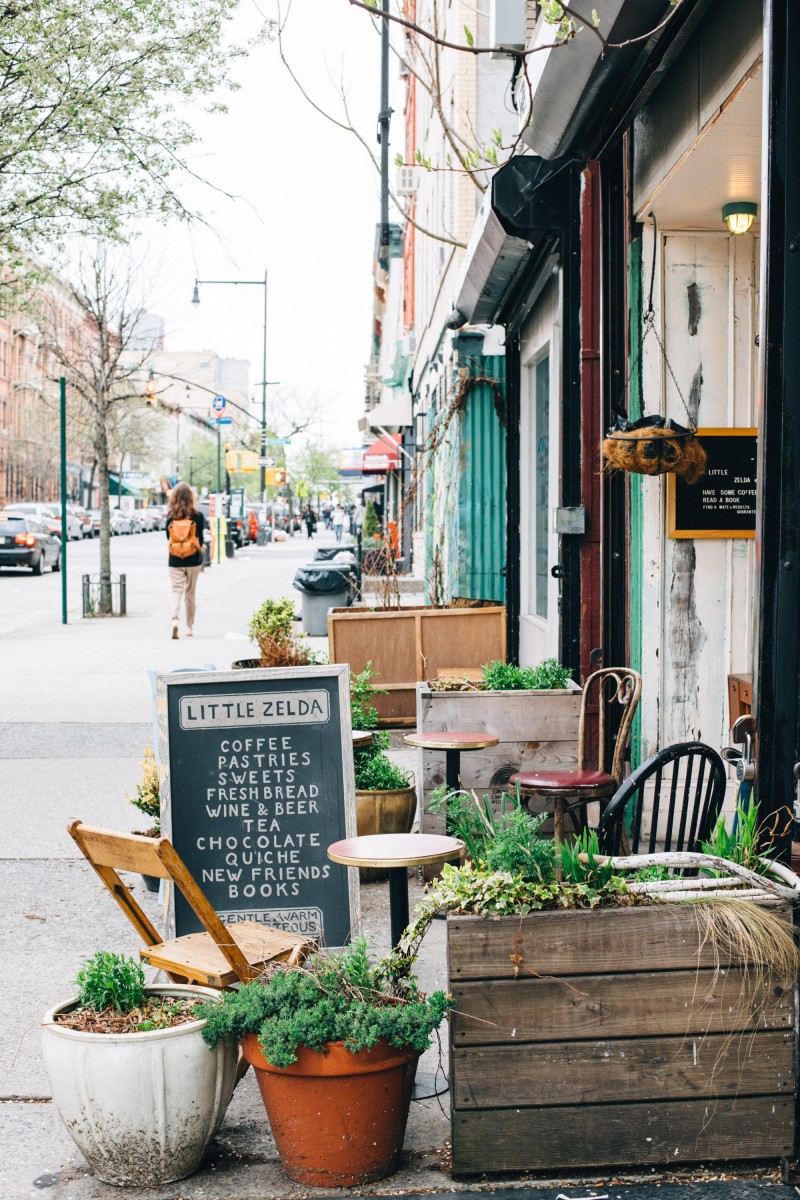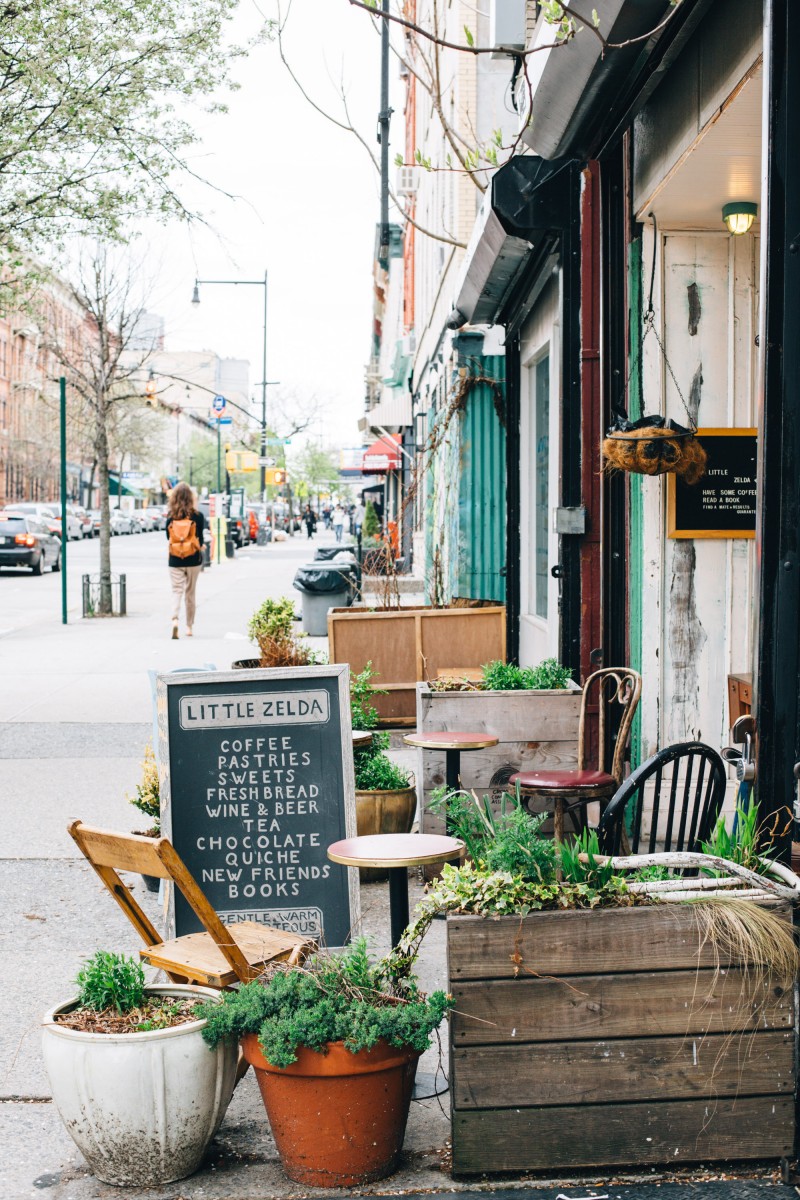 Little Zelda is nestled amongst cool vintage shops and organic grocery stores in Brooklyn. It's indeed a tiny spot, but such a gem! I was instantly charmed by the old books, fun photos, and 1940s Big Band music playing throughout the cafe.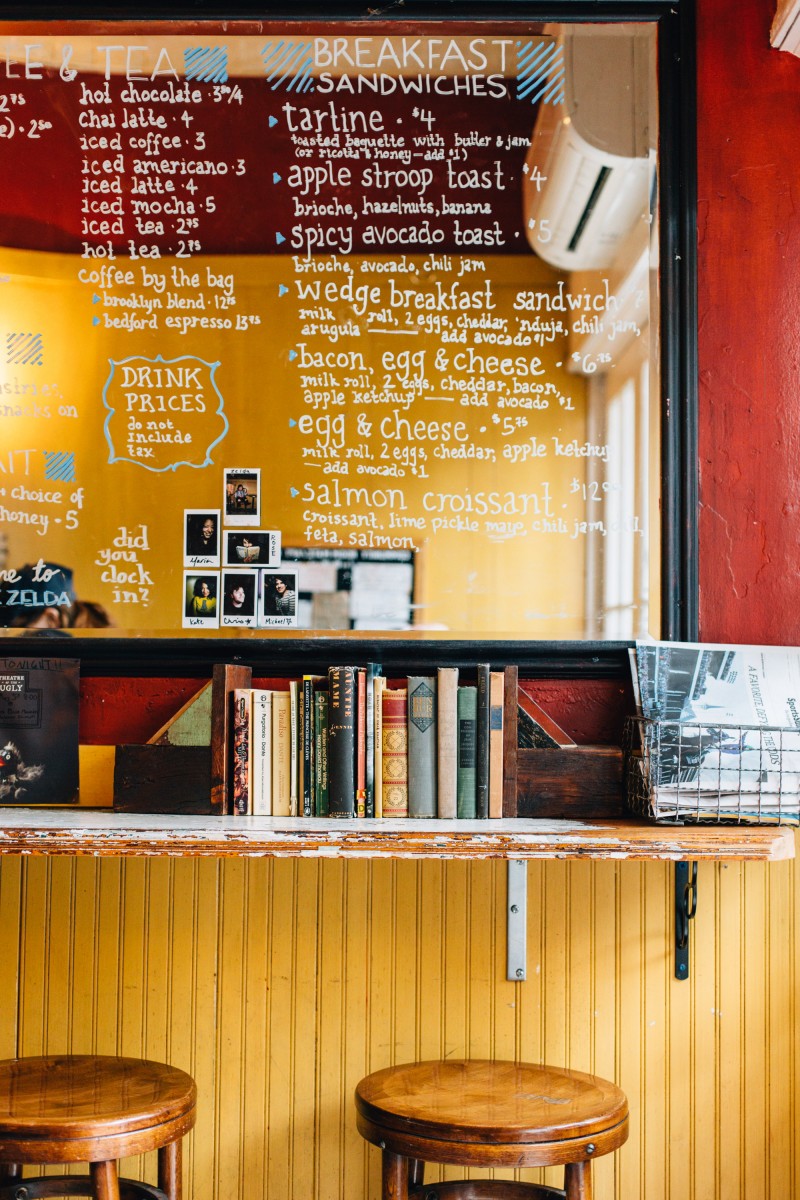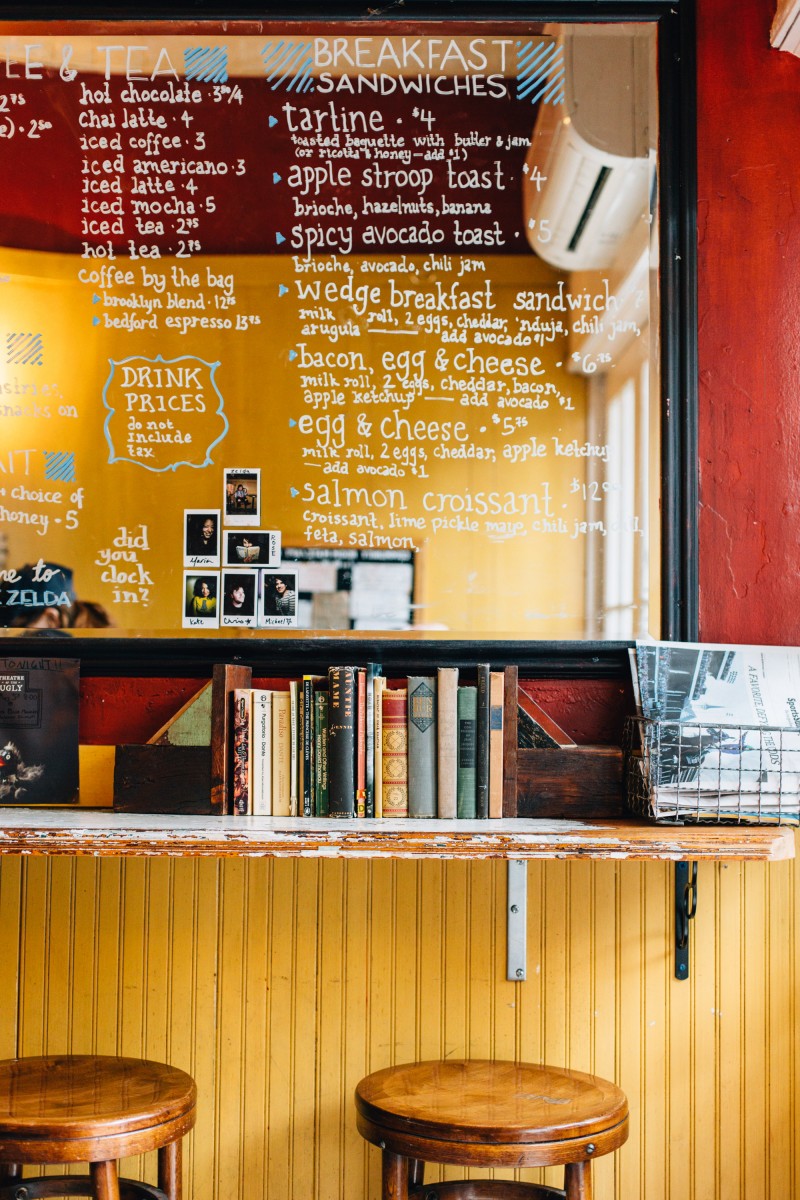 I arrived pretty early (and by early, I mean before 9:30am) on Sunday and just beat the crowd! By the time I sat down it was a full house.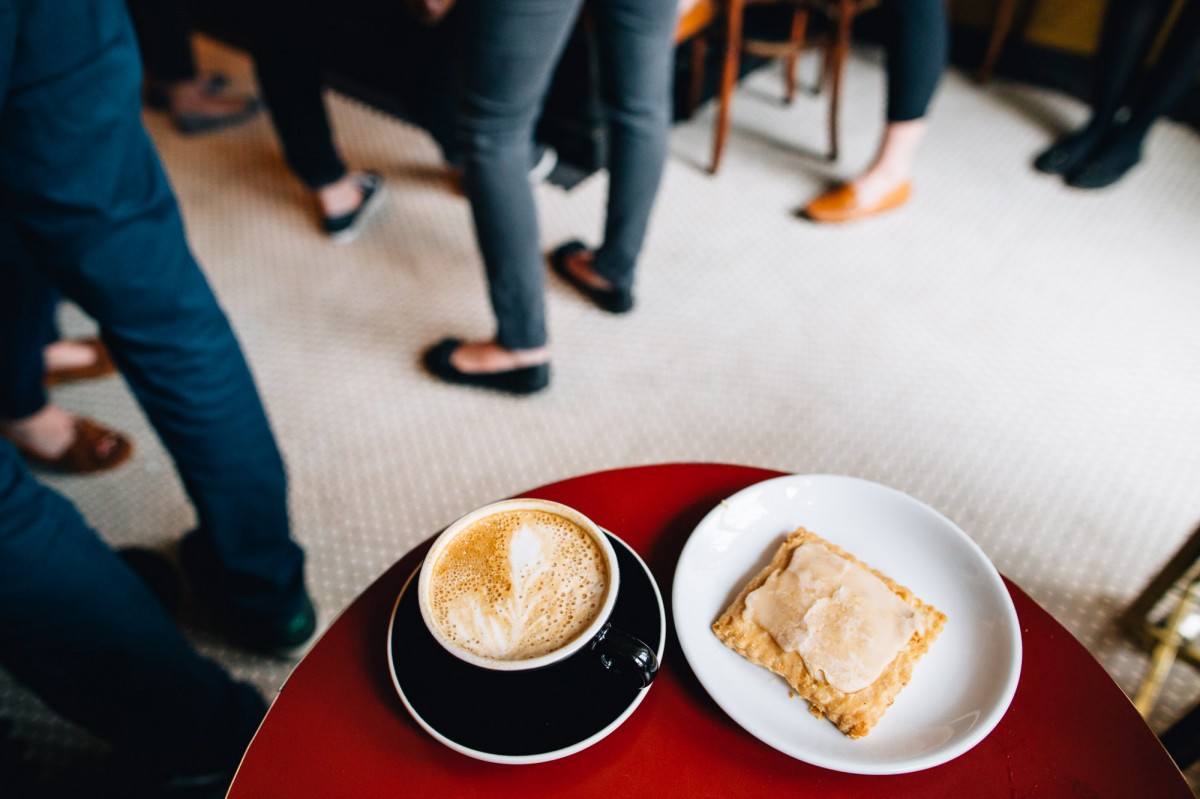 Now this was total coincidence (or was it?), but my dream dog – an apricot colored Labradoodle – arrived during my visit! Thus I loved Little Zelda that much more.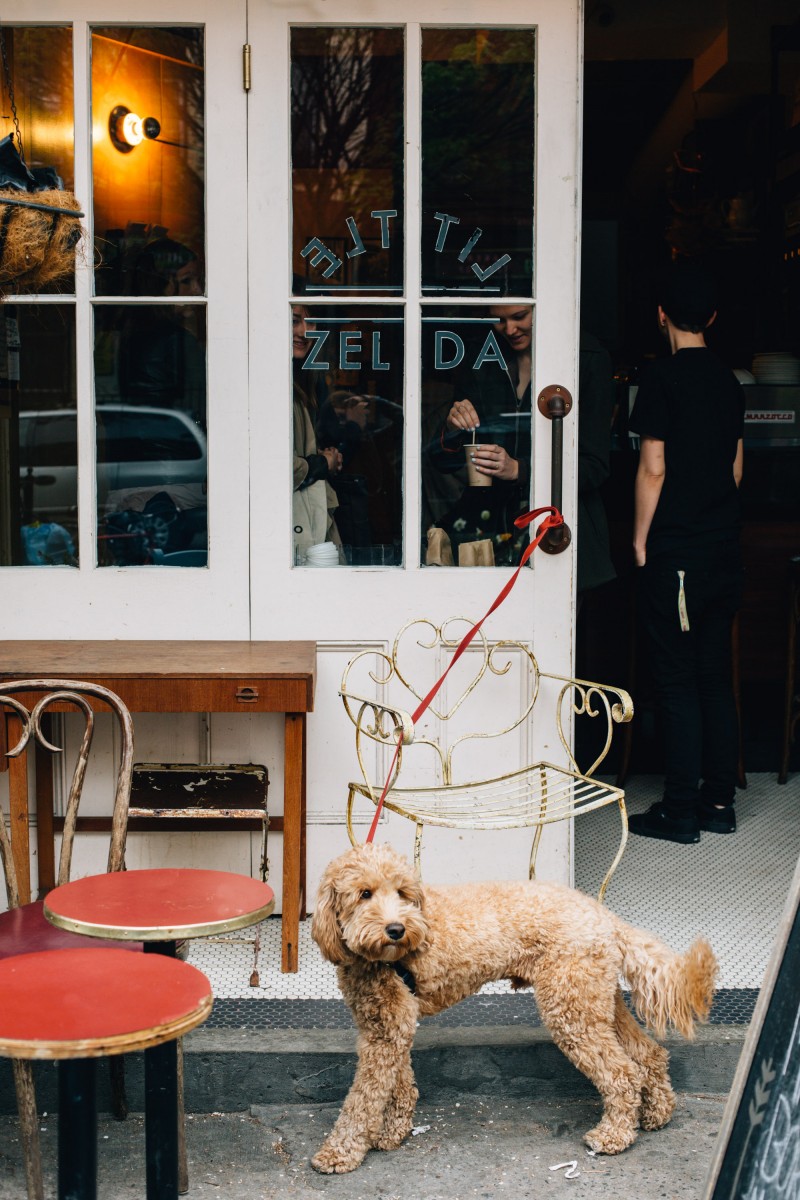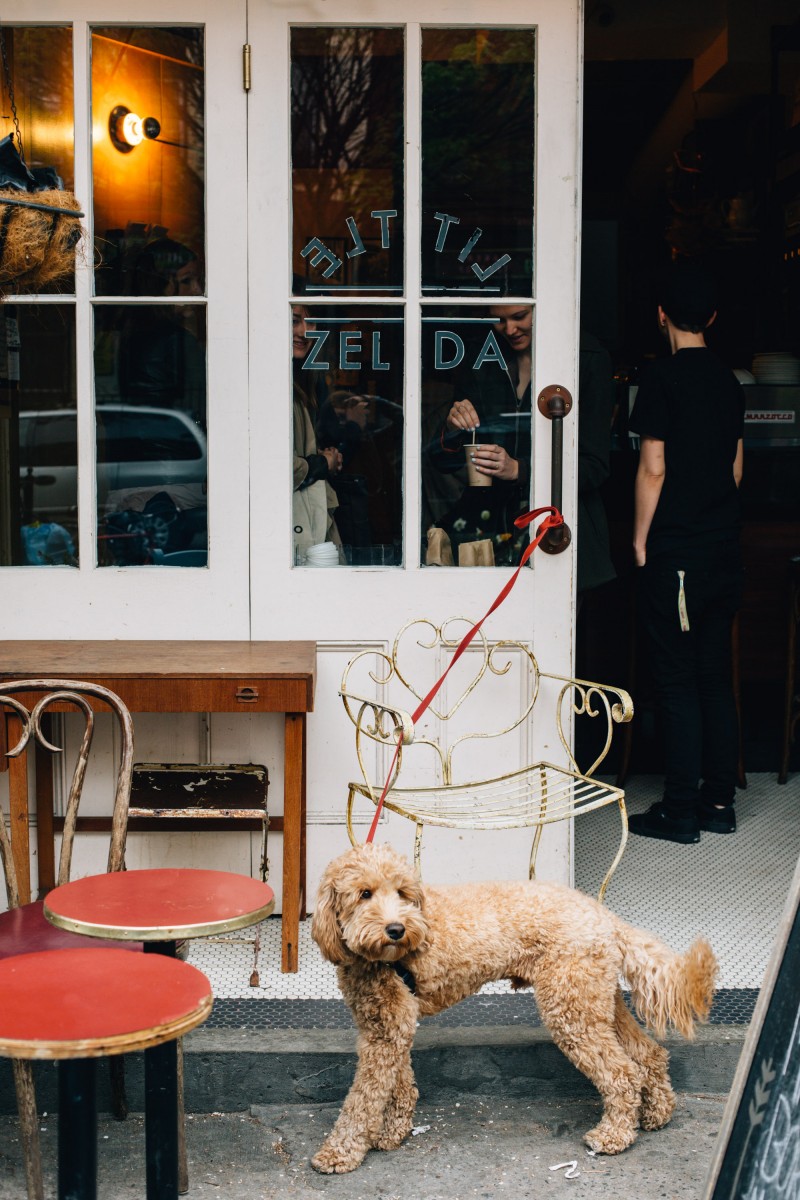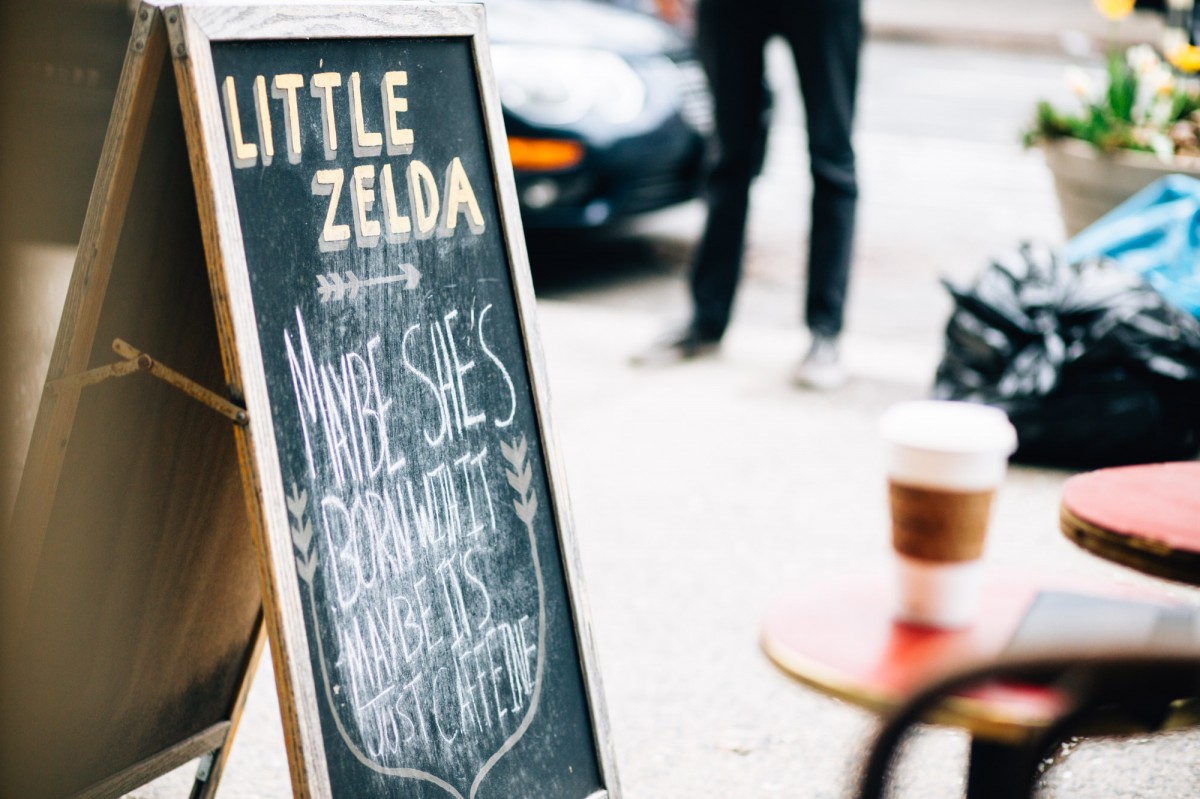 Major props to my good friend Jeff (aka Studio DIY's other half) for recommending Little Zelda to me, and for insisting I try the homemade Pop Tarts. I'm not normally a pastry-for-breakfast person, but I trust Jeff's excellent taste 110% – and this warm lemon Pop Tart was incredible.
One more of my wonderful dream dog…and Little Zelda, of course!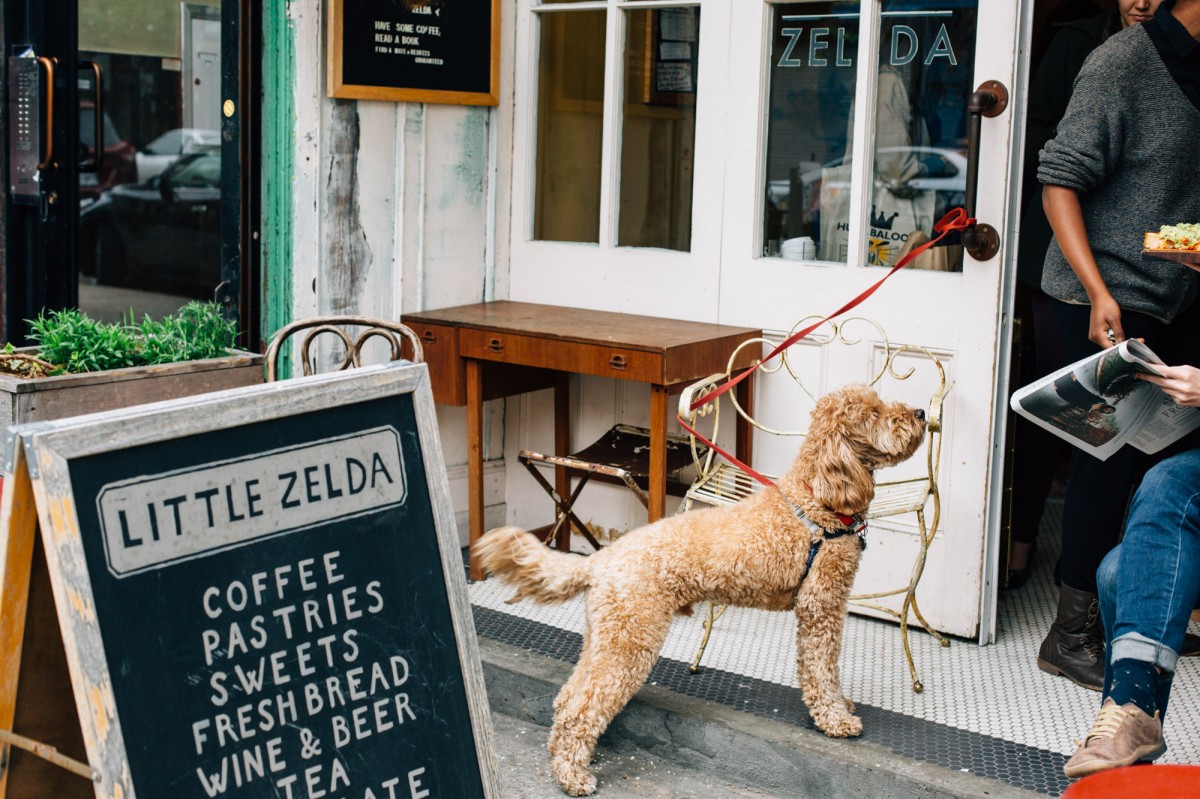 Brooklyn is saturated with amazing food, but I'm so glad I came to Little Zelda! I can't wait for a return visit soon.
[addtoany]
Yum