Today starts the beginning of Ms. Mary Costa writing for us at GMS. We're excited to have her as a more regular part of our team. Mary took our header shots, our beach kitchen shots, everyone's head shots on the site, and will be taking more photos of us this year, too. We hope you enjoy her adventures in everything sweet and caffeinated!
Hello! I'm ridiculously excited to be the newest member of the GMS team. After years of working alongside Garlic, My Soul with photography projects, I couldn't hold out any longer and asked Jennie and Corelyn if I could join in their fun. I'm going to be honest with you here – aside from baking, I'm really not much of a cook. This is, after all, a cooking blog…so I'm a bit embarrassed to put that in writing!
That said, I love to eat. Sweet & Caffeinated is a marriage of my favorite things – coffee, dessert, and breakfast. I'm going to feature a different establishment every month and show what it's like to be a caffeine-addicted foodie without being a chef.
To start out, I'm bringing you to LAMILL Coffee in Silver Lake. This place is renowned for its impeccably roasted coffee and high-end ingredients. It's tucked away on Silver Lake Blvd, making you forget you're in one of the biggest cities in the country.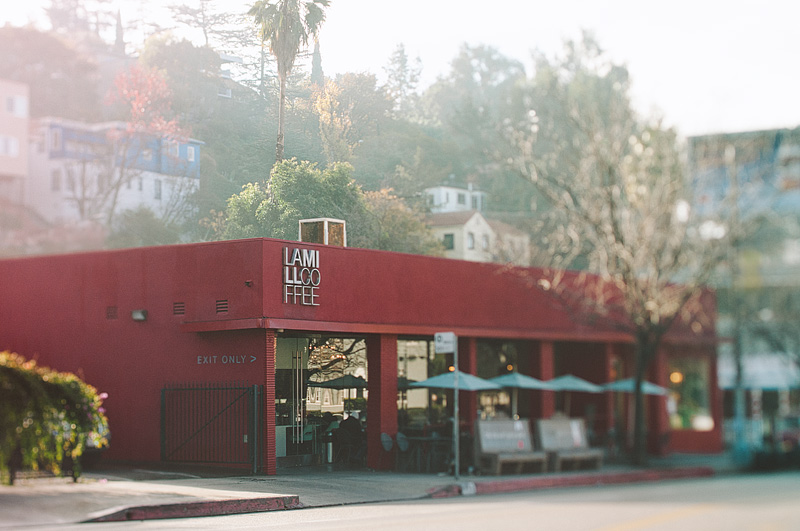 Loving this classical-meets-modern look: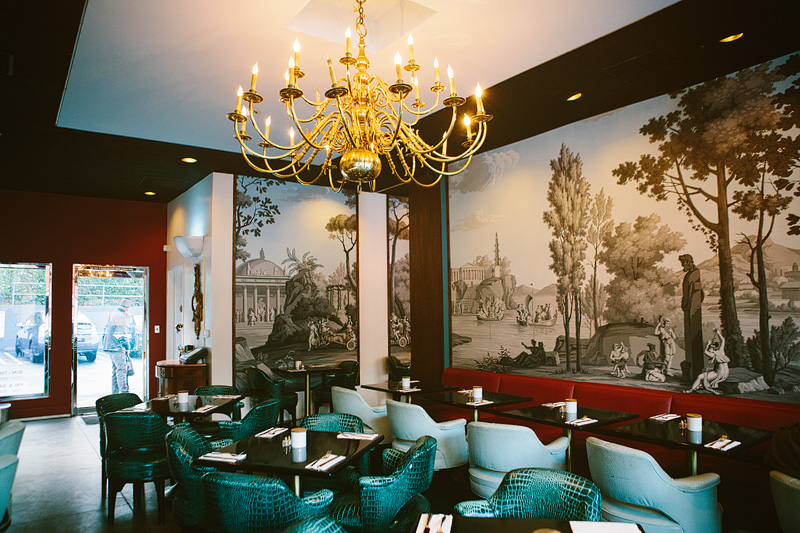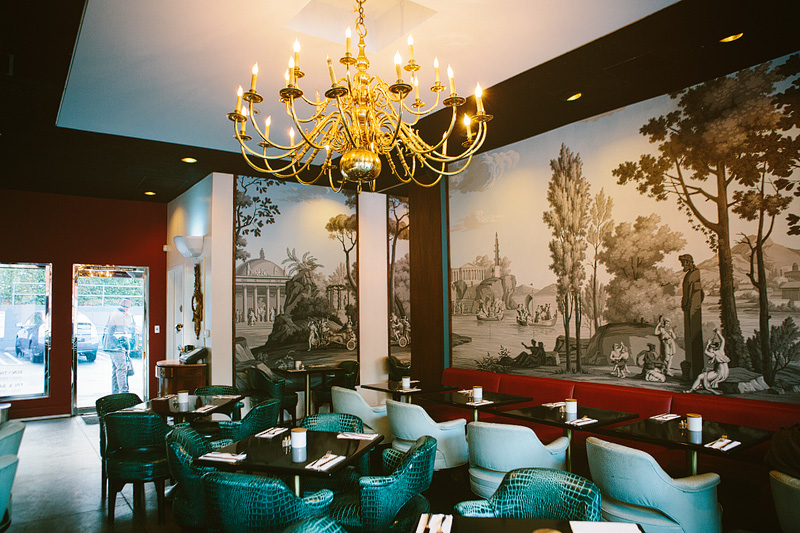 I cozied up with a book and this adorable vanilla latte (one of my favorite standbys). It had a nice balanced taste and wasn't super sweet. Extra points, of course, for the foam heart. How do they do that?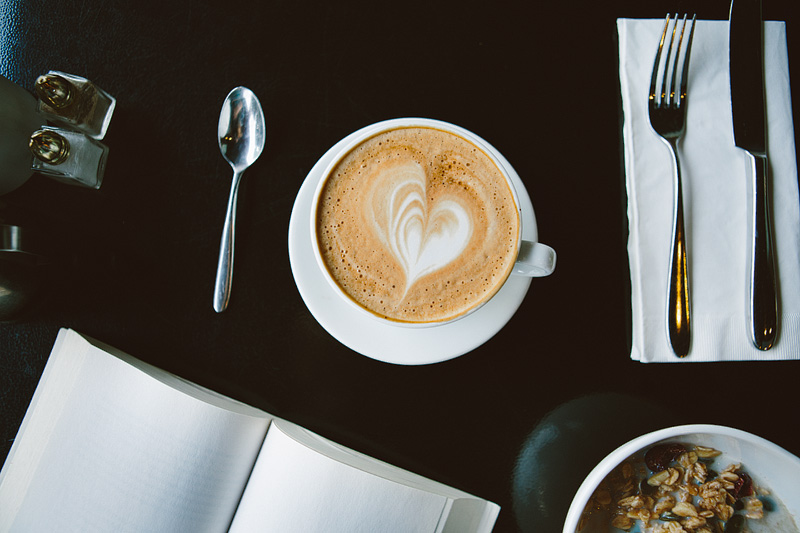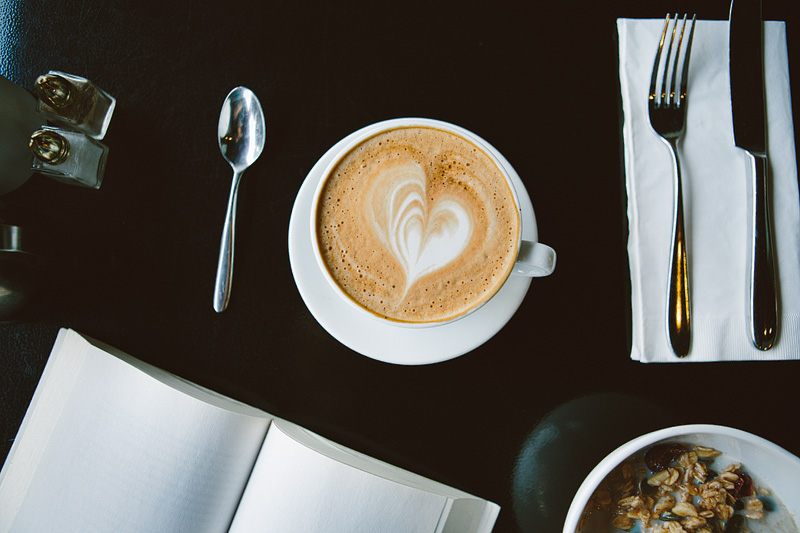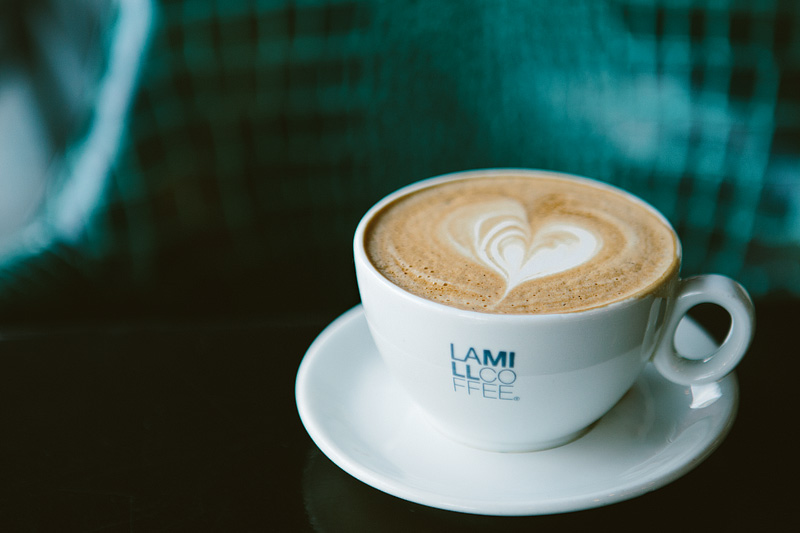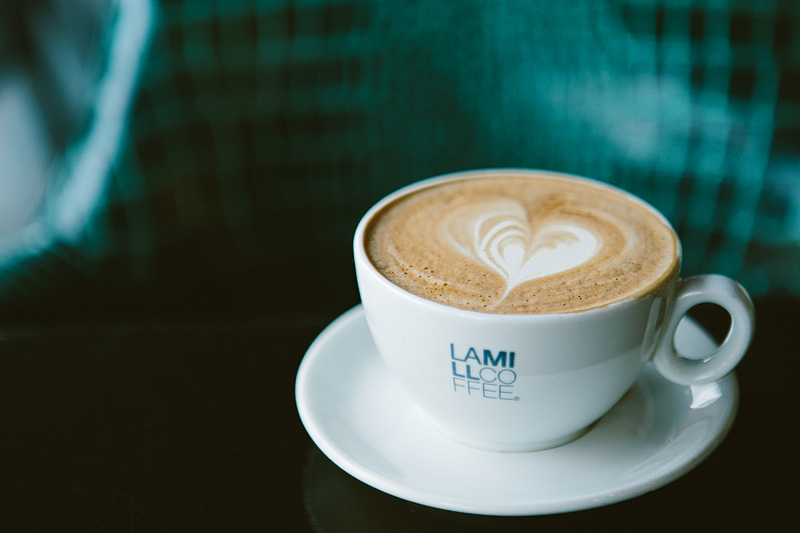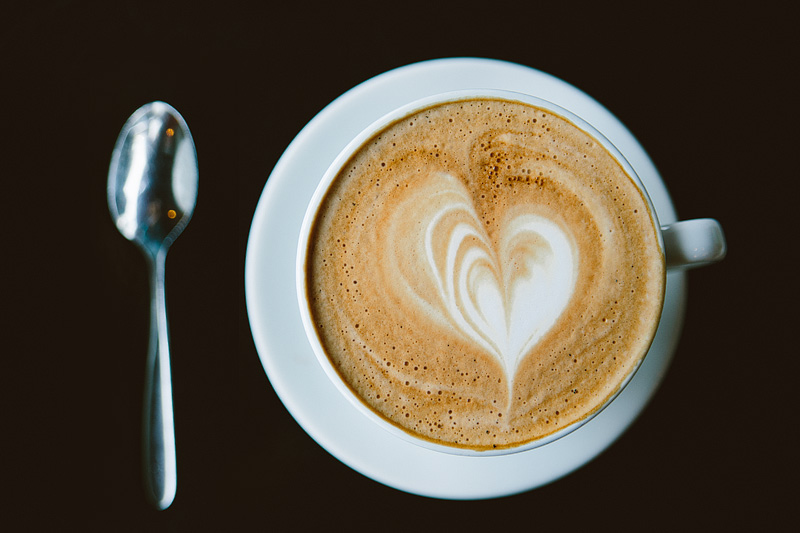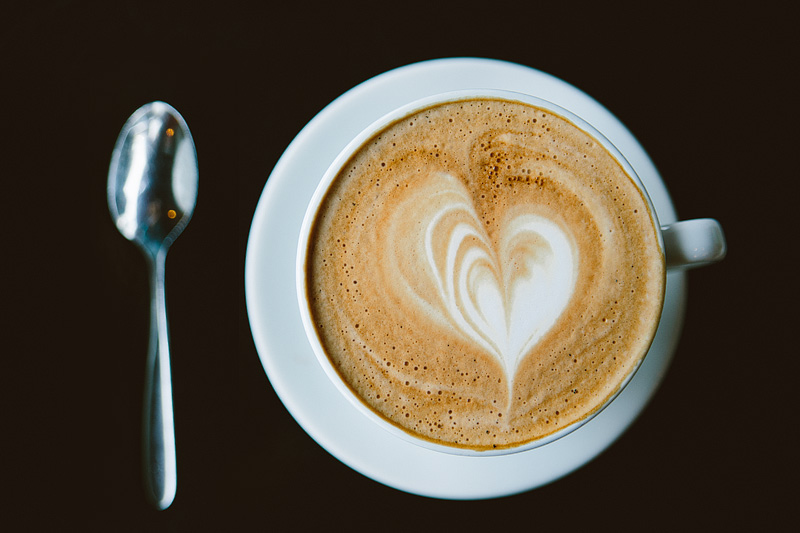 While the latte was tasty, the real show-stopper for me was the homemade granola. It was full of nuts, dried fruit, and tasted of fresh cinnamon. Definitely one of the best granolas I've ever had!  I devoured the whole bowl.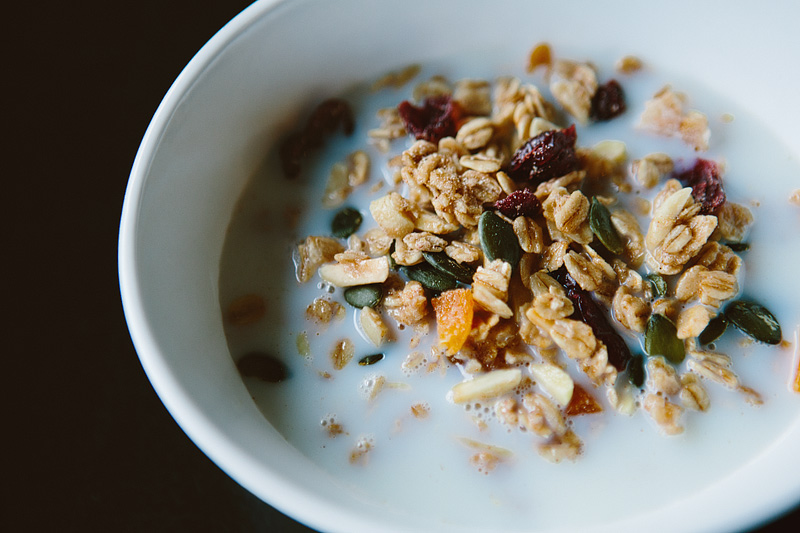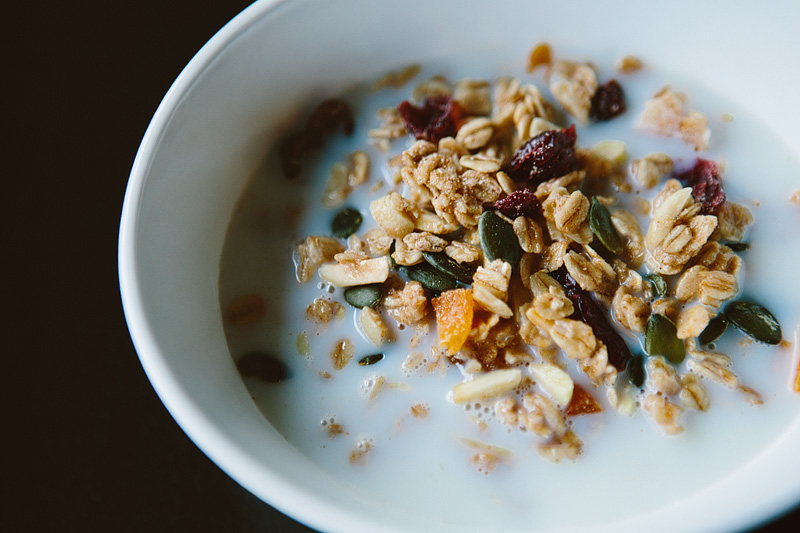 It was a perfect, peaceful beginning to a Sunday morning.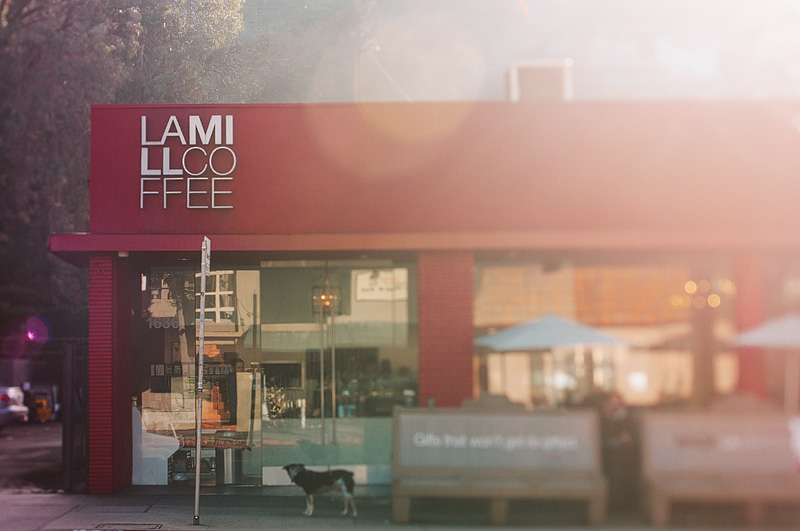 How did you start your Sunday?
[addtoany]
Yum