Hello friends! I leave tonight for the first leg of my two month east coast photography adventure, and I couldn't think of a better way to say farewell to LA for a bit than to visit my favorite vanilla latte spot. That brings us to Coffee Commissary in West Hollywood! I first discovered this small minimalist gem while meeting friends for a brainstorm meeting several months ago.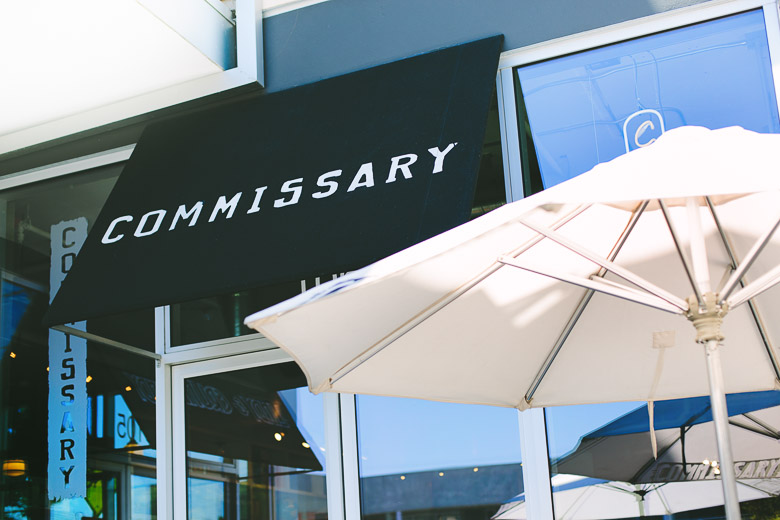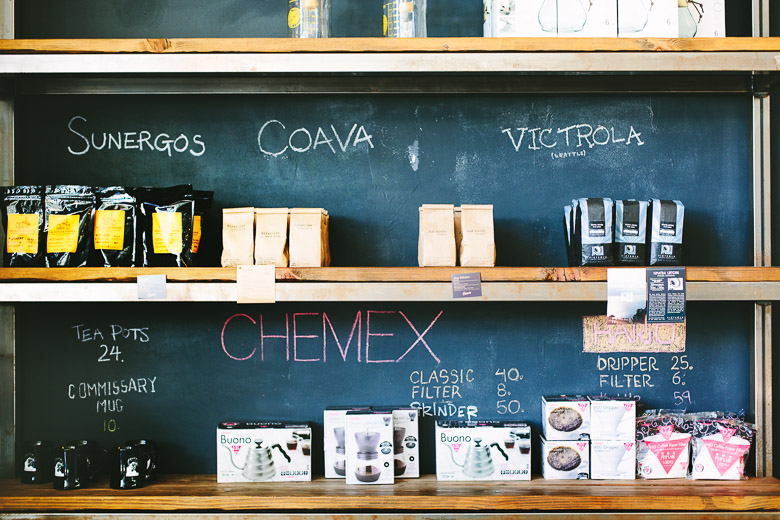 A major perk – Corelyn and I now live a mile away from Coffee Commissary. My life is full of joy and delicious vanilla lattes!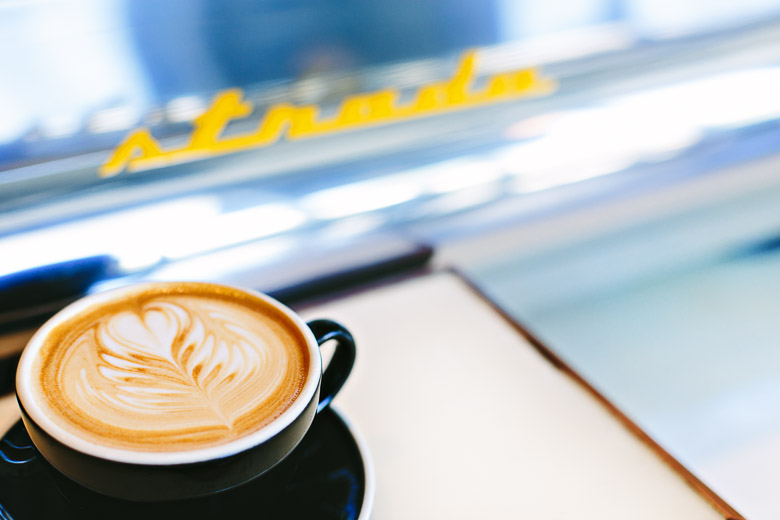 I picked out an unassuming chocolate chip cookie to accompany my super smooth, deliciously sweet beverage. Oh myyyy. Now, I love a cookie…but this cookie?! SO GOOD. Melty chocolate, perfectly soft…bliss.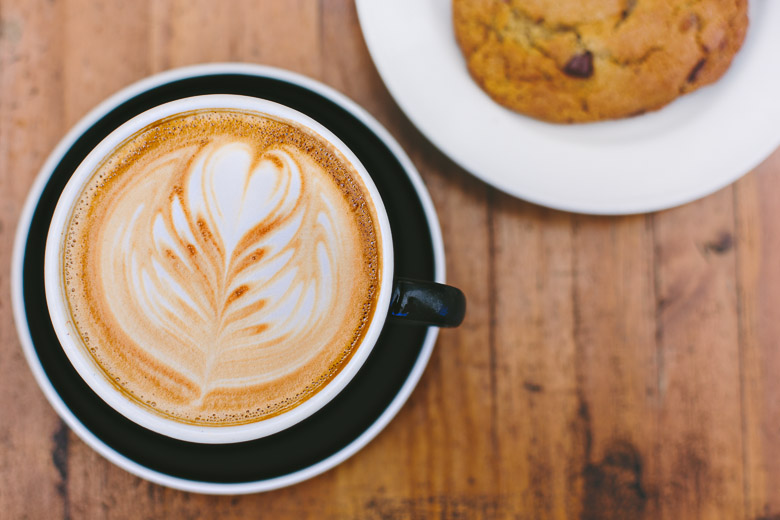 Forewarning – if you find this vanilla latte nearly as delicious as I do, it'll be gone far too quickly!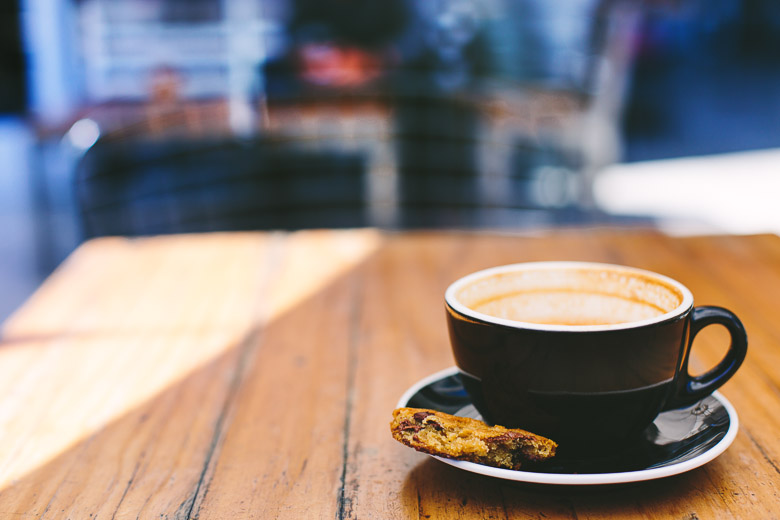 Coffee Commissary recently opened in Hollywood too, although I haven't had a chance to check out the new location just yet. I'm so glad I was able to visit the WeHo location before I left Los Angeles! Stay tuned for some New England Sweet & Caffeinated posts in the upcoming months!
Yum