Sunday mornings are my favorite for a breakfast that's out of this world. Saturday mornings are owned by soccer, but on Sundays the pace is slower, and time seems to stretch further. Usually, I end up with an egg sandwich with avocado, before heading to, or when I get back from, the farmer's market. But every now and then when I don't make it to the farmer's market, or when I get ambitious and get up early, I get to make some baked good that can last me the boring week during which I normally have Cheerios and yogurt.
Enter muffins. A few weeks back, I woke up early and decided I wanted muffins. And I happened to have everything I needed for the Barefoot Contessa's tri-berry muffins. They're from the "At Home" cookbook, in case you have it at home, and are easy peasy.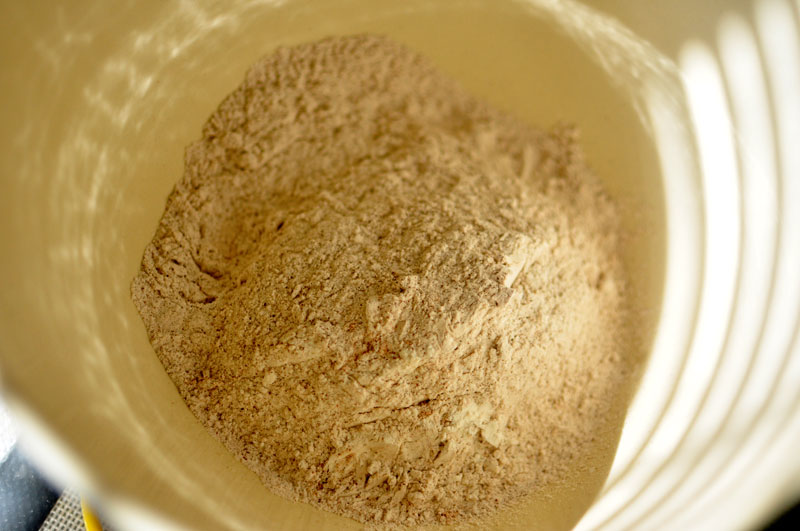 First, take three cups of flour, a tablespoon of baking powder, a half teaspoon of baking soda, a half teaspoon of kosher salt, and a tablespoon and a half of cinnamon, and sift 'em all together.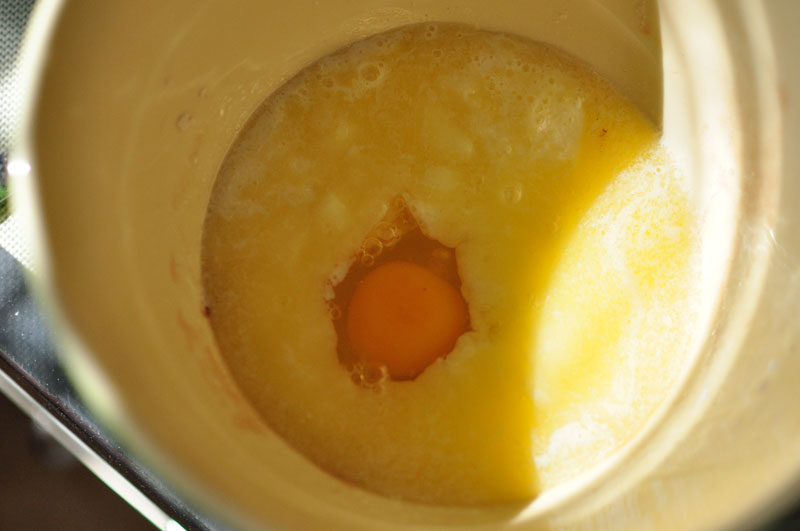 In another bowl, combine a cup and a fourth of milk, a couple of lightly beaten eggs, and two sticks of melted unsalted butter.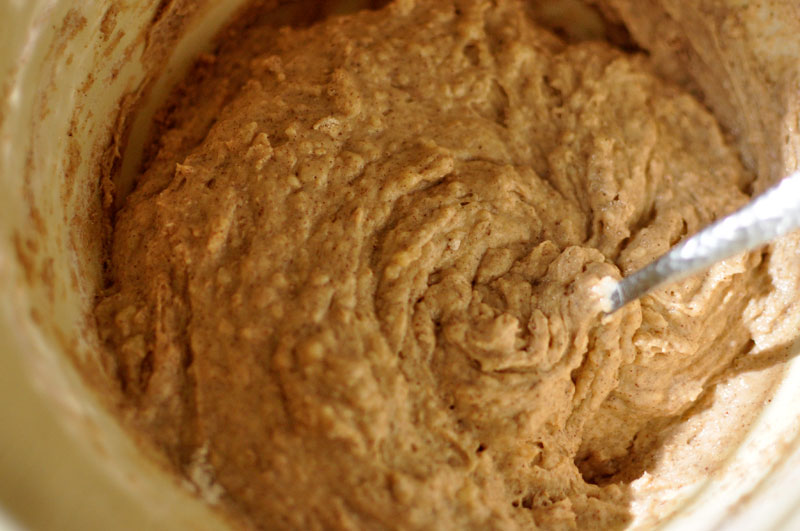 Then, add your wet ingredients to your dry. Stir until just combined (see above) but don't over stir.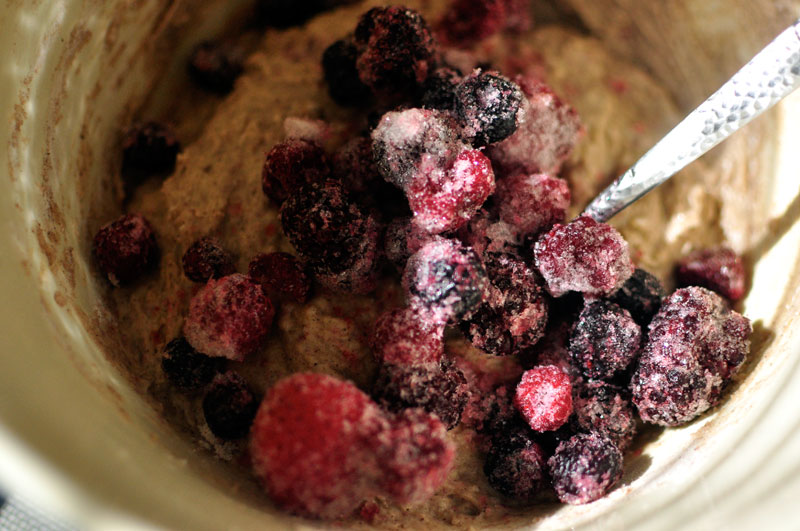 Then add your berries. I added frozen berries because I didn't have fresh ones, but it still worked out, don't worry.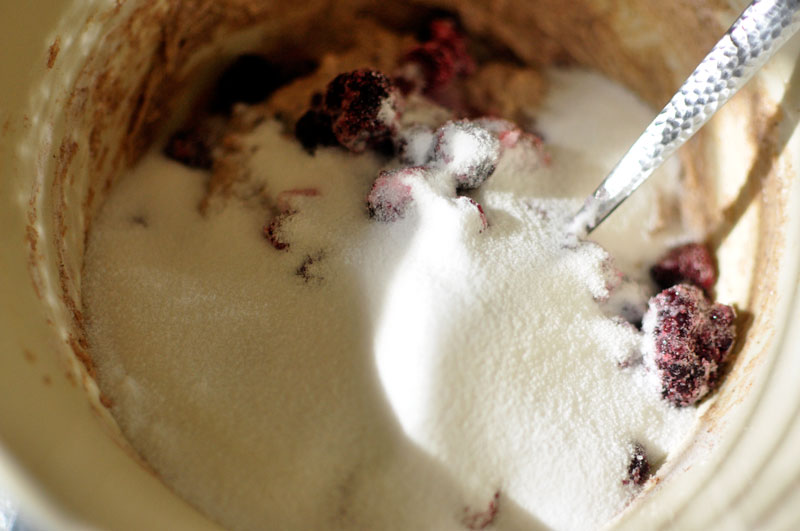 You're also going to add your sugar at this point. Which I know, it's weird. Ina says it was a providential mistake that has since changed the fate of these muffins. Trust her.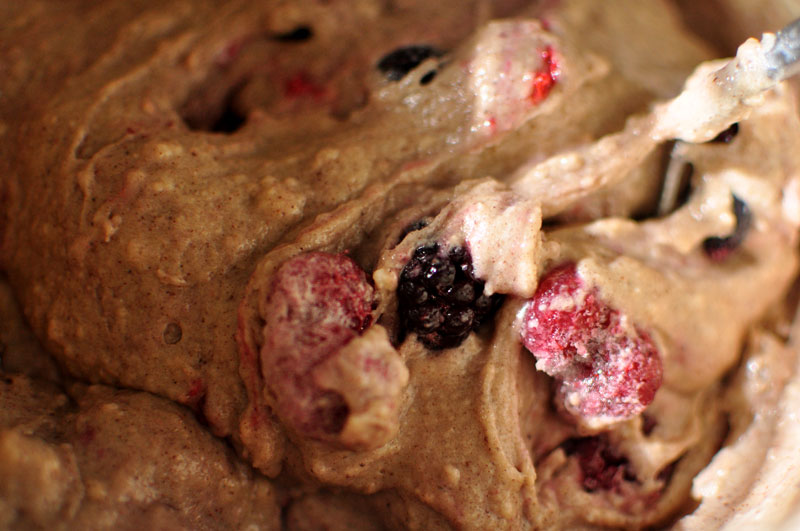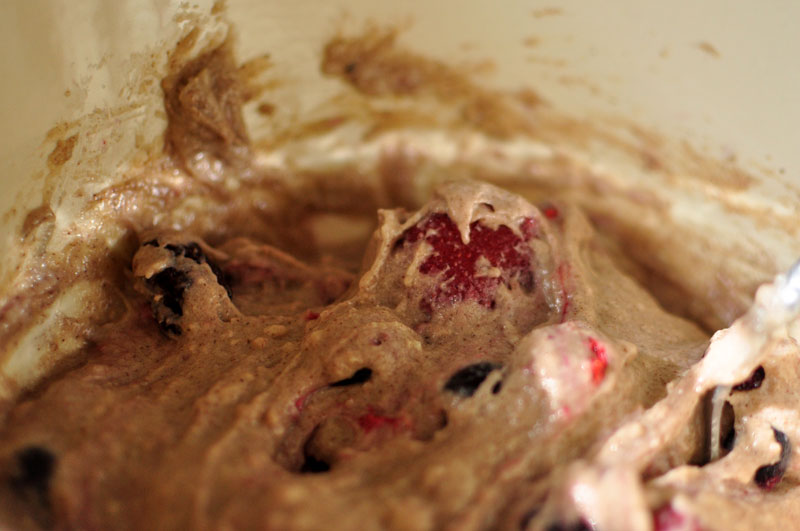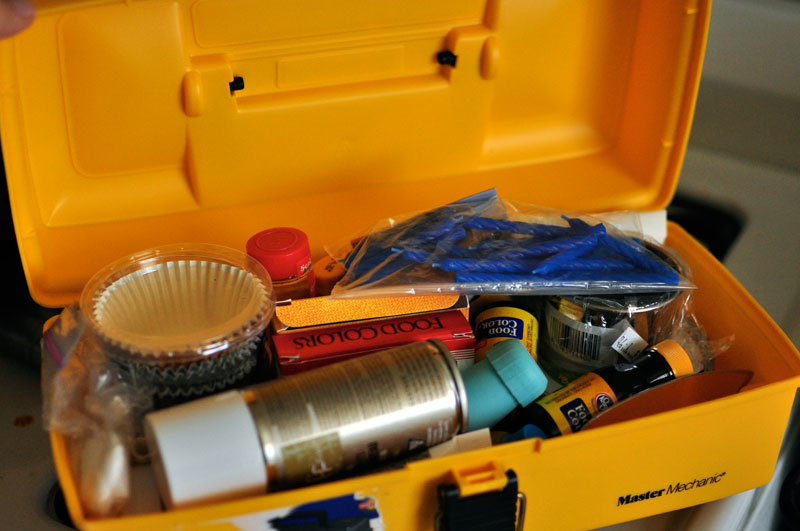 I would like at this point to show you a secret weapon I now have in the kitchen. Previously, I had a lot of my stuff in the cabinet, which would always spill out whenever I opened the door…enter Jeff, an old tackle box, and a brilliant idea. Now all of my baking supplies are found in once place: muffin tins, food coloring, candles, maple extract…and so, I had to pull it out to line my tins!
Fill your muffin tins, and pop them into the oven for about 23 minutes.
Beautiful, wonderful muffins. All mine! Well…Jeff could have one, too. I guess.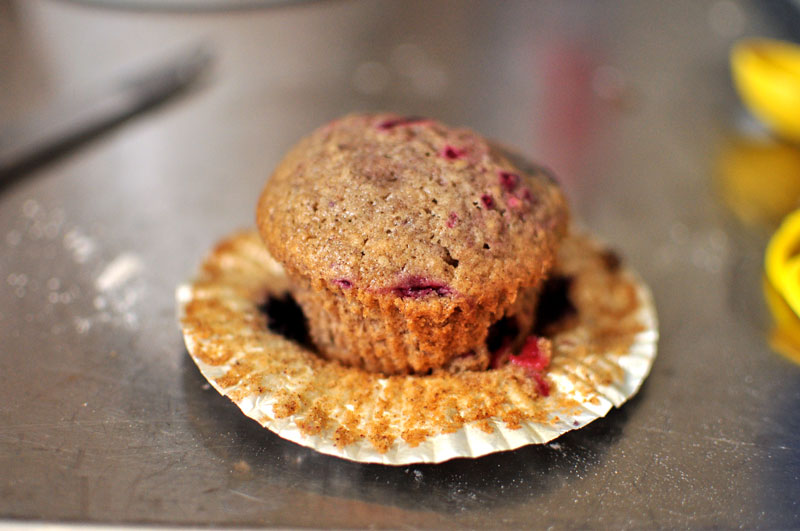 Just look at this!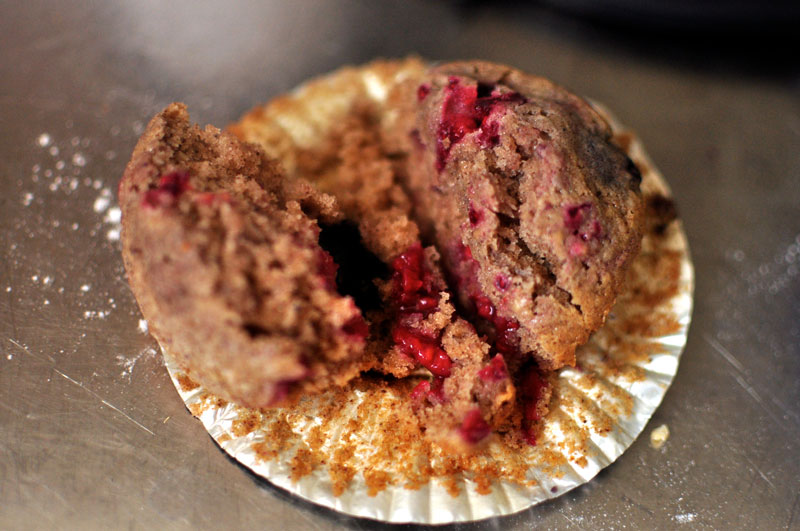 All mine…until Jeff wakes up!
Yum