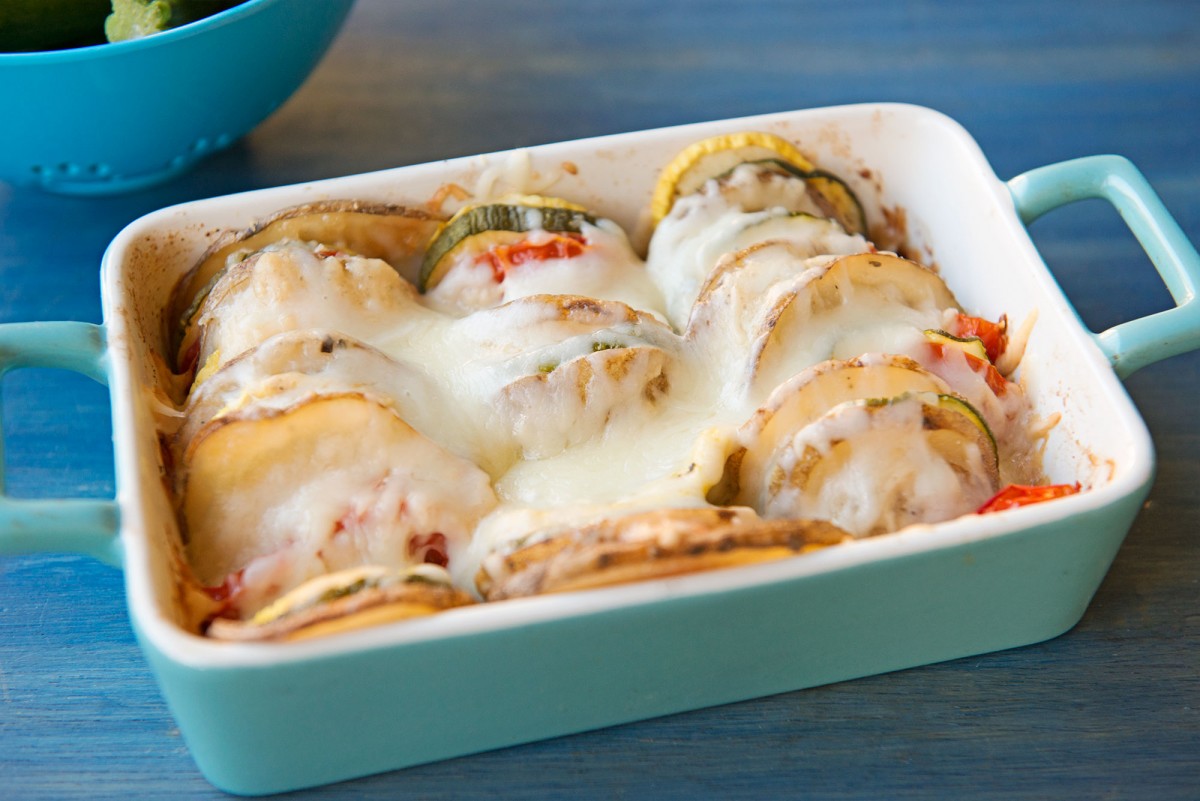 It is getting to be the end of summer and we decided what could be better for the transition between seasons than a last hoorah summer veggie tian.  What's a tian you ask?  A tian is more or less vegetable casserole usually topped with some cheese. Yes, please!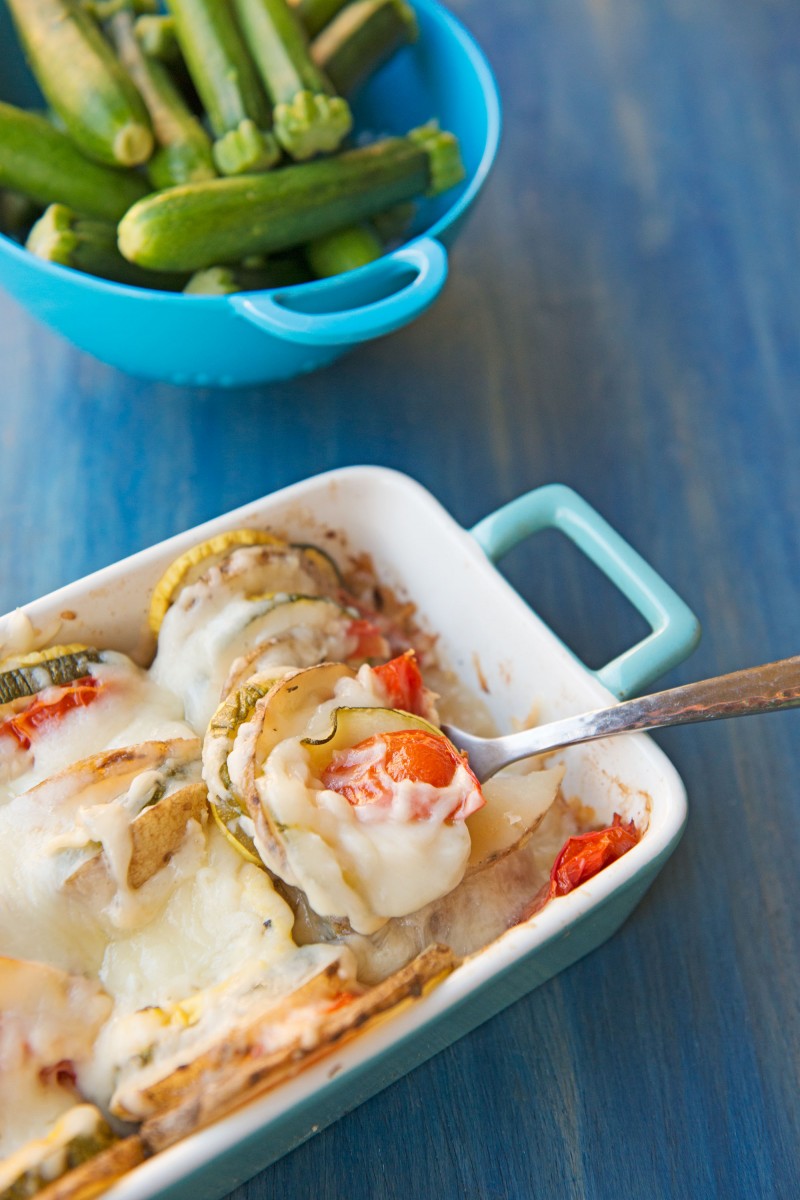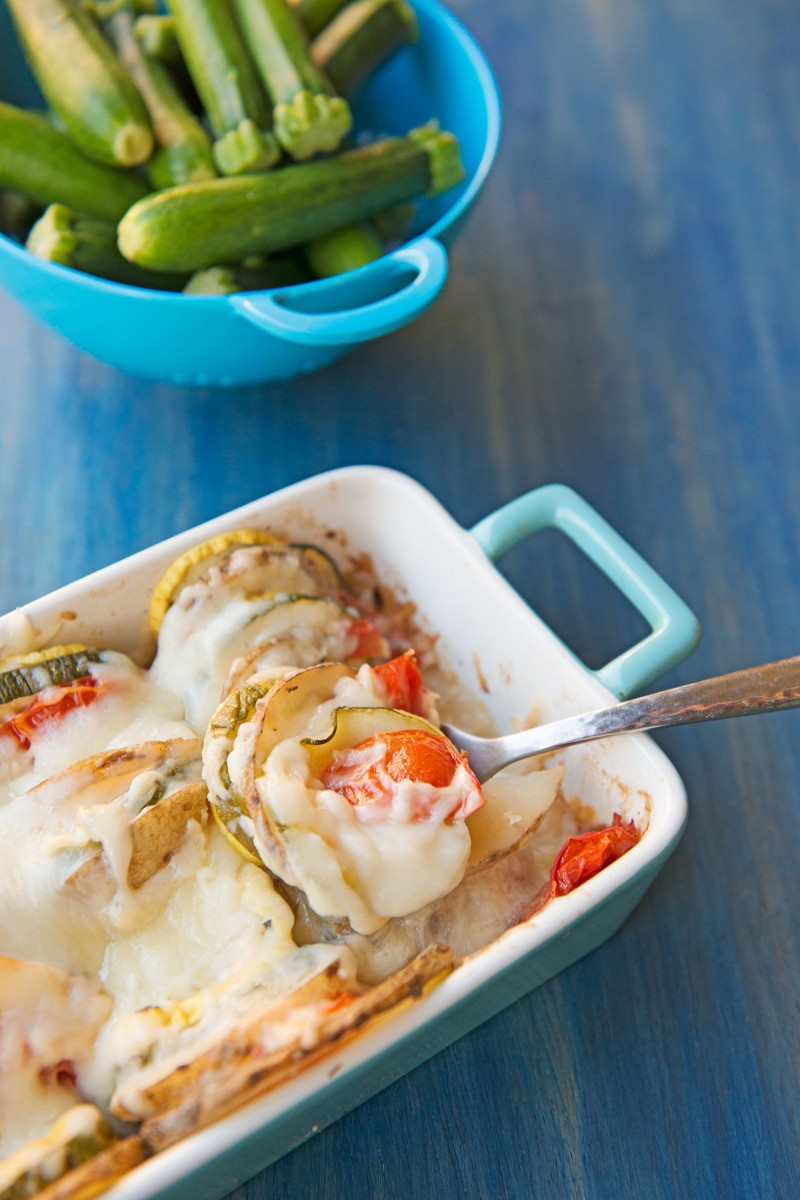 We found this recipe inspiration through Pinterest and were very please with the result.  It is quick, easy, and just straight up gorgeous.  The original recipe called for Italian cheese, salt, pepper, and thyme, when all was said and done we thought it could use a little jazzing up.  For second and third helpings we added cheddar cheese, bacon bits, and dare we admit, Tapatio.  Roast the veggies for 30 minutes at 400 degrees covered with foil, then remove the foil and bake with the cheese topping for an additional 15-20 minutes.
The ingredients for the tian are versatile, using the plentiful summer squashes, and they can handle whatever toppings and groupings you want to throw at them.  It's a great recipe to experiment with.
What's your favorite end of summer recipe?
[addtoany]
Yum