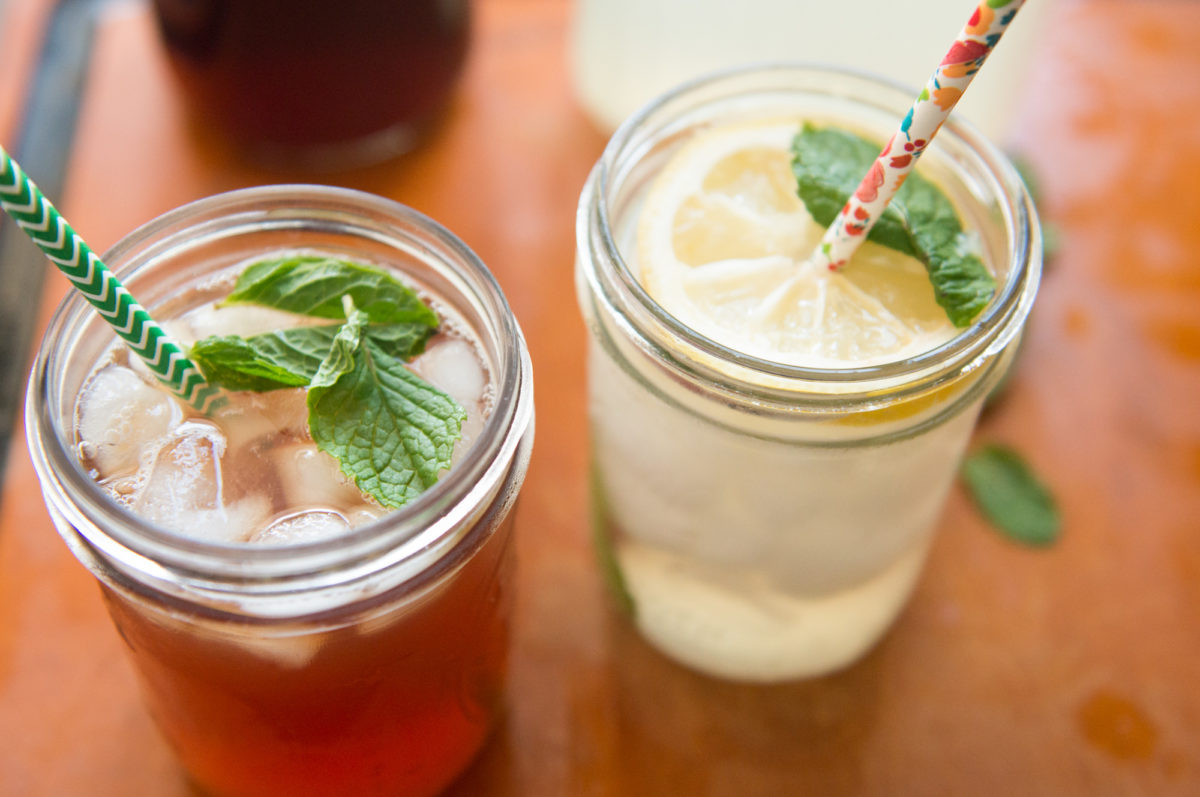 Is it hot where you are? Here in LA, the heat has been creeping above 100 for several days, and then yesterday the heat wave broke (haha, and was 95 instead of 108.) It's always a challenge to get enough water around these parts, especially when there's cold beer in the fridge and sugary teas calling my name – or better yet, a really cold juice! Which is great and all, but I was in need of something I could sip without feeling too guilty to help me drink more!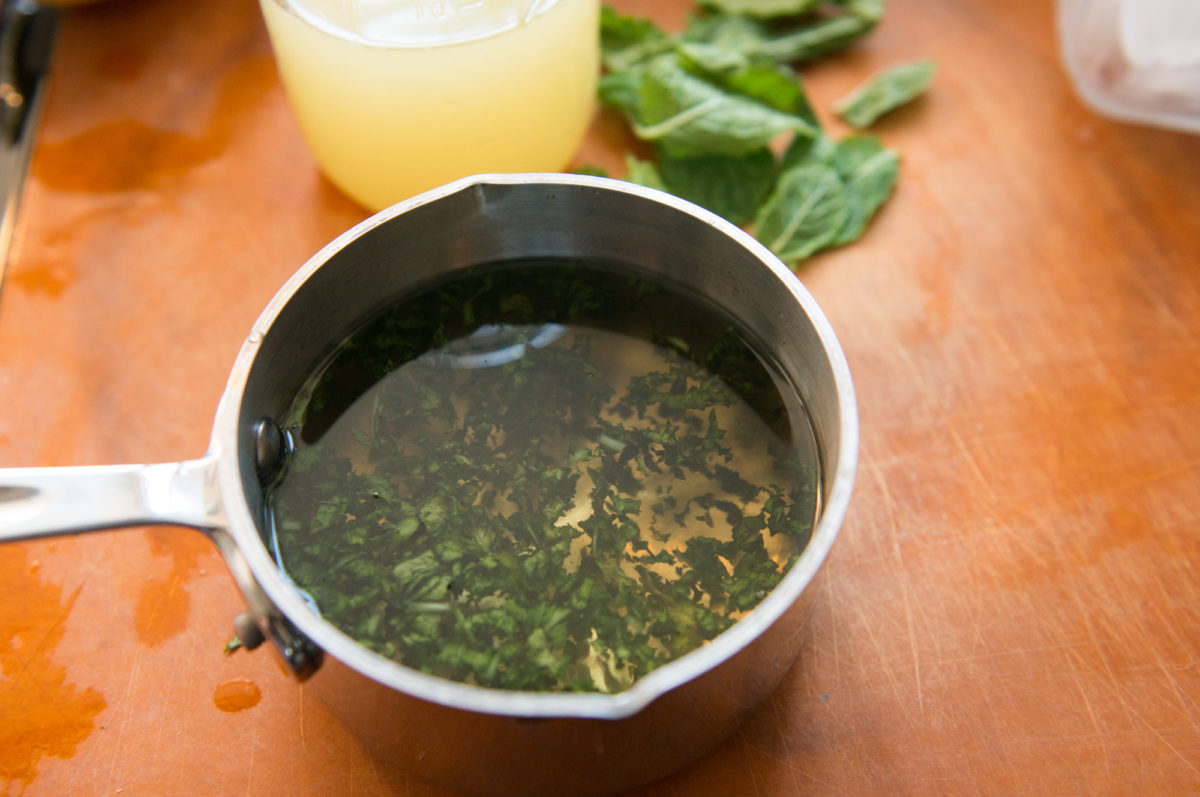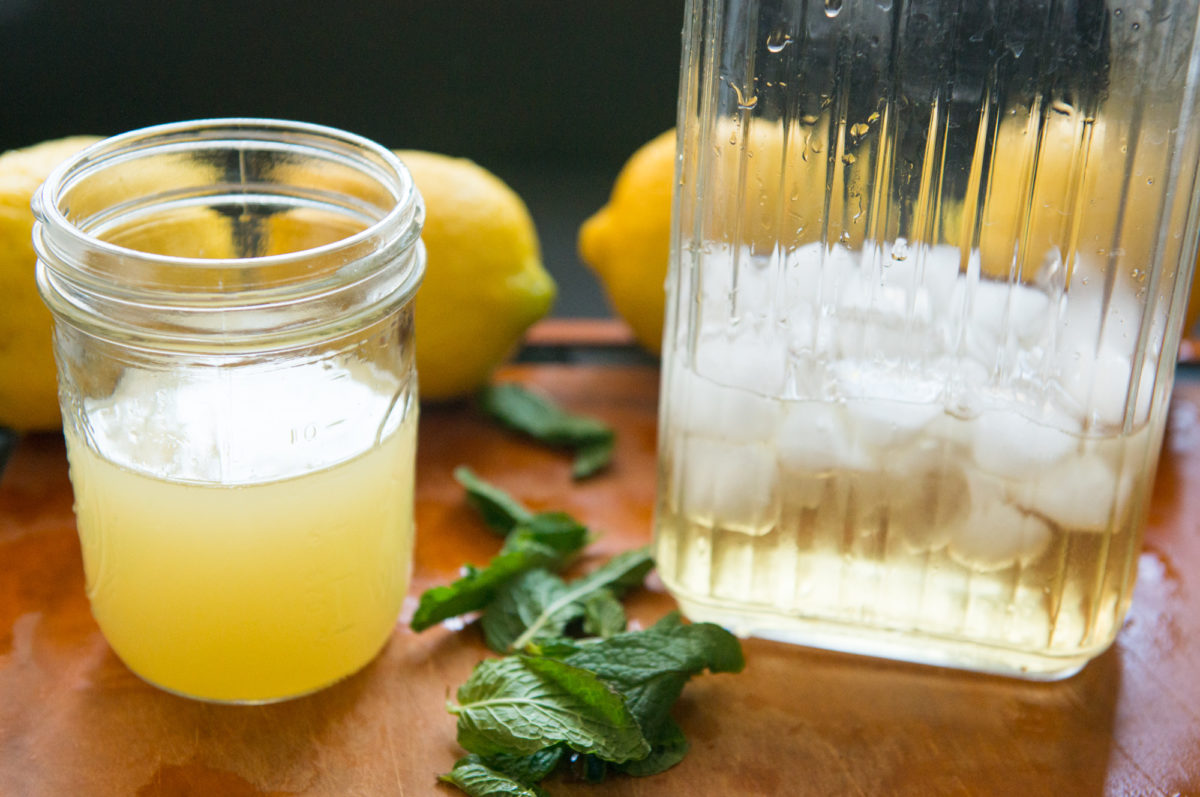 Enter this Mint Lemonade, paired with some Mango Black Iced Tea, with of course some mixing for good measure. Because who doesn't like an Arnold Palmer? Plus, going halfsies means you can have more glasses of each…right?! Isn't that how it works? I'd like to think so.
I am a huge iced tea person, and could drink unsweetened iced tea at every meal. So I was happy to find the Mango Tea at Trader Joe's – a little flavor without adding any sugar – bless! To make iced tea, you just brew as usual then ice, so no recipe needed for that folks – the hardest part is the wait.
Because the tree in my backyard has been overgrown with lemons, I had to make lemonade. I added mint because there's just something so summery about mint, but you can use basil, or rosemary, or thyme, or really any herb you want to add a little something to your lemonade.
Keep a pitcher of each of these in your fridge all summer, and I promise you that your friends that come over will be happy that you've got something besides water. I promise it'll make dinner time a little more fun, and it'll make getting all the liquid you should all day easy peasy. Plus, what's better to sip on when eating a cheese plate and reading Outlander (have you guys read it? I'm really into it.) Recipe below! Tell me what you guys are drinking to keep yourself cool this summer!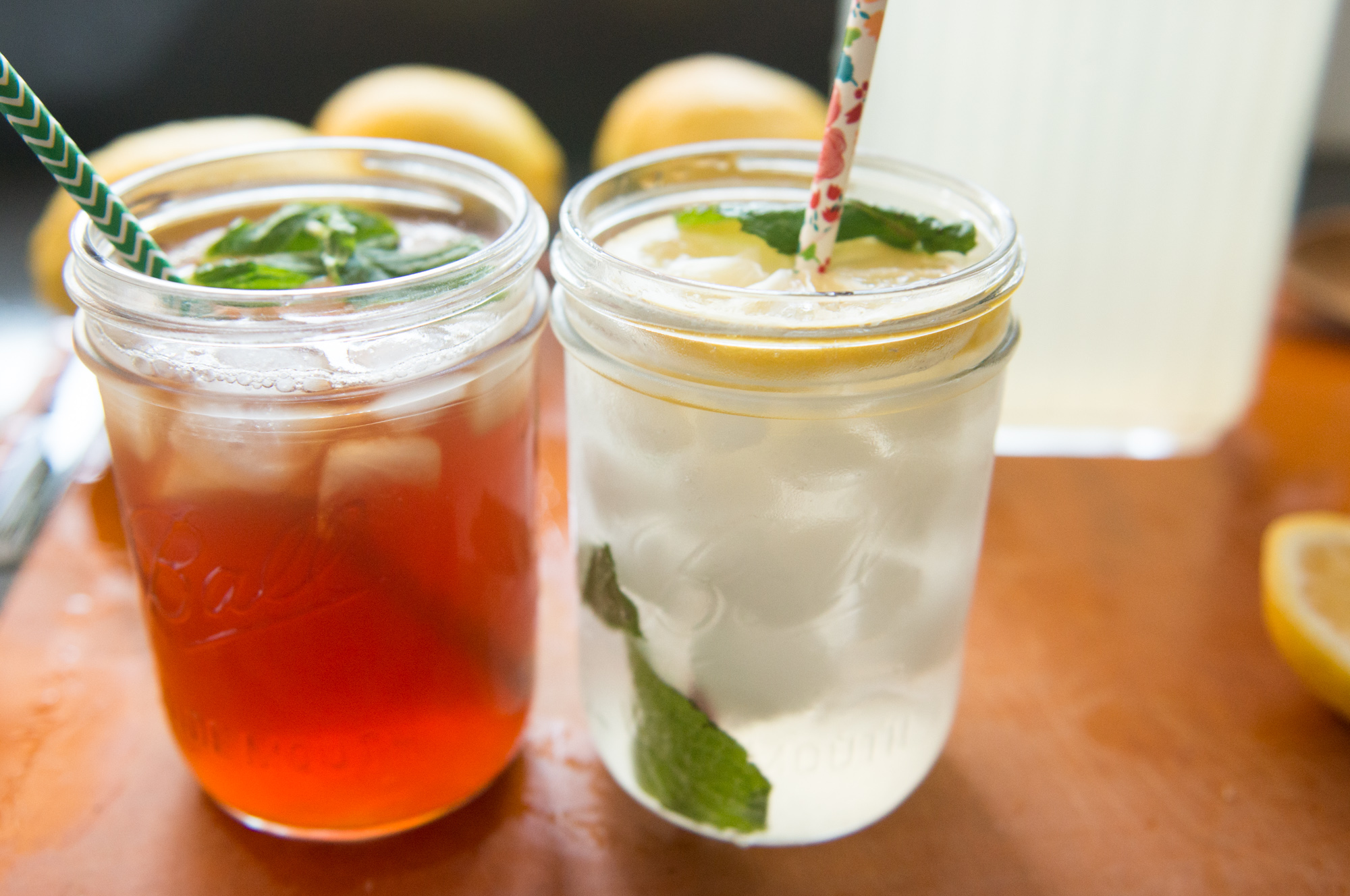 Type: Sipping Slowly
Author: Jennie
Difficulty: Easy
Prep Time: 15 minutes
Cook Time: 15 minutes
Servings: 6-8
Ingredients
1 cup sugar
1 cup water
1 bunch mint, leaves torn
1 cup lemon juice
water
Directions
Make simple syrup: mix water and sugar together in a sauce pan over medium heat, until sugar dissolves.

Add mint leaves, and turn off heat. Allow to sit for 10 minutes, then remove mint leaves, and allow to cool.

Meanwhile, juice lemons - it depends on how many lemons you have to get to 1 cup...mine only took like 3. I got big lemons, y'all.

Once your simple syrup is cool, fill a pitcher with us, then simple syrup, lemon juice, and then water to taste.

Serve cold over ice, or mix half and half with iced tea!
Yum