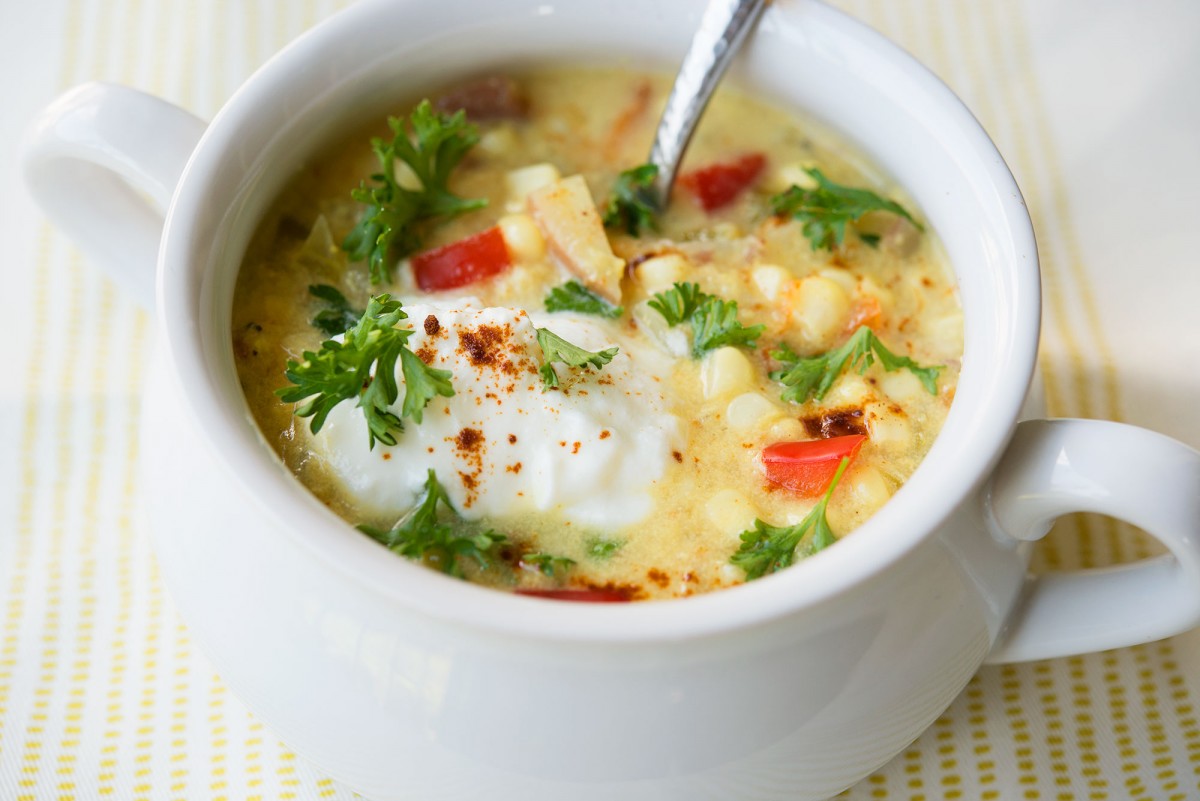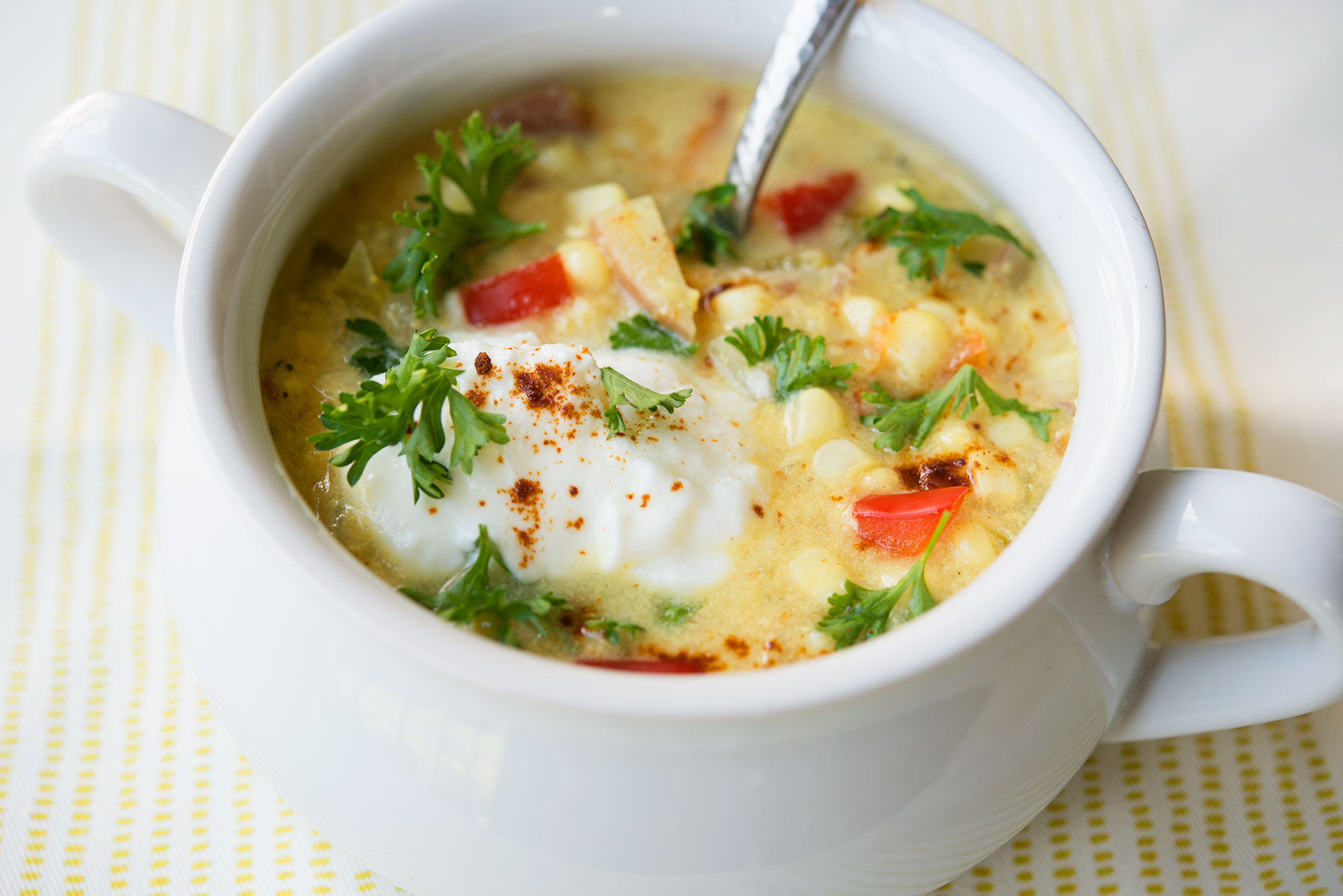 Most of the recipes we have on the blog have to do with cravings we have here in the GMS kitchen, and last week I was seriously craving some corn chowder. My friend Lauren and I (hey girl!) made corn chowder once together in a giant pot in my mother's kitchen at quantities that would have fed a small army, and I don't think I've honestly made it from scratch since that time, which could have been anywhere from 14-8 years ago (I don't remember when it was I just remember it was hot and the soup was delicious.)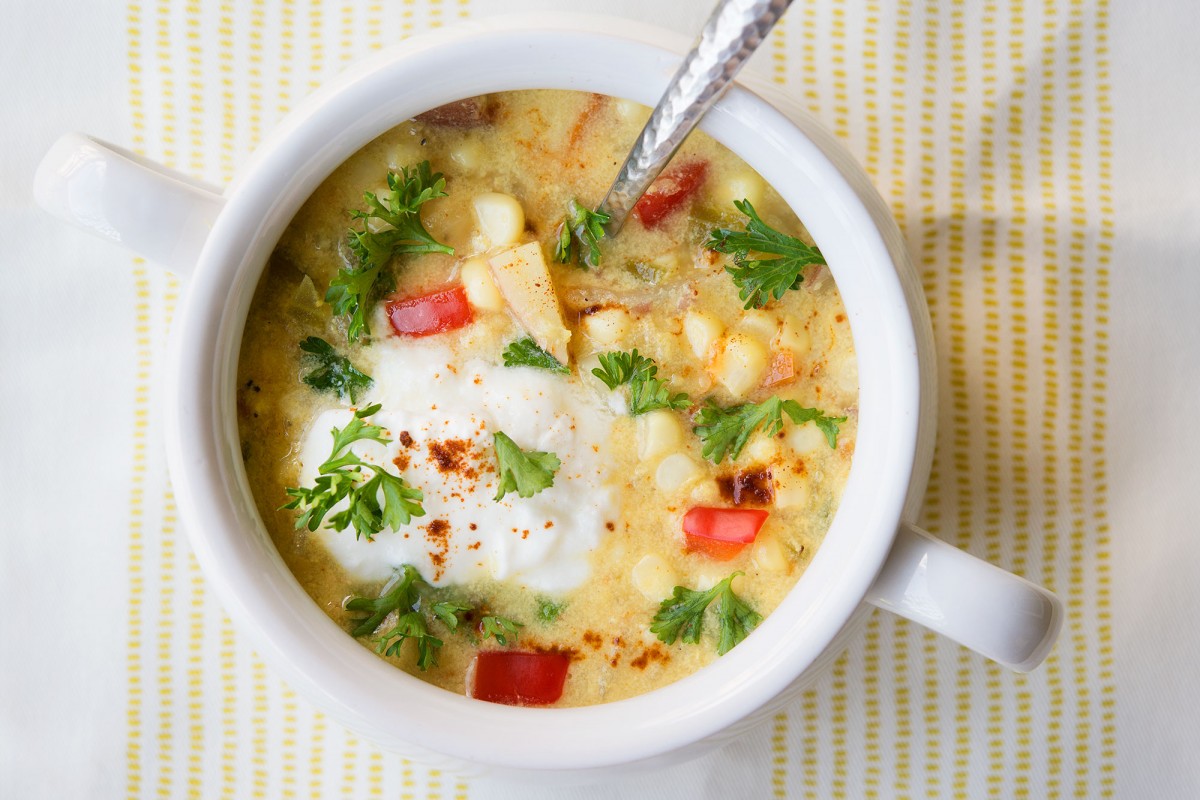 This corn chowder comes together easily and makes a big ole pot for eating in a large group or having leftovers all week long. It's easy to make vegetarian, and it's gluten free, too. Plus, it's chocked full of veggies (add and subtract as you feel in your heart) and it really showcases corn in its summer height – fresh and sweet, just like Mother Nature intended it to be.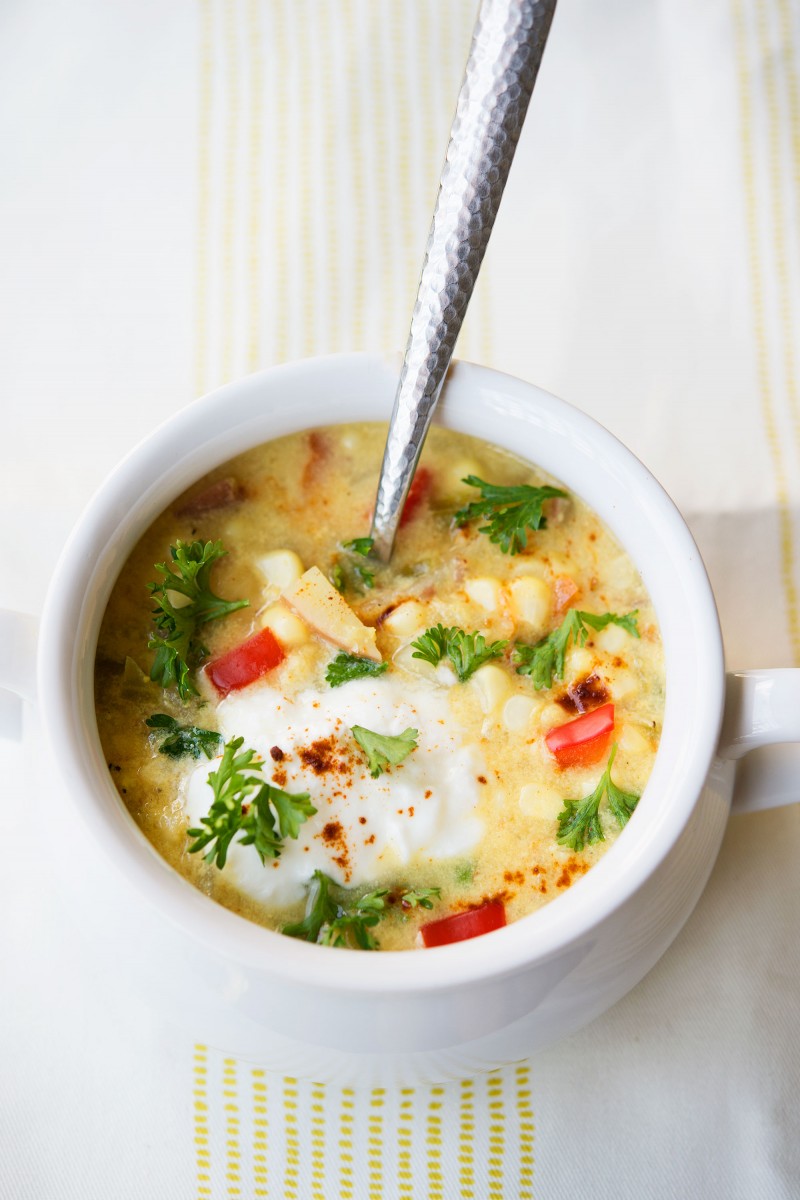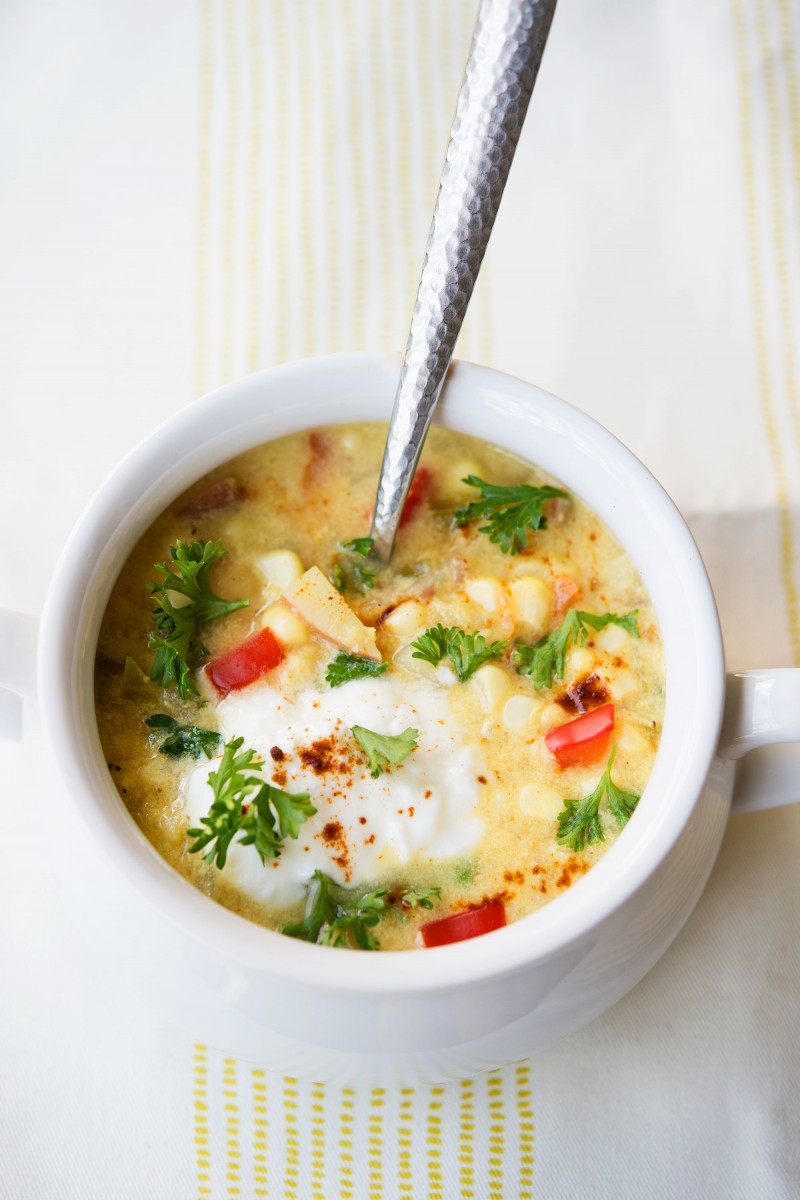 You can get our full recipe here. We hope you get some corn in your CSA or at your local farmer's market so you can whip some up soon.
What is your favorite summer recipe that you MUST HAVE come the high heat of July?
[addtoany]
Yum