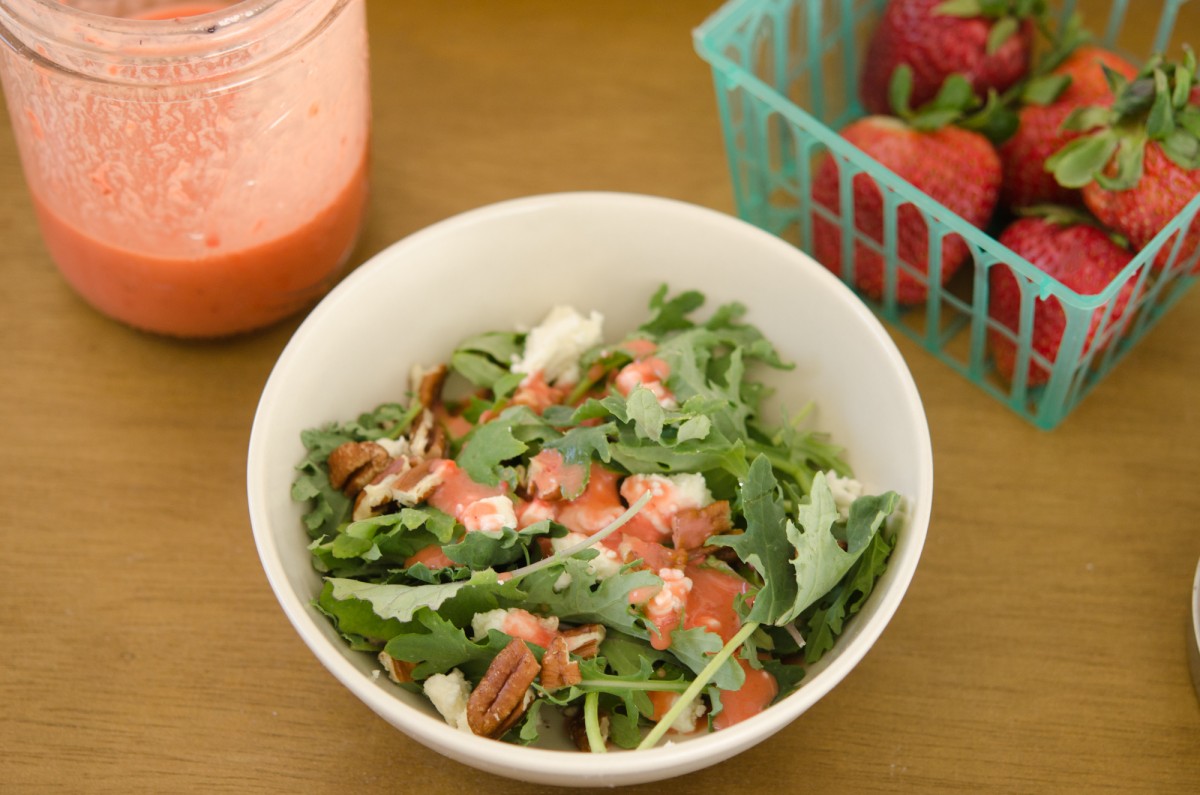 Happy Monday, everyone! Spring's in full swing and the berries are starting to come in, you guys. Just last week I bought a huge flat of strawberries and then quickly realized I couldn't eat all of them – but no matter, I had an idea – make my strawberries into a thick and creamy dressing.
I'm not usually a fan of dressings because I see it as a waste of calories, and I'd rather have more cheese, nuts, or protein in my salad. But this vinaigrette is light and full of the good stuff, and I might be making batches all spring long. I'm thinking of making this with blueberries, too, or some kind of berry combo – call me a rebel.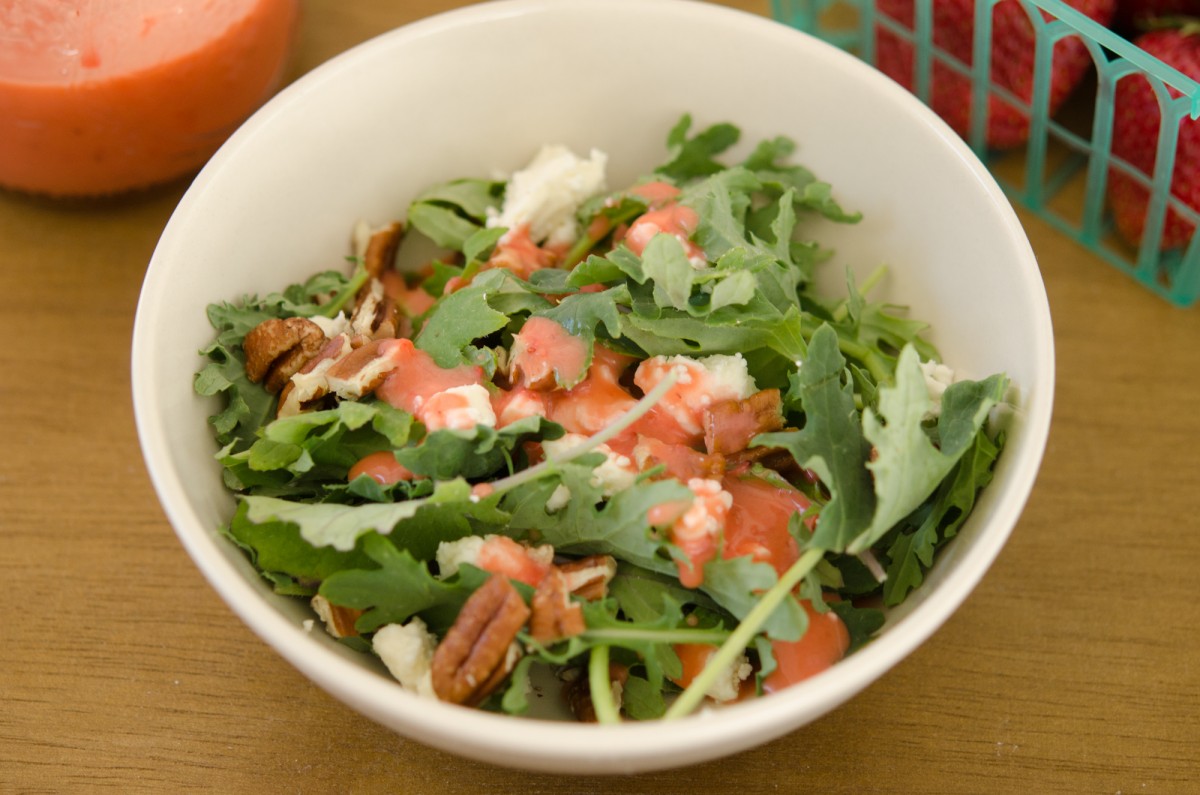 Throw it on a salad with some greens, pecans, cut strawberries, and some goat cheese – delicious. Or try a salmon salad with a spritz of lemon and this dressing and some pine nuts and spinach. Your options are endless. Recipe below!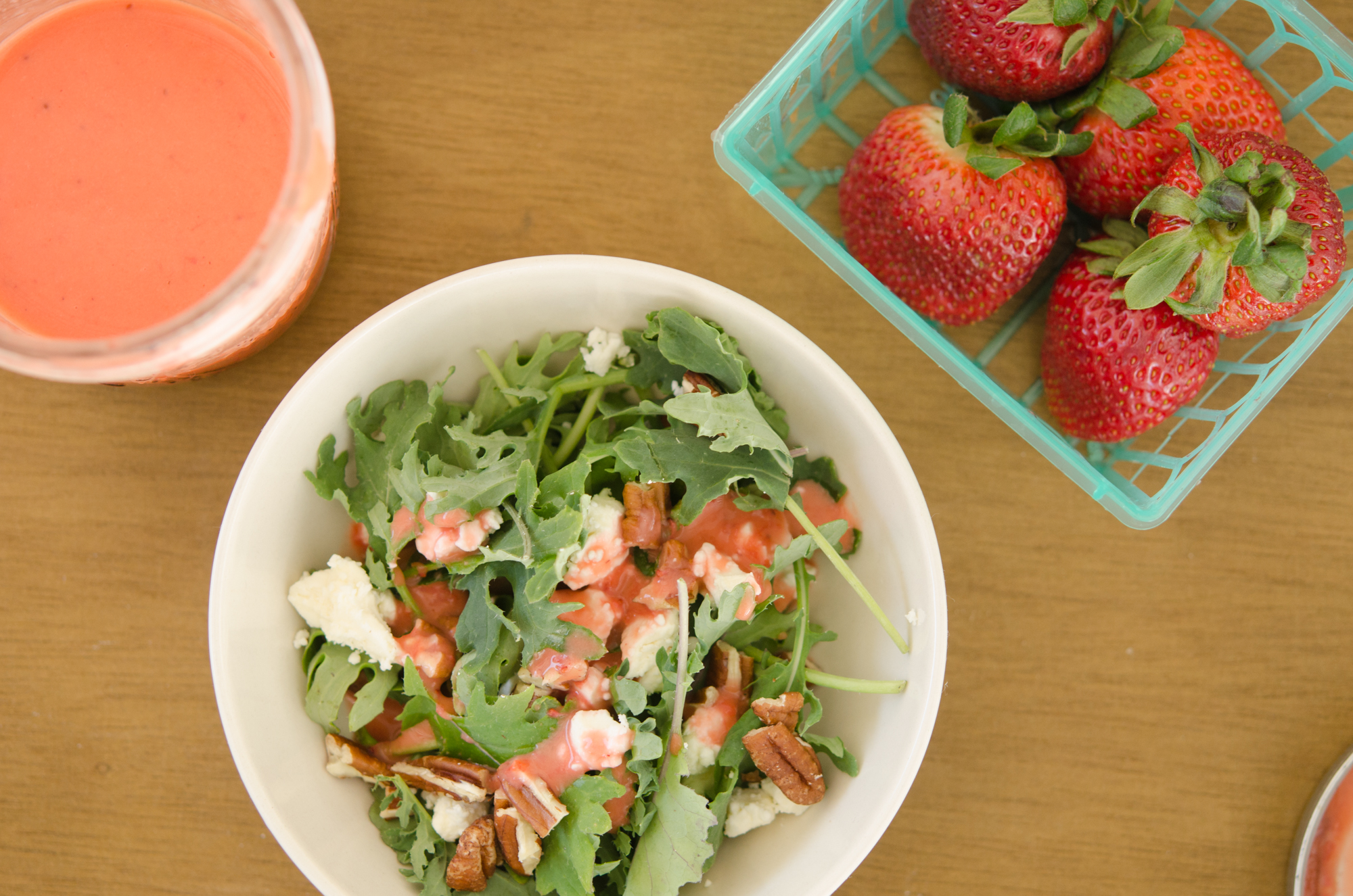 Type: Salad
Author: Jennie
Difficulty: Easy
Prep Time: 10 minutes
Servings: 10-12
Ingredients
6 large strawberries
2 ounce olive oil
2 ounce white vinegar
1 teaspoon lemon juice
1/4 teaspoon cumin
1/4 teaspoon salt
1/2 teaspoon brown sugar
1/2 ounce vodka (or just add more vinegar)
Directions
Rinse and chop strawberries.

Add all ingredients into a bowl or jar, and use an immersion blender to blend. If you don't have an immersion blender, just throw into your regular blender.

Taste and adjust seasonings as needed. Serve immediately over salad. Store in the refrigerator.
[addtoany]
Yum