It's strawberry season, which means that strawberry-themed foods are coming out of my ears! These past two weeks, I've made strawberry cupcakes, strawberry cake, gluten free strawberry cake, and a strawberry rhubarb pie.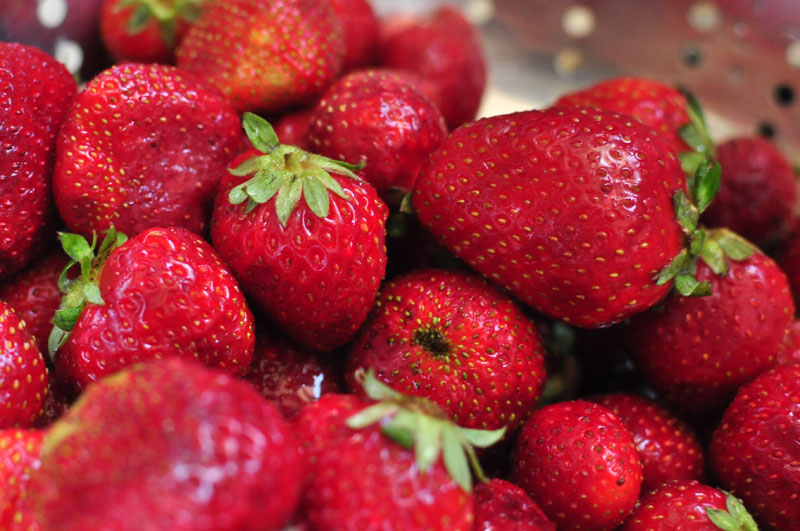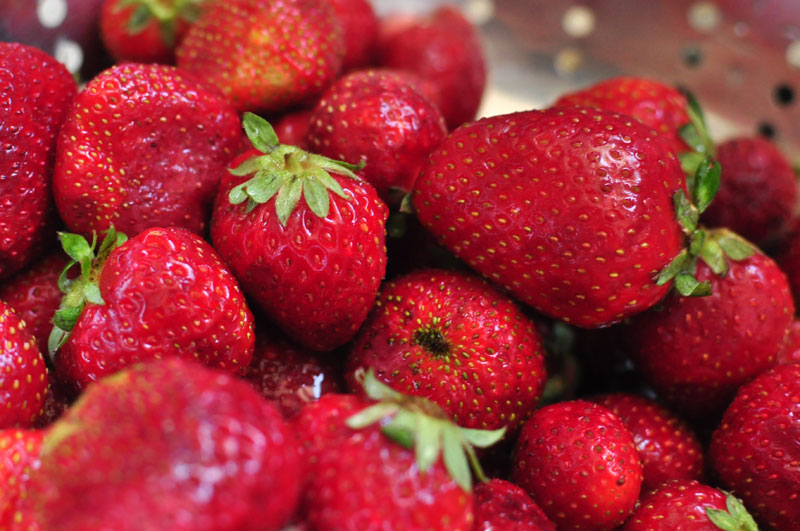 Since so many recipes are around the Internet, I thought I'd show you what I've found to look interesting, delicious, or just plain beautiful!
First, check out PW's Strawberry Sparkle Cake. It looks delicious, even though I don't really like Angel food cake.
Then, head to the Healthy Eats blog to see why foods with colors are good for you, and check out this basil granita with strawberries – yum!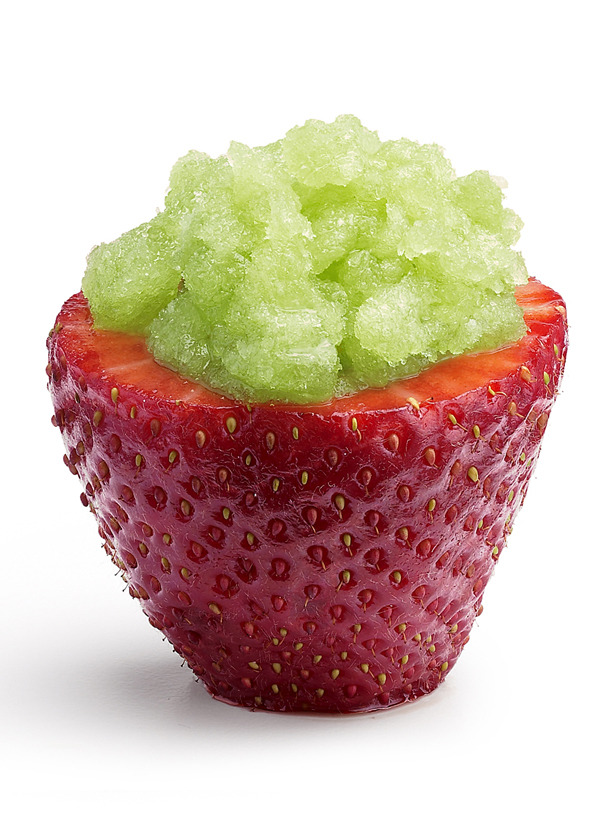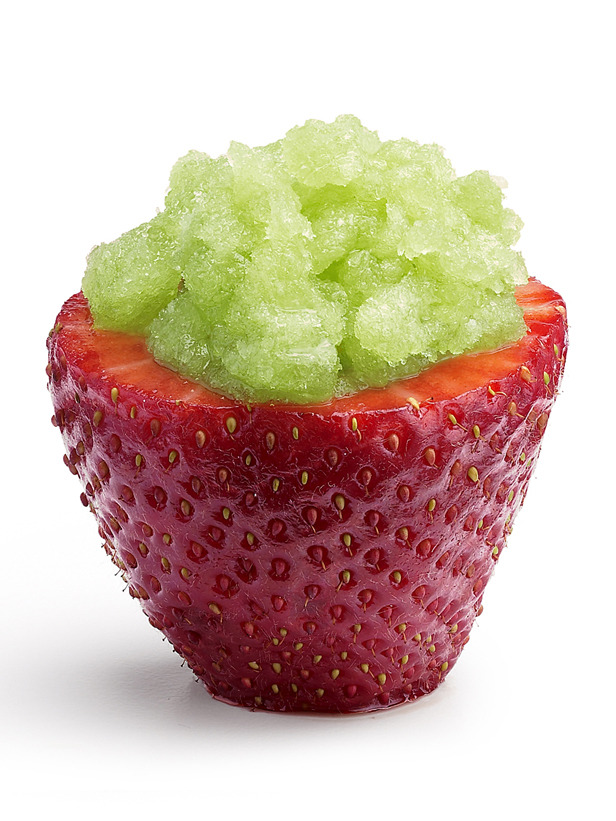 And, I am simply in love with these fruit and brownie kebab's from Mel's Kitchen.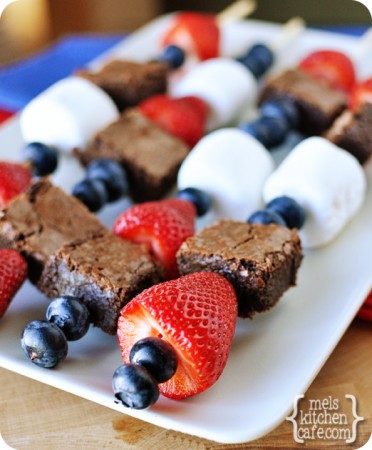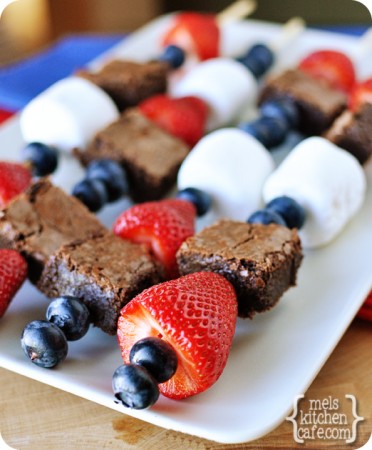 Photo from Mel's Kitchen
And, these strawberries with glaze (paired with grilled avocado!) look amazing.
What has been your favorite summer strawberry dish? Share it in the comments and we'll whip it up for you before strawberries slide out of season!! (Only one random entry will win!)
[addtoany]
Yum