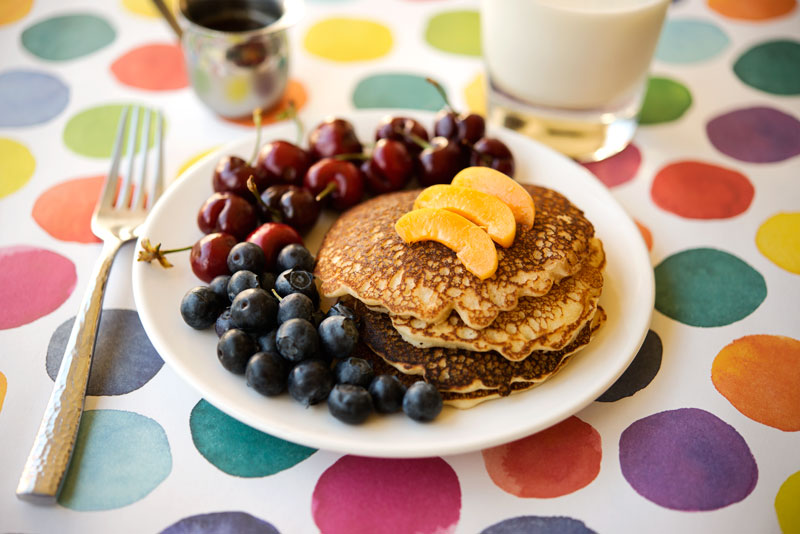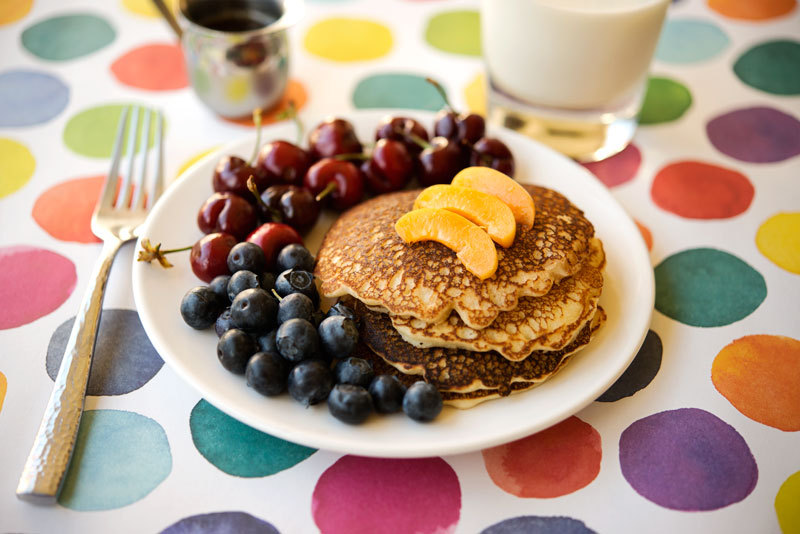 Stonewall Kitchen was sweet enough to send us some new mixes to try, so to get back into the swing of things after Memorial Day, I made these gluten free pancakes yesterday. Only, because I went crazy at Trader Joe's with produce, I decided that they needed to have apricots in them.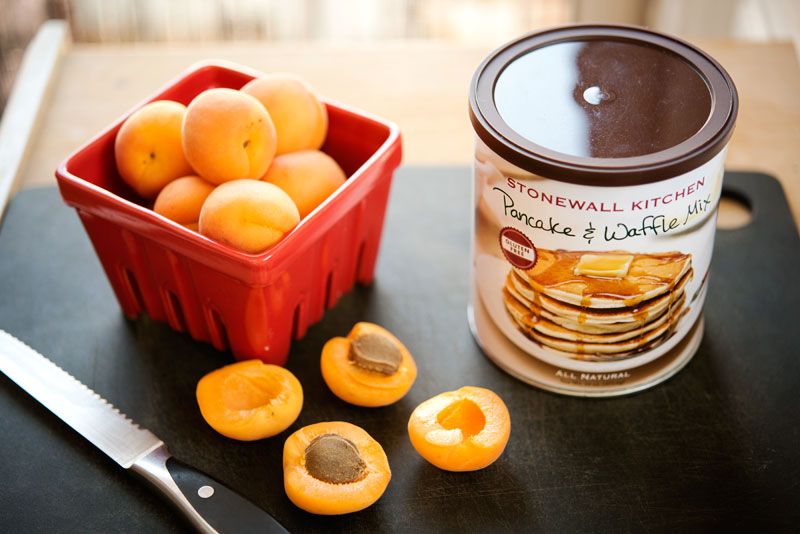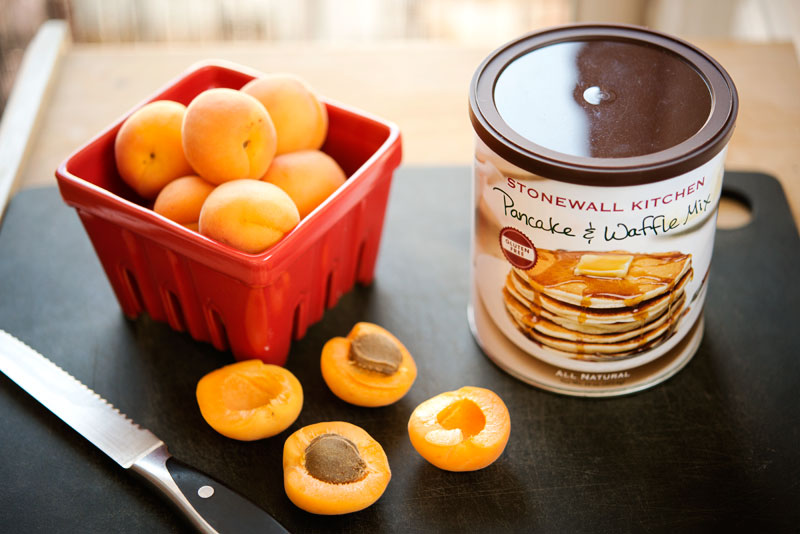 Apricots are a magical little fruit you guys. They are full of vitamin A, and have vitamin C and the ever-wonderful fiber. They are the first sign of stone fruit season, which means summer, which means days full of sun and smiling and the beach and all the fruits your heart could ever possibly want.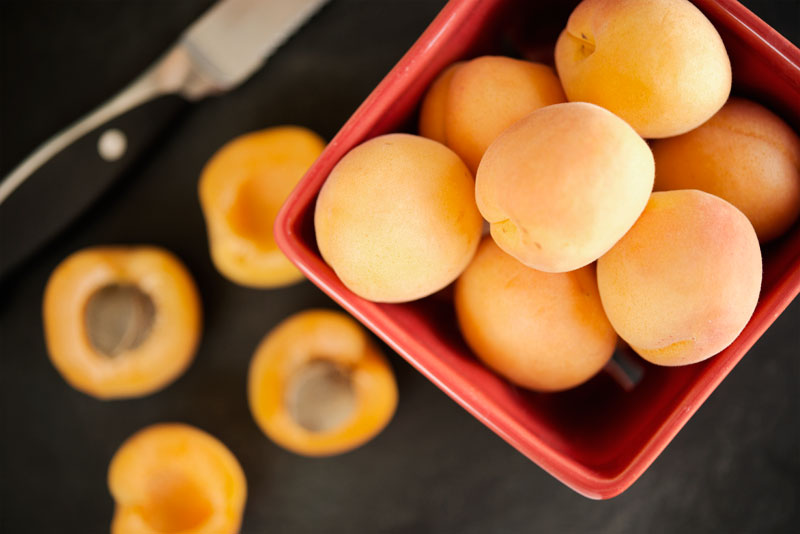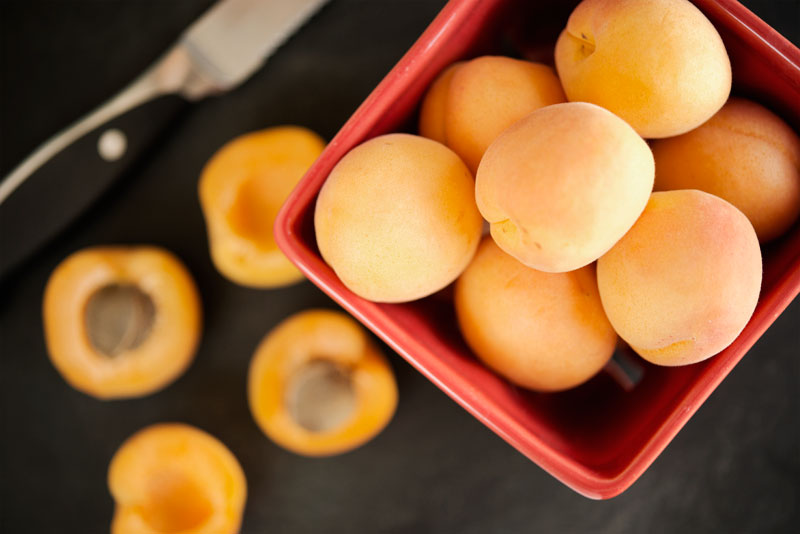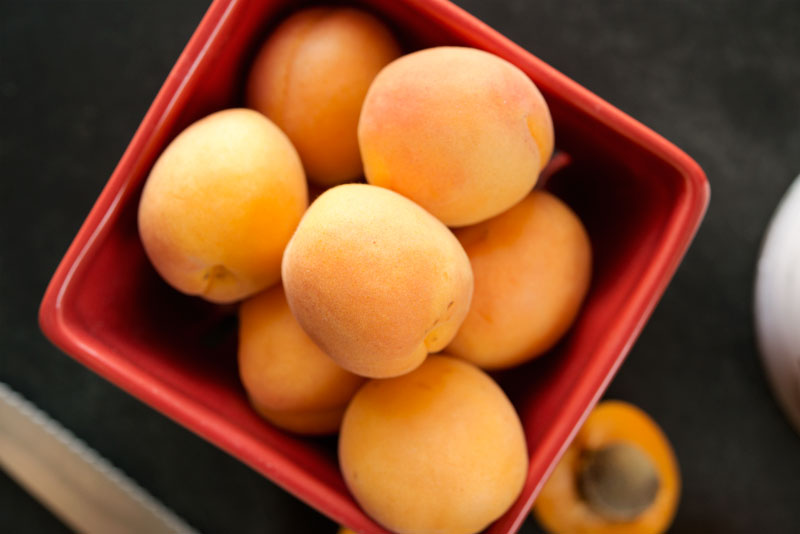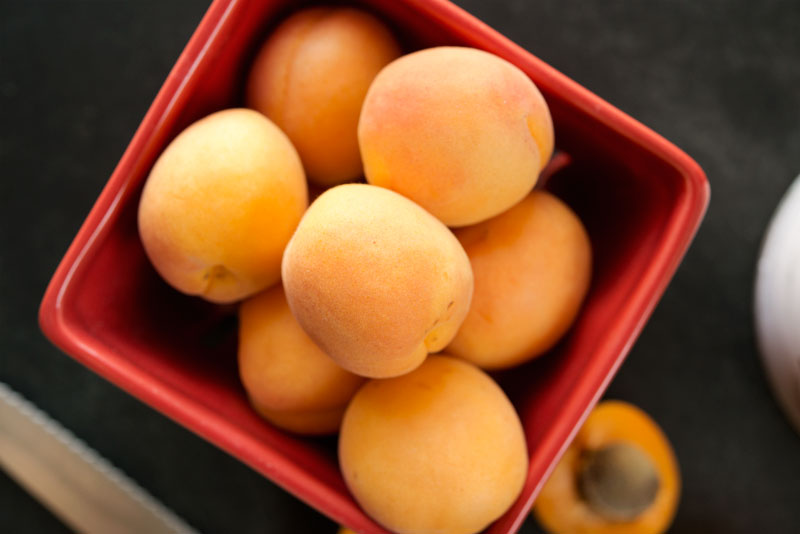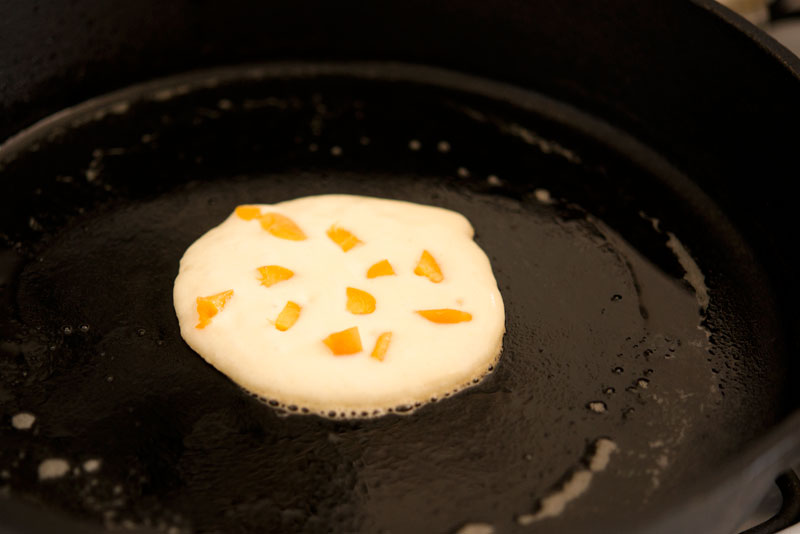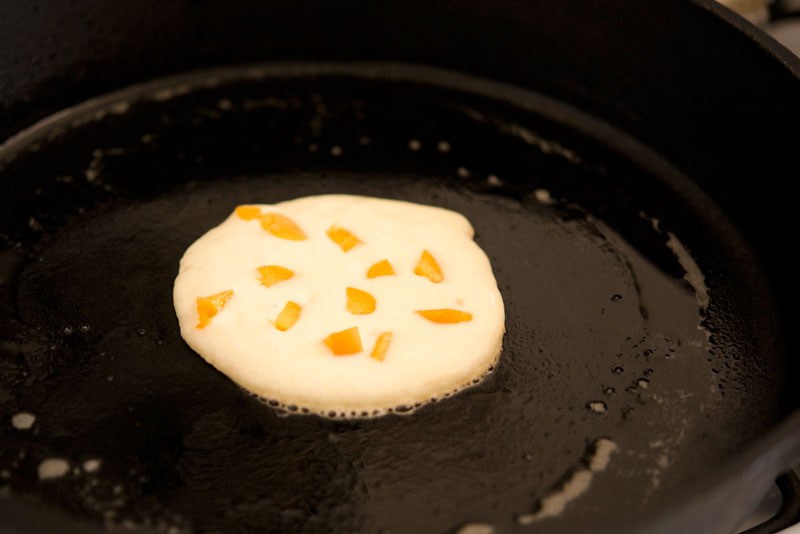 So, of course I whipped up the pancake recipe on the canister (1 cup of mix, 2/3 cup + 2 tablespoons milk, 1 egg, and 1 tablespoon melted butter) and went to work. The major things I noticed about this mix?
1) It smells INCREDIBLY sweet, but it doesn't taste that way, I promise. Which is kind of awesome, if you think about it, because your kitchen smells like cake batter but you still get savory pancakes out of the deal.
2) You have to mix the batter until smooth, which is different than normal batter that you'd mix until just combined, leaving lumps.
Other than that, these pancakes were delicious, and not at all gritty like some GF mixes can be – you could hardly tell (read: couldn't tell at all) that they were GF.
Did I mention I added apricots right to the batter? This makes each pancake sweet enough that you don't need any honey or syrup (although you CERTAINLY can still add it!)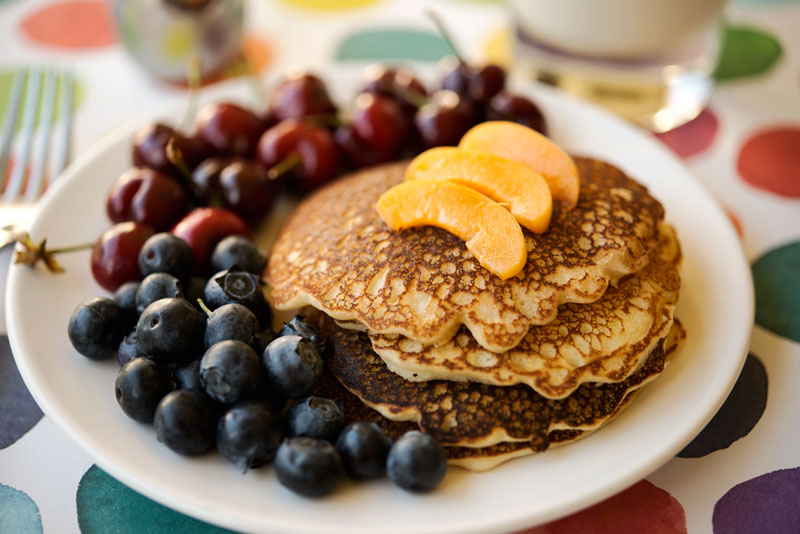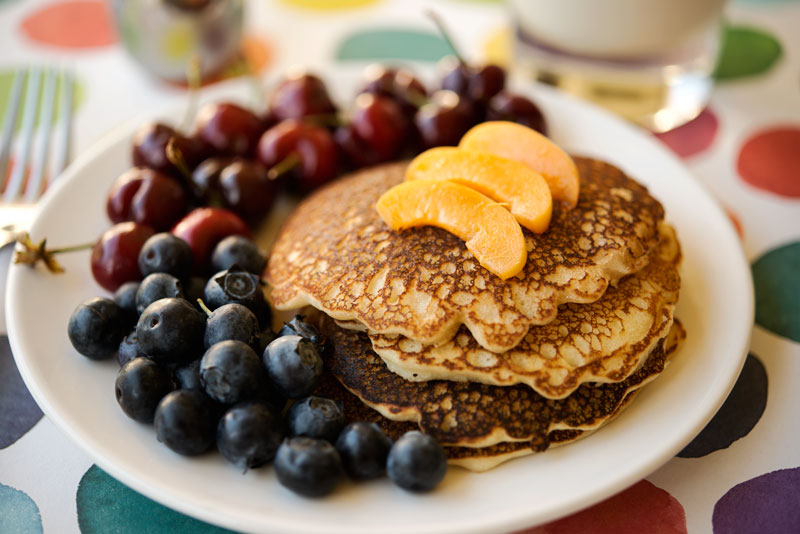 I couldn't resist eating with some of the other fruits that remind me that summer is around the corner…cherries are just showing up, and blueberries are tart and perfect as the season starts!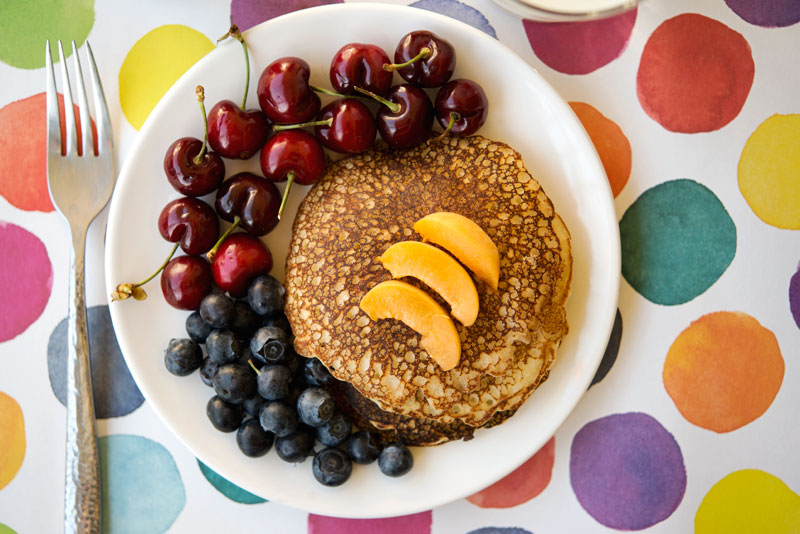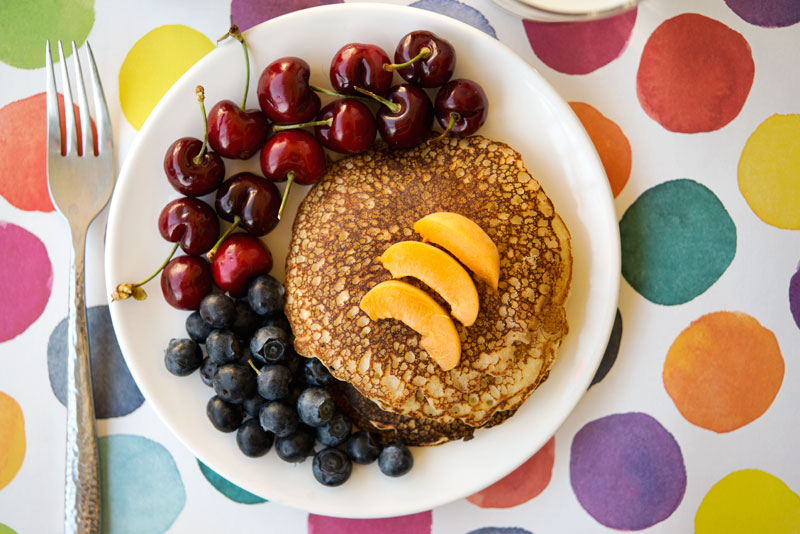 Enjoy with your friends or family and have the perfect summer breakfast (or brunch). Are you guys looking forward to any specific summer fruits or veggies??
[addtoany]
Yum