There are so many exciting green vegetables in season right now! Peas are one of our favorites, and the season for them is so short that we had to celebrate with a quick pea soup recipe.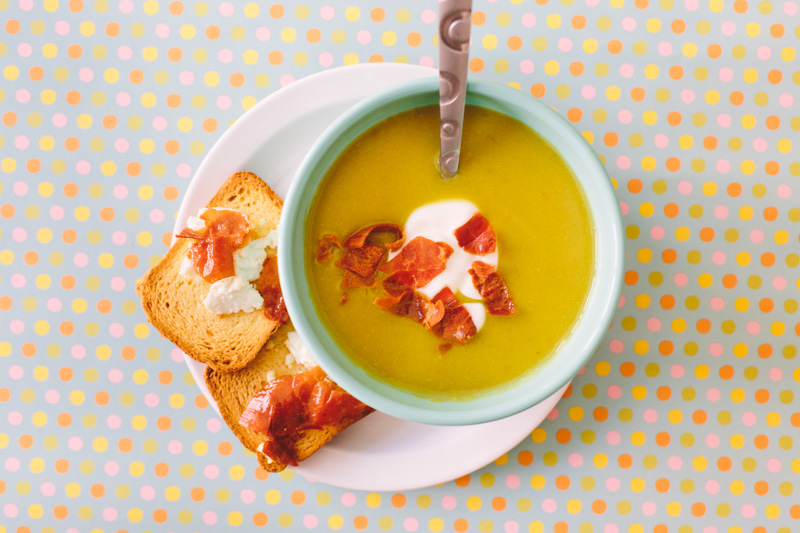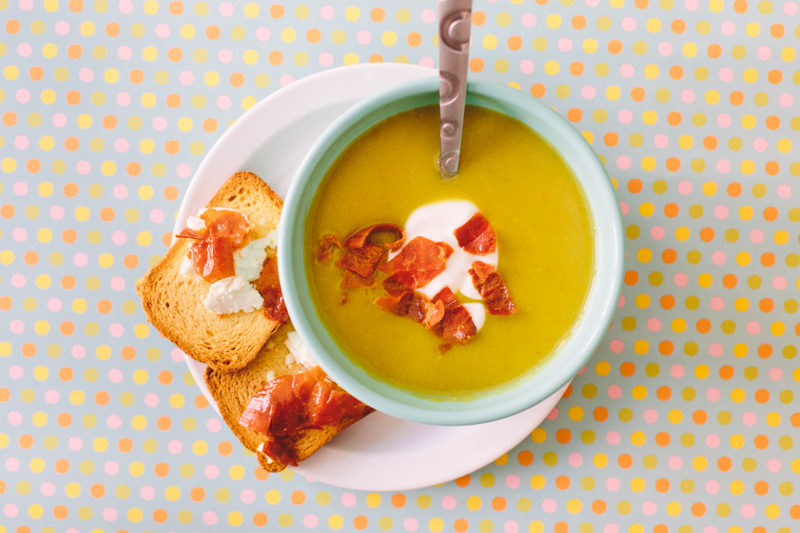 In the course of making this soup, I rediscovered the simple joy of soup-making. It is the easiest thing in the world! I took a quick glance at my grand-memere's leek soup for inspiration. Her instructions are fairly open-ended – they begin with "melt a piece of butter" – so I took a casual approach.
I sauteed some leeks in butter for a few minutes, then added a few potatoes, a few carrots and a lot of peas. The quantities are really up to you. Just do what you feel in your heart! Add some chicken or vegetable broth. I think I used about 16 oz of chicken broth and added another cup of water to the mix. Bring to a boil and let it all simmer for an hour. Salt and pepper to taste and puree until smooth.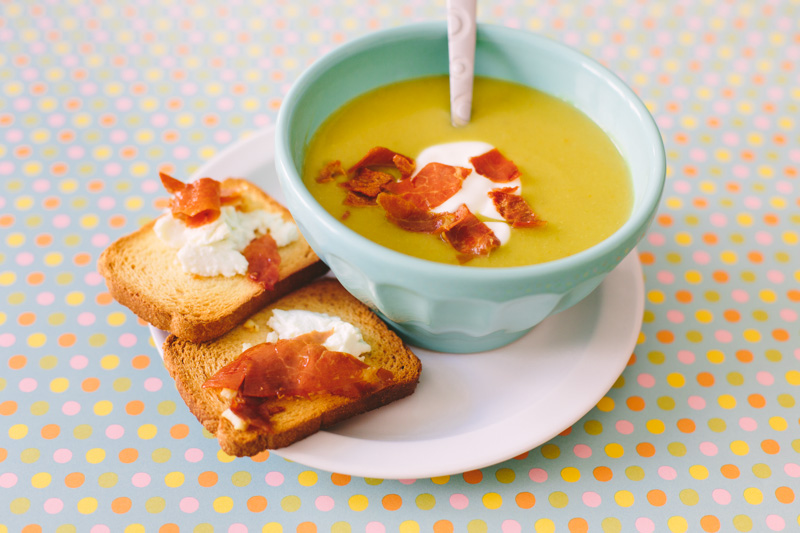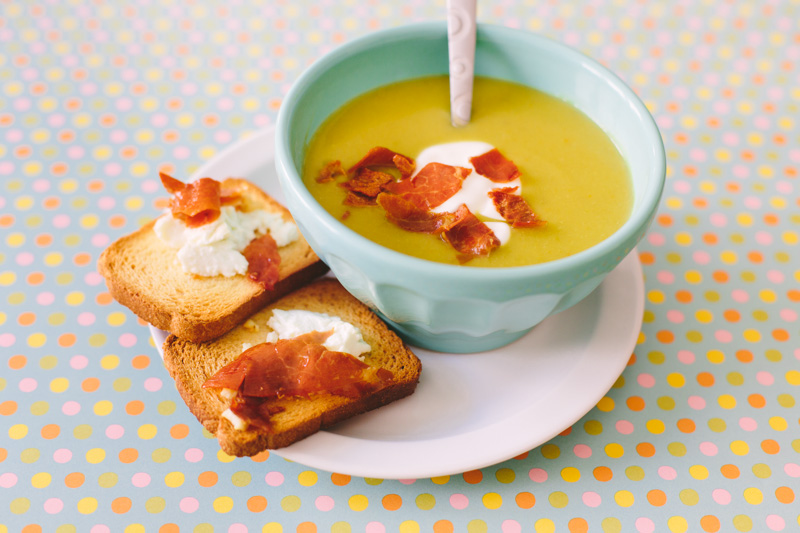 If you're feeling adventurous, you may want to make some pan-fried prosciutto crostinis to have on the side. More about those later!
[addtoany]
Yum