We know that you're heading to lots of holiday parties for the next few weeks, right?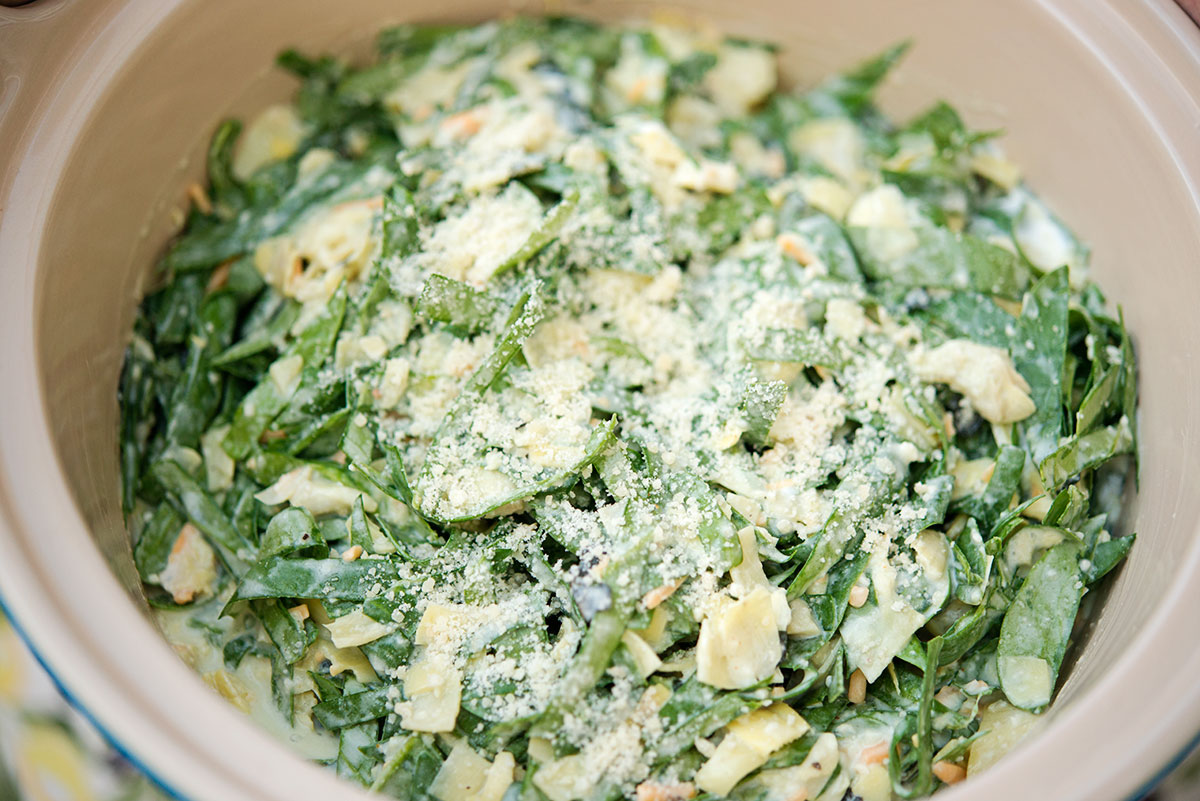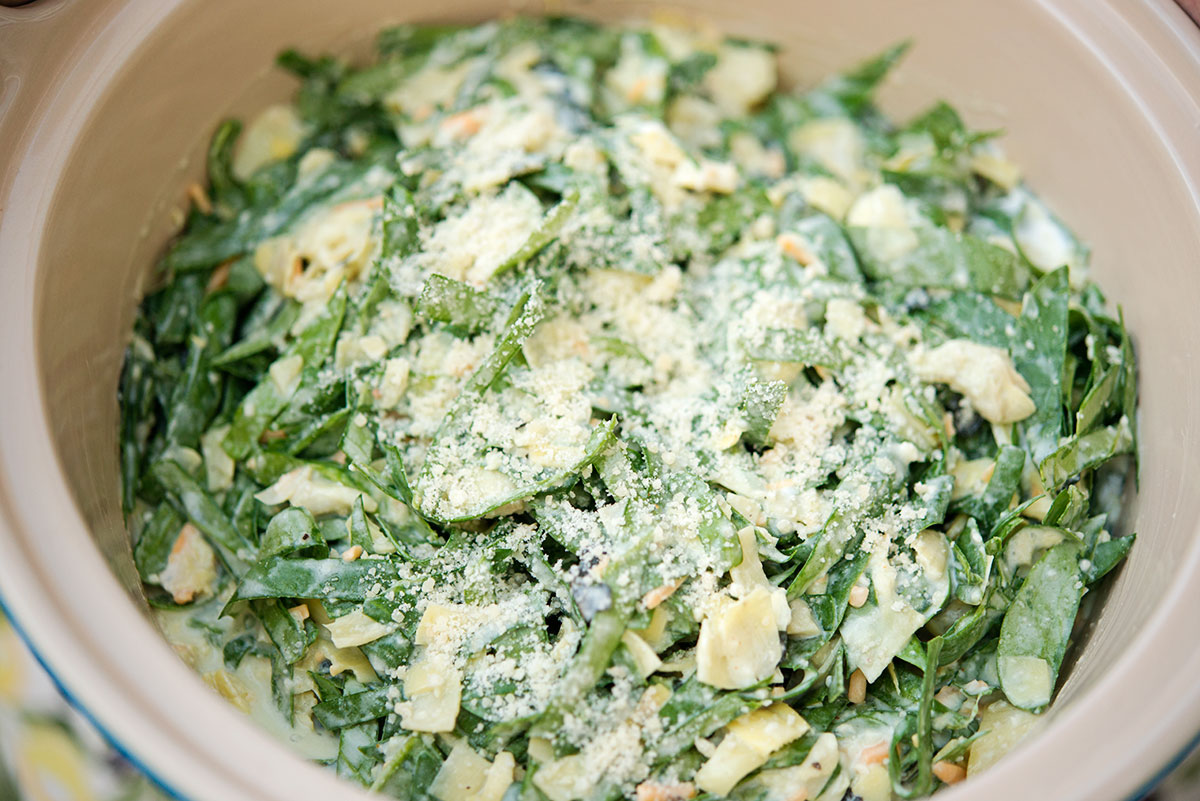 And everyone says they don't need you to bring anything, but you want to bring something and you're sick of store bought appetizers? It's not just us, right? OK, good. Well, this spinach artichoke dip is pretty easy to put together, and it is a real crowd pleaser – plus, it's portable, and that's always a plus.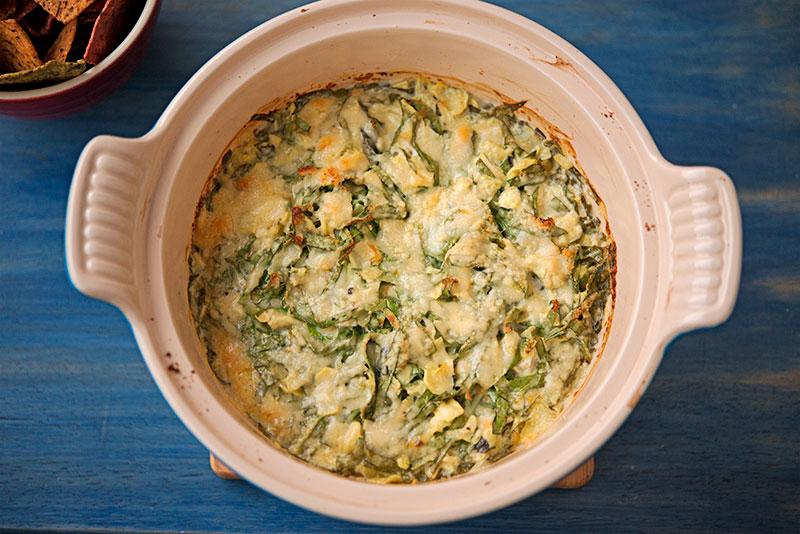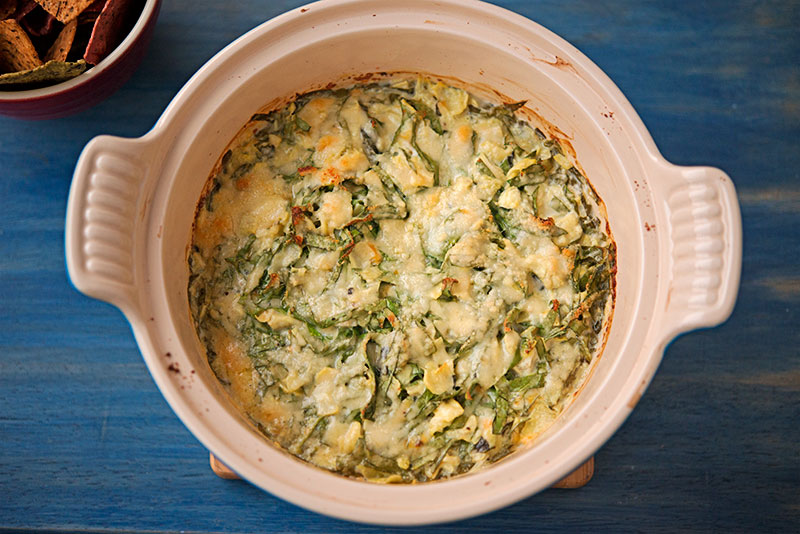 We looked at several recipes before settling on this one – Corelyn wanted to make sure the recipe wasn't too watery, too crispy, too heavy, or too spinachy. It's a delicate balance to find a spinach artichoke dip that you can eat for more than four bites without starting to feel a little like you've overdone it. But, in the regular GMS fashion, we of course (ok, I of course) didn't buy the right ingredients, so we ended up fudging a lot of it, and coming up with a recipe of our own.
Oven temperature: 450 degrees
Bake time: 20 minutes
Ingredients:
10 ounces bag baby spinach
1 cup packed fresh basil
3 cloves garlic, smashed
14-ounces canned artichoke hearts, drained, squeezed dry and finely chopped
1/4 cup grated parmesan cheese
3/4 cup cheddar cheese, shredded
Pinch of cayenne pepper
2 or 3 dashes Worcestershire sauce
Kosher salt/Freshly ground black pepper
Directions:
1. Preheat the oven to 450. Over a steamer, steam your spinach for 2-3 minutes, until wilted. Squeeze dry between kitchen towels or paper towels. Rough chop.
2. Mince garlic and chop basil.
3. Place in a medium bowl and add in the spinach and basil, artichokes, parmesan and 1/2 cup cheddar cheese.
4. Add the cayenne, Worcestershire sauce, 1/2 teaspoon salt, and black pepper to taste.
5. Pour ingredients into a casserole dish, and top with remaining cheese. Bake until golden and bubbly, 20 to 25 minutes. Serve warm with baked chips.
A couple of notes: we nixed the beans because we thought that was weird, which means we also should have left the chicken broth out, but we didn't so ours was too watery; don't be us. We also didn't wilt/cook the spinach before, which is also a no-no – you don't want your dip to be watery, so make sure you cook and squeeze beforehand.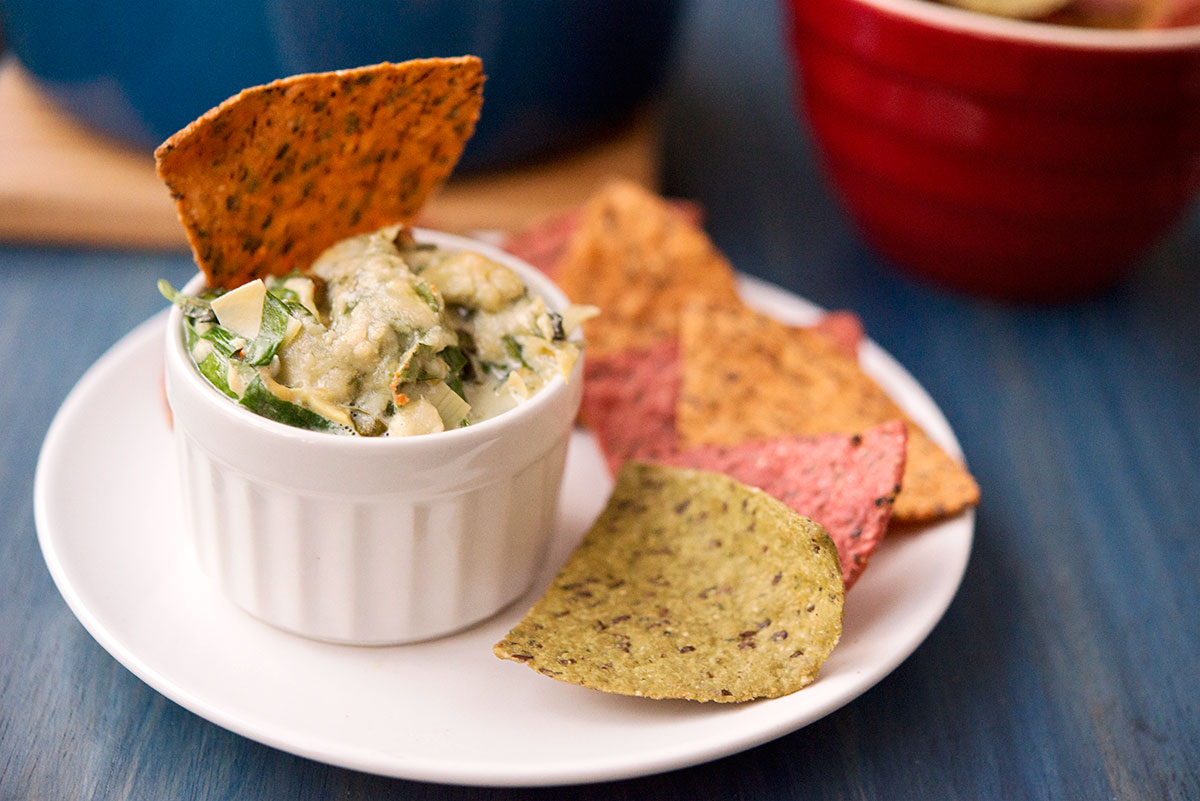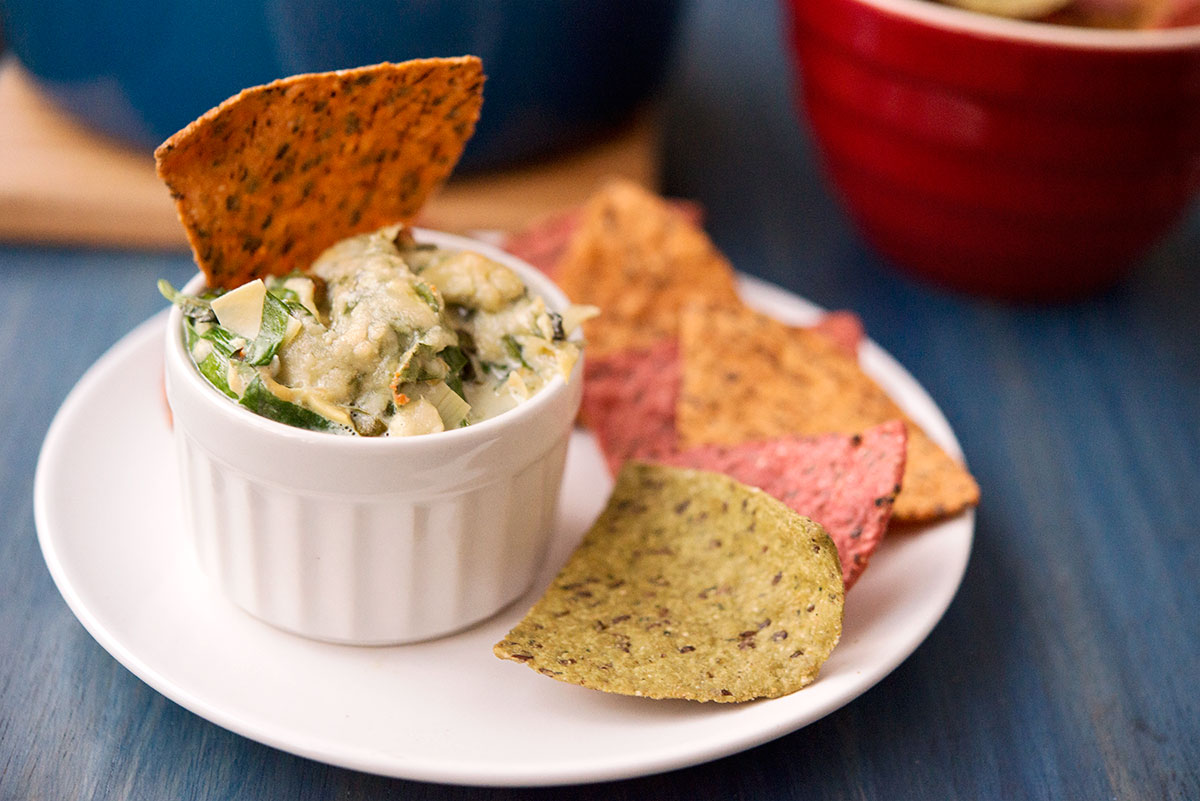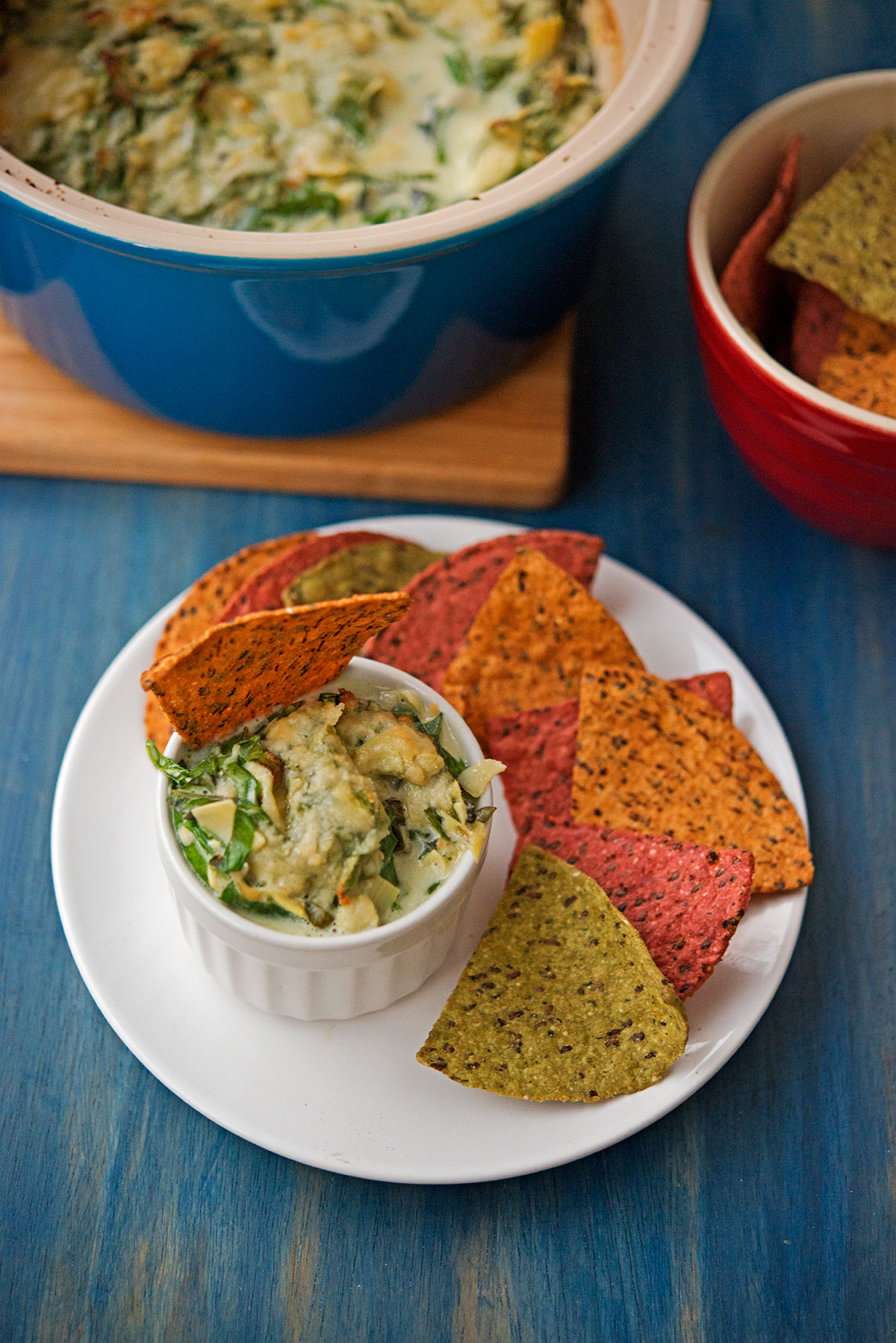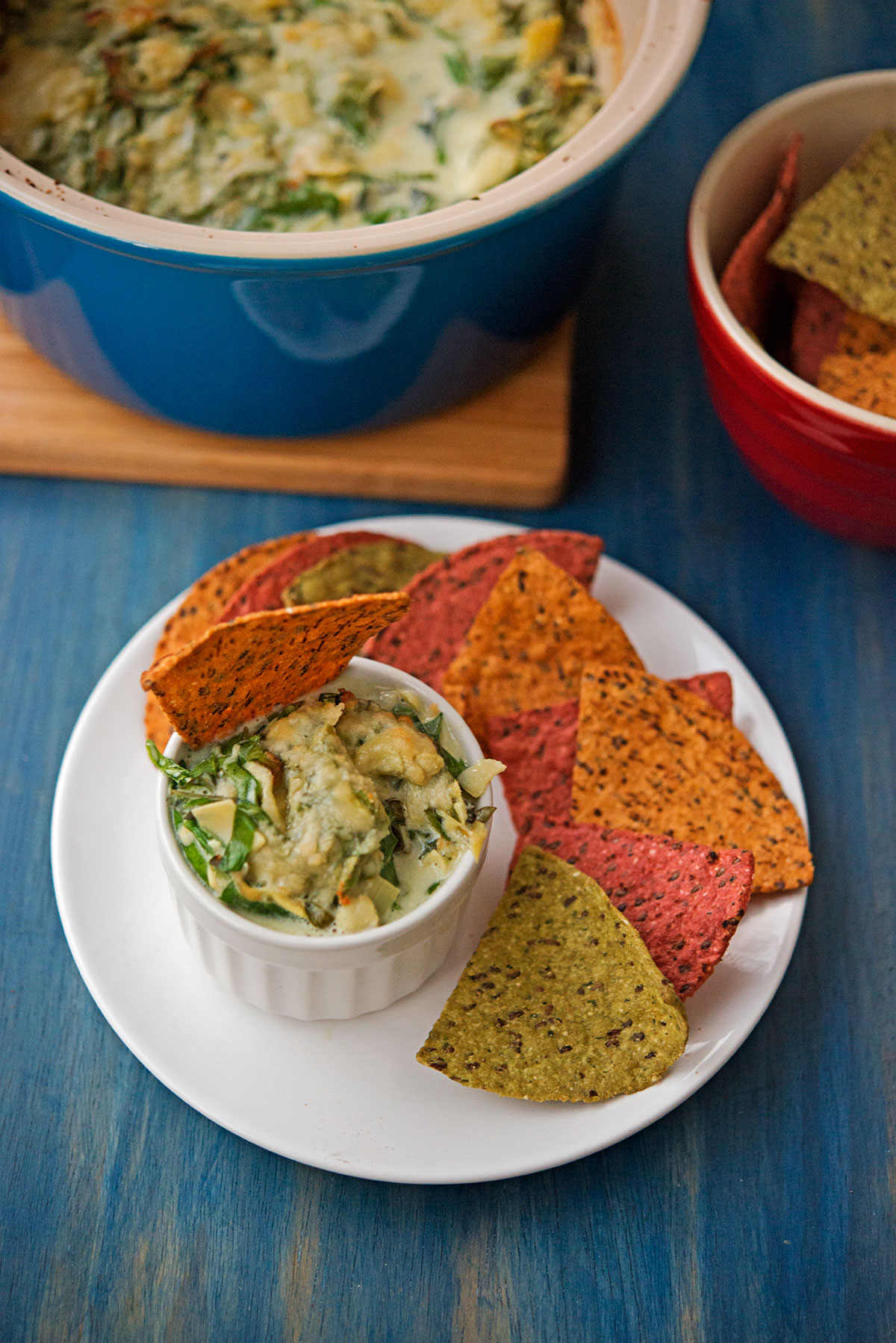 What is your go-to party app? Do you stick to bringing booze, or are you famous for a certain cookie?
[addtoany]
Yum