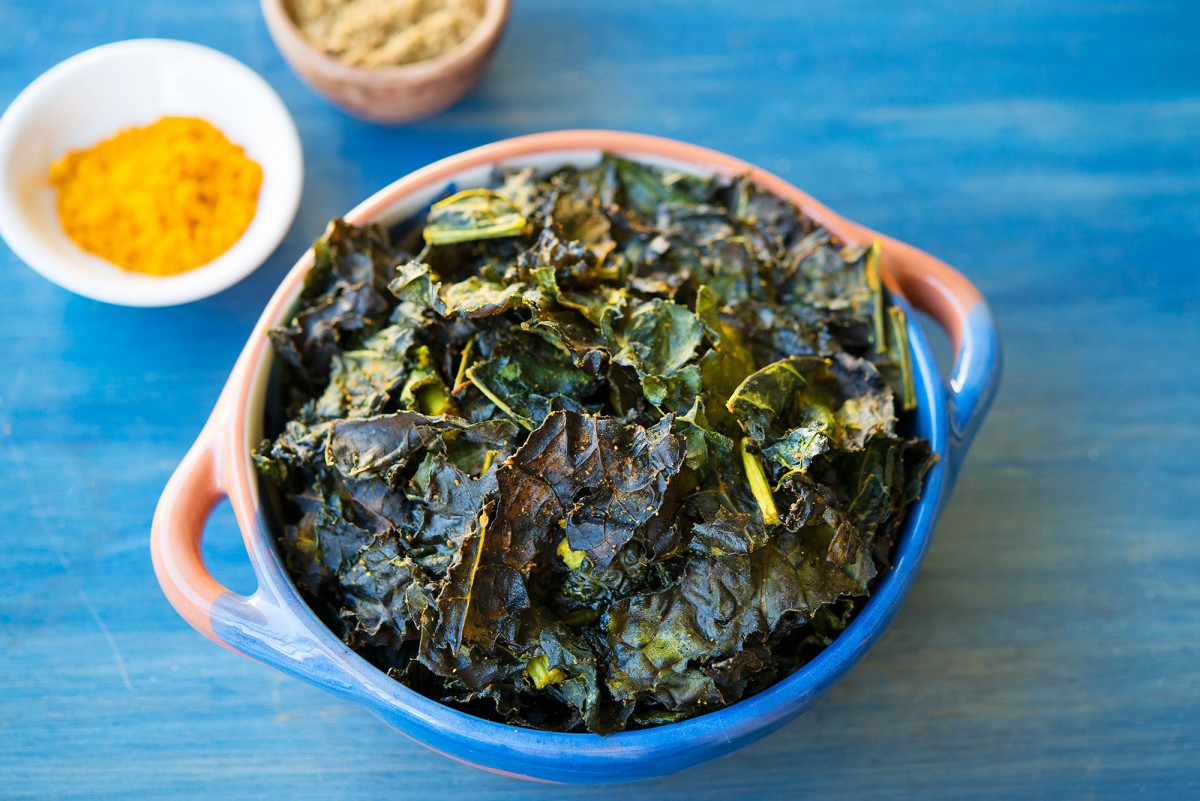 Do you ever end up with a half of bag of kale about to go south and you feel like you've had a kale salad for every single meal since last Wednesday? We felt like that last week, and it was so much kale we thought about pureeing and freezing it just to keep up (which is still an excellent idea). But then we got smart and realized that we could do something better – we could make kale chips.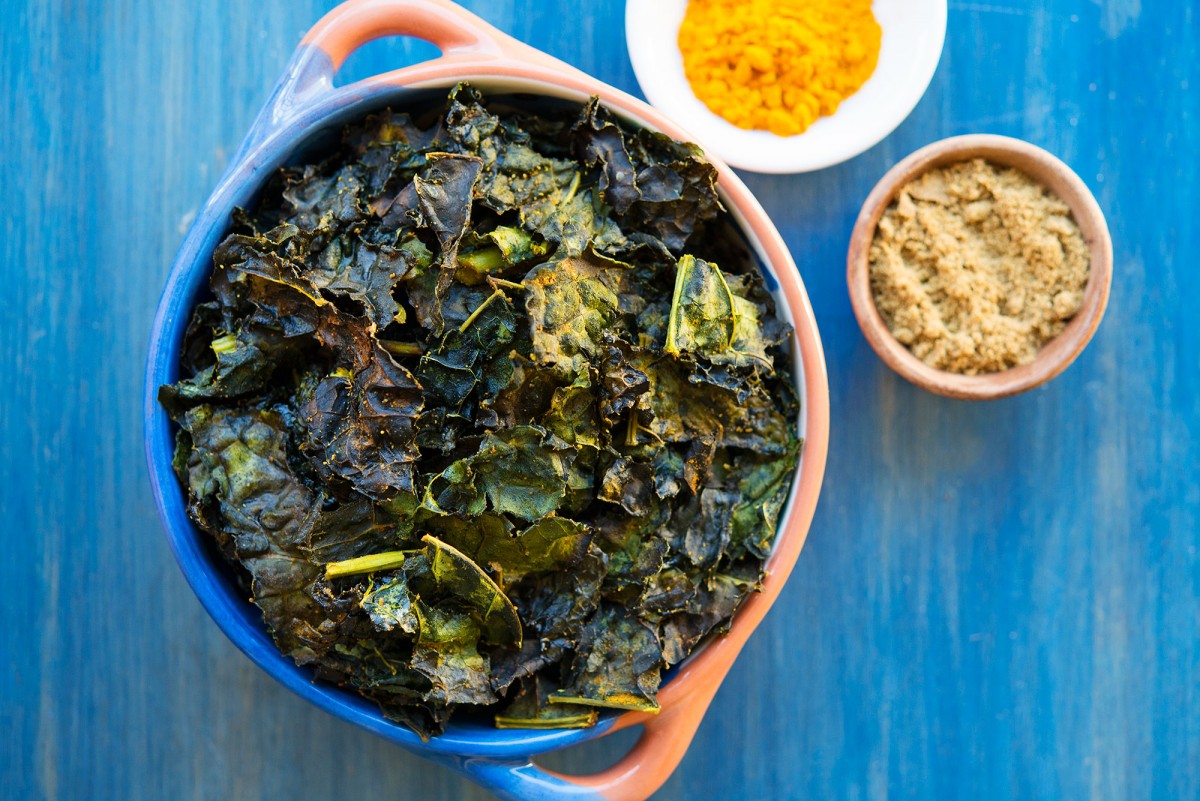 We love turmeric. We love cumin. And we wanted big flavor without too much salt. So we combined the two with some olive oil and got to work. These satisfy our need for a crispy and savory snack without making us feel guilty later in the day – we're always in the market for snacks that make us feel healthy, but are still fun to eat.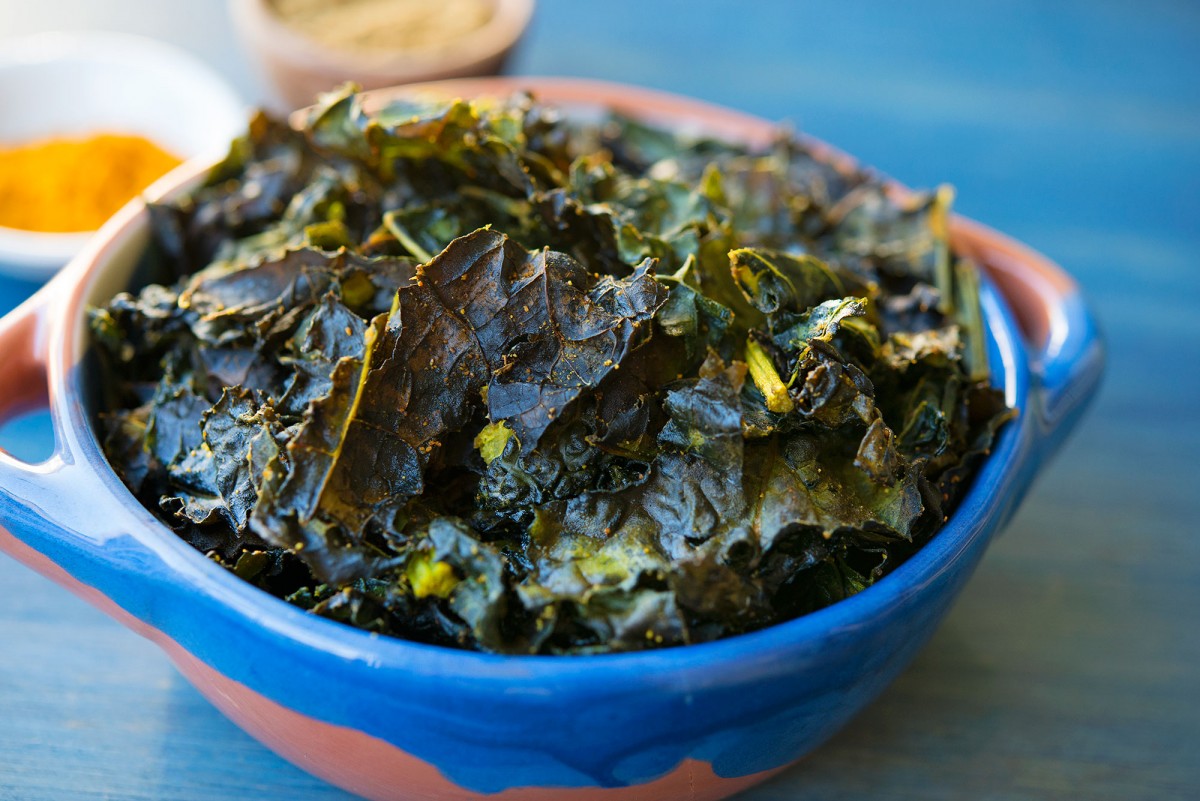 Kale chips are so easy you don't even really need a recipe. But here's one, anyways, to make your life easier.
Ingredients:
1 bag kale (we used Tuscan)
1 tbsp olive oil
1 tsp turmeric
1 tsp cumin
Directions: Mix all ingredients well. Stick in 400 degree oven for about 10-15 minutes (you want them to be crisp but not burnt.) Serves about three to four. You can serve immediately or store in a bag as a snack – but remember to make it airtight you don't want these chips to get soggy!
What spices do you like on your kale chips? Have you ever tried cayenne, or even a little cinnamon?
Yum