As part of our week of southwestern inspiration, we threw together this spiced bean salad for a side option with extra bite. We love a bean salad. There's nothing better than a protein packed side to eat with larger meals, throw into a green salad, or enjoy all on its own. For this one, we wanted to bring out some more southwestern flavors, so we included roasted corn, tomatoes, cilantro, and our favorite not-too-spicy spice, ground cumin.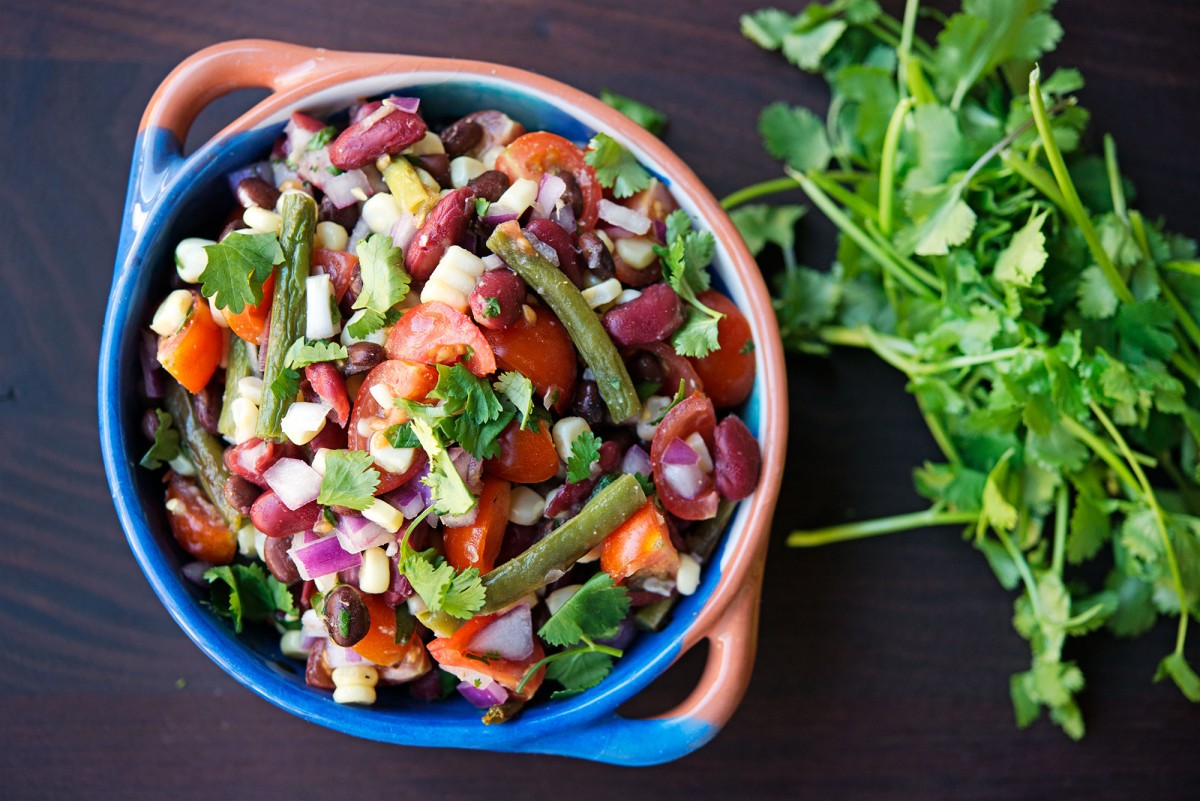 The roasted corn gave this a lot of sweetness which was a perfect balance to the strong cumin and red onion flavors. Not to mention, with green beans, tomatoes, corn and two kinds of beans, this packed in a lot of nutritional bang for its buck.
Ingredients:
1 can black beans
1 can kidney beans
10 oz tomatoes
1 tbsp fresh cilantro, chopped
juice of 1 lemon
1 tsp salt
1/2 red onion, diced
2 tsp cumin
2 ears fresh corn, roasted and cut from cob
1 cup green beans, roasted
Also, if you like a little more spice, you can dice up a jalapeno and mix it in for an even hotter salad. Be sure to let us know if you like this with the extra kick!
[addtoany]
Yum