Morning, chickens!
I'm here with another near-disaster-turned delicious post to share with you all.
When Jennie asked me to post again, I once again reached for something a little out of the ordinary, but nothing so complicated it couldn't be replicated easily.
I chose the elusive souffle.
First I watched this clip of Julia Child doing it, because she always cracks me up and also makes me believe I can do anything I set my mind to.
With a glass of wine in hand, to boot.
Once I felt fearless, I searched the internet and decided to use this recipe by Ina Garten (otherwise known as the Barefoot Contessa) because I knew she wouldn't let me down.
Then I called Ky, asked her to bring me some ingredients, and poured us two big glasses of wine.
I find that to be the first step to cooking success.
When Ky showed up, she presented me with her ingredients, which included a fairly suspicious bag of cream of tartar from Whole Foods.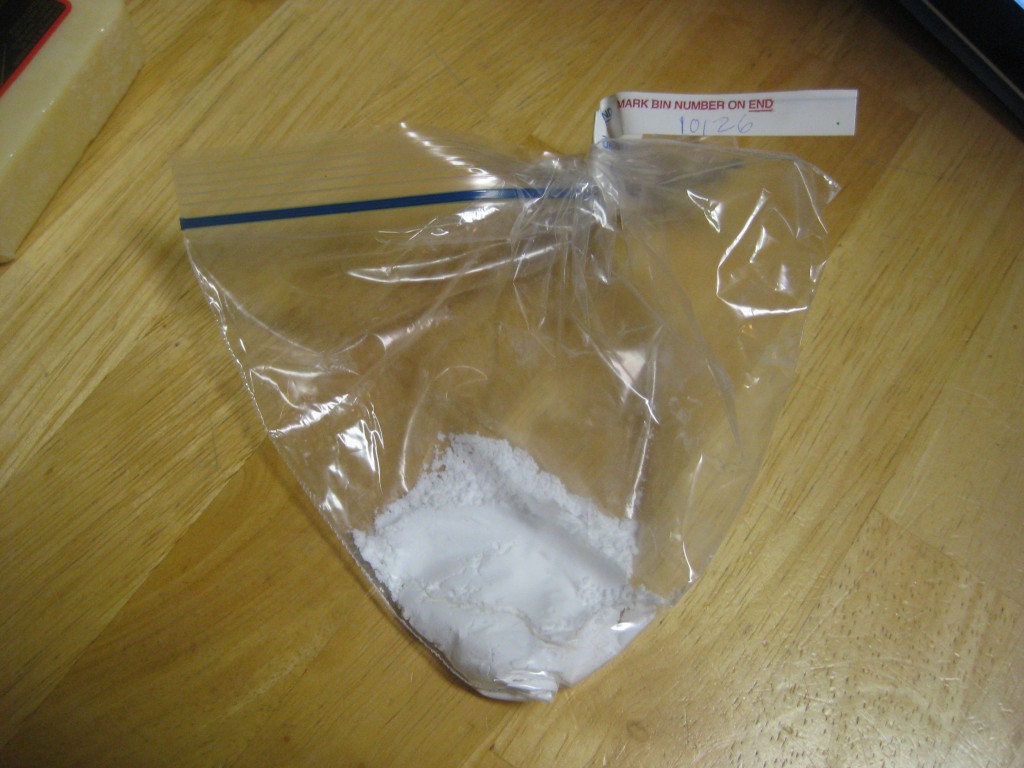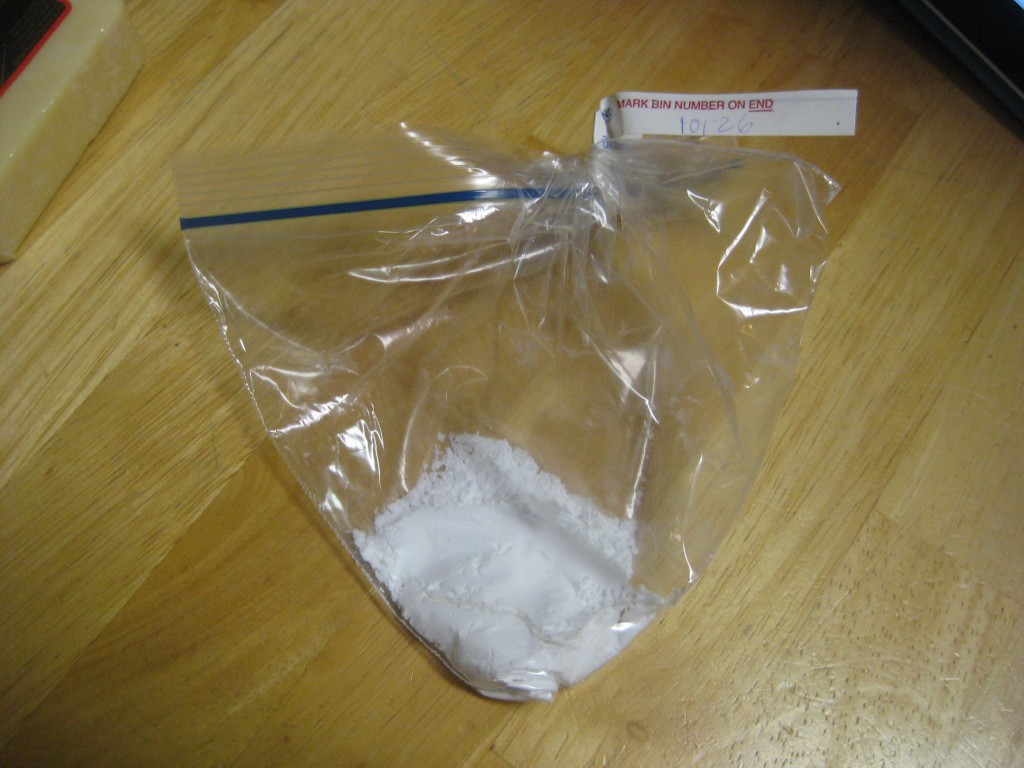 We laughed an immature laugh and then bravely took ourselves into the souffle abyss.
The thing about souffle, it turns out, is that it only actually has one part that's actually difficult.
The rest just looks like this.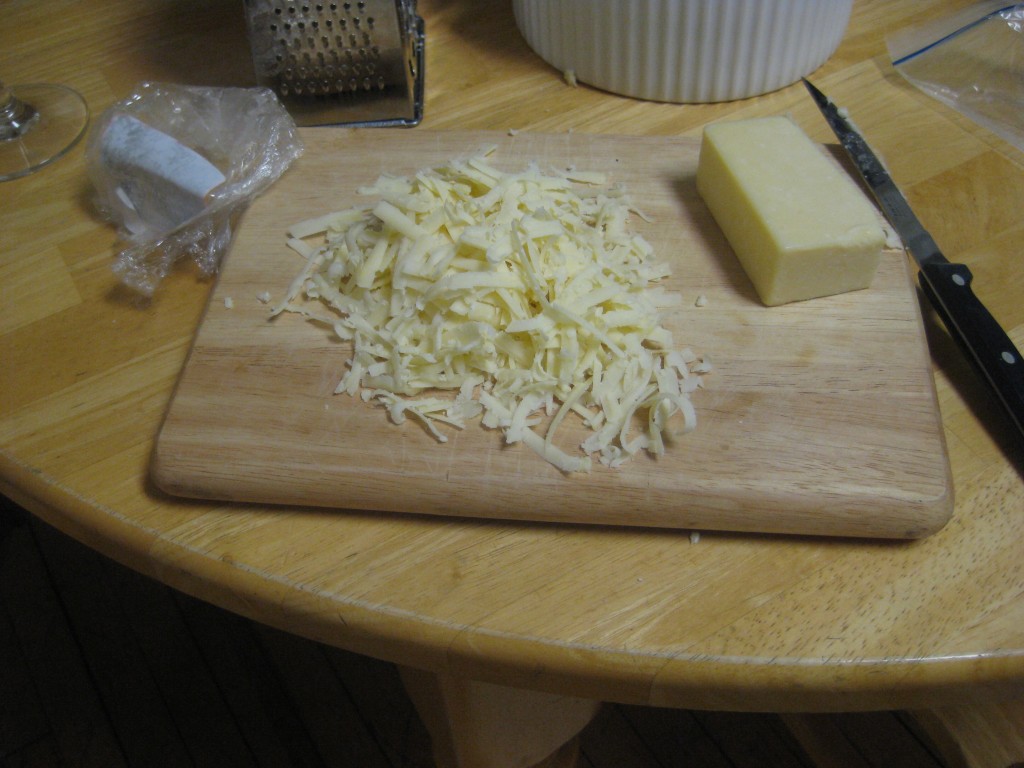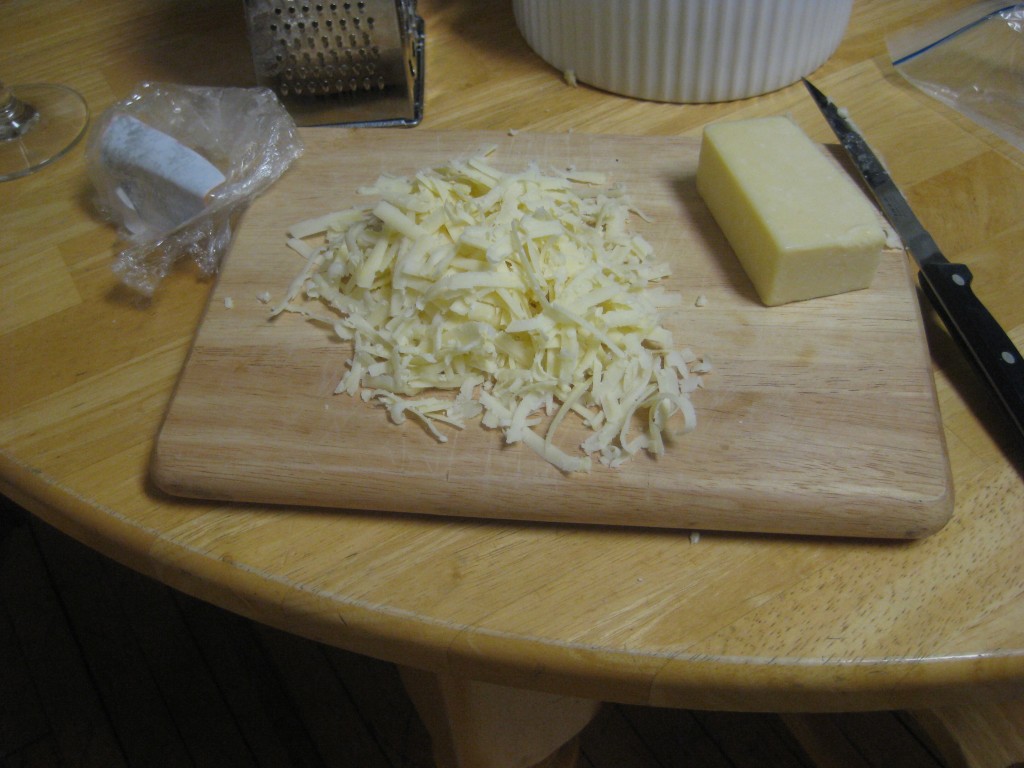 Cheese grating.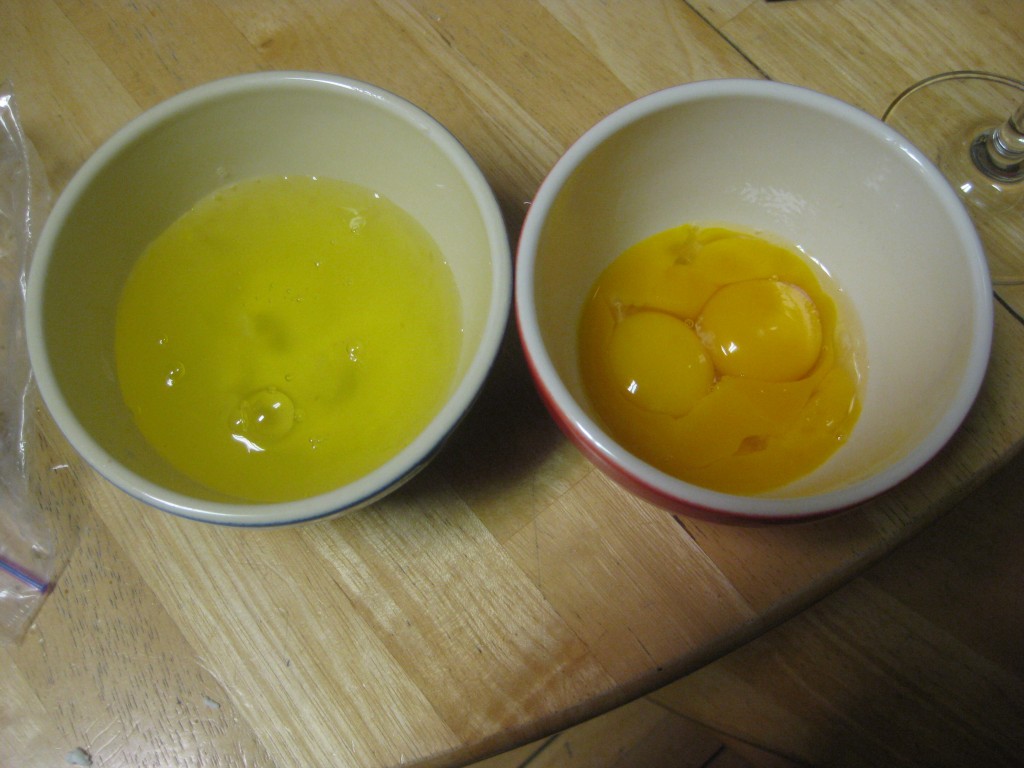 Egg separating.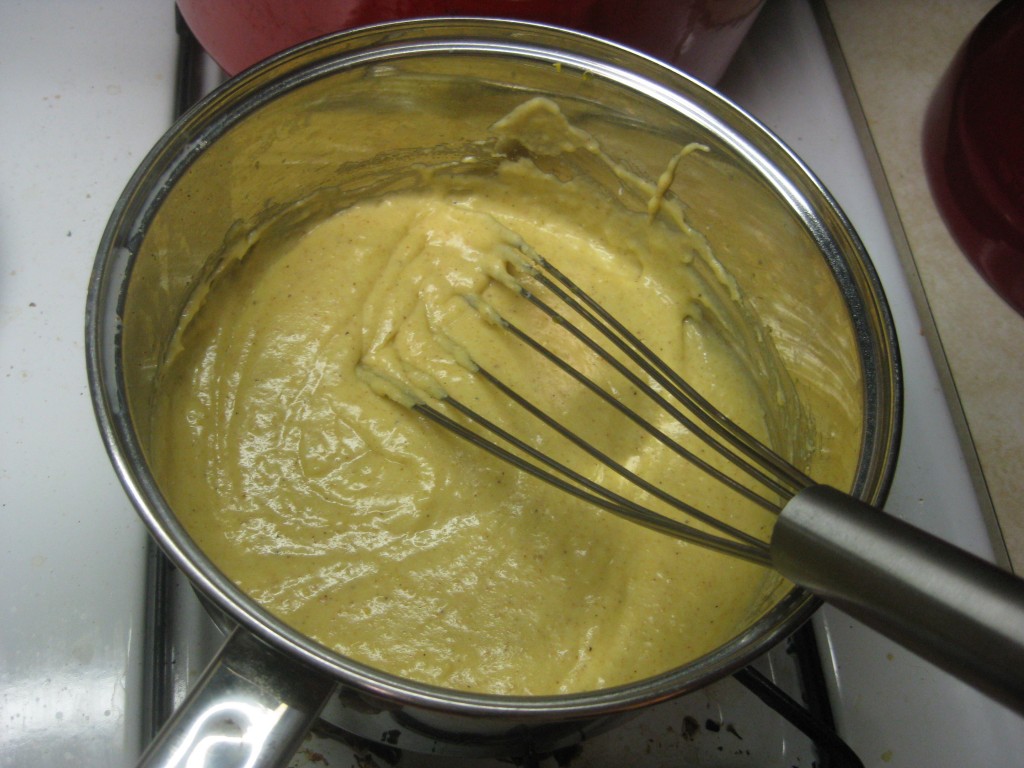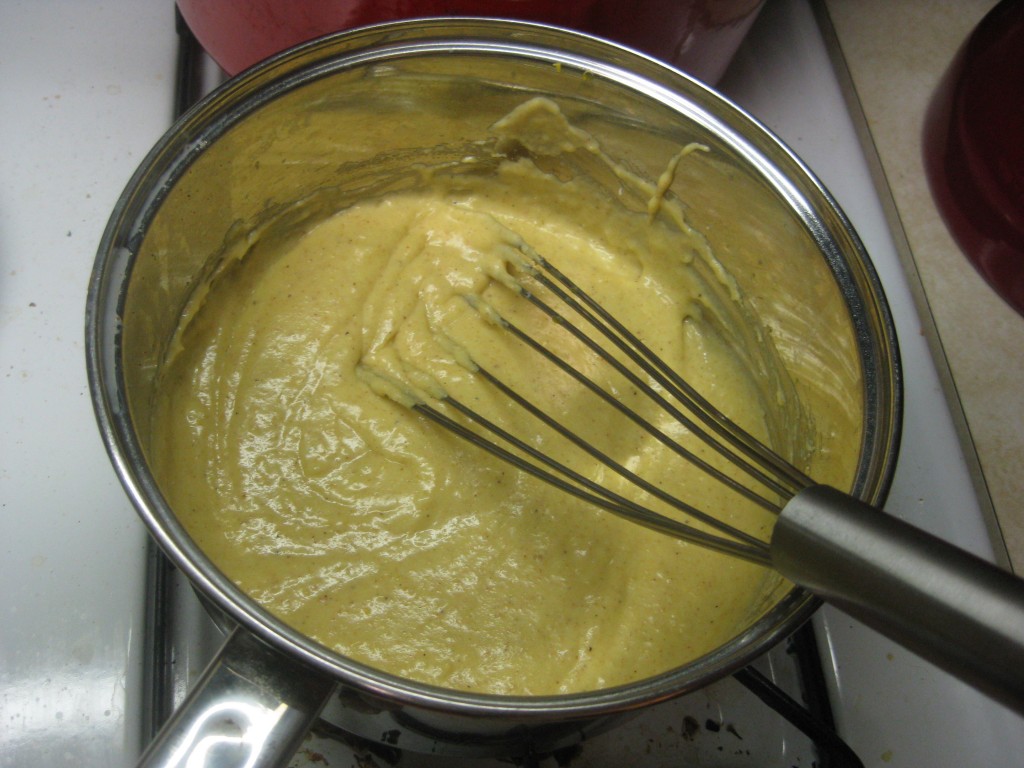 Mixing.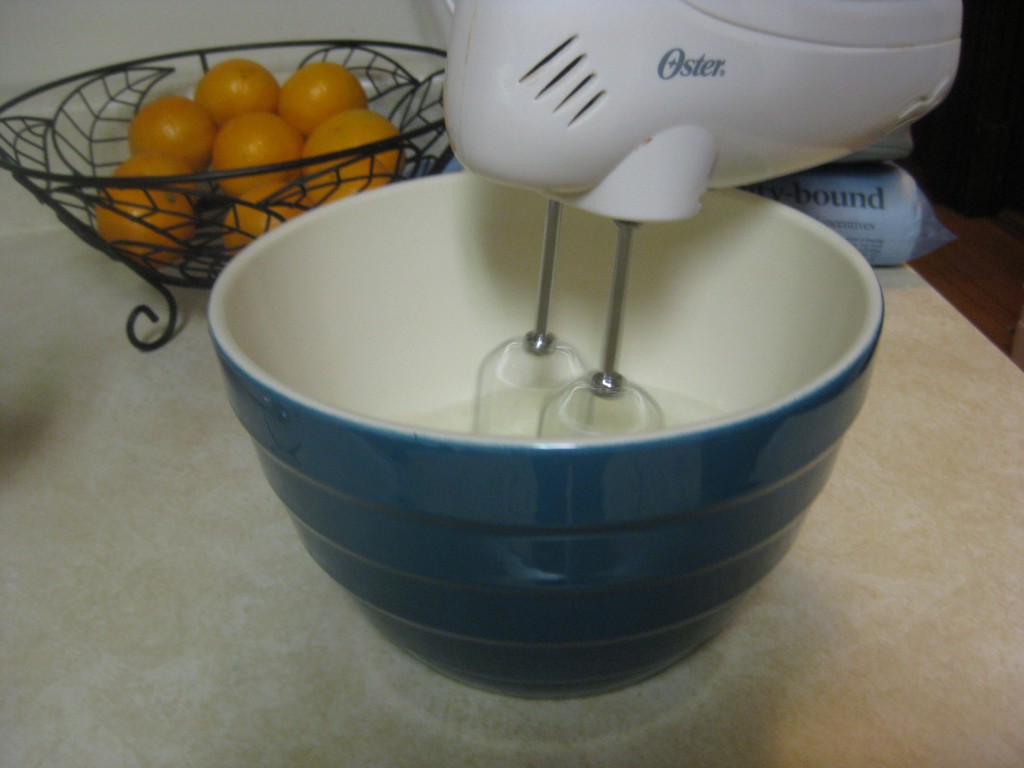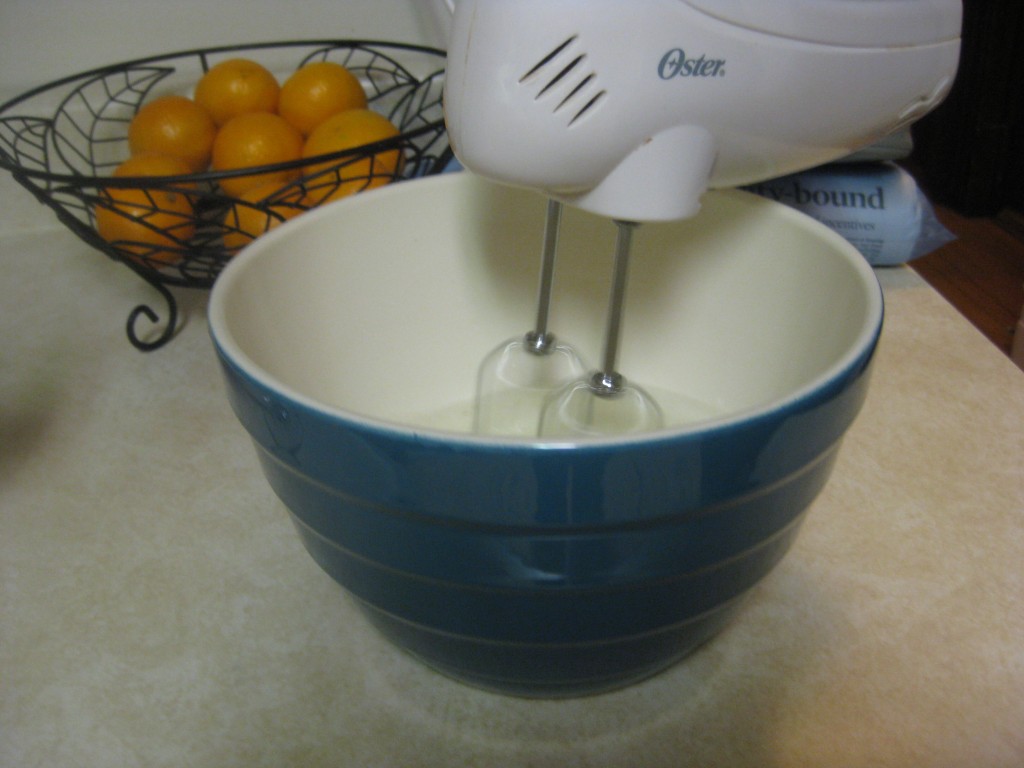 This is when things got a little nervewracking.
The instruction was to beat egg whites into firm peaks.
Firm, but not stiff.
It took some experimentation, but what we came up with, in our wine-fueled assessment, was this.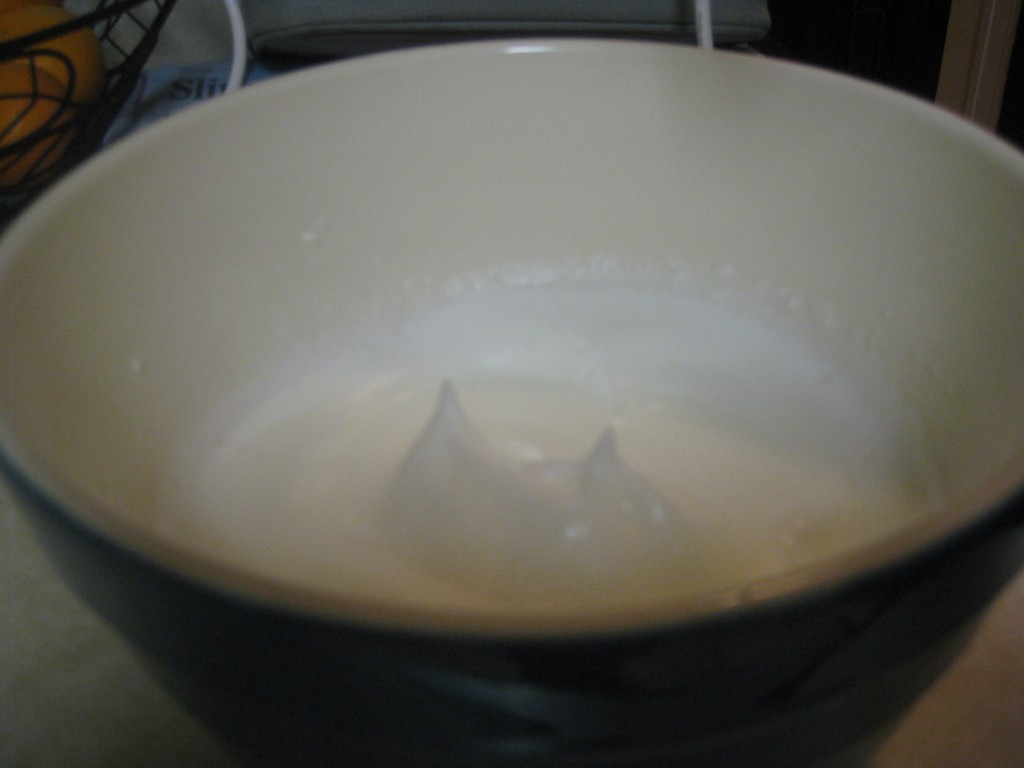 Then we mixed that in with the rest of our cheese-milk-flour-egg yolk-spinach souffle goodness and put it into our souffle pan.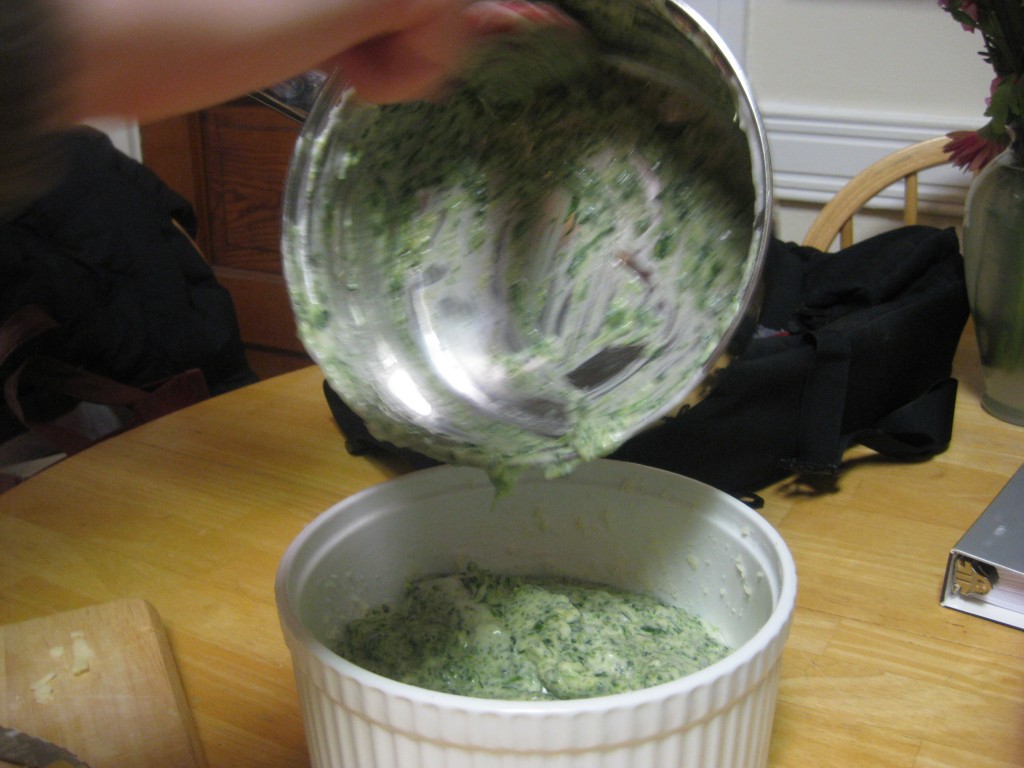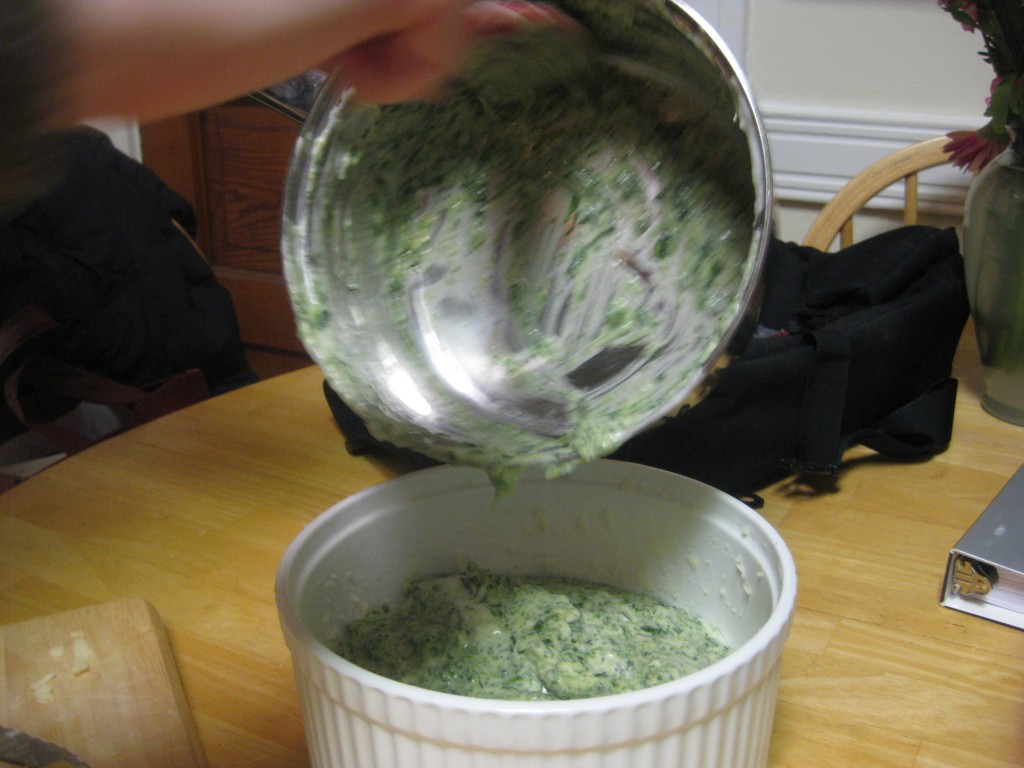 We used the spatula to draw a circle in the middle (Ky was muttering something about eliminating surface tension, but I was just following directions), put the souffle in the oven at 375 degrees for 40 minutes, and said a little souffle prayer.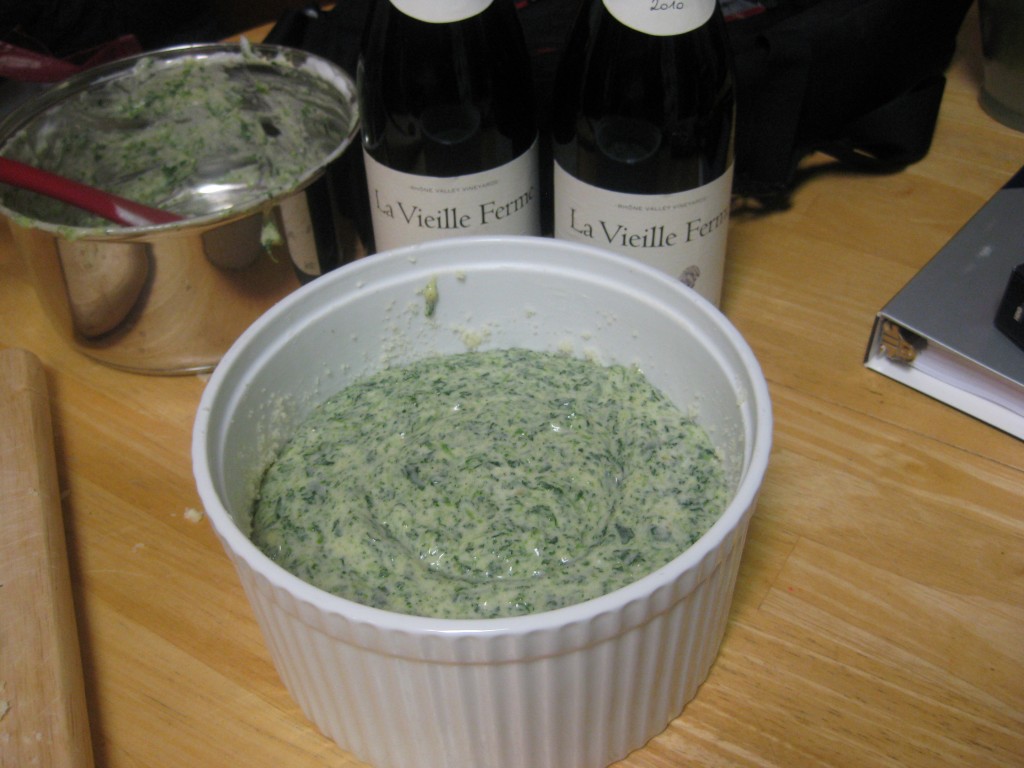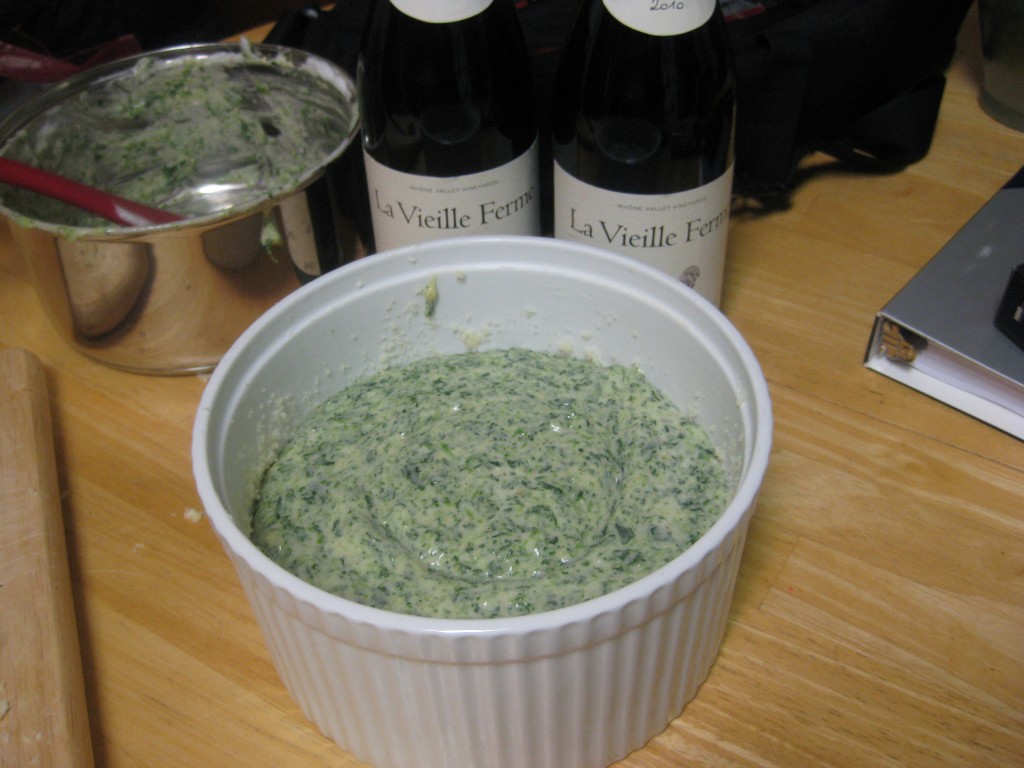 When we got back, we pulled this out of the oven, as Ky made exaggerated hand movements every time I moved the souffle even one inch.
She had concerns it would fall, and I'm not really know for my grace and coordination.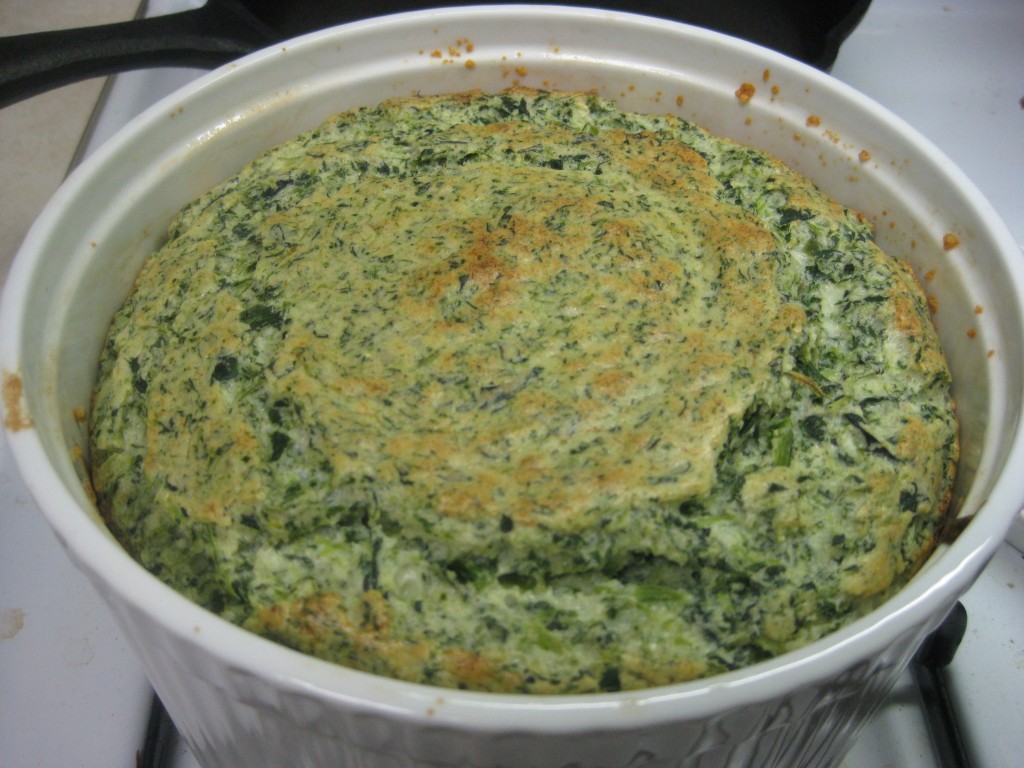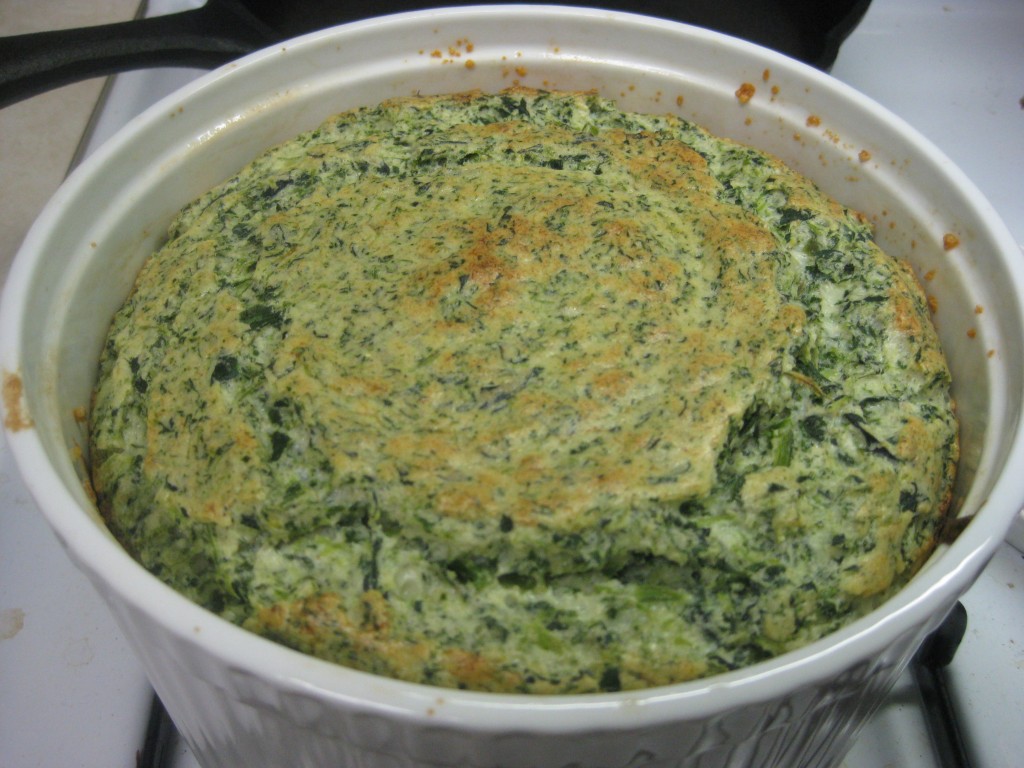 It was delicious, spinach-y, and pretty light, and it puffed up.
But not as much as I had hoped, to be honest.
We attribute that, in our scientific findings, to the fact that we used unmeasured (read: too much) amounts of spinach and cheese, which may have weighed down our poor little souffle.
But since the results were delicious, we decided not to dwell too much- we'll make the necessary adjustments next time around.
And there you have it- another sensationalized dish made easy (but not perfectly) in the Second City kitchen.
Enjoy, chickens!
Yum