Sometimes, you just need a piece of steak. This is how Jeff and I were feeling recently when we decided to make ourselves an old recipe of the Ree's that is easy to put together and so delicious I forgot why we don't make it weekly!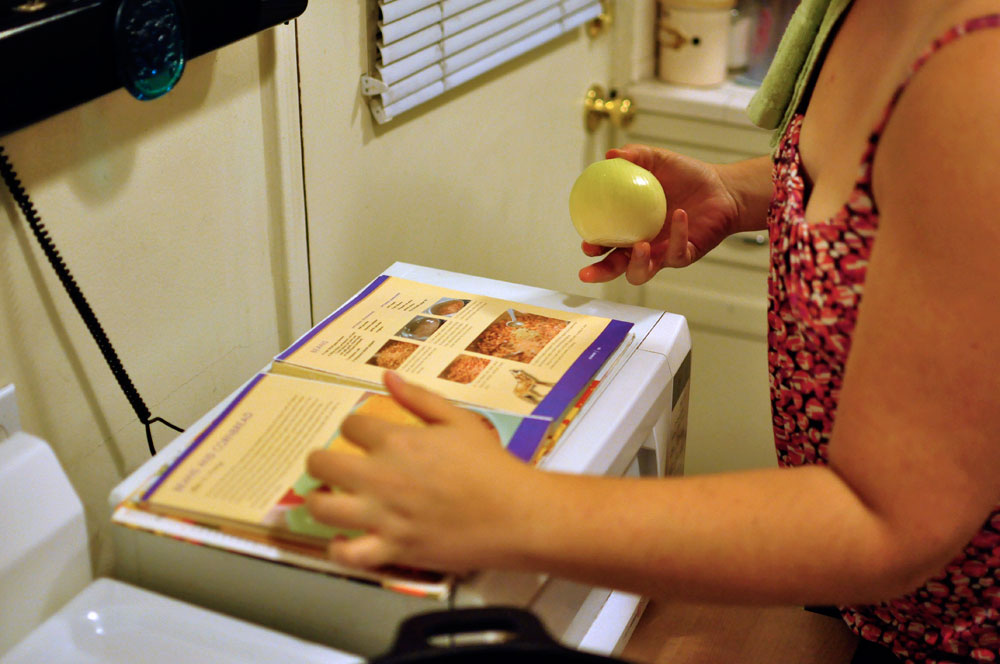 You can tell how loved this cookbook is? There may or may not be some rips, pages falling out, and the binding is breaking. Love, love, love.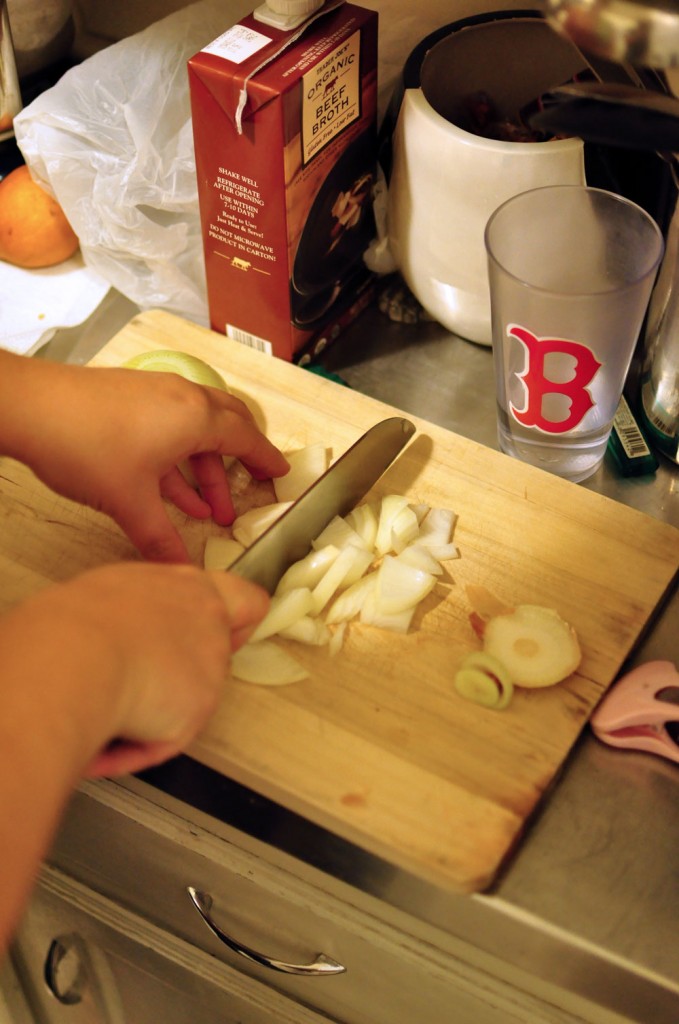 Start with an onion. Dice it up.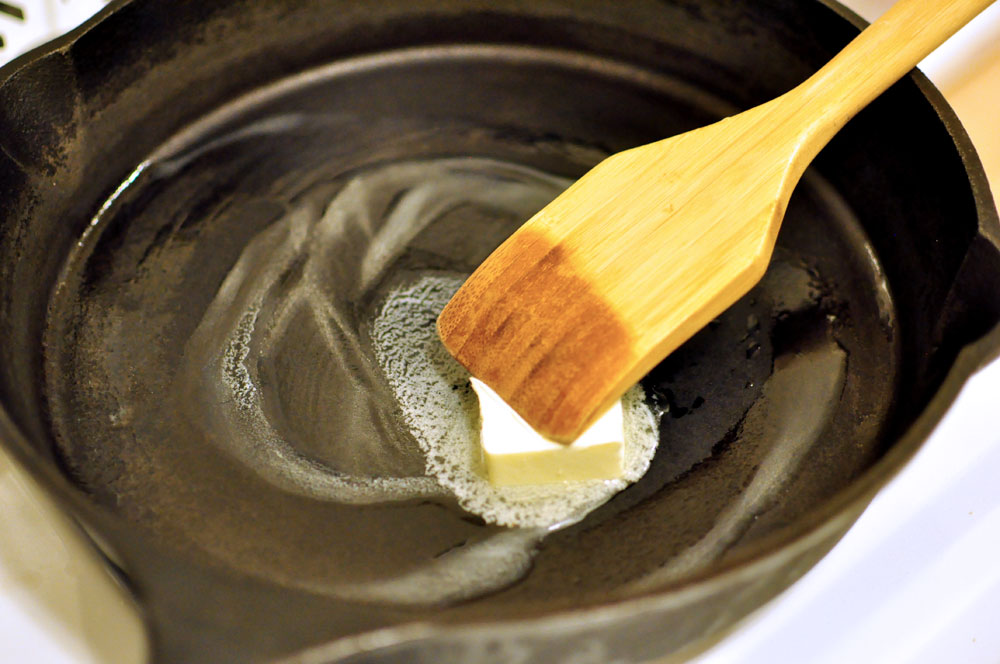 Melt some butter in the cast iron.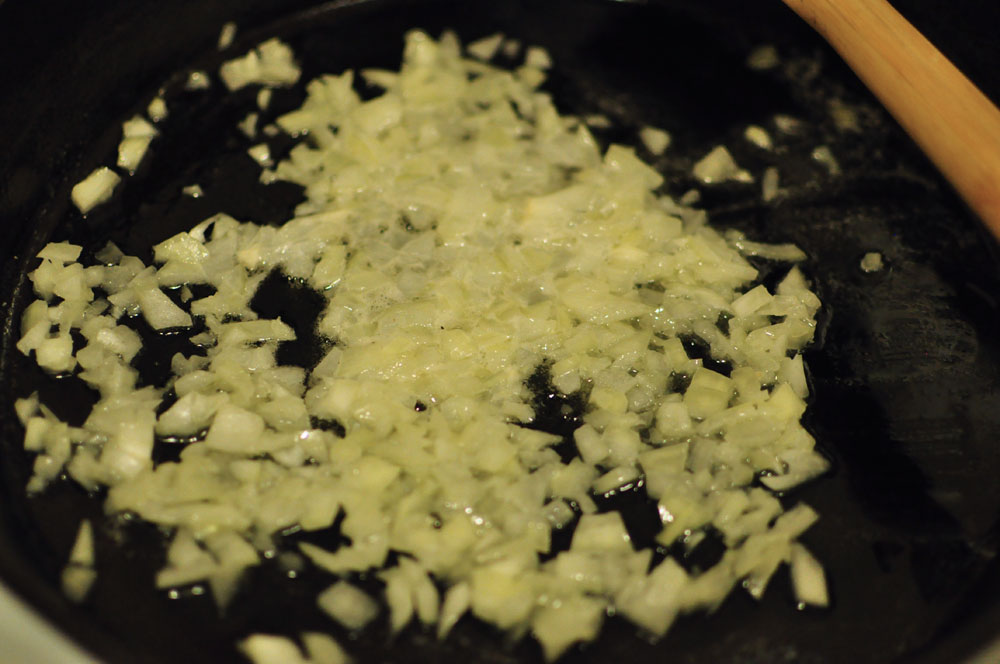 Put your diced onions in that delicious butter.
Let 'em cook for a bit. Until they look splendidly brown.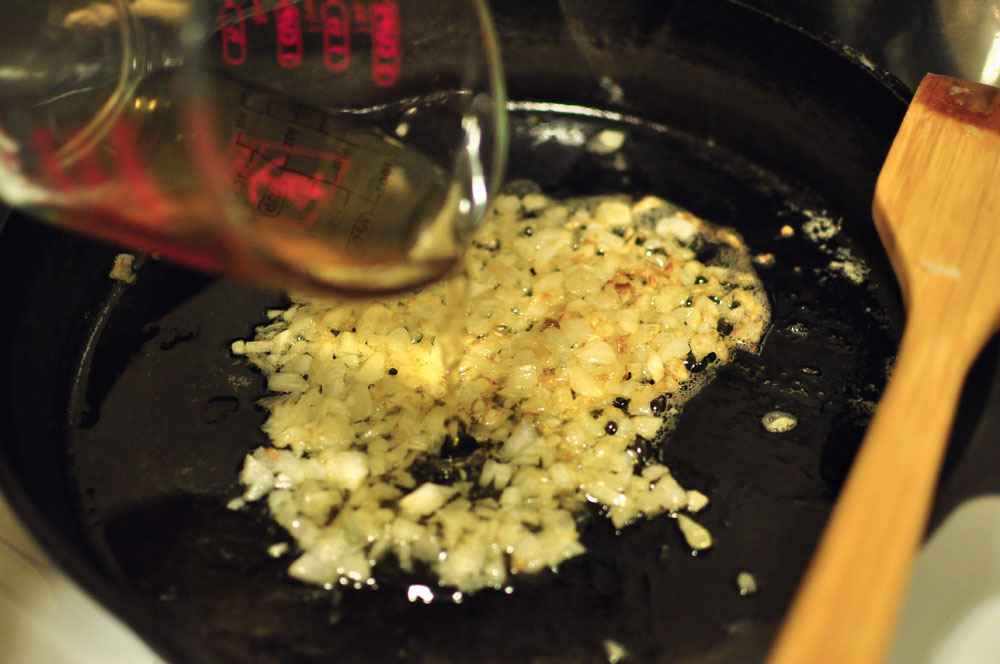 Turn off your burner. Add the whiskey. Let it burn off a bit, and breathe deep! Delicious.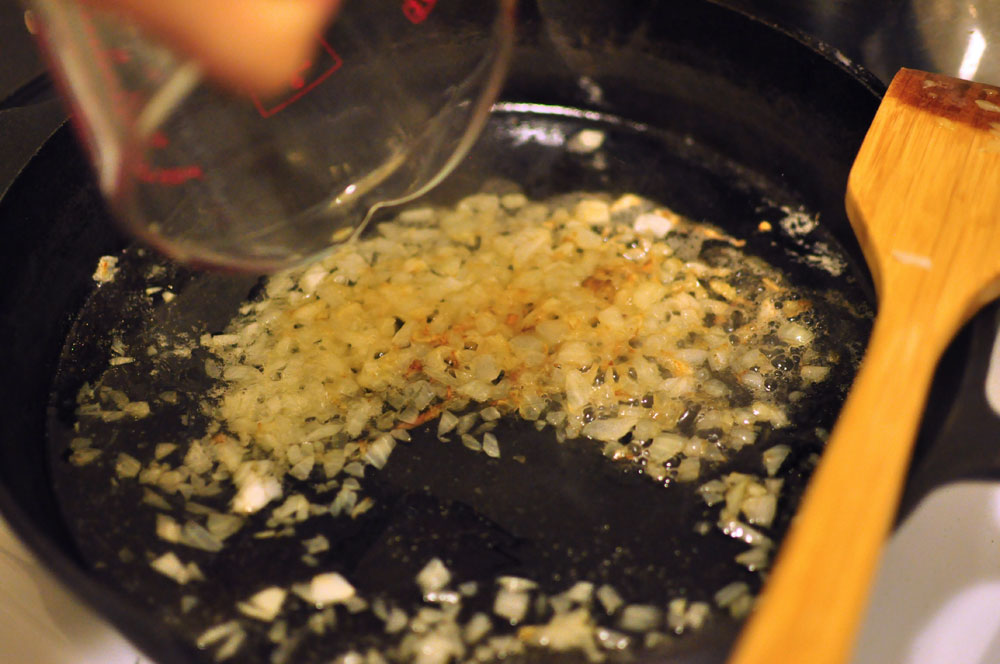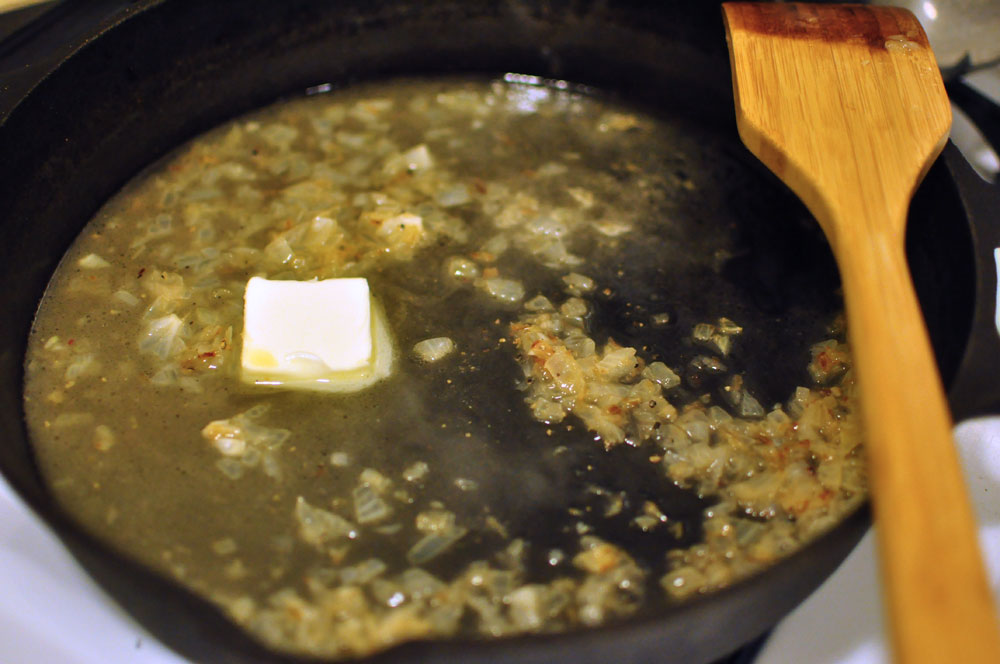 Now whisk in some more butter. Hey, I didn't say this was healthy, did I? Also whisk in some broth – about 1/4 cup. I used beef broth, personally.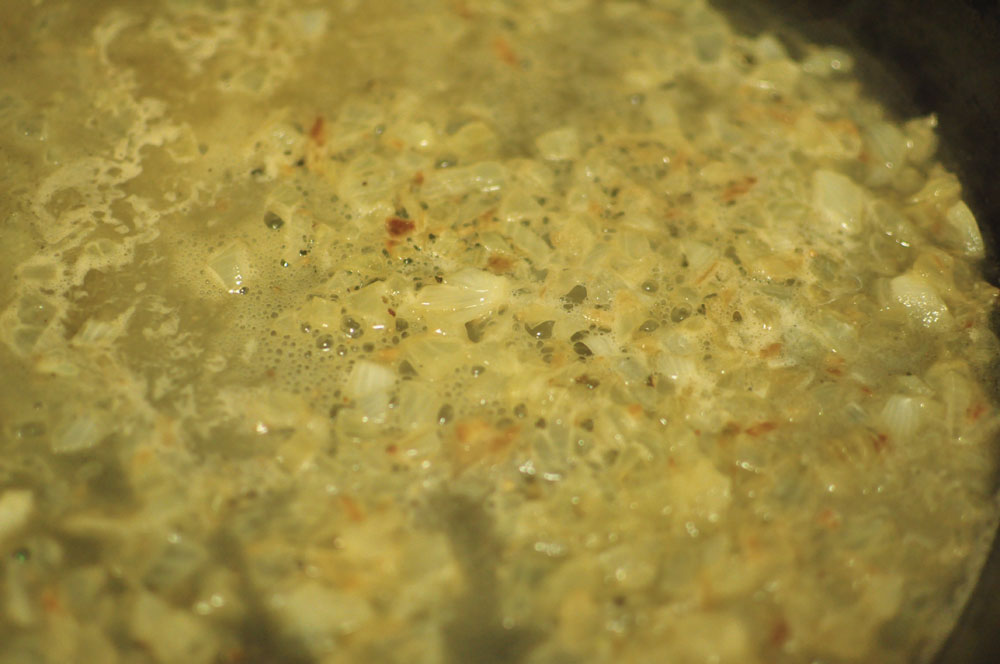 Now it gets good. Are you ready to add cream? I am.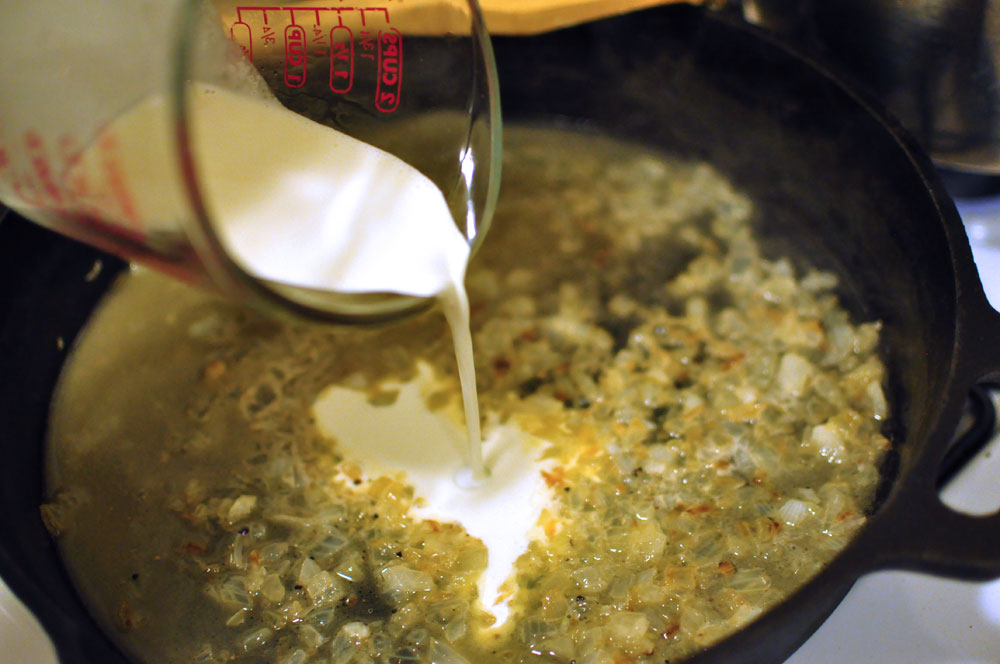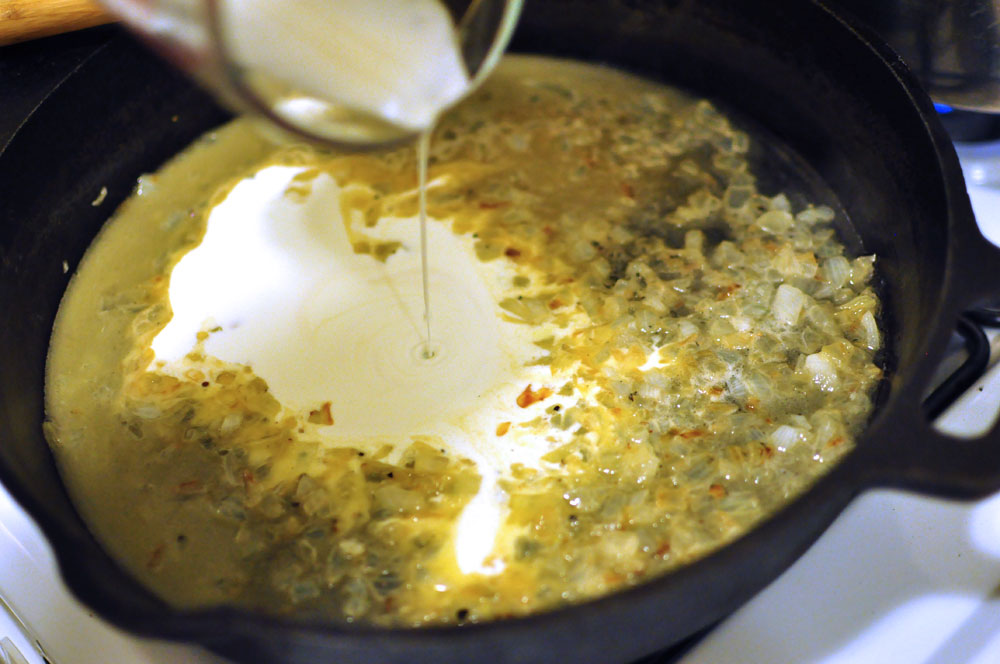 Meanwhile, make your steak. Melt some butter.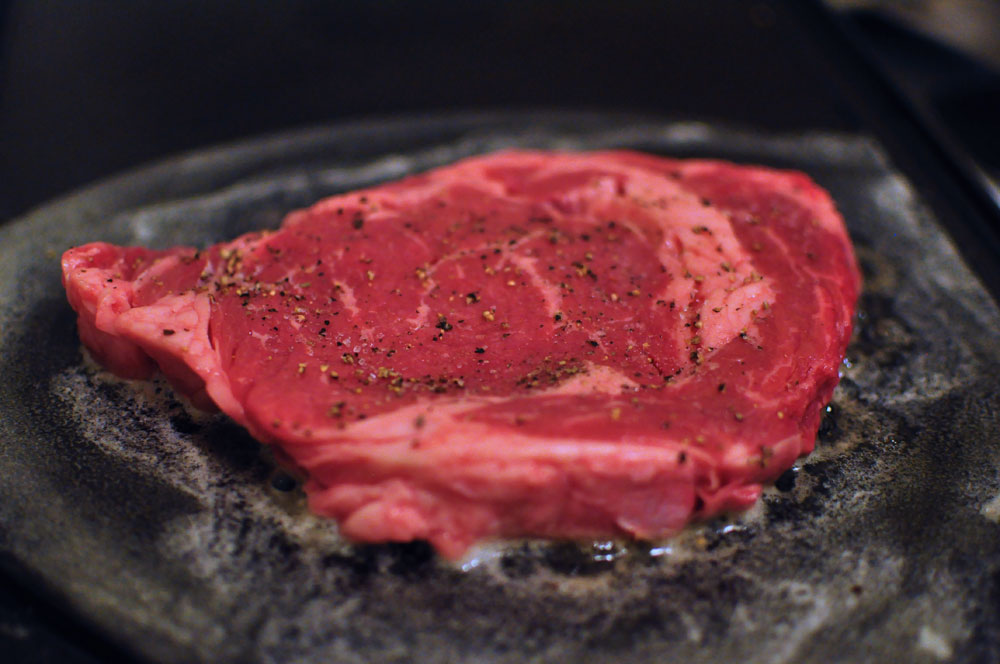 Make sure you season both sides well.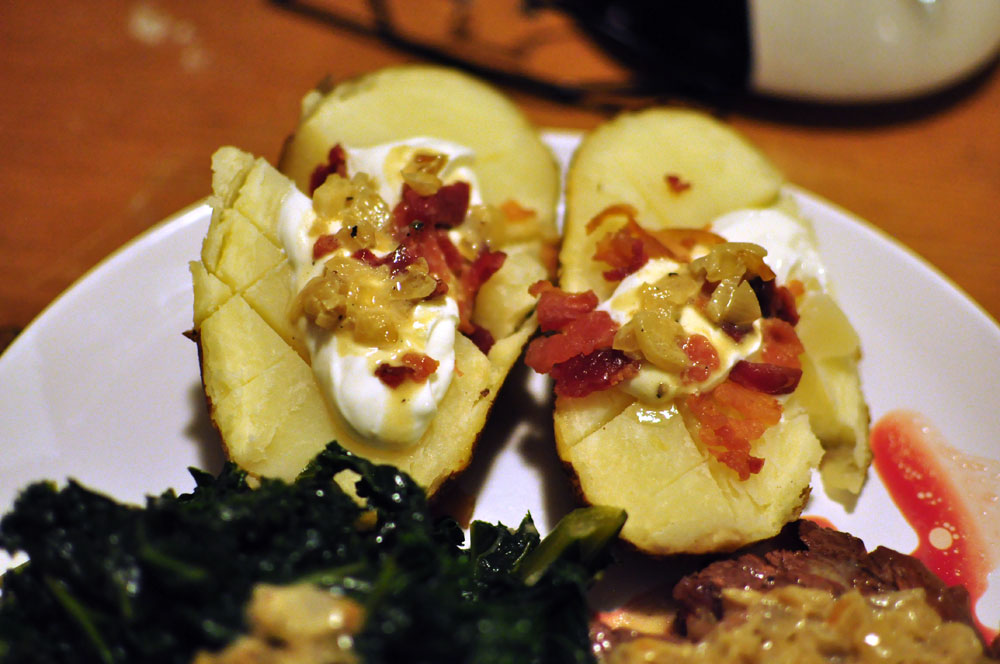 We're skipping to the end now. Serve with kale and baked potatoes, or mashed potatoes and broccoli, or green beans and couscous…whatever you want!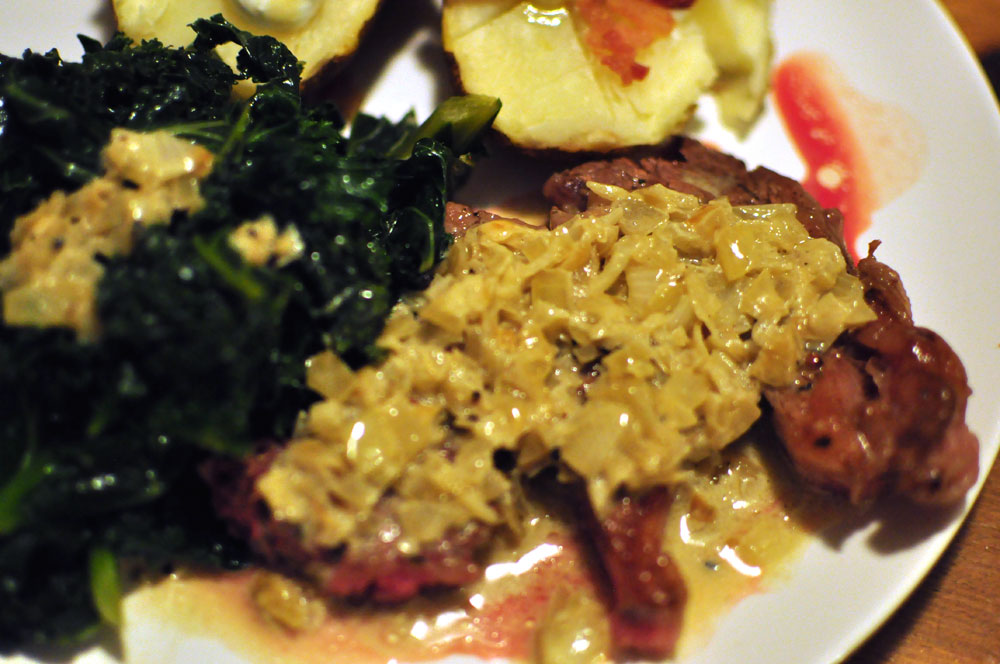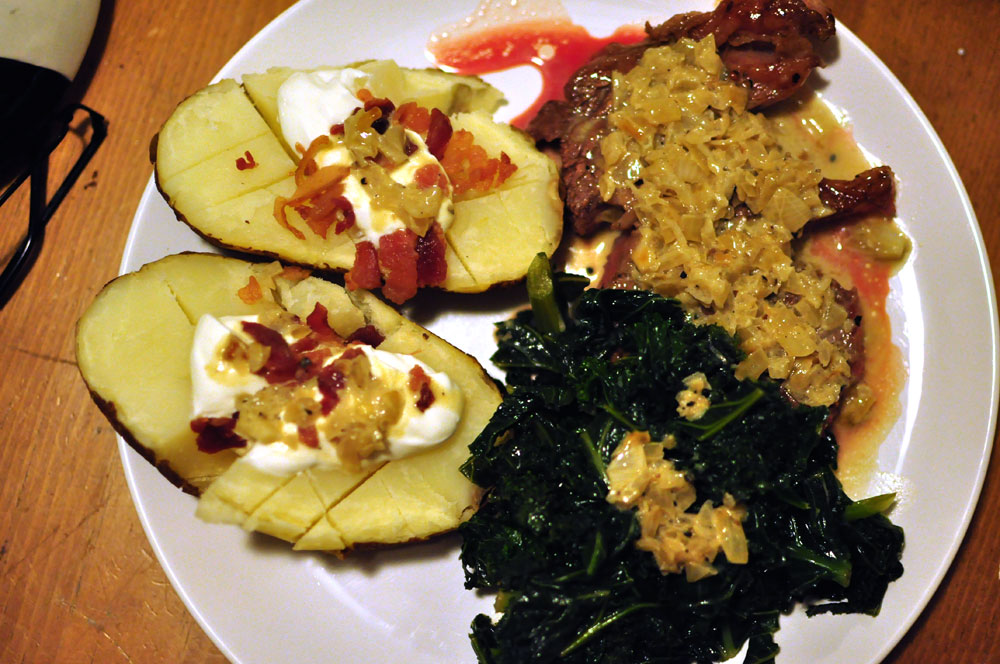 What recipes do you make all the time? Do you strive to keep them healthy, or often turn to comfort foods?
[addtoany]
Yum