Happy New Year Folks!
With the holidays past us and the craziness calmed, we wanted to focus on new endeavors and new goals for this year. With the success of our first two test kitchens in the fall of 2015, Jennie and I decided it was best to keep this new and exciting tradition going, this time with seafood. With so many delicious choices to choose from, with nothing too heavy or rich, we were leaving the holiday season behind and headed toward healthy goals in 2016.
For those of you that are new to the blog, our goal for these dinners is to try out fun and exciting recipes and to spend great times with friends – this time we had Lauren and Ryan on board (along with Jeff, per usual.) We're all from the east coast, so the sea calls to us. We had a wonderful evening filled with great food, amazing drinks, enlightening conversation, and of course a few after dinner games! We hope our experiments inspire your imagination in the kitchen as well. Here's what was on our menu: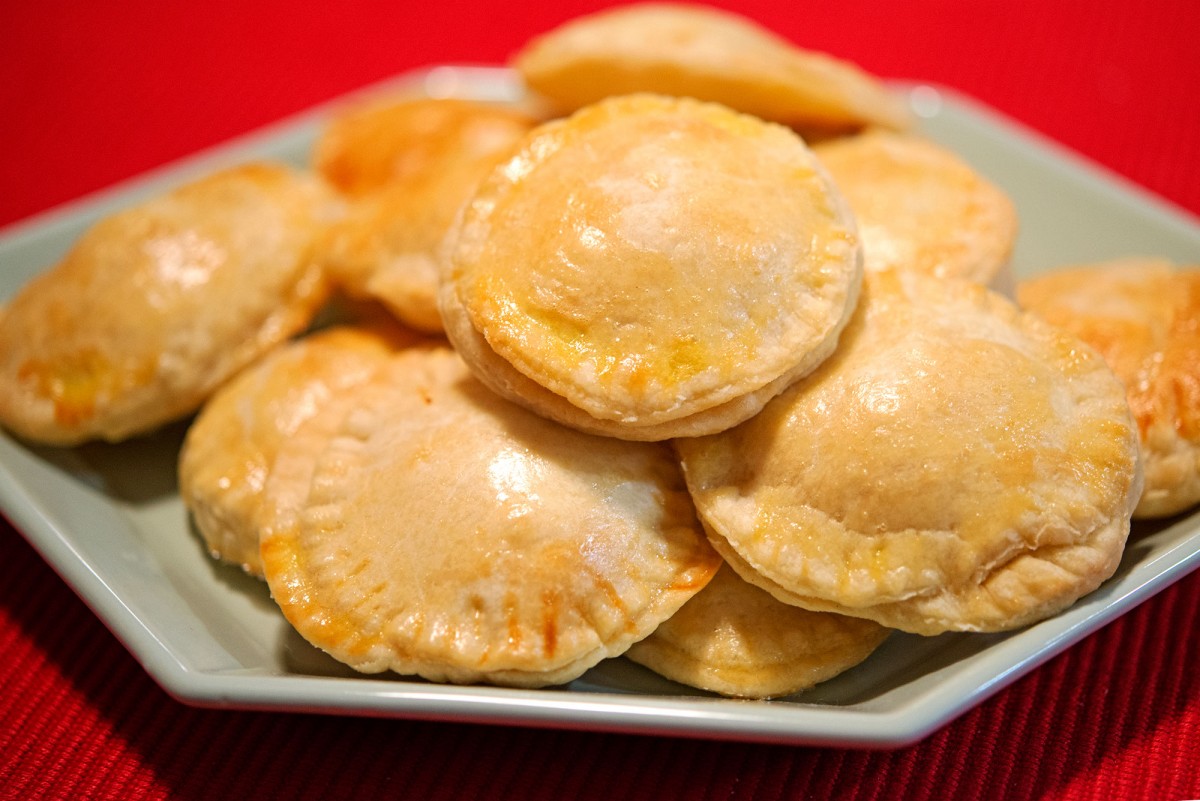 Appetizer 1: Alaskan Crab Puffs with a Cucumber, Lemon, Dill Vodka Martini
For this appetizer we started out with a cocktail recipe of my own creation that really enhanced the sweetness of our puff pastries filled with Alaskan crab and cream cheese. We tried these like wontons as well as more of a ravioli, and determined both ways is delicious but the ravioli were easier to keep contained.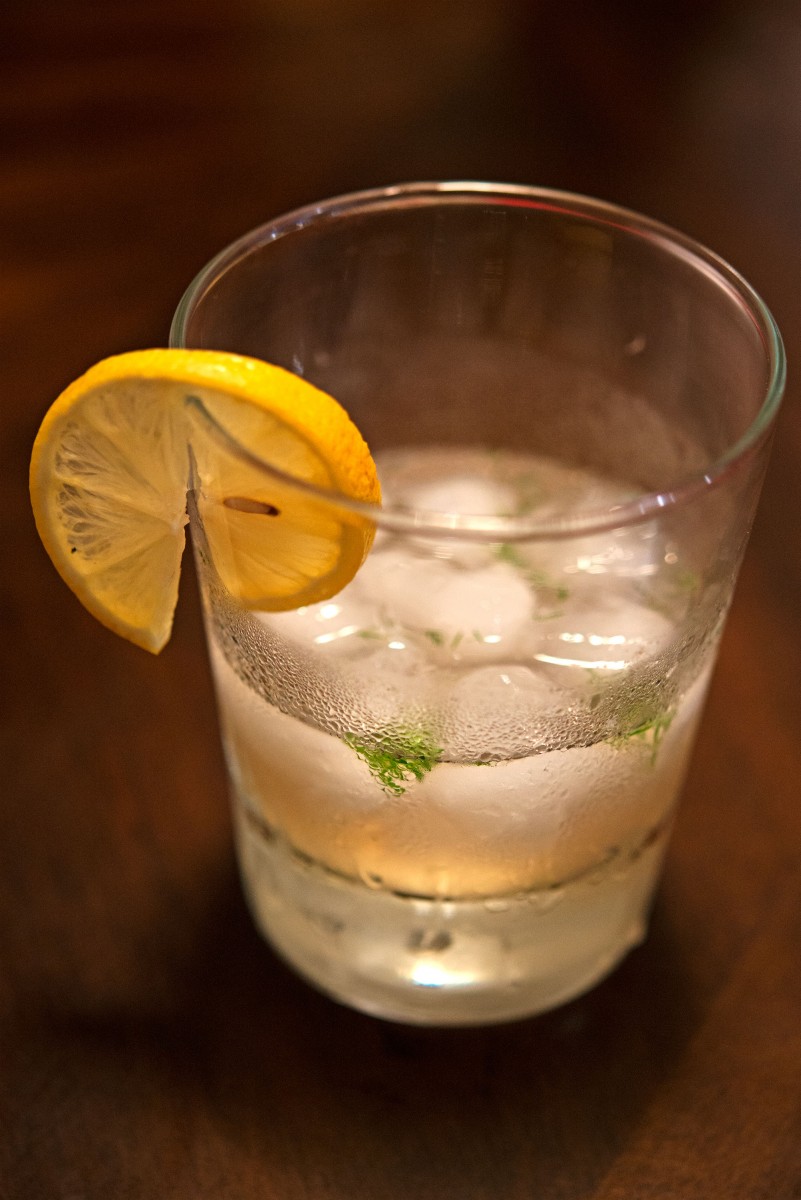 Appetizer 2: Scallops with Couscous and Arugula with a 2014 Brecon Estate Viogner/Grenache Blanc Blend
For this dish, we wanted to compliment the sweet and citrus notes of Brecon Estates 2014 Viogner/Grenache Blanc Blend with the earthiness of the bacon and arugula and the sweetness of the pan seared honey-glazed scallops. Served over buttered couscous, this appetizer could have been a meal by itself, but we didn't want to stop there!
Main Course: Dry-Rubbed Salmon with Broccolini and Dill Potatoes with a 2012 Kenneth Volk Vin Gris Pinot Noir Rosé
Fresh Atlantic salmon is one of my favorite dishes to cook and eat. When you get it right it's an extraordinary dish. I wanted to make sure that the salmon had a wonderful crust, but also a citrus undertone.
Before dry rubbing the salmon with selected spices to add a little kick, I let the top of the fish rest in some freshly squeezed lemon juice (we're talking off-the-tree fresh!) for about 15 minutes. Fun fact: the acidity of the citrus caused the top layer of the salmon to almost begin cooking, and once you apply the dry rub you have an infused taste that's phenomenal.
This dish, along with the dill-sprinkled potatoes and orange-zested broccolini, complemented perfectly with the bold and balanced rosé. (Jennie's note: there is no photo of this dish because we ate it too quickly AND because we were having too much fun. And too much wine. That's my bad.)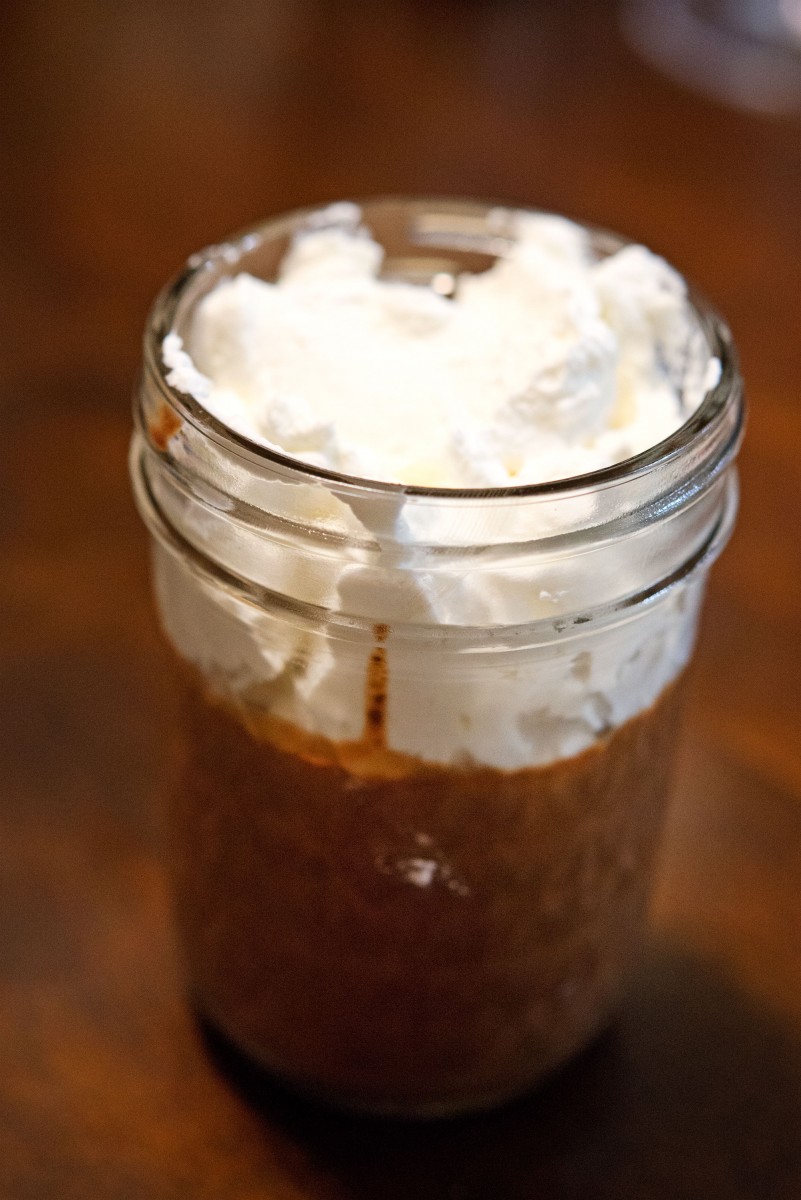 Dessert: Pots de Creme with a 2010 Halter Ranch Vin De Paille Dessert Wine
 We used the Pioneer Woman's recipe for Pots de Creme, adding a little orange zest to bring in the hint of citrus, and this was quite a crowd pleaser. Extra points for whipping the cream at the table (although our guests may have missed it because we were focused on our game!)
We look forward to our next test kitchen in early March and would love hear about any exciting recipes you're trying with your friends – the best meals and spirits are those shared with the people you care about, am I right?
Good Spirits Folks!
Yum