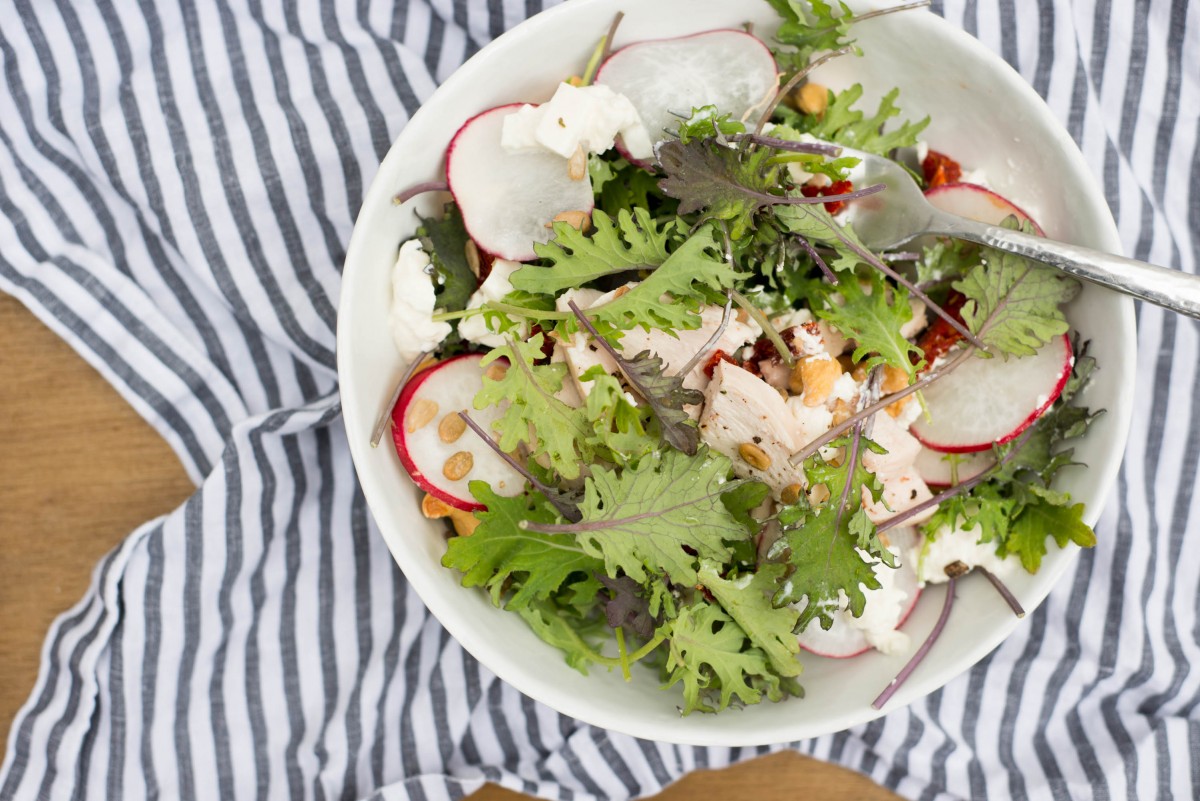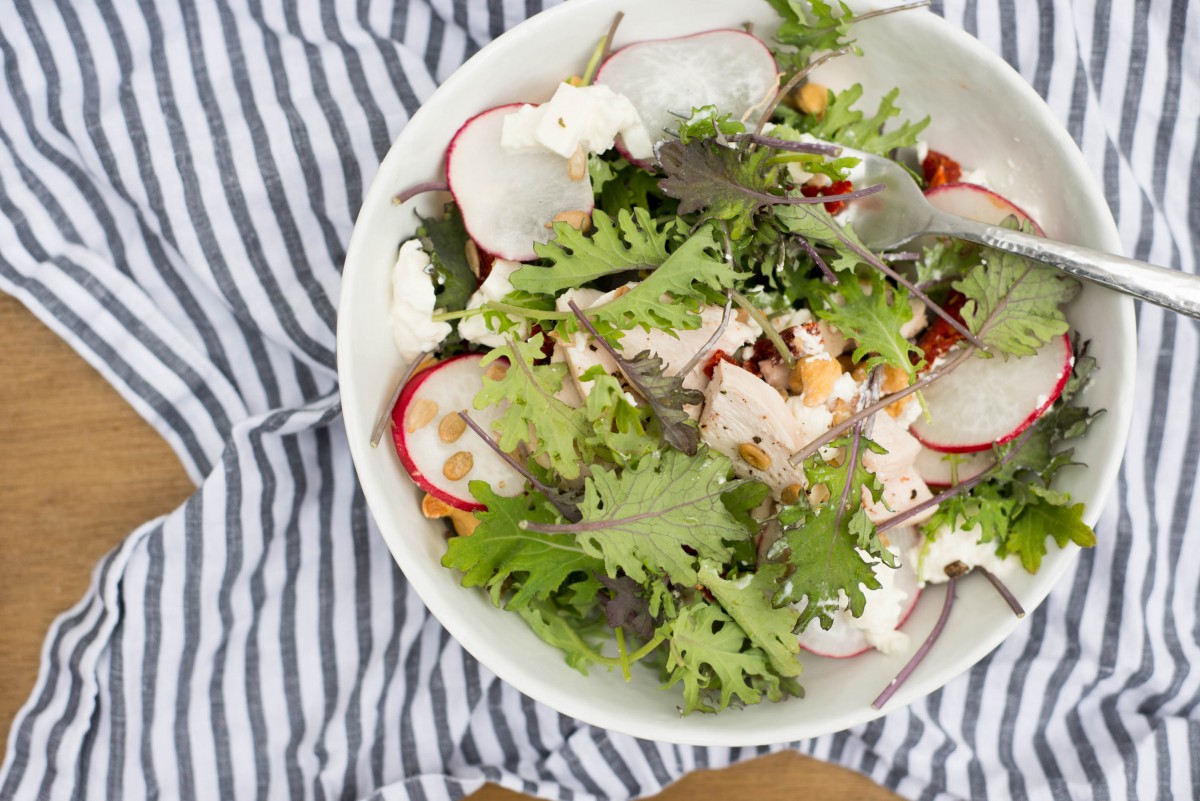 I've been eating a lot of crap lately, mixed in with some really great stuff, but I am feeling like maybe I need more raw foods in my diet for a bit of time. When spring comes, I want to buy everything in sight at the farmers' market and go on a frenzy of eating salads only.
This one came out of wanting another go-to lunch option that's not leftovers and isn't something too terrible. I am a big fan of buying a green, a root veg, a seed, a nut, and some kind of cheese, and making lunches for the week. It's easy to get into a groove putting lunches together, you can mix up your toppings depending on what you have in the fridge, and you know it's a healthy midday meal (rather than buying something at work and ending up eating pizza…all week…like I did last week. Not that there is anything wrong with pizza. I love it, obviously.)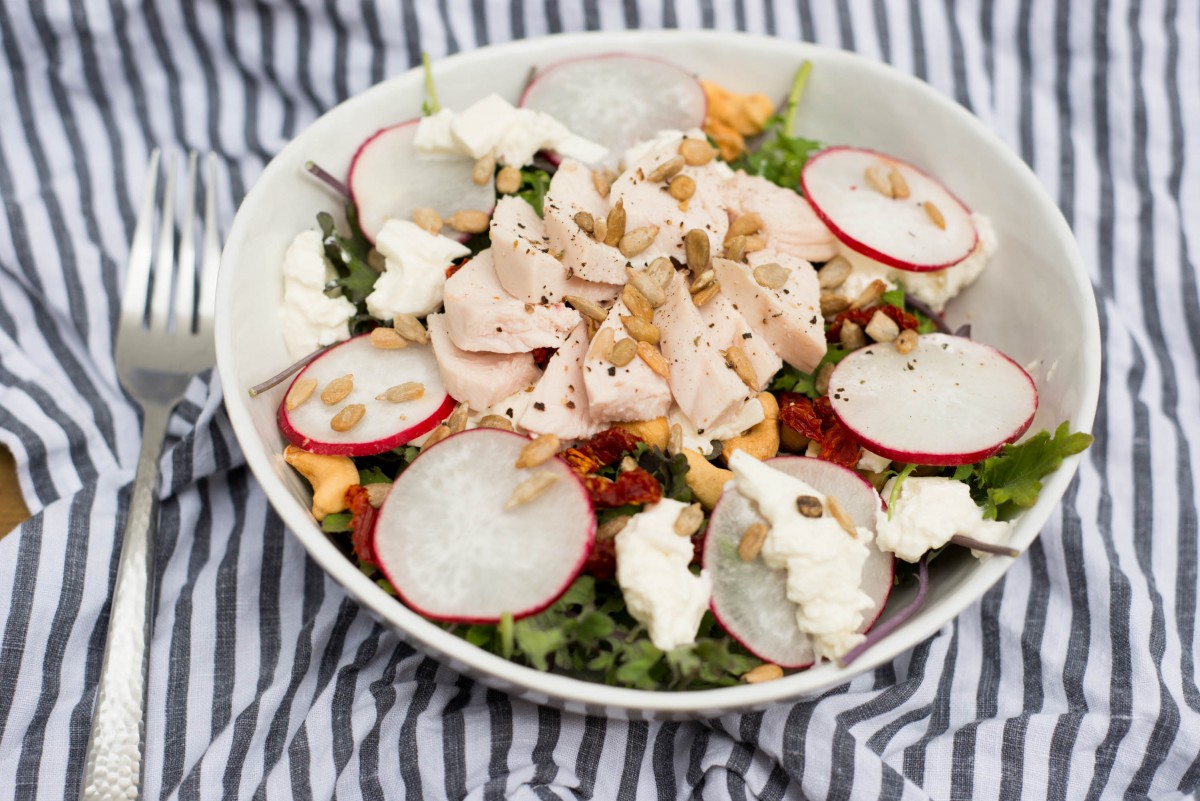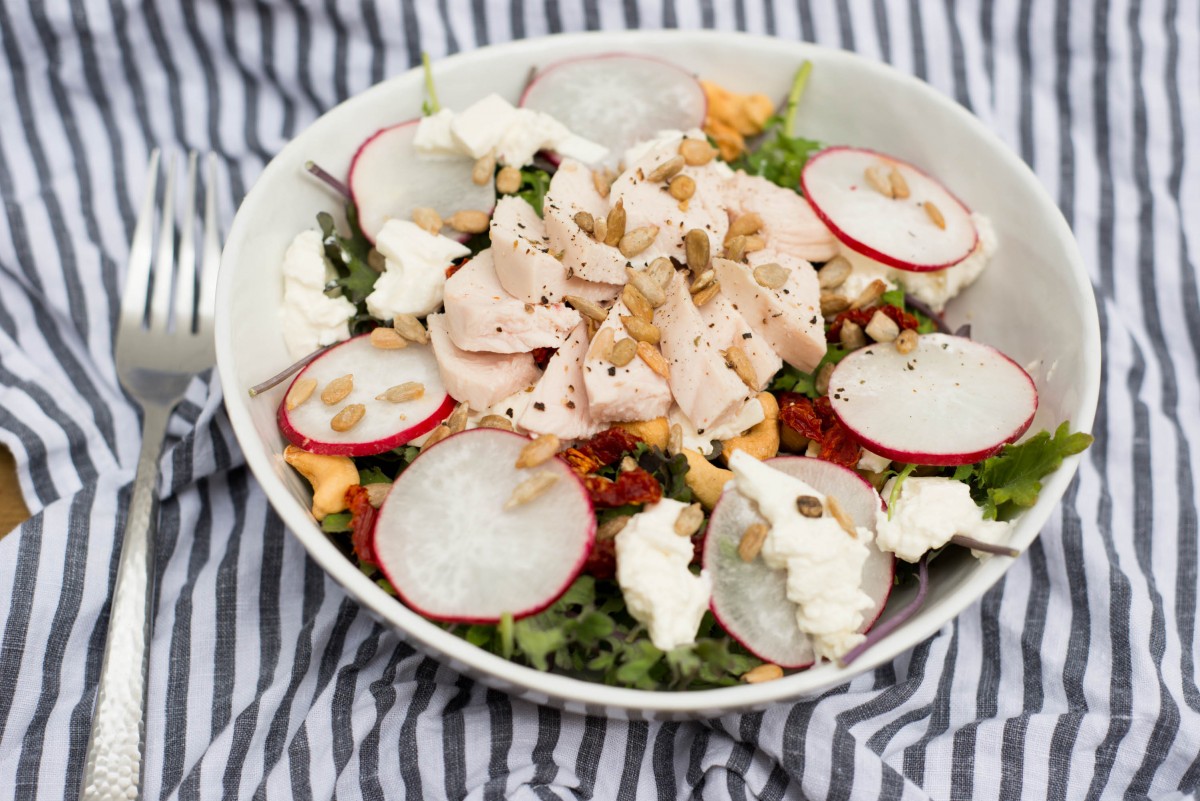 That's exactly what I did yesterday when I made this salad. I went a little crazy at Trader Joe's, I will admit. This salad is:
Baby kale
Roasted chicken
Sun-dried tomatoes
Radishes
Cashews
Sunflower seeds
Burrata
The key, to me, is a protein, something sweet, something creamy, and something crunchy. You could sub radish for carrot, cashew for just about any nut, burrata for feta or goat cheese, kale for spinach or romaine, sundried tomatoes for caramelized onions…you get the idea.
Now, to me, I'd rather throw more cheese in there than having any dressing, but a KEY element to any salad is to salt and pepper it. It may sound weird, but trust me on this one. If you still want a little dressing, try oil & vinegar or lemon juice – just as delicious but not too heavy.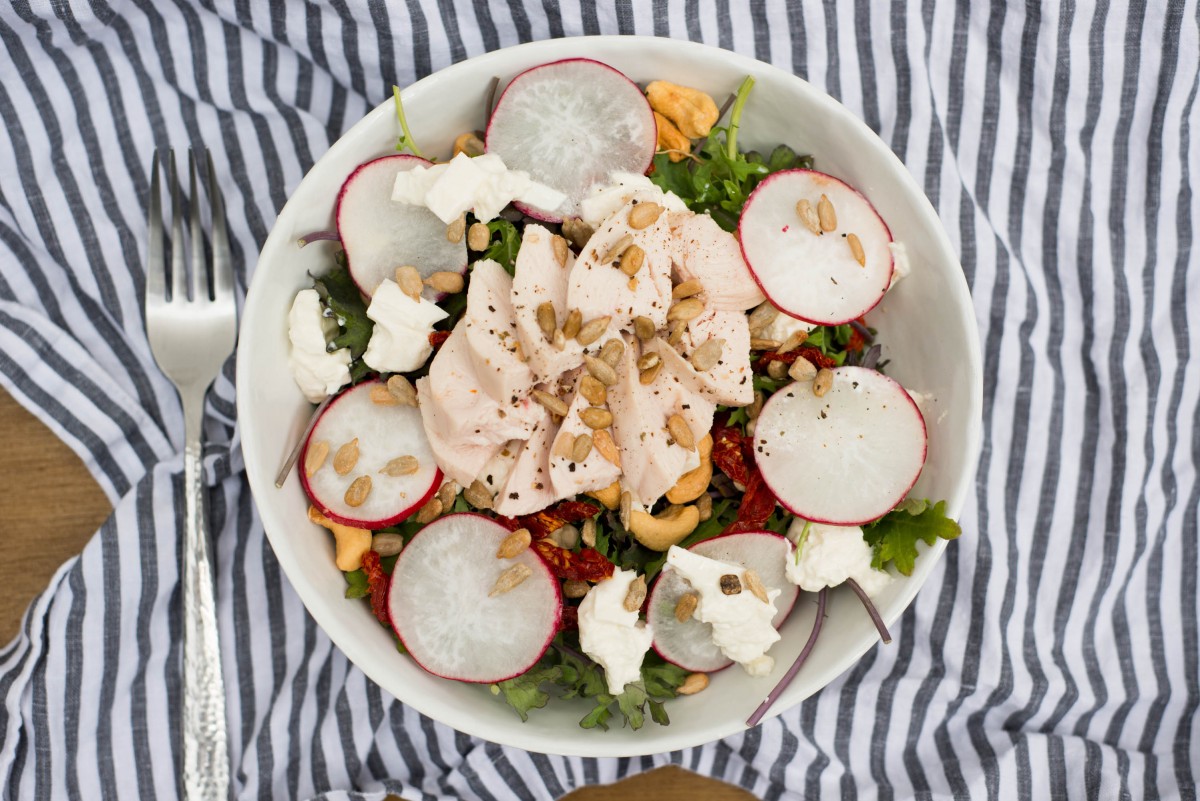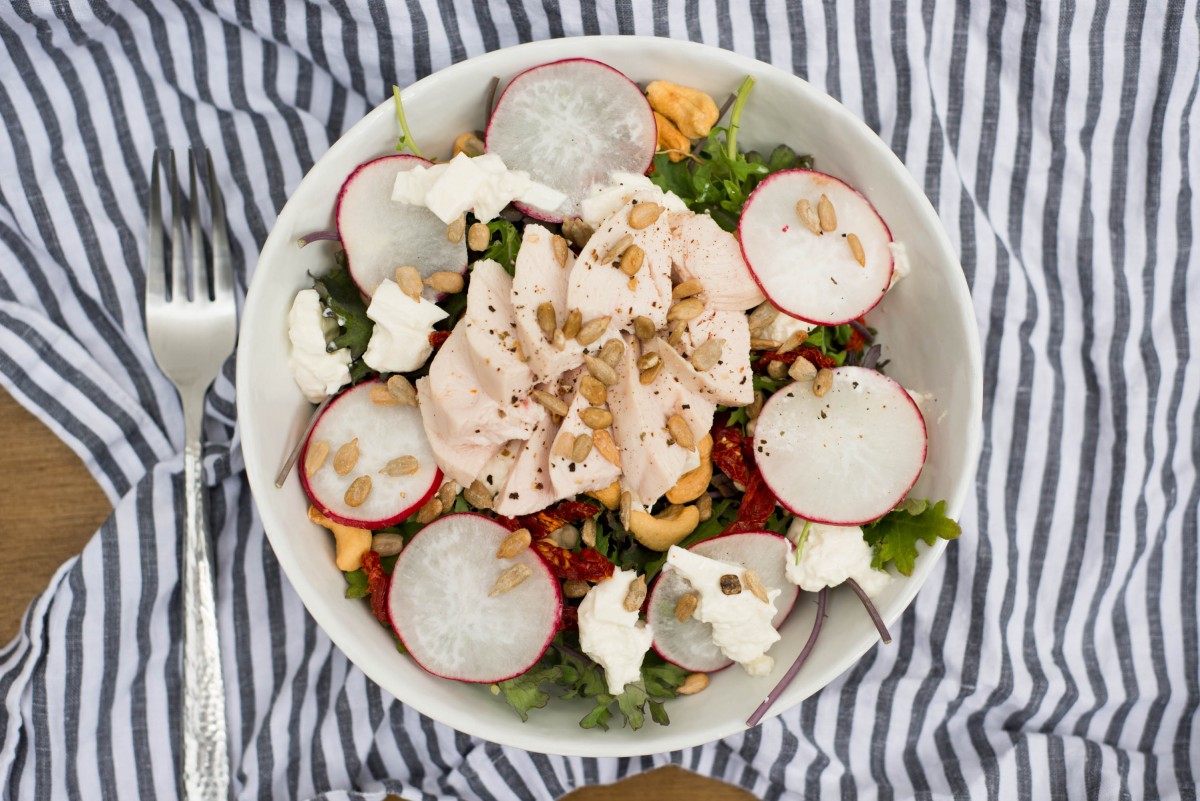 So this is my simple salad for you this spring. Use what you've got in your fridge and make yourself a flavor-balanced salad whenever you need a little boost!
[addtoany]
Yum