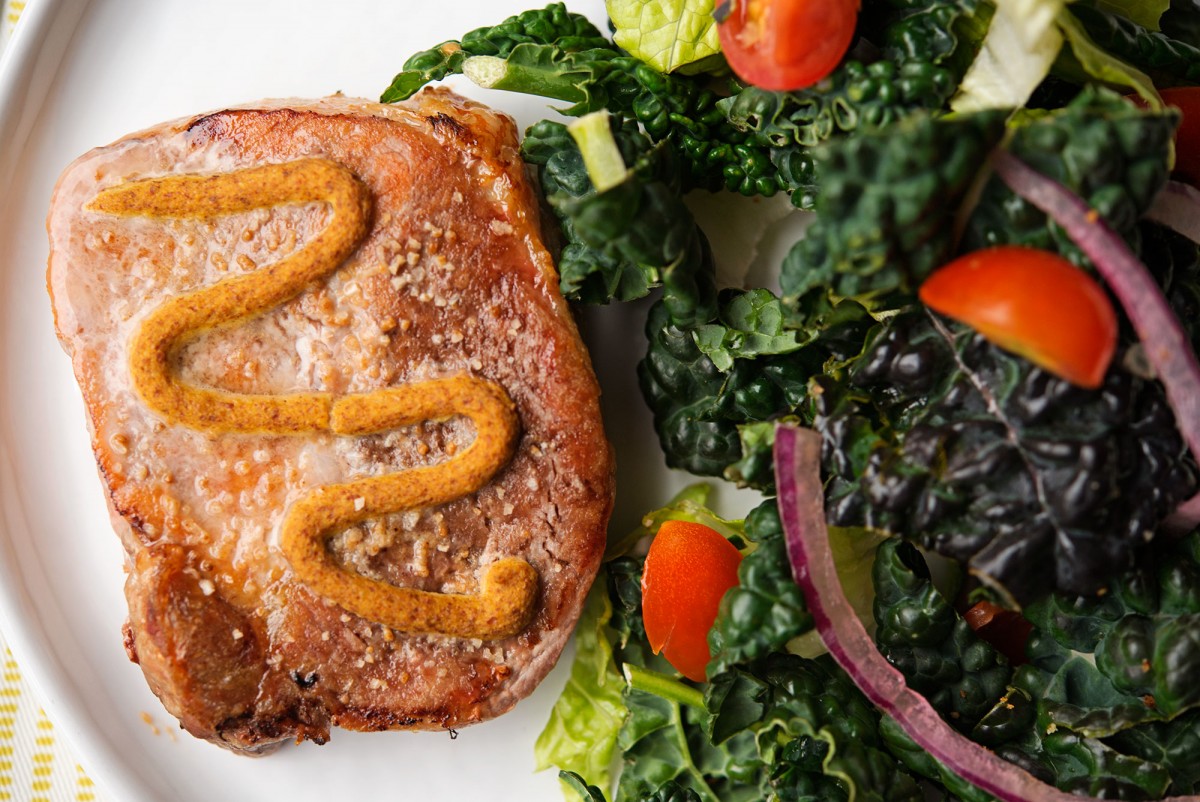 Simple paleo recipes are, simply, the best. Over at Garlic My Soul, we realized we hadn't experimented with an easy pork chop recipe yet – so here it is! We used simple seasonings (salt, lemon and spicy brown mustard) and the results were delicious. We did use Hepp's gourmet White Truffle salt, which is optional but also highly recommended.
We made a 1/2 pound of 1 and 1/2 inch boneless chops. You can decide on quantity and whether or not you'd like to cook them with the bone in. Cooking time can vary depending on thickness. Please make sure your chops are cooked all the way through before eating!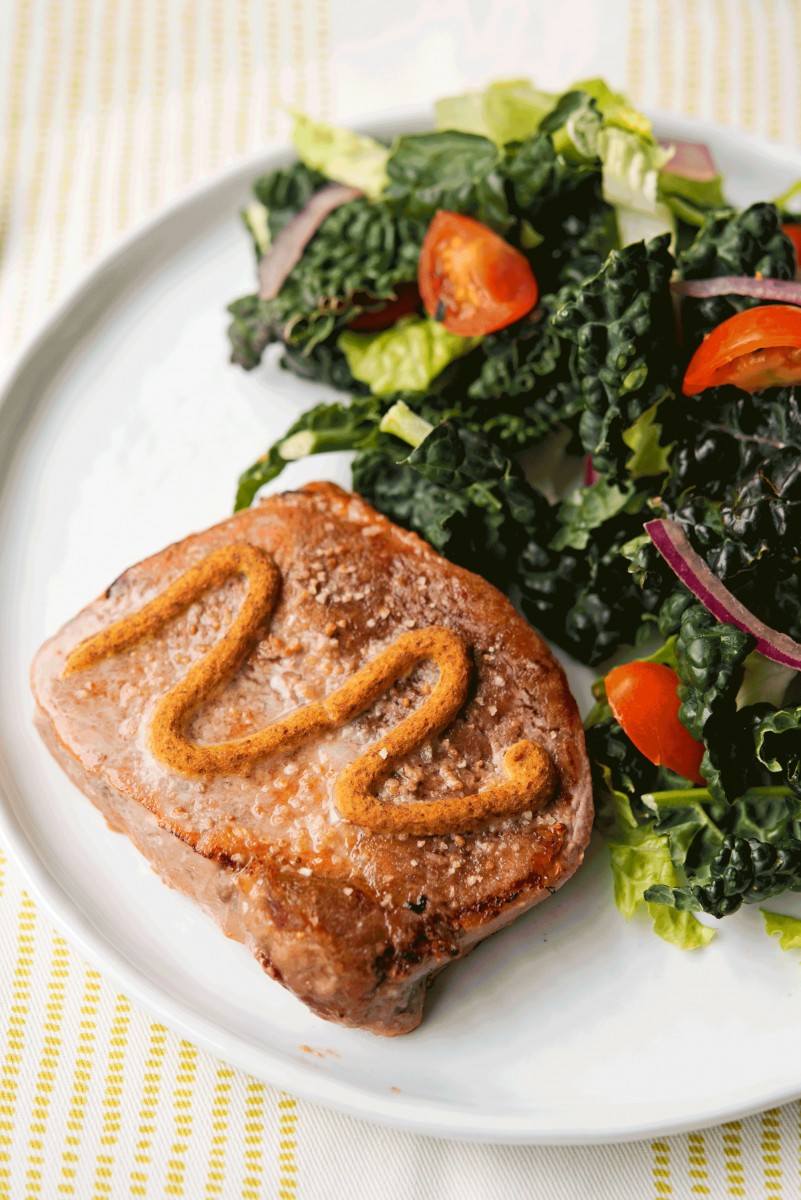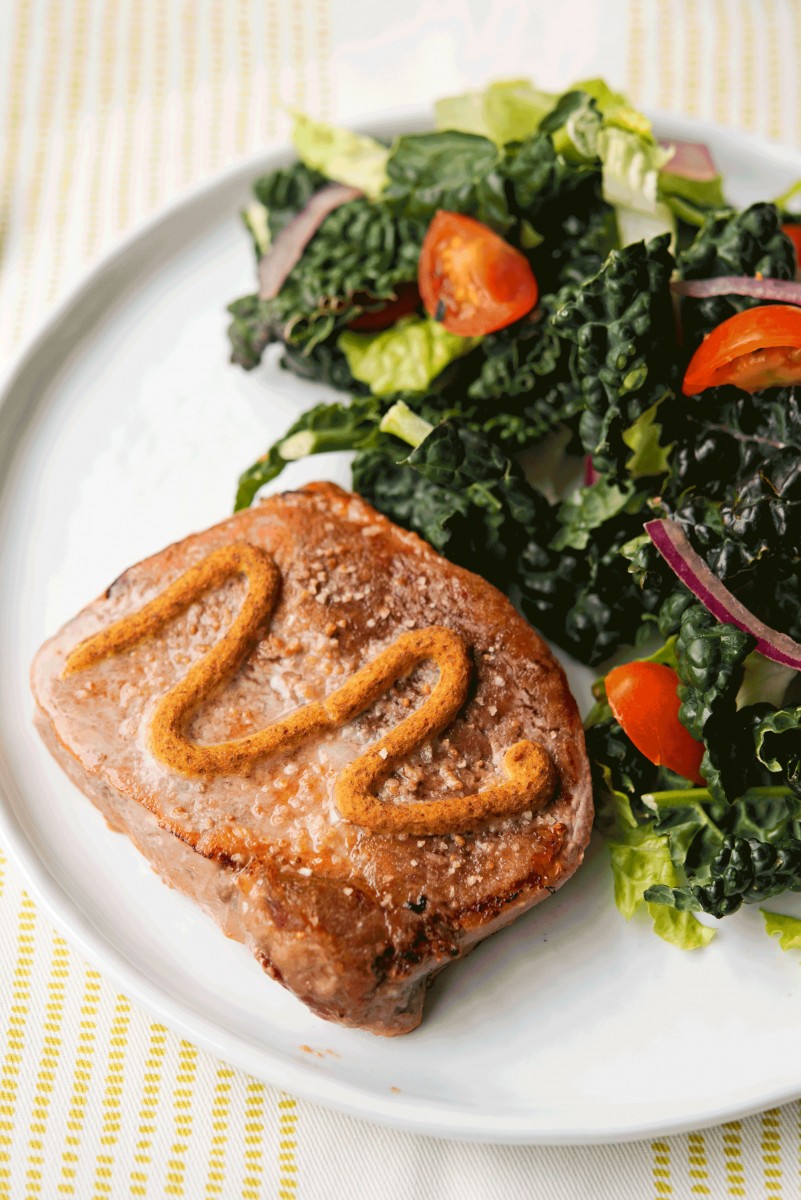 Ingredients:
Pork chops
Olive oil
Lemon
White Truffle salt
Spicy brown mustard
Directions:
1. Preheat oven to 400.
2. Add a dash of olive oil to a pan over high heat.
3. Coat the pork chops with lemon juice and a pinch of salt.
3. Pan-sear the pork chops for three minutes.
4. Flip them over. Re-season with lemon and salt. Pan-sear for 3 more minutes.
4. Lightly coat or spray a baking sheet with olive oil to prevent sticking. Place the chops on the baking sheet.
5. Add the spicy brown mustard.
6. Bake for 30 minutes and eat with a big green salad – that's it!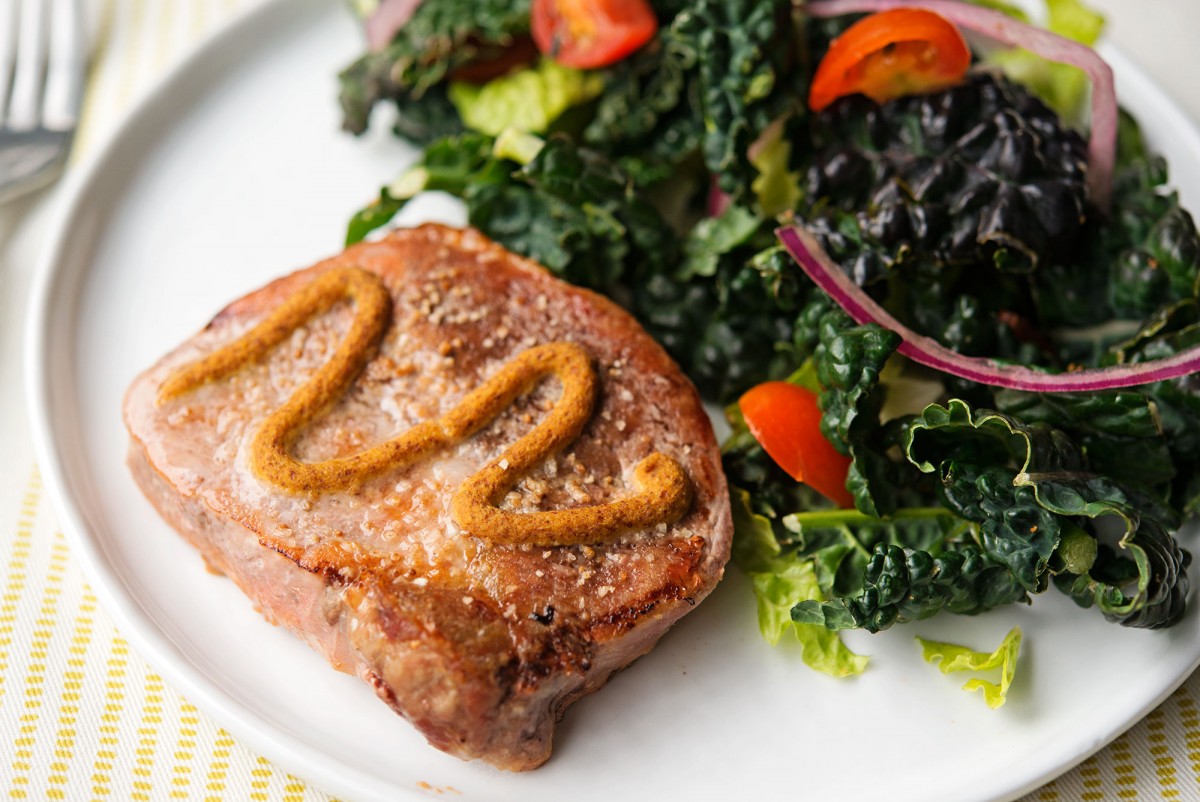 We love a simple paleo meal that gets us to dinner in under and hour – what are your fave fast paleo meals?
[addtoany]
Yum