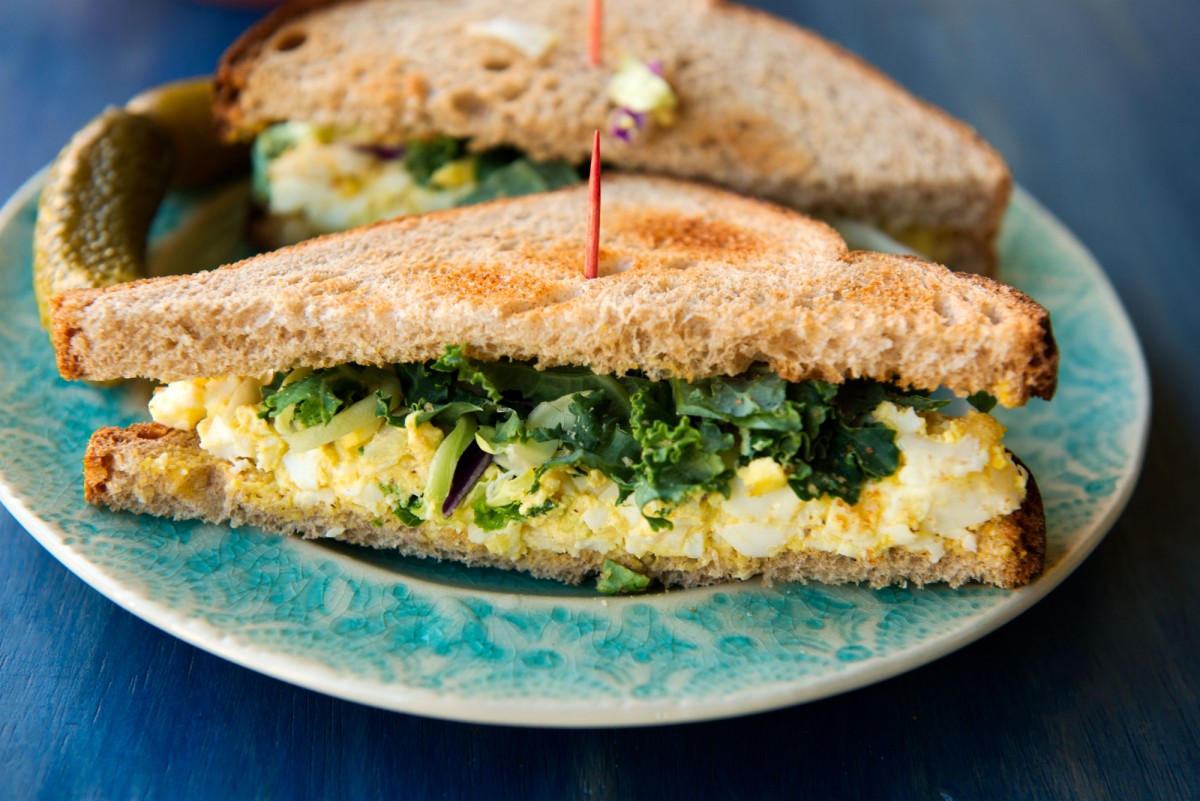 Lunch can get boring when you work in an office. You usually don't have access to a stove, and you're reliant on a shorter break to eat and relax, and the last thing you want to do is spend 20 minutes preparing said lunch. Leftovers can be overrated (eating the same meal over and over again, even if it's minestrone soup, can get old) and throwing together a salad day in and day out makes people dread lunch rather than enjoy it.
Enter egg salad. Egg salad comes together easily, can be dressed up or down all week long, and on a couple pieces of lightly toasted bread is a meatless lunch that's still exciting, filling, and colorful.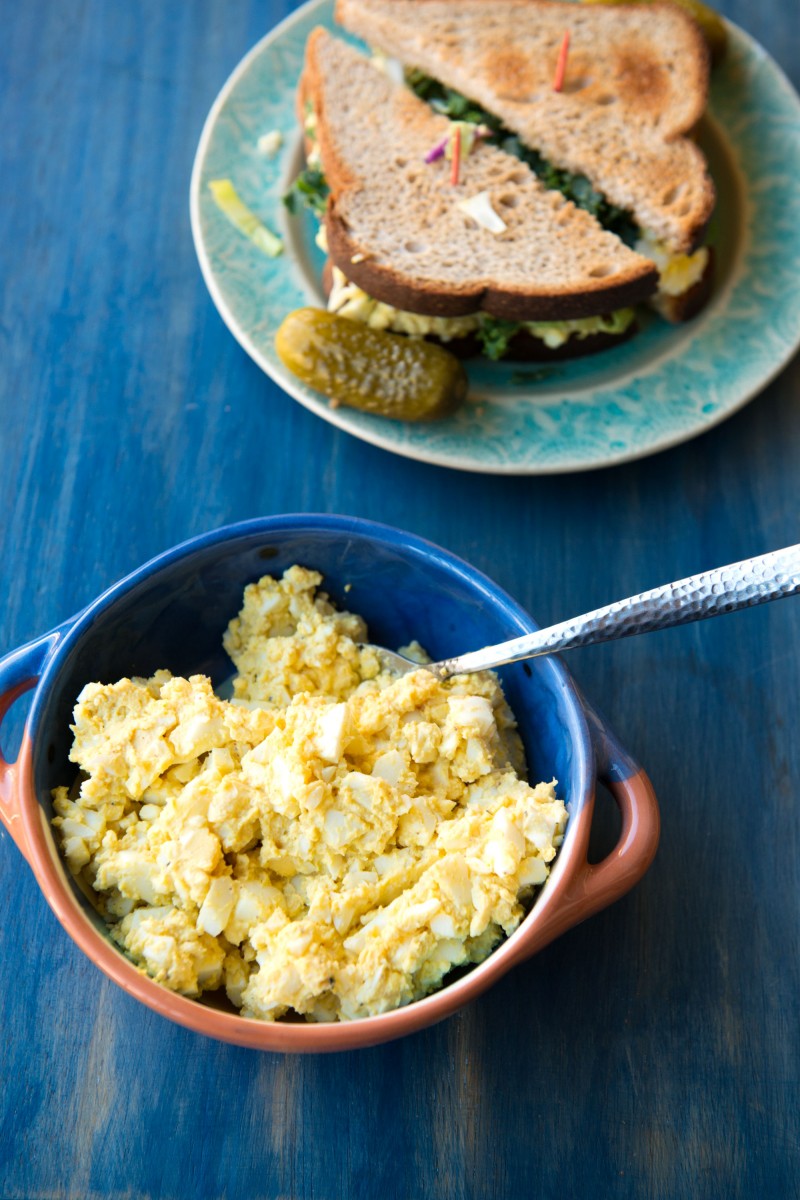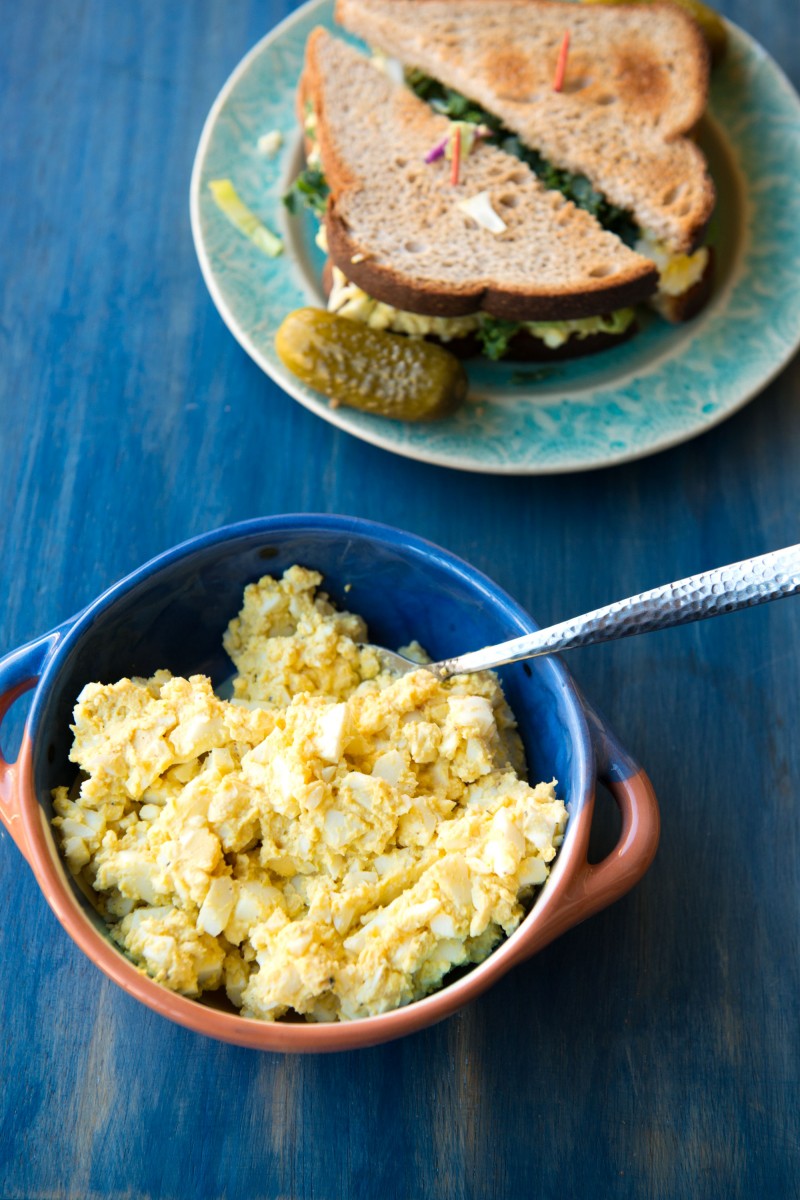 Plus, let's be honest, who else buys a dozen eggs sometimes and then realizes they have half a dozen at home that are close to expiring? Two birds, one delicious recipe.
Egg Salad Recipe
Time: 15 minutes
Servings: 3 sandwiches
6 eggs, hard boiled
2 tablespoons mayonnaise
1 tablespoon spicy mustard
Instructions:
1. Hard boil your eggs: put in a pot, just covered with water and a pinch of salt. Bring to a rolling boil, cover, and remove from heat. Allow to sit for 7 minutes, then run eggs under cold water until you can handle.
2. Shell eggs and cut into slices, then mash in a bowl with a fork.
3. Add mayonnaise and spicy mustard until well combined.
4. Refrigerate until cold. When ready, serve on lightly toasted bread with a green; might we suggest kale or very crisp romaine.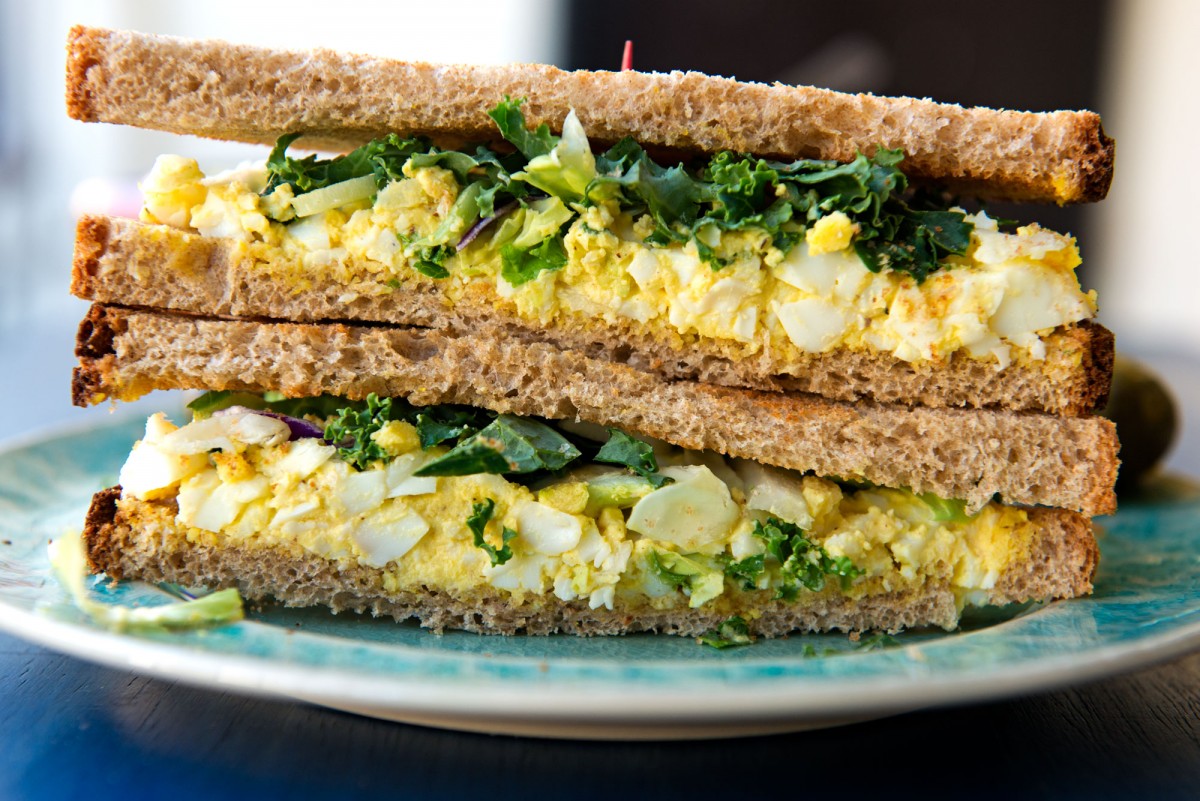 The recipe takes 15 minutes, and you have delicious egg salad. Add curry, celery, chives, avocado, yellow mustard instead of spicy…whatever you want! I prefer to add my crunch with a green rather than right to the salad, but it's up to you.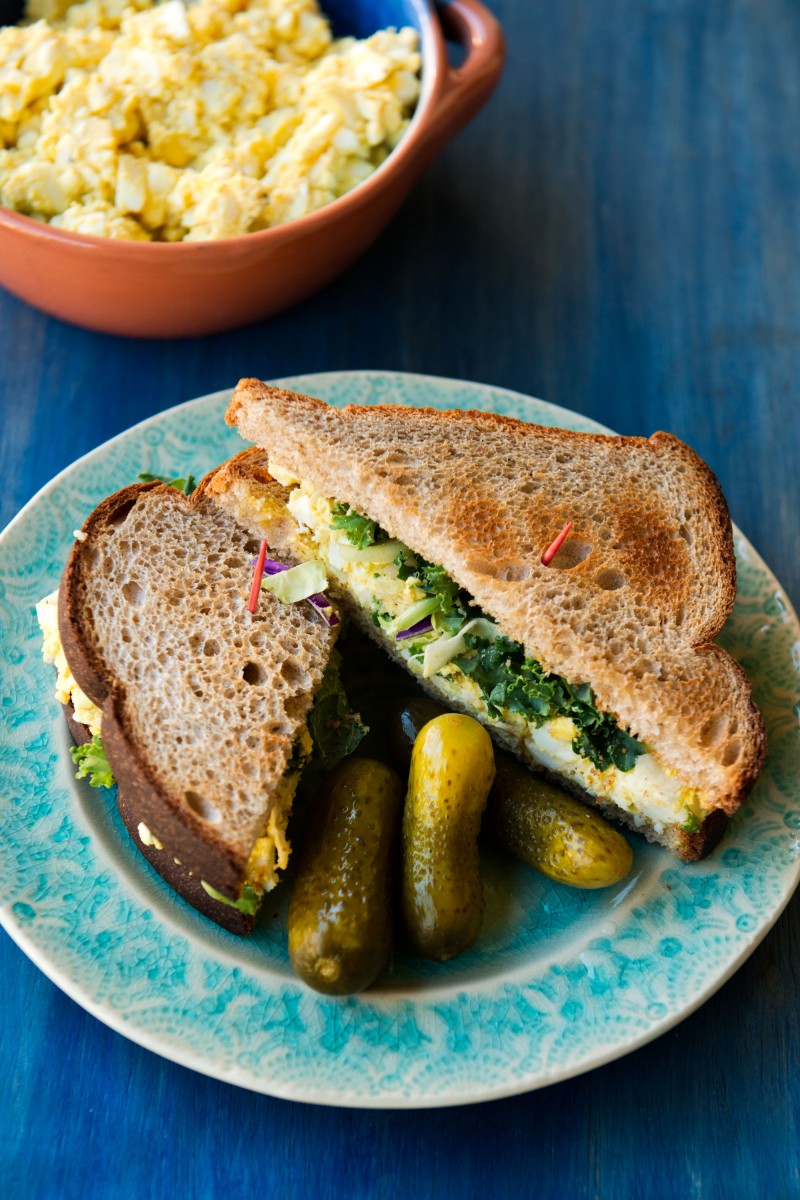 What is your favorite lunch that keeps you excited for a mid-day break?
Yum