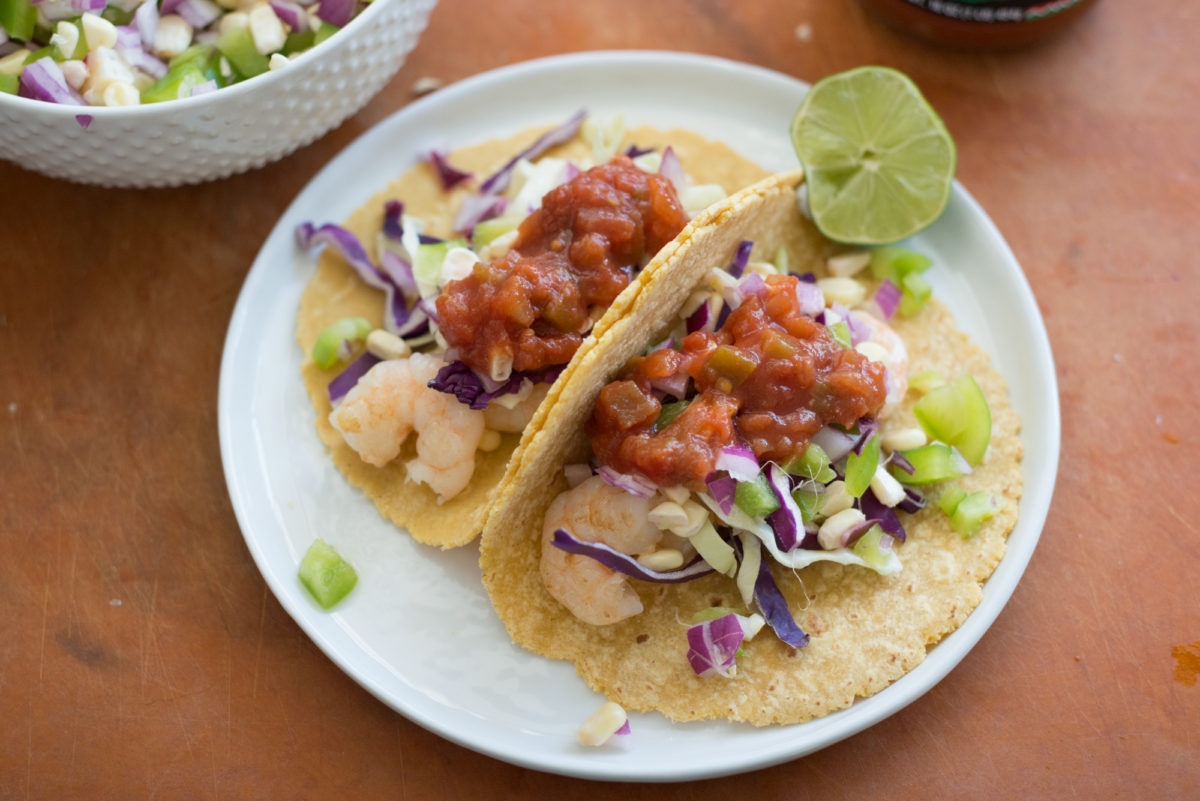 I love tacos. As someone who now lives in LA, all I ever want to east is tacos. When I'm truly hangry, I crave tacos. After a long hike? Tacos. Too hot to eat? Tacos. I love tacos of all kinds, but my favorite has to be really good shrimp tacos.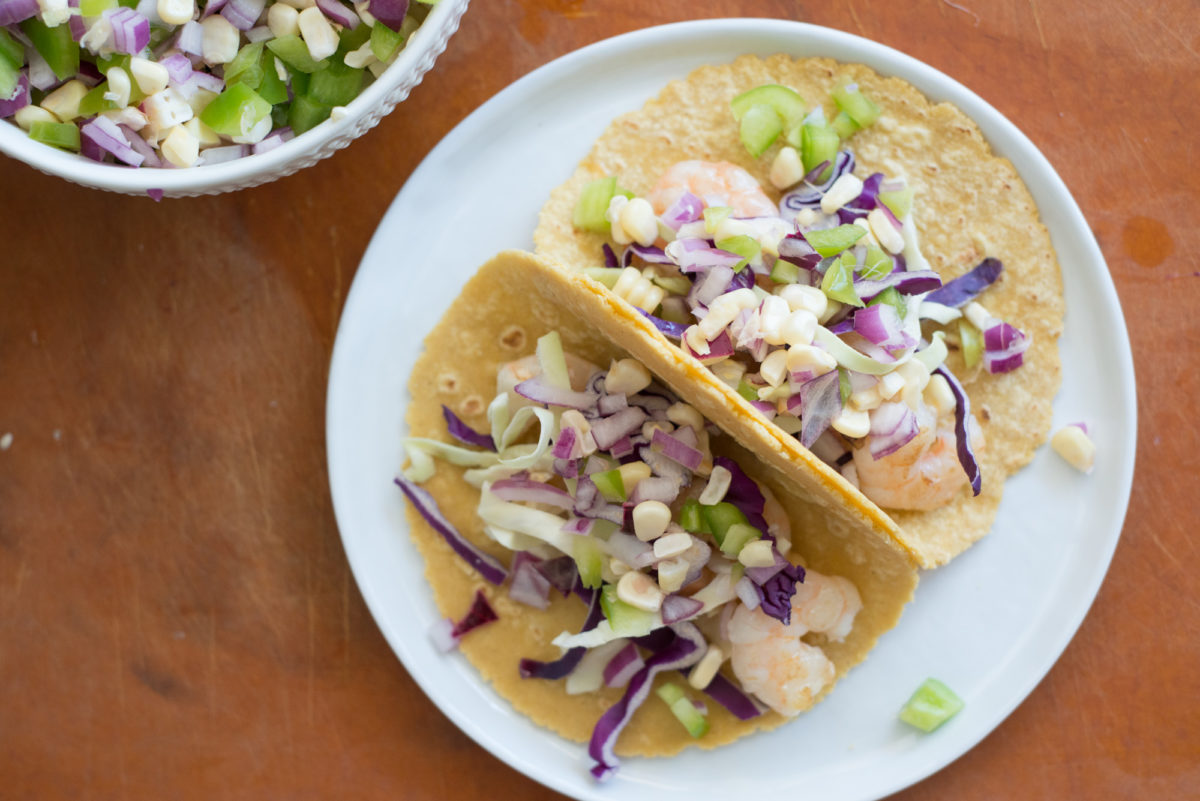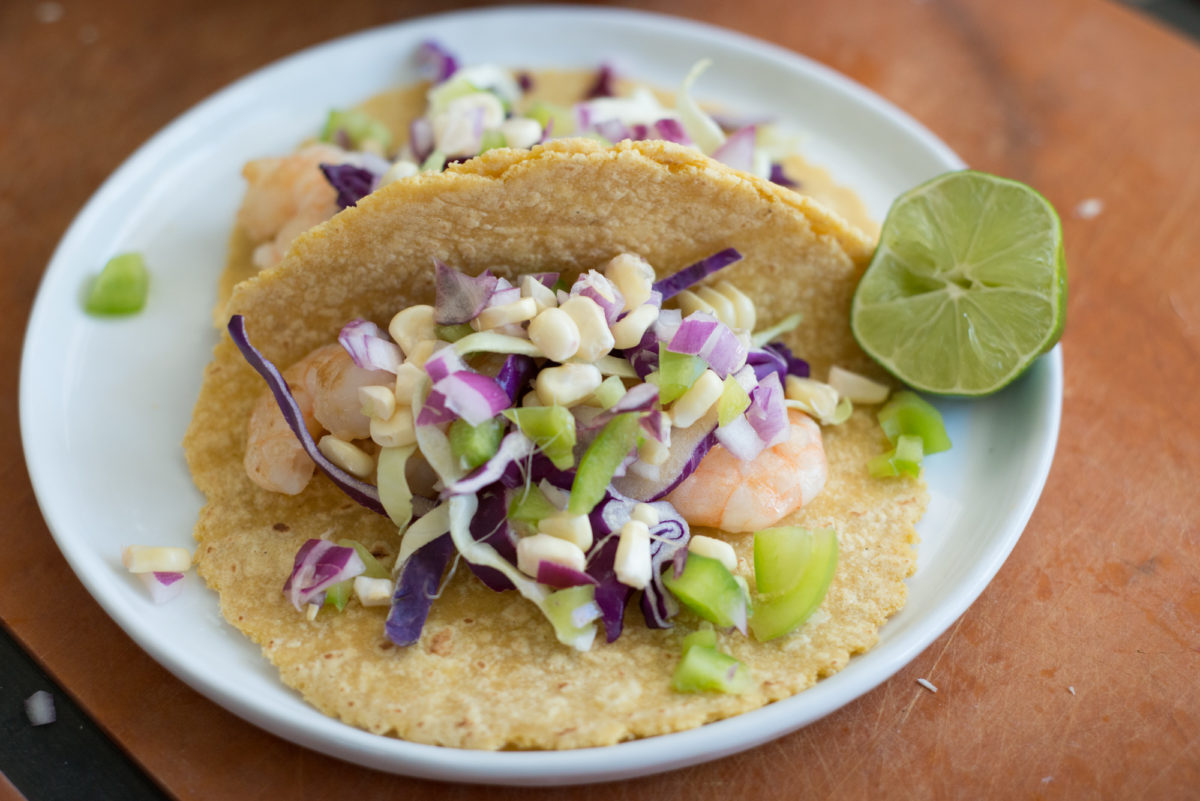 These are a great dinner to make quickly if it's 100 degrees (like it is here) and you don't want to turn the oven on. I definitely have not wanted to turn the oven on all week – there is an excessive heat warning here, for god's sake! I'm lucky to even be cooking in the first place, I say, and this is something that doesn't require making my kitchen into a hell hole first.
You can make these shrimp on kebabs on the grill, even. I love piling on the veggies and the cabbage and salsa and serving nice and hot. The lime, sumac, and veggies all pair really nicely. You can also serve this over salad with chips. Dealer's choice.
I made these with roasted corn, pepper, and onions, and it was the perfect crunchy to savory dish. You could use pico de gallo, too, or arugula, or any myriad of veggies for this easy dinner dish!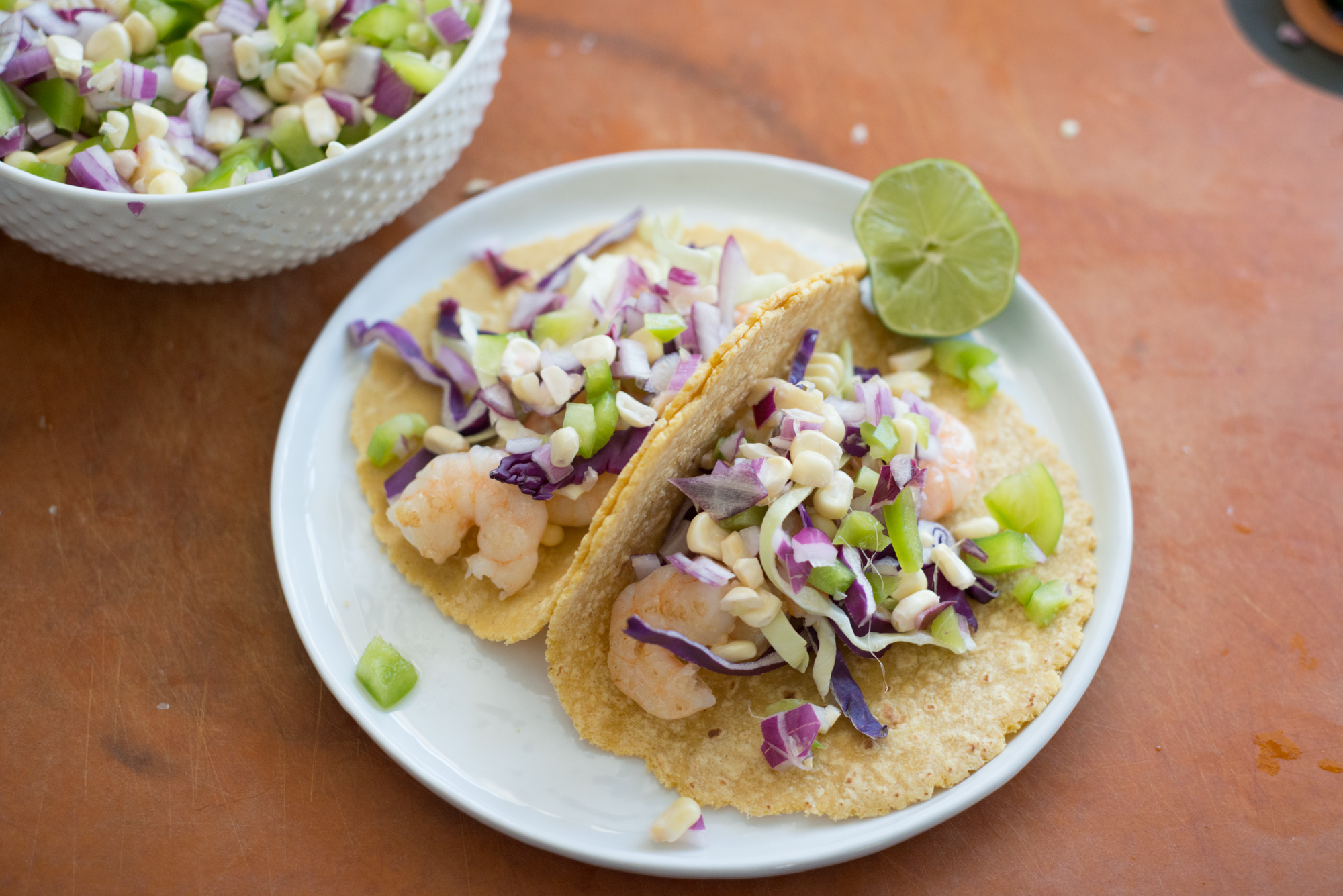 Type: Lunch, Main Course, Quick Meals
Author: Jennie
Difficulty: Intermediate
Prep Time: 15 minutes
Cook Time: 15 minutes
Servings: 4
Ingredients
24 shrimp
1 teaspoon cumin
1/2 teaspoon sumac
olive oil
8 corn tortillas
1 cup cabbage, shredded
1 cup roasted veggies
1/2 cup salsa
1 lime, quartered
s/p
Directions
Start by making your roasted veggies. I recommend using my recipe for peppers, onions, and roasted corn.

Cook your shrimp in a cast iron with a little olive oil, your cumin and sumac. Cook until the shrimp are translucent.

Warm up your tortillas.

Assemble tacos: I prefer about four shrimp per taco. Serve shrimp with veggies, cabbage, and plenty of salsa, salt and pepper to taste, and a lime wedge.
[addtoany]
Yum