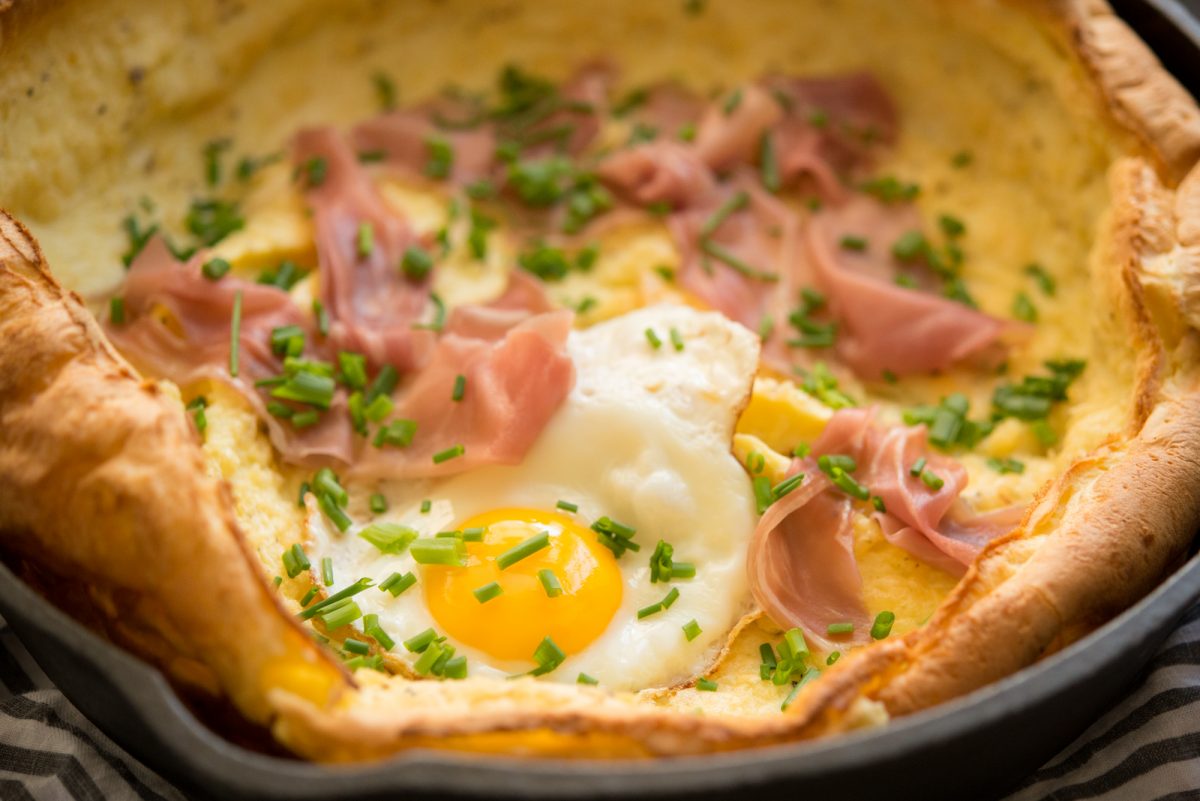 Around these parts, I am a big fan of breakfast for dinner. Or really, any dinner that's easy, and breakfast for dinner is one of the easiest things around. I've made a Dutch baby before (aka an oven pancake) but I saw them in Bon Appetit recently again and I was reminded of how good they are – so I made one with egg, prosciutto, and chives.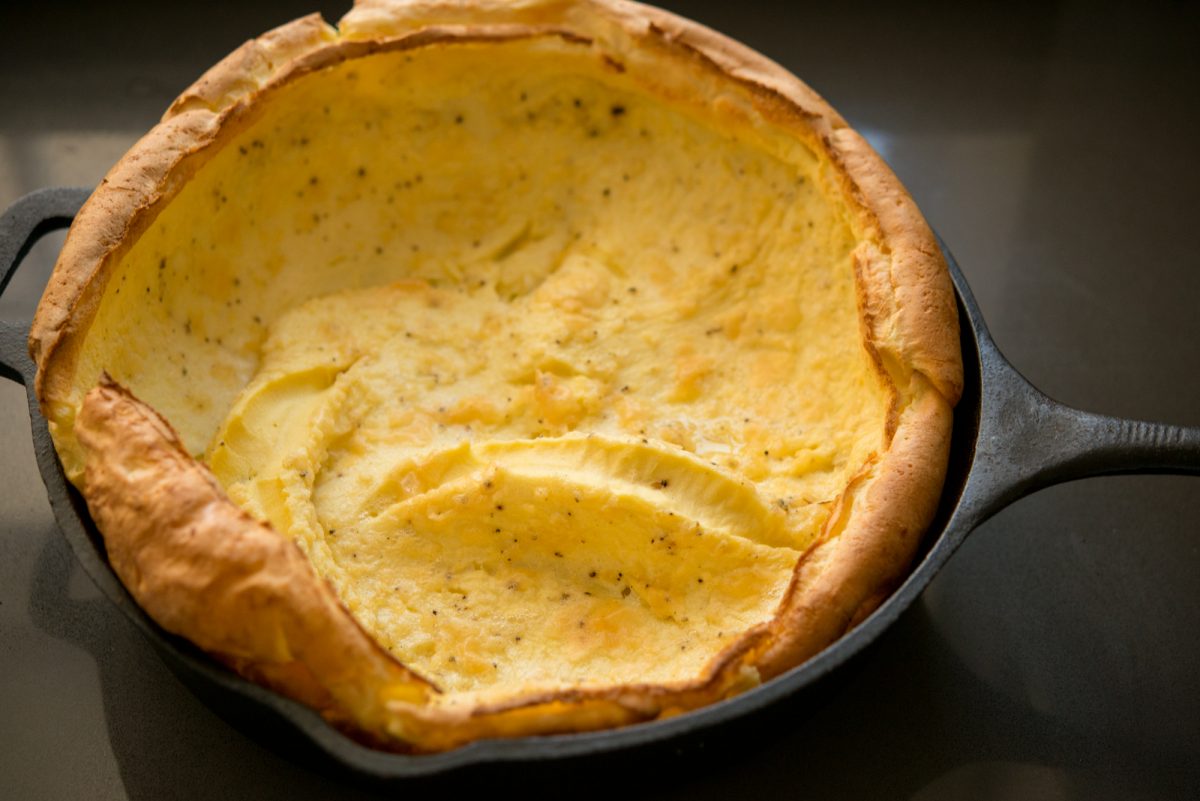 This easy dinner is more no-nonsense than regular pancakes (which I JUST can't get good at) and it's quick to throw together & top with whatever you feel like (or whatever you have lying around in your fridge.) The hardest part is making sure you don't burn yourself on the cast iron, and trying not to eat the whole thing while you're waiting for everyone to sit down to the table.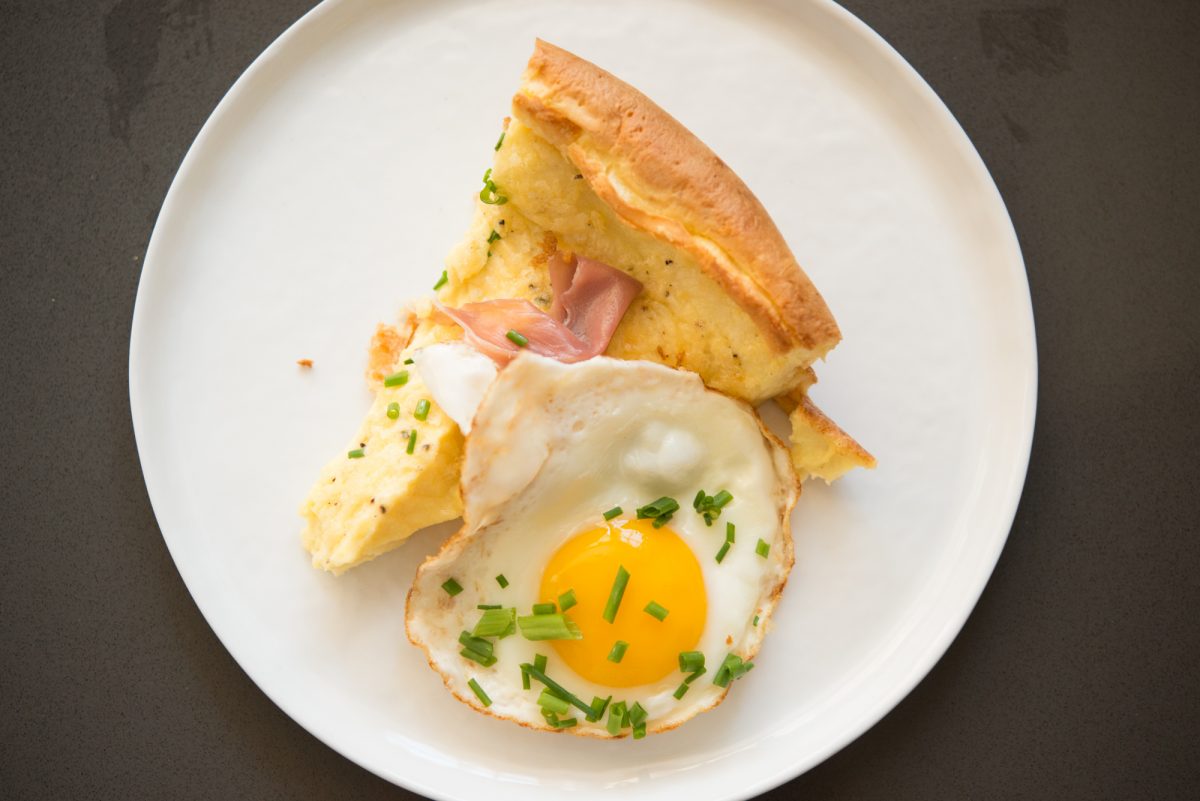 Recipe below – enjoy as a breakfast for dinner recipe or your next brunch! I made mine with sunny side eggs, but I might try it again with feta, sun dried tomatoes, and basil. Really just about anything would be delicious on this eggy pancake.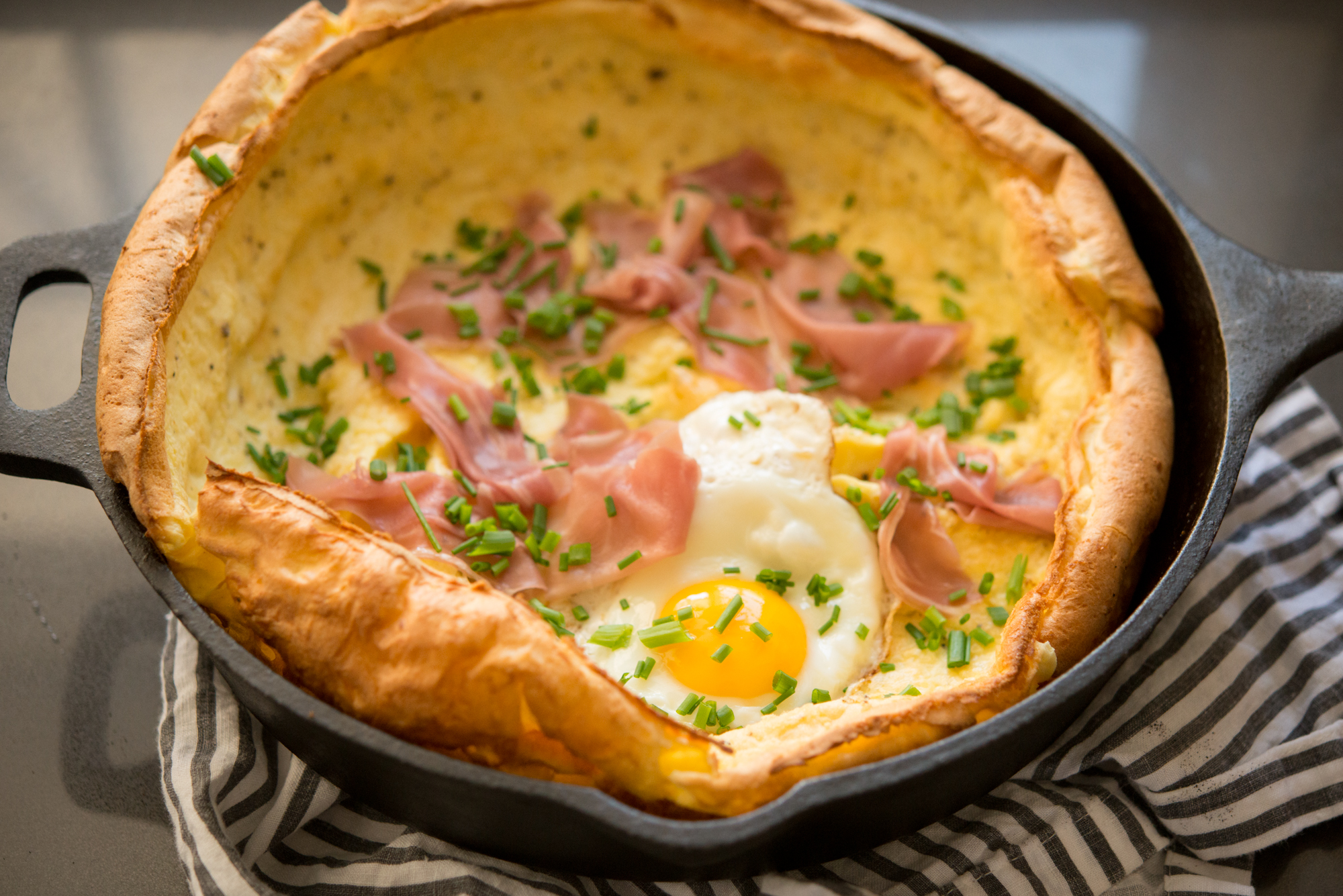 Type: Baking, Breakfast, Quick Meals
Author: Jennie
Oven Temperature: 450°
Difficulty: Intermediate
Prep Time: 10 minutes
Cook Time: 20-25 minutes
Inactive Time: 25 minutes
Servings: 6-8 Servings
Ingredients
8 large eggs, room temp.
1 1/2 cup whole milk, room temp.
4 tablespoon unsalted butter, softened
1 cup all purpose flour
4 tablespoon cornstarch
6 ounce prosciutto
chives, roughly chopped
s/p
Directions
Put your cast iron in the oven and preheat oven to 450. Let your skillet heat for like 20-30 minutes.

In a mixer, food processor, or blender, blend 5 of your eggs until frothy - a minute or so.

Leave your device running and add milk and softened butter and let run about 30 seconds.

Add flour, cornstarch, s/p.

Now, BE CAREFUL: remove your cast iron with BOTH HANDS and swirl in about a tablespoon of olive oil. Then pour your batter in and stick the whole thing in the oven for about 20 or 25 minutes. It's going to get huge, but don't fret; it'll deflate when you take it out and leave room for toppings.

While it's in the oven, fry your 3 remaining eggs sunny side up and chop your chives, and if desired, prosciutto.

Remove from oven and add toppings, then serve hot!
[addtoany]
Yum