This weekend we're headed to the ocean for the FIRST time this summer (I know, it's horrible!) This leads to the question, what do you BRING to the beach to eat? Sure, you can stop on the way and get a sub, some chips, a cold drink, and call it a day, but you know you'll be snacking all day on unhealthy foods and feeling bad about it later. Wouldn't you rather eat some healthy snacks to enjoy in nature?
Don't worry, we have your back. What are some of the best beach snacks? First of all, fruit – berries are in season, so through those in your bag, or cherries! Also, all the stone fruit, so those plums and peaches can definitely be thrown in. For veggies, baby carrots are great, too, as well as celery, sugar snap peas, or fresh broccoli!
If you're headed to the beach all day, you'll need a proper meal. If you're headed to the beach in the morning, make yourself a smoothie and pack it in a to-go cup (or jar) to drink on the way or upon arrival. We have several for you to try…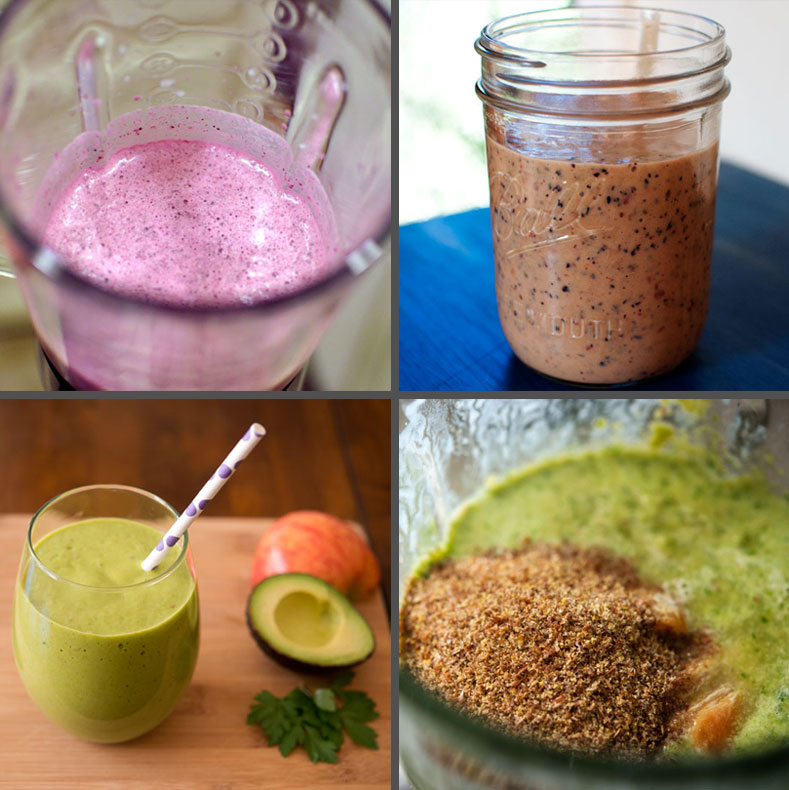 Top Left: Berries/Oats/Peanut Butter // Top Right: Peach/Frozen Yogurt/Berries
Bottom Left: Avocado/Spinach/Turmeric // Bottom Right: Carrot/Spinach/Flax
Headed to the beach for lunch? No problem. Pack yourself a cooler and a lunch-sized portion of any of the following cold salads (don't forget a fork!): Macaroni Salad, Sesame Peanut Noodles, or Kitchen Sink Couscous. If you fancy a sandwich, whip up some Curried Egg Salad the night before!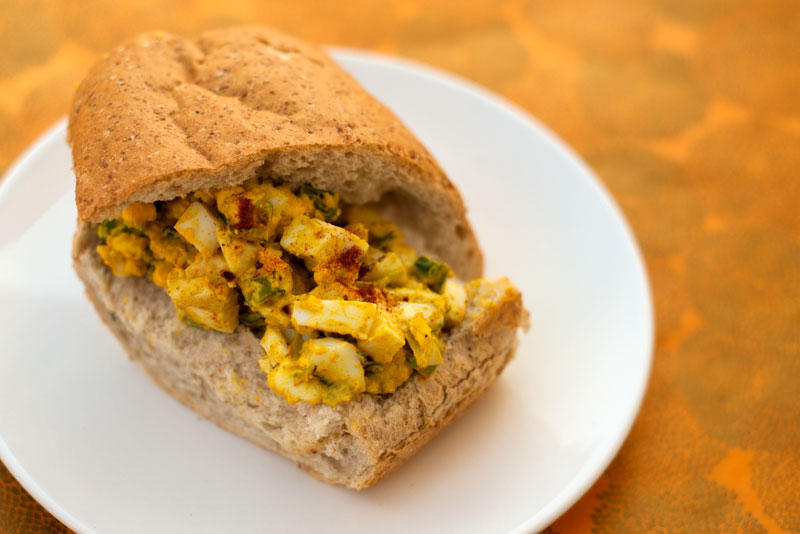 Whatever you bring to the beach – don't forget sunscreen, some shade, a book, some speakers, a towel, and lots of water! We hope to see you on the sand! Happy summer.
Yum